UNLV announces Fertitta family will donate $10M toward football facility
September 13, 2016 - 4:54 pm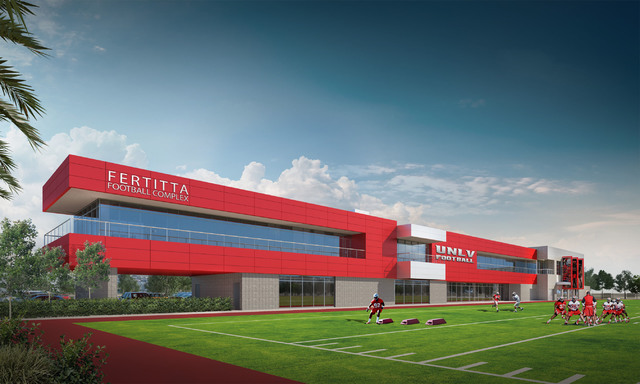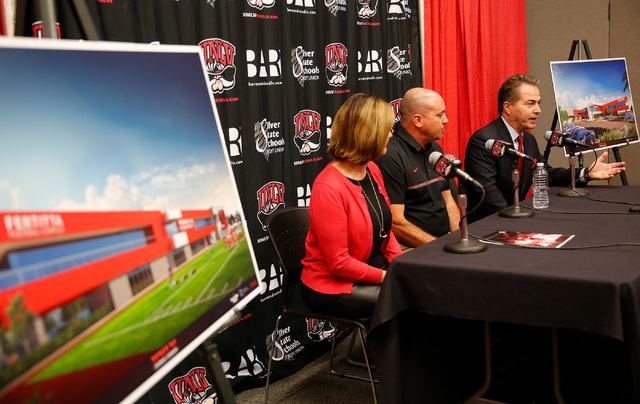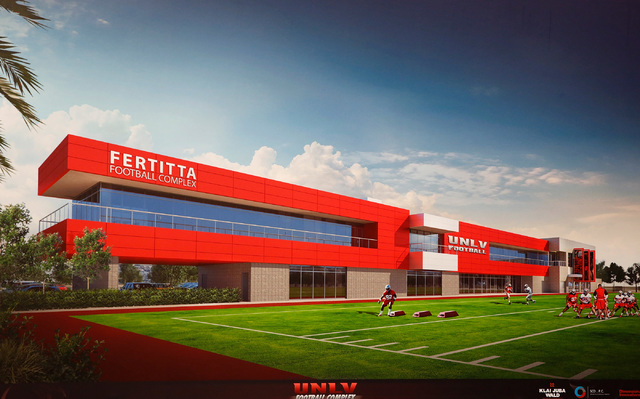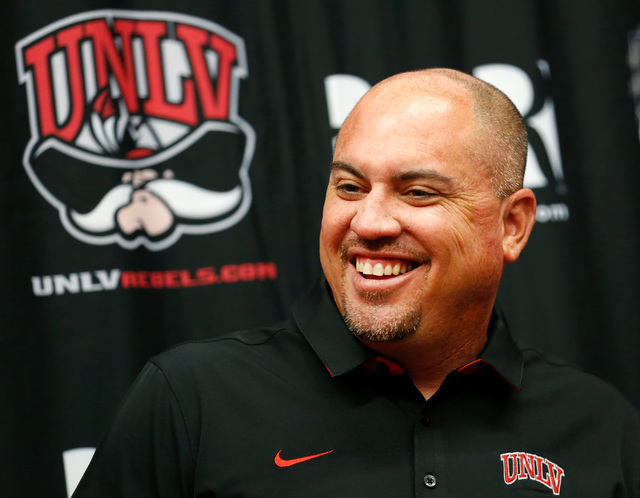 From the day Tony Sanchez was hired as UNLV coach, he's said that building an on-campus football facility was essential to moving the program forward and having success.
Sanchez's vision for that facility will soon be realized with the announcement Tuesday afternoon that the Fertitta family has pledged $10 million — the largest single gift in UNLV athletics history — toward the construction of a 73,000-square-foot, state-of-the-art training facility that will be known as the Fertitta Football Complex.
"I knew when I took this opportunity that this was a diamond in the rough, that this could be an incredible job in an amazing community, and it could help change the face of the university and this gift allows us to move towards that," said Sanchez, who was hired by UNLV in December 2014 after building Bishop Gorman into a national prep football power.
The two-level complex will be built in the north end of the team's practice area at Rebel Park, which is located between the UNLV baseball park, Wilson Stadium, and the Fertitta Tennis Complex.
"I can't state how thankful we are to Frank and Lorenzo Fertitta and the entire Feritta family for their generous donation," Sanchez said. "And I really want to thank all those others who have helped us raise over $16 million right now toward the facility that will be $24 to $26 million."
A donor who wished to remain anonymous donated $2 million in late May, which at the time was the largest gift ever earmarked for UNLV football, to jumpstart the fundraising effort for the facility, which will feature a 9,000-square-foot athletic training center, an academic center, locker rooms, offices, two theaters, a training table and nutrition bar, player's lounge, media room and more.
Construction is scheduled to start in early spring and take about 10 months to complete.
"This is an historic day not only for the football program but for the university itself," UNLV president Len Jessup said. "This gift from the Fertitta family will transform this program. It's the spark that will help us complete the fundraising for this football operations complex.
"We've long been on a path to being a top-tier university. This university is on the path to a Power Five (conference)."
The previous largest single gift to UNLV athletics was $7.2 million from the Mendenhall family toward the construction of the men's basketball training facility in 2012.
Contact reporter Todd Dewey at tdewey@reviewjournal.com or 702-383-0354. Follow him on Twitter: @tdewey33