UNLV cornerback Tim Hough credits ballet for nimble footwork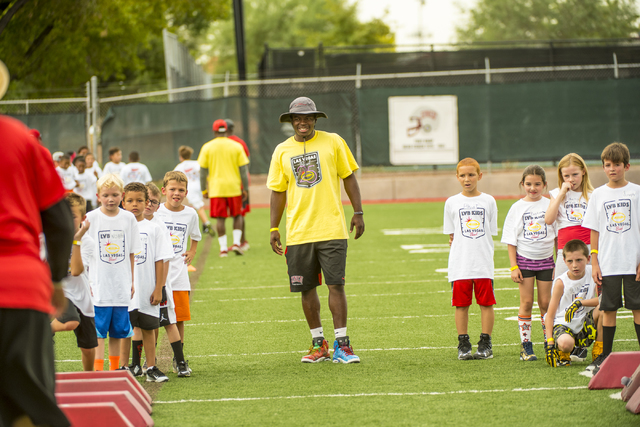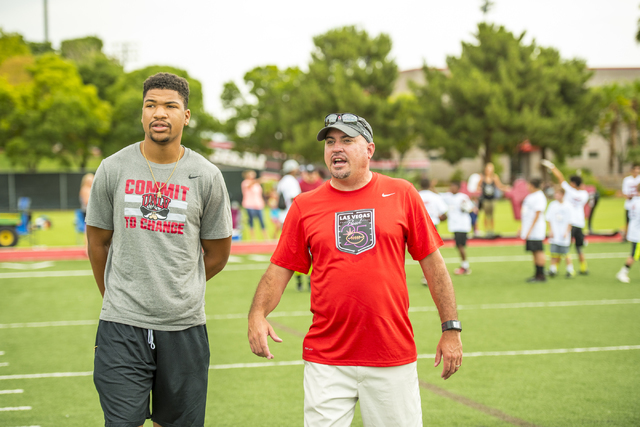 UNLV cornerback Tim Hough said having good footwork is the biggest key to success at his position. The Desert Pines High School product attributes his nimble footwork to ballet.
"I grew up with two (older) sisters, so gymnastics and ballet was our thing," Hough said Friday at the Las Vegas Bowl Youth Football Clinic at Rebel Park. "I used to go to their practices because my mom was at work so I started doing it with them."
Hough, who set the school freshman record for interceptions last season with four, said he took ballet classes for six years (ages 3 to 9) and last year took one at UNLV with Rebels wide receiver Devonte Boyd.
"He's actually really good at it," Hough said. "I started showing him, and he liked it."
Not surprisingly, Hough said a lot of his teammates gave him a hard time about taking a ballet class. But he had the last laugh.
"Most of the class is girls, and they liked it," he said. "That's a good way to pick up girls, if you're having girl problems."
The 5-foot-11-inch, 195-pound Hough also uses his gymnastics skills to win most of the backflip competitions he has with Boyd, defensive back Darius Mouton and Keith Belton, the team's director of strength and conditioning.
"We go at it," he said. "We all have our days, but most of the time it's probably me (that wins)."
Hough was one of about 20 UNLV players who joined Rebels coach Tony Sanchez and his staff in volunteering to work Friday's free camp, which featured 500 kids ages 6 to 13.
"It's always good to give back to the kids, because when I was young, I didn't have the money to pay for a camp," Hough said. "They didn't have these free camps when I was younger."
Lightly recruited out of Desert Pines, Hough emerged as one of the nation's top freshman defensive backs last season, when he started the final nine games for the Rebels, finished 35th in the country in interceptions and broke up four passes.
He had two picks and returned a blocked field goal 54 yards in UNLV's 80-8 win over Idaho State, and this year was named preseason second-team All-Mountain West by Lindy's.
"To get recognized as one of the top freshman cornerbacks is a good deal, but I want to be the best," Hough said. "Winning is all I want. If we win games and my name's not on anything, I'll be happy."
Don't let the ballet, gymnastics and generous heart fool you. Hough is a hard-nosed football player.
"He has got a toughness to him that's dearly needed in this program," Sanchez said. "He's always going a million miles an hour. He always plays until the play's over, and he never takes a play off.
"He also does some dynamic things on special teams. He adds fanatical effort."
UNLV defensive coordinator Kent Baer expects big things from Hough.
"I think he's going to be a great player," he said. "The first thing that comes to my mind about Tim Hough is his enthusiasm for the game. He loves to practice. I wish everybody had that passion and desire to practice that he does.
"He's still got a lot to learn, but the other thing he has, that you've got to have at that position is confidence. You're going to get beat, so you've got to have a short memory and be able to come back from that. He does that. He's not afraid to challenge somebody."
While Hough is confident that he and fellow starting cornerback Torry McTyer will lock down opposing wideouts this season, he expects his ballet buddy to dominate.
"Boyd can't be stopped," he said. "That's an animal right there. If you've never seen an animal in person, come watch (number) 83."
Contact reporter Todd Dewey at tdewey@reviewjournal.com or 702-383-0354. Follow him on Twitter: @tdewey33