UNLV expects to grow from blowout loss to No. 2 Michigan — PHOTOS
Updated September 9, 2023 - 9:15 pm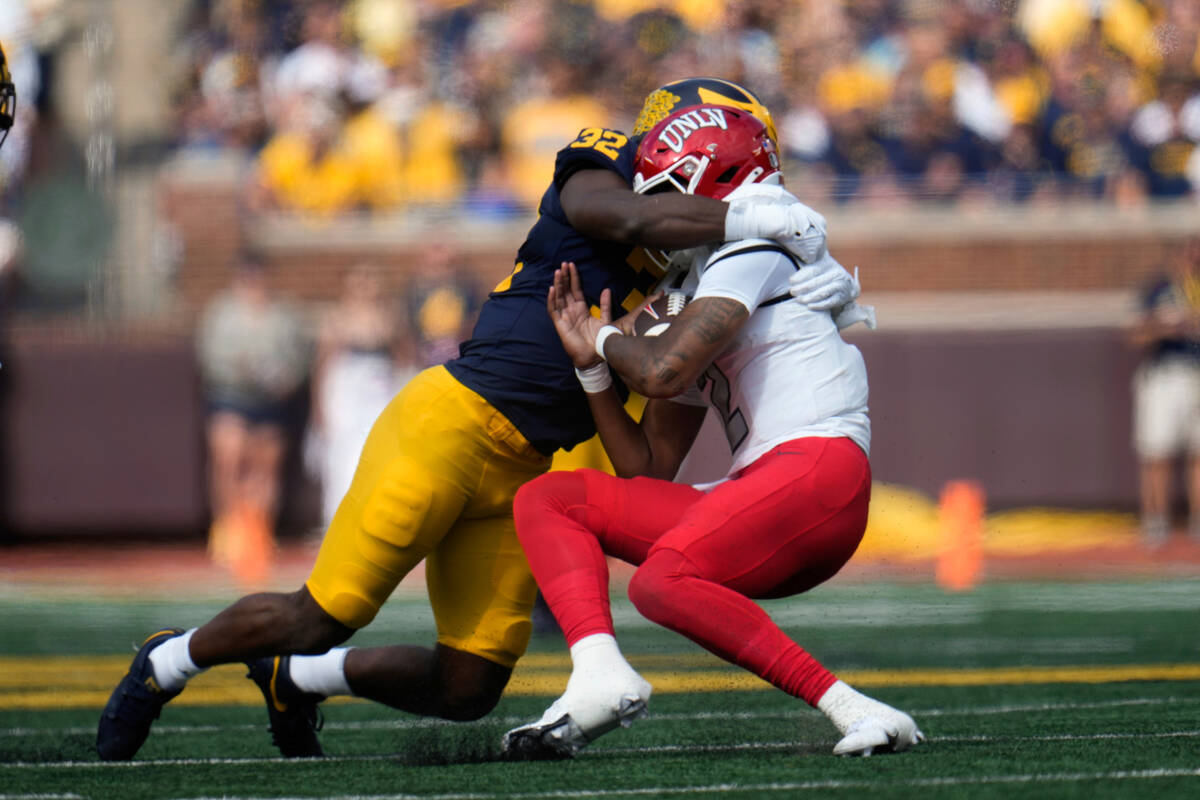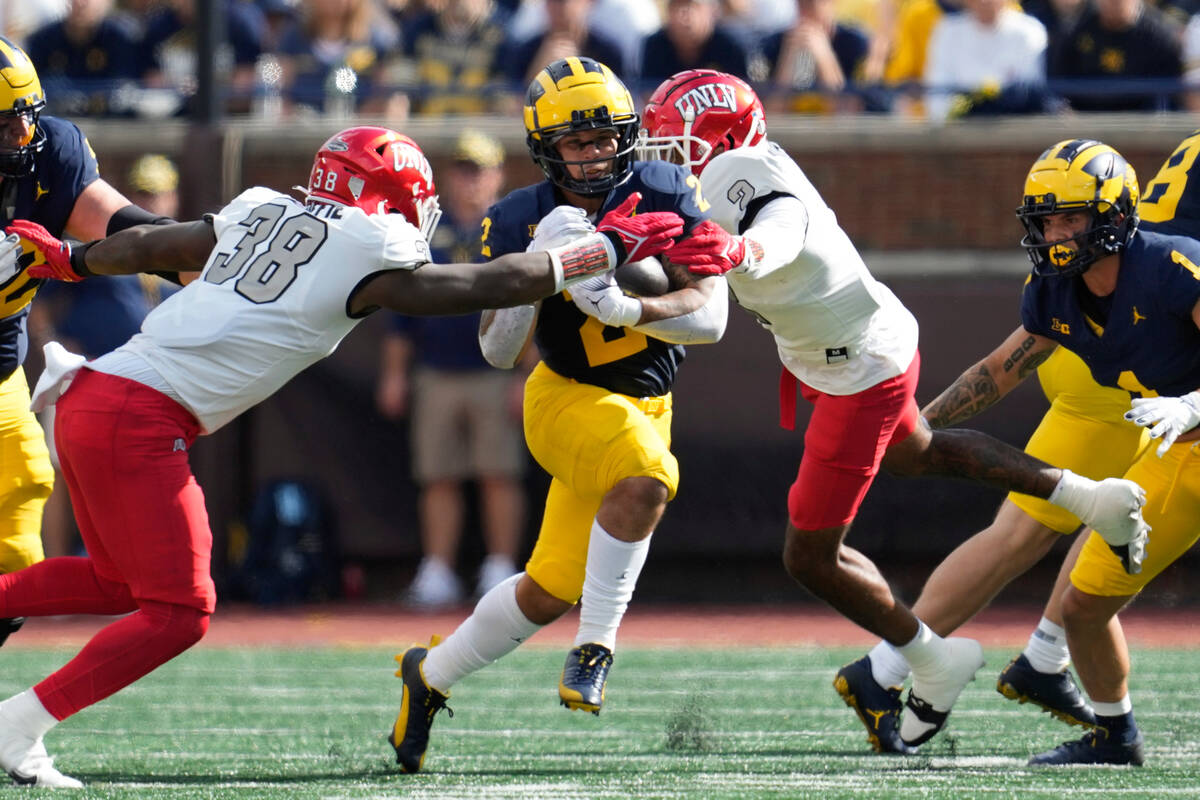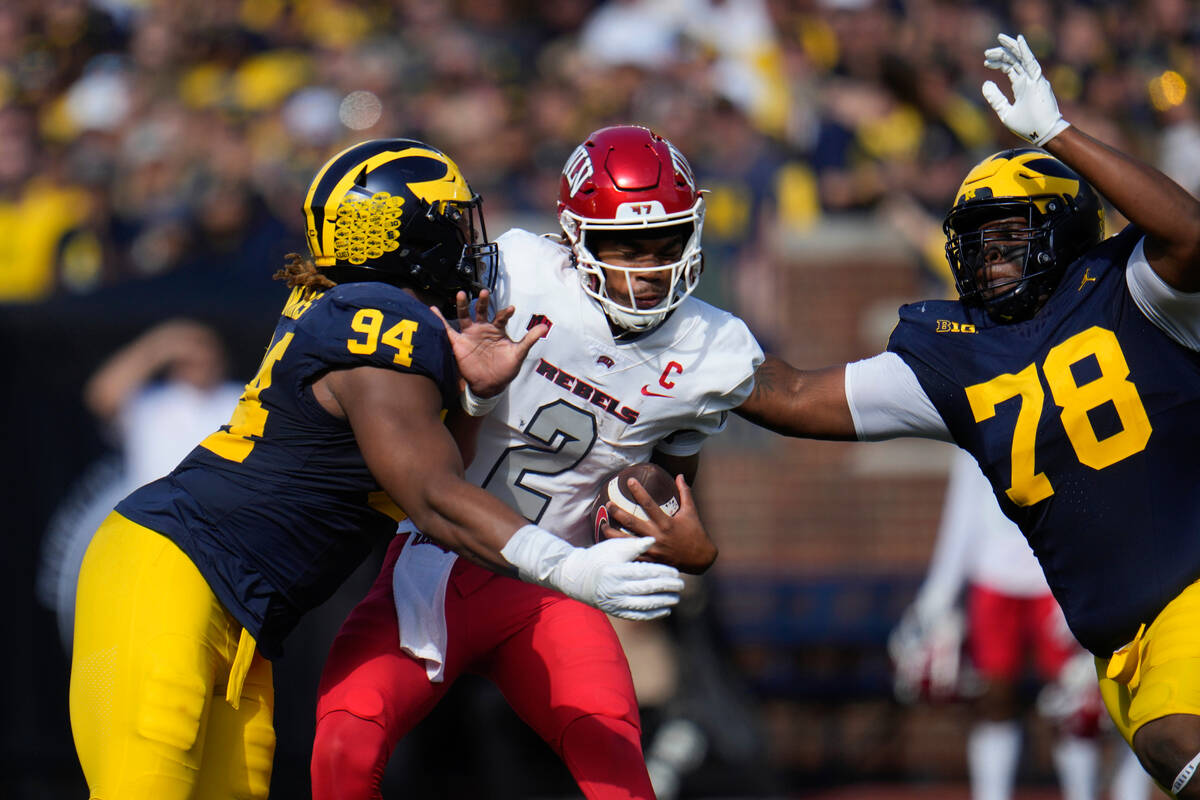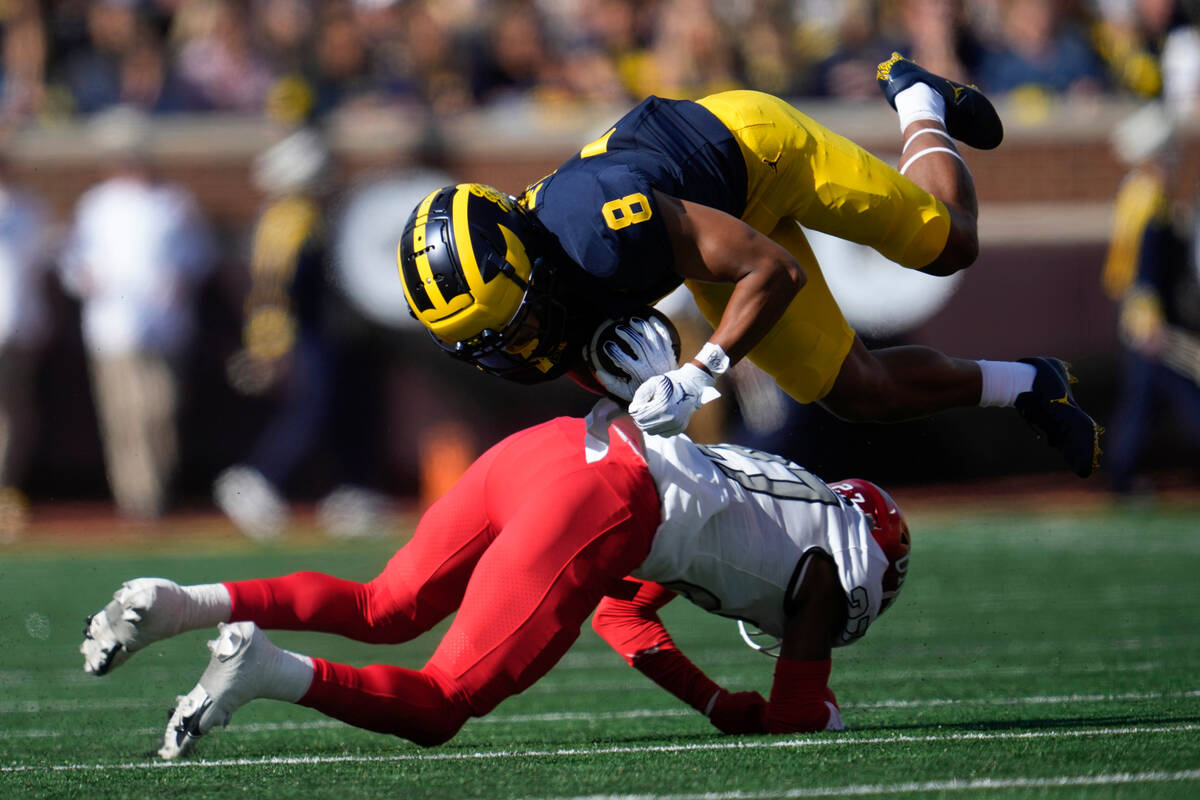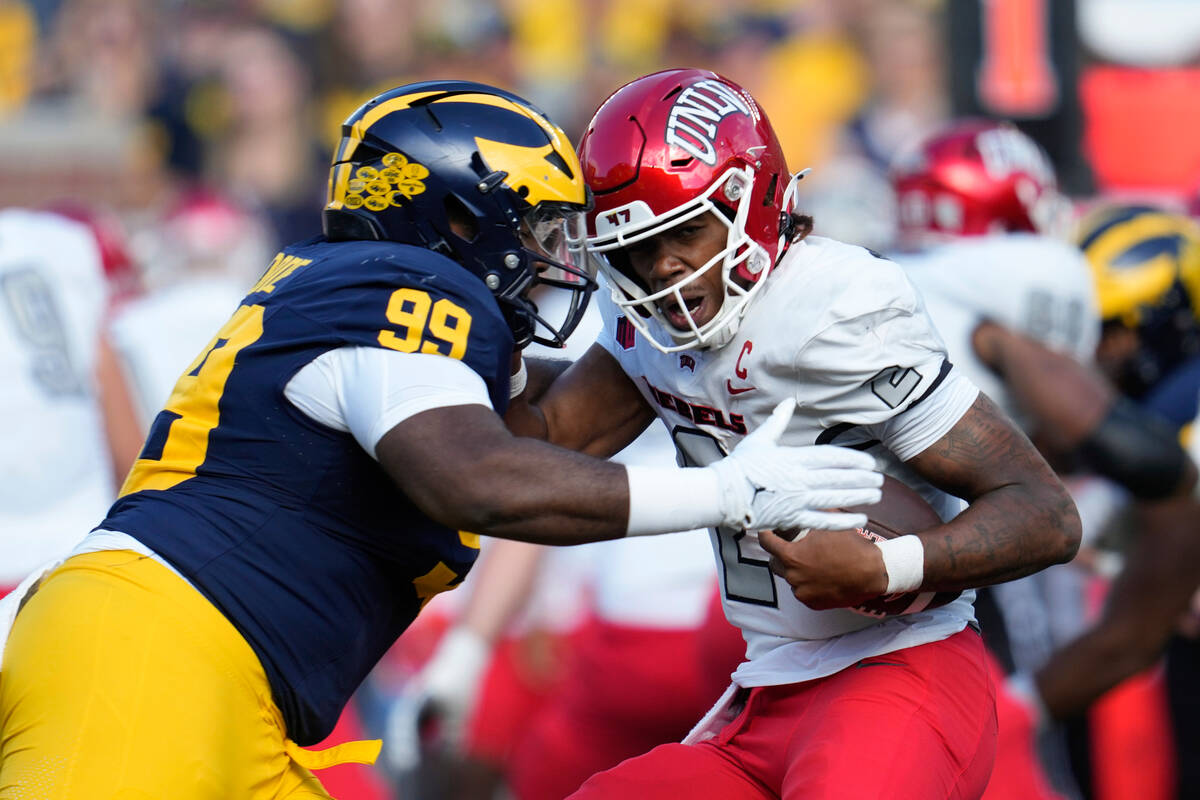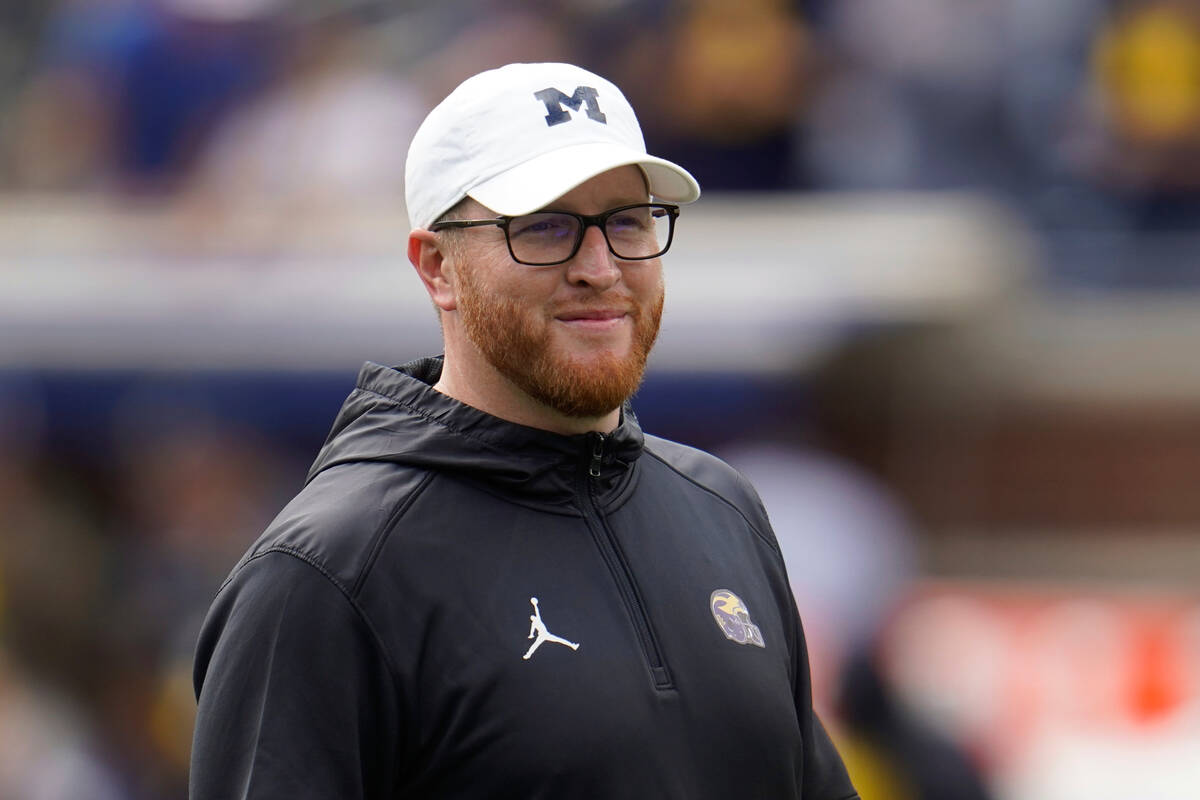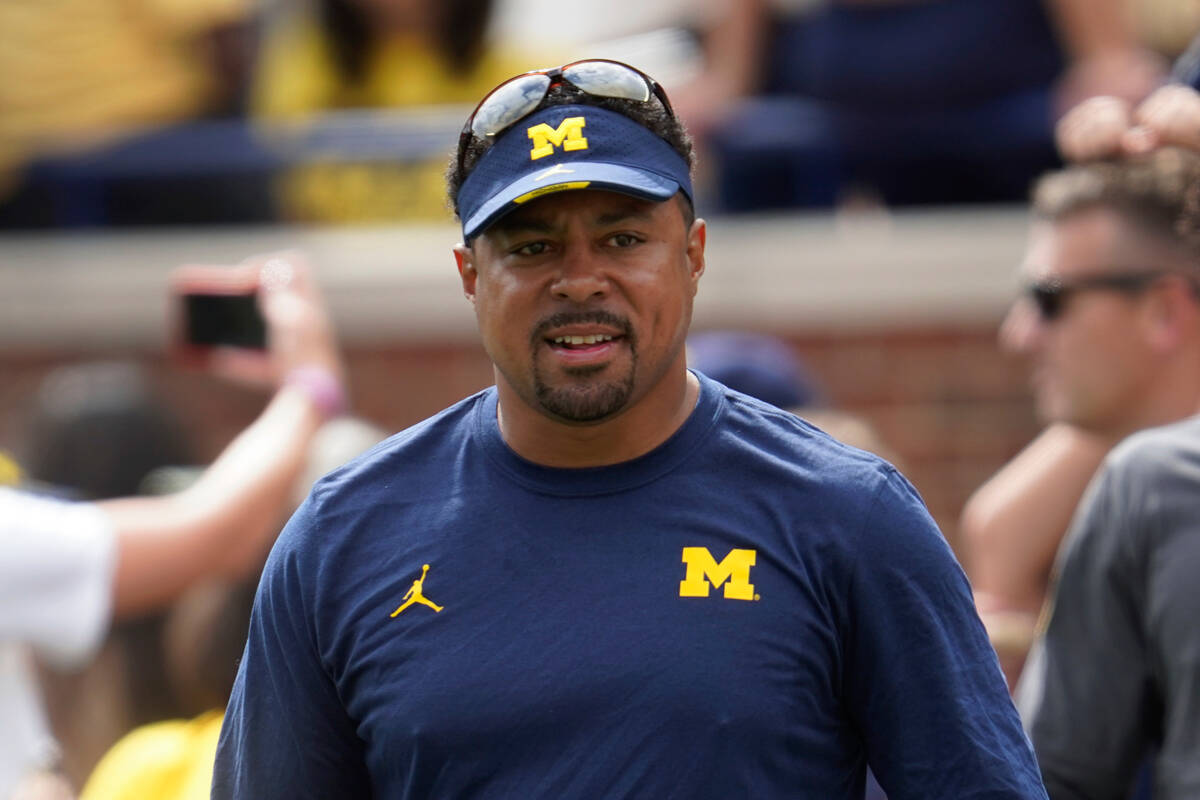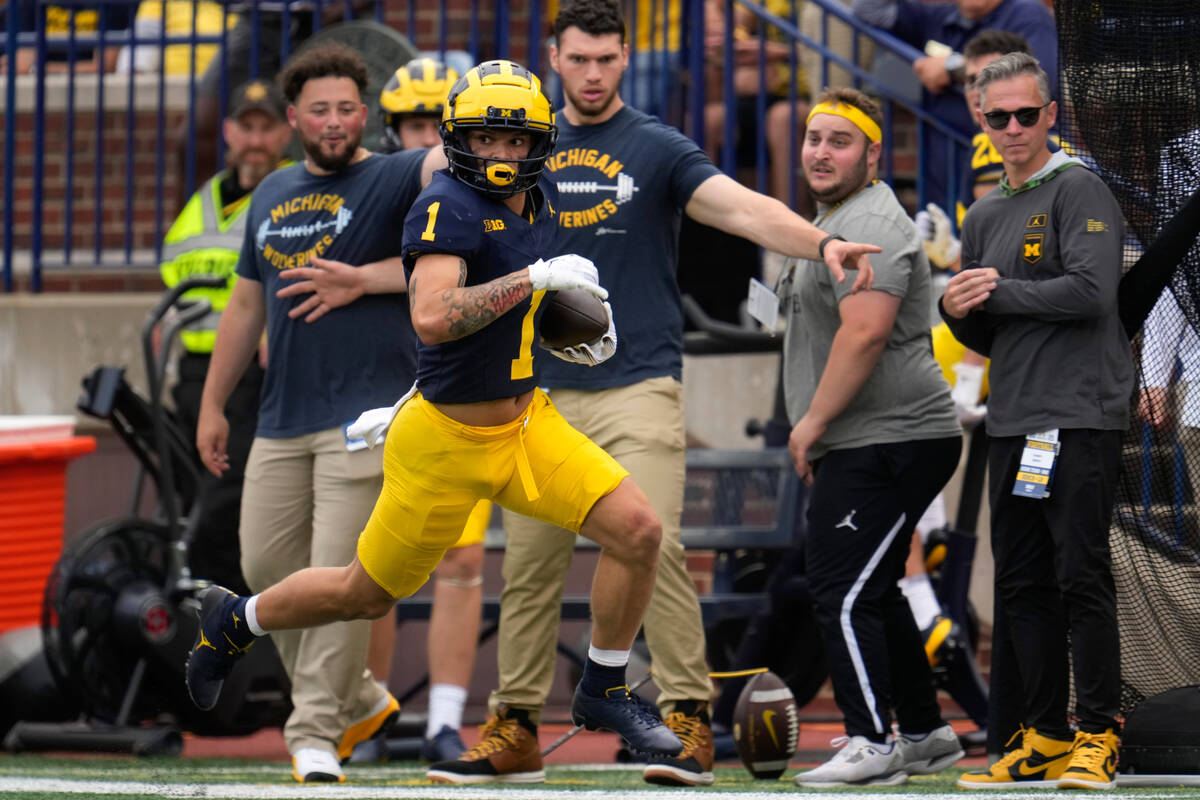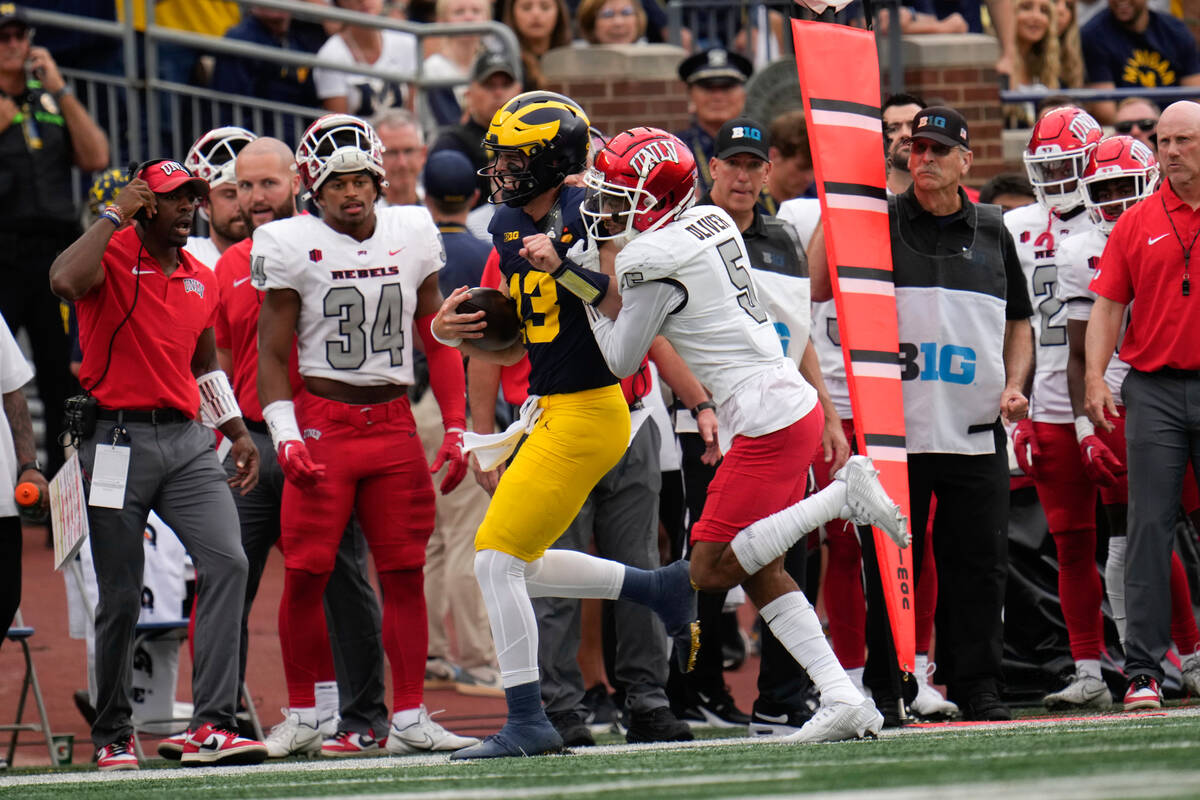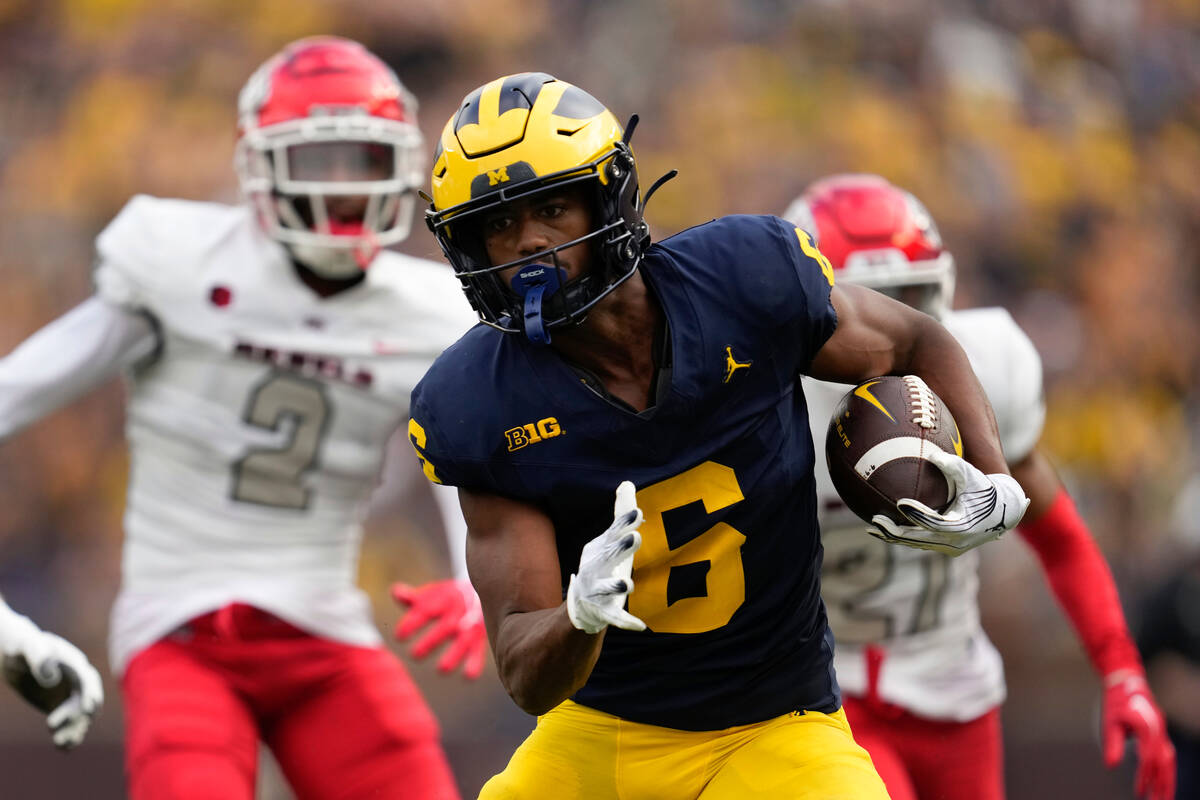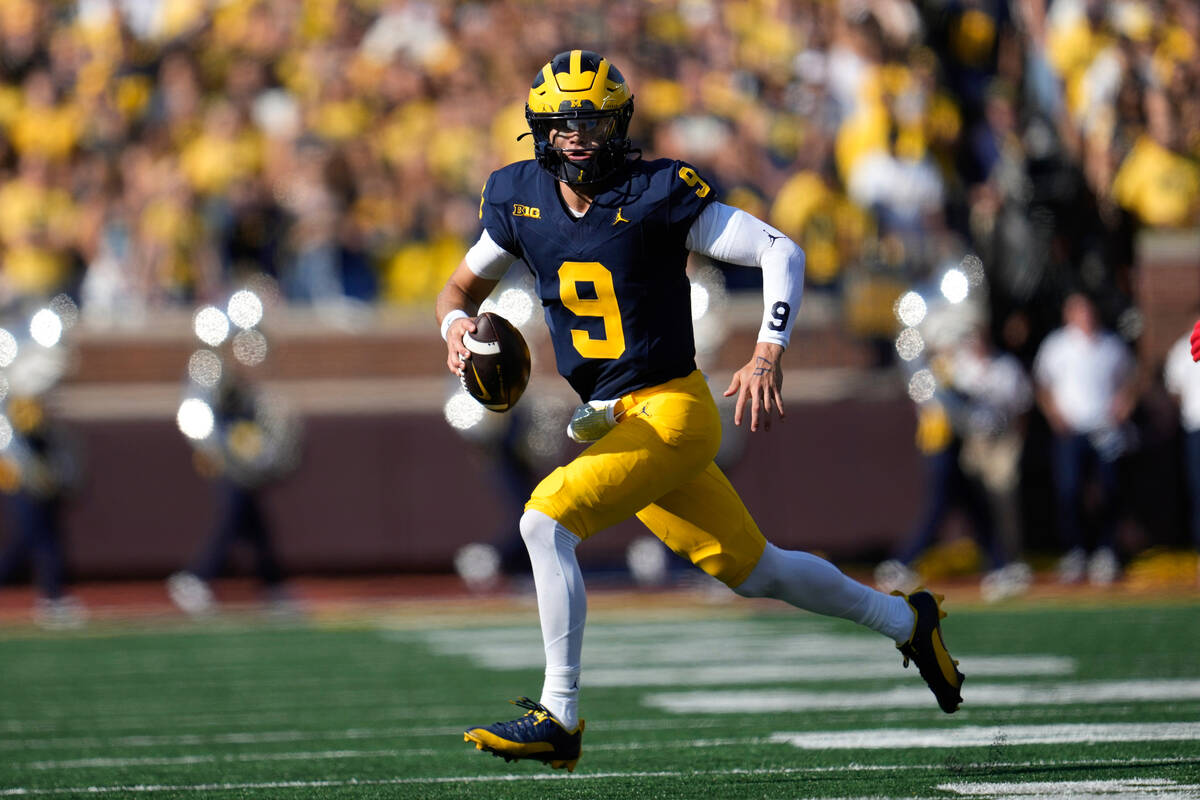 ANN ARBOR, Mich. — Coach Barry Odom joked after UNLV's blowout loss to No. 2 Michigan on Saturday that his team's national title dreams had taken a major hit.
Otherwise, he said it was a productive trip for his team in pursuit of its mission for this season and beyond.
"We have a lot of goals out there for us," Odom said after a 35-7 loss. "My guess is the only goal that's removed is I would suggest this loss would remove us from national championship contention. Other than that, everything we want to accomplish is still right in front of us."
The dream of pulling a major upset as more than a five-touchdown underdog died pretty quickly in front of 109,482 fans at "The Big House" and a CBS national television audience.
Michigan (2-0) scored touchdowns on its first two drives, and the Rebels (1-1) were unable to cross midfield in the first half.
"We didn't win on the line of scrimmage offensively and couldn't get into a rhythm," Odom said. "Defensively, we weren't nearly tight enough in our coverage and didn't give ourselves a chance there. I felt like early on, we got into some third downs and weren't able to get off the field.
"We expect to win every single week, and I thought we had a really good week of preparation, we just weren't good enough today. I didn't coach us well enough, and we didn't play well enough to beat the No. 2 team at their place."
The Wolverines more than lived up to their billing as one of the best teams in the country, led by quarterback J.J. McCarthy. Odom commented several times throughout the week that he had been very impressed by McCarthy on film, and his first look at the live-action version certainly didn't change his mind.
"Unfortunately, he's just like I thought," Odom said. "He didn't make mistakes."
McCarthy's final stats were near-flawless. He completed 22 of 25 passes for 278 yards and two touchdowns. Running back Blake Corum added three scores on the ground to help the Wolverines build a 35-0 lead before both teams went to the bench for the final 15 minutes.
UNLV finally scored on a 20-yard run by Jordan Younge-Humphrey with 2:43 left in the fourth quarter to extend its school-record streak of not getting shut out to 138 games. It's the second-longest active streak in the Mountain West.
That final 81-yard drive made the final stats look a little more respectable, but the Rebels were still outgained 492-229.
"I think it was a good opportunity to see where you're at in this moment and then improve from it," center Jack Hasz said. "It's really something you learn from and then you always strive for perfection even though you're never going to achieve it."
It was a good chance for Odom and his players to get a firsthand look at what they eventually want their program to look like, however ambitious that may seem at this point.
"People will look at me crazy, but I envision and have hopes and belief with very strong conviction that someday we're selling out Allegiant and somebody coming in to play us has to deal with that kind of crowd noise," Odom said. "We're not going to stop until we get there.
"We're on a mission to turn UNLV football into a respected program nationally. We're not there yet, but we're going to get there."
Saturday showed they have a long way to go, but the Rebels remain undeterred.
"I feel like we'll definitely get better from this game," safety Johnathan Baldwin said.
Odom agreed.
"Nothing has changed in my mind about our football team at UNLV," Odom said. "I'm excited about where we're going with this, I'm excited about the resolve of our players and how they're going to respond. I mentioned to them today won't define us, but how we respond ultimately will define us."
Odom praised quarterback Doug Brumfield despite a second straight underwhelming game in the box score. He finished 10-for-19 for 100 yards.
"I thought he improved," Odom said. "I didn't think he had a lot of time. Once we started moving the pocket, it helped his game out. Doug is going to have a really good year. There were some things he did in practice and then some throws he hit today that I think he made progress. He'll be better Week 3 than he was Week 1 or 2, and that's the progress we all have to make."
The next chance to show that will come Saturday against Vanderbilt at Allegiant Stadium.
Contact Adam Hill at ahill@reviewjournal.com. Follow @AdamHillLVRJ on Twitter.