UNLV spring Day 11 recap: Jason 'Pops' Fao controls the middle
March 24, 2017 - 12:57 pm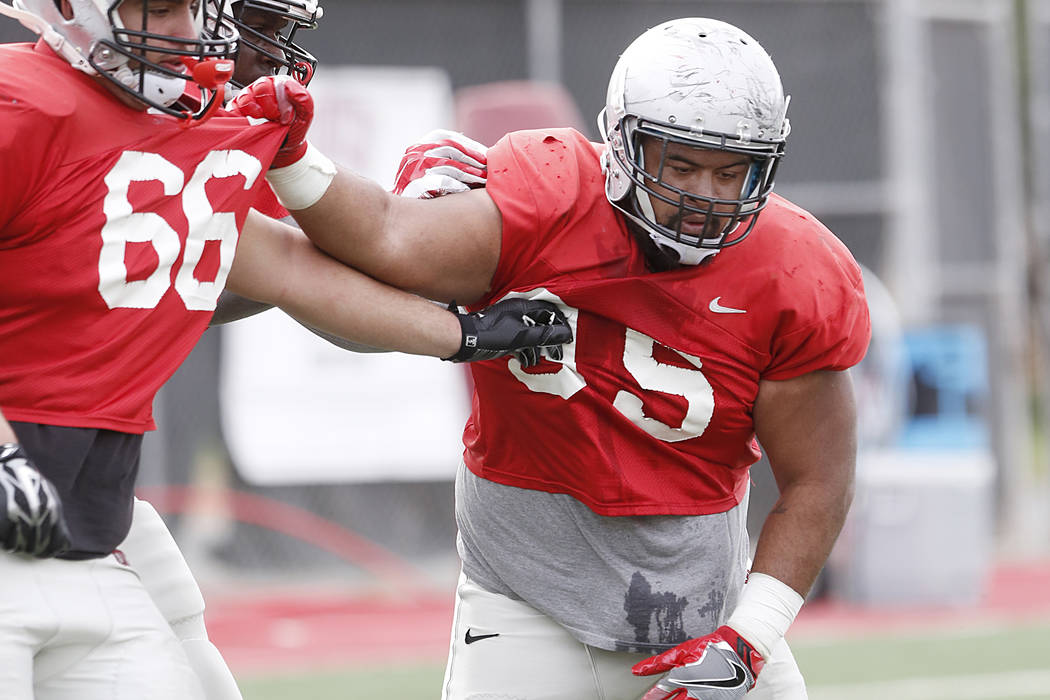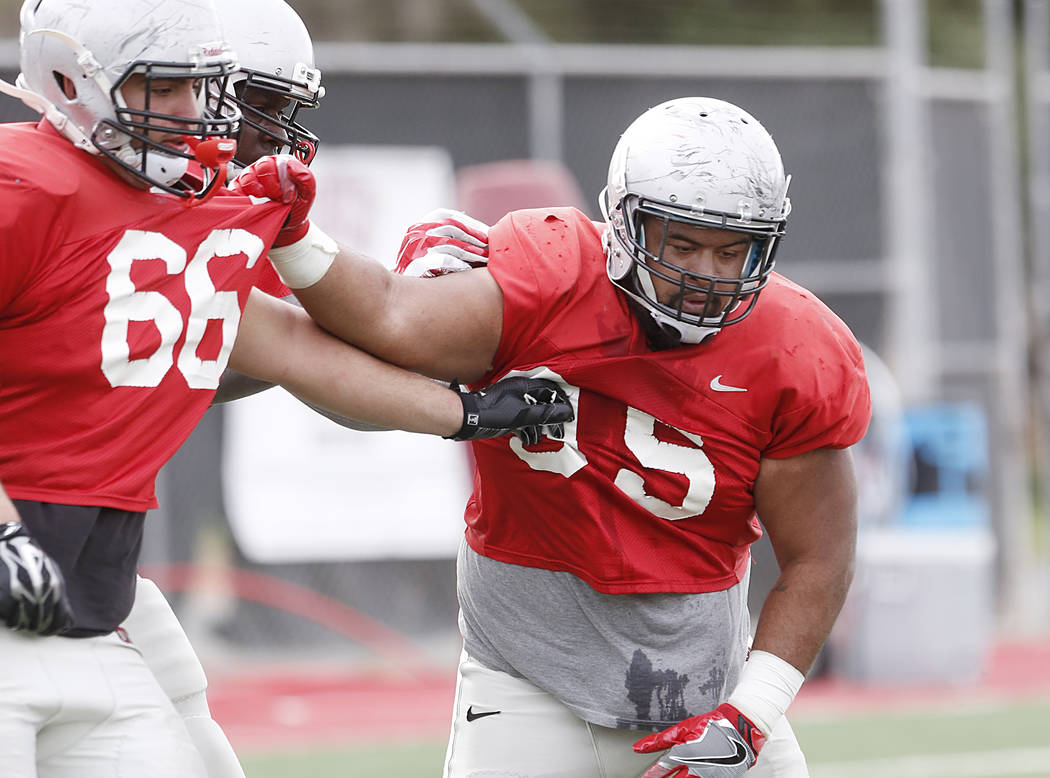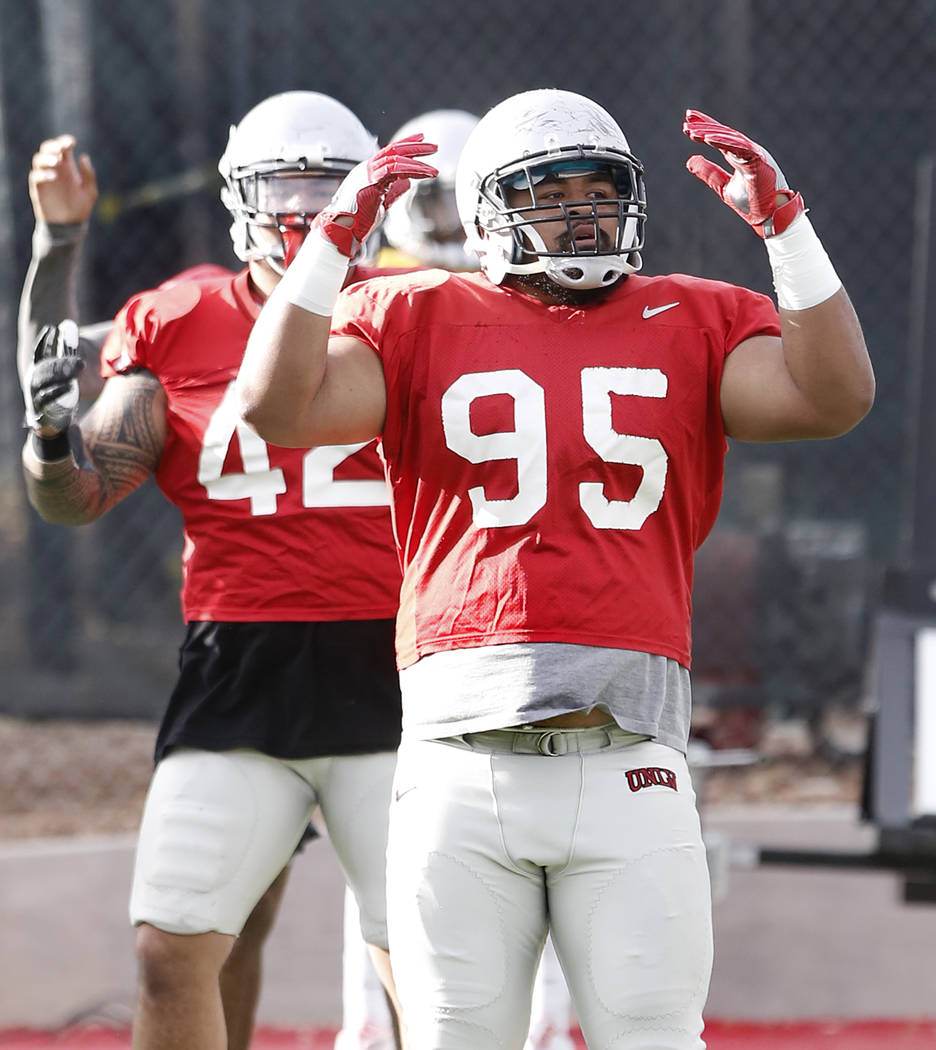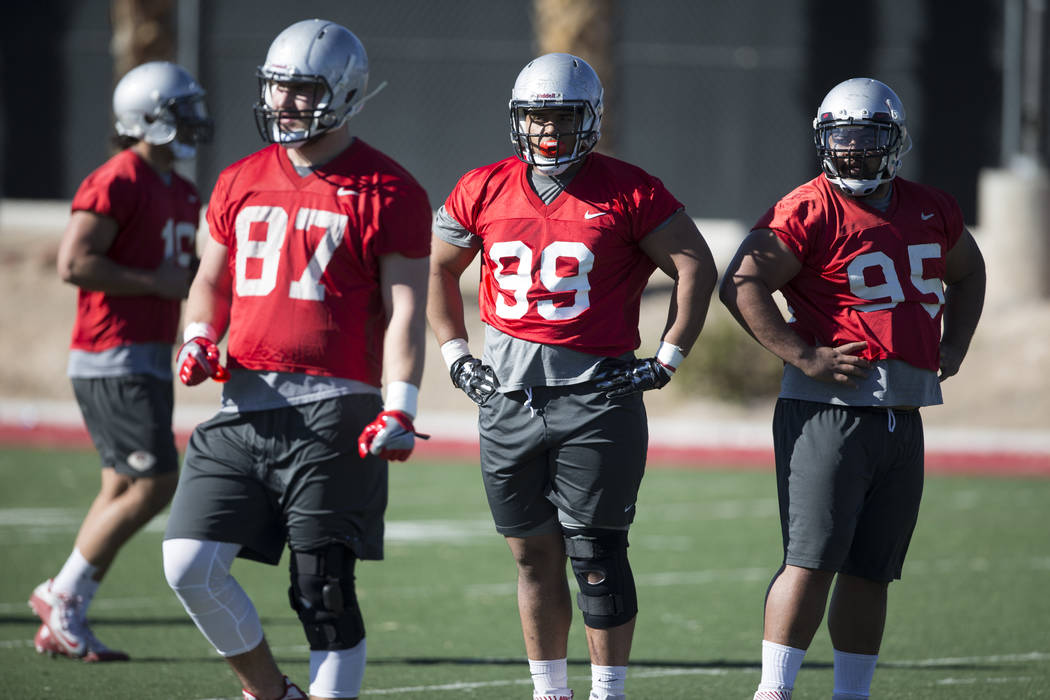 Jason Fao might have a long list of people he has offended.
There could have been several instances in which someone spotted the UNLV defensive tackle at the local grocery store and tried to get his attention by shouting his first name only to be ignored.
Fao says don't take it personally. Next time go with "Pops," the name given to him as a child by his aunt that stuck.
"Sometimes I forget my name is Jason," Fao said. "My auntie used to babysit me, and she called me 'Pops.' That name has been with me ever since."
If you didn't know that by now, then you probably didn't know "Pops" well and he saved you a needless exchange by the produce section.
Everyone on the UNLV staff from players to coaches to trainers refer to Fao as "Pops." Some might be guilty of not knowing his birth name.
"My mom and dad don't even call me Jason," Fao said. "My grandfather … everyone. They don't call me Jason. Since I was 5 or 6, it's always been 'Pops, Pops, Pops.'"
It's easy to remember Fao for his nickname and outgoing personality, but he wants to be known as the dominant run stuffer for the Rebels during his senior season.
The 315-pound nose guard has always showed flashes of being a top defensive player, but he hasn't become a consistent starter because of injuries and playing behind Mike Hugher Jr.
Fao, who transferred from Long Beach City College in 2015, is now healthy, and his priority is stopping the run, allowing Hughes to go after the quarterbacks during spring workouts.
"If you see us going through spring ball, it's been helping out with me in the middle," Fao said. "Mike has been sacking the quarterback in practice, and I'm holding down the middle for the running game. I feel a lot more comfortable this year."
With Fao clogging the middle, Hughes creating havoc and linebacker Gabe McCoy rushing the quarterback, the Rebels could have a fearsome front seven come fall.
Follow all of our UNLV football coverage at reviewjournal.com/Rebels and @RJRebels on Twitter.
Contact Gilbert Manzano at gmanzano@reviewjournal.com or 702-383-0492. Follow @gmanzano24 on Twitter.