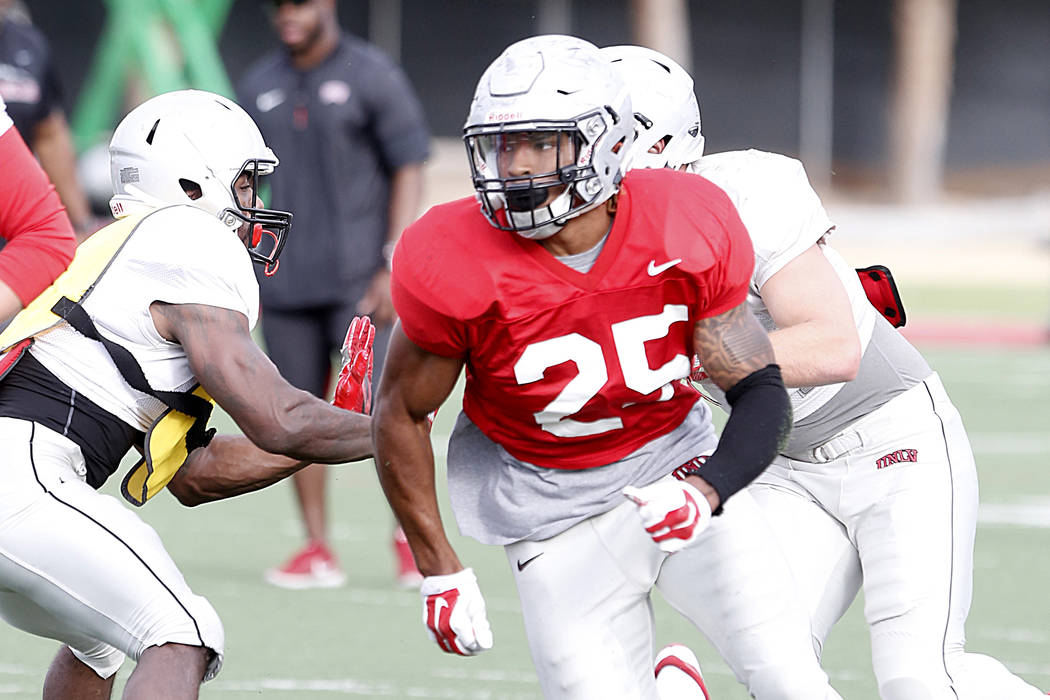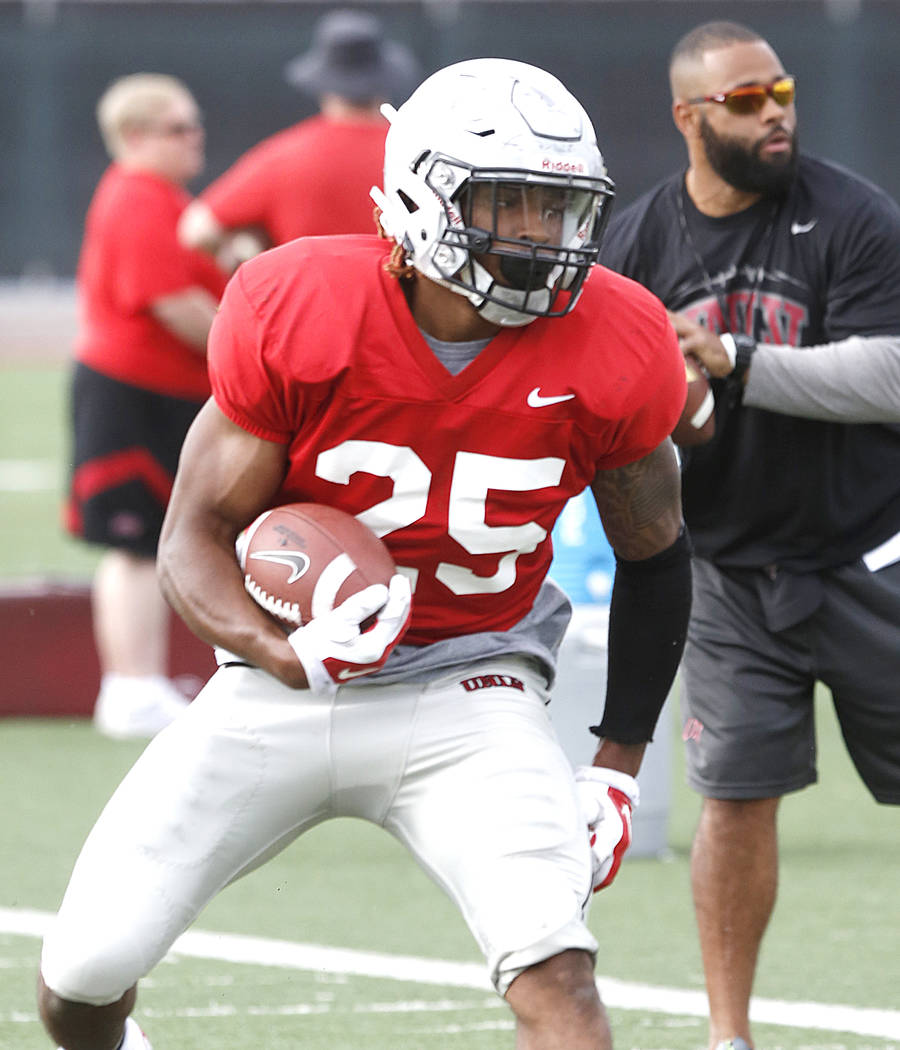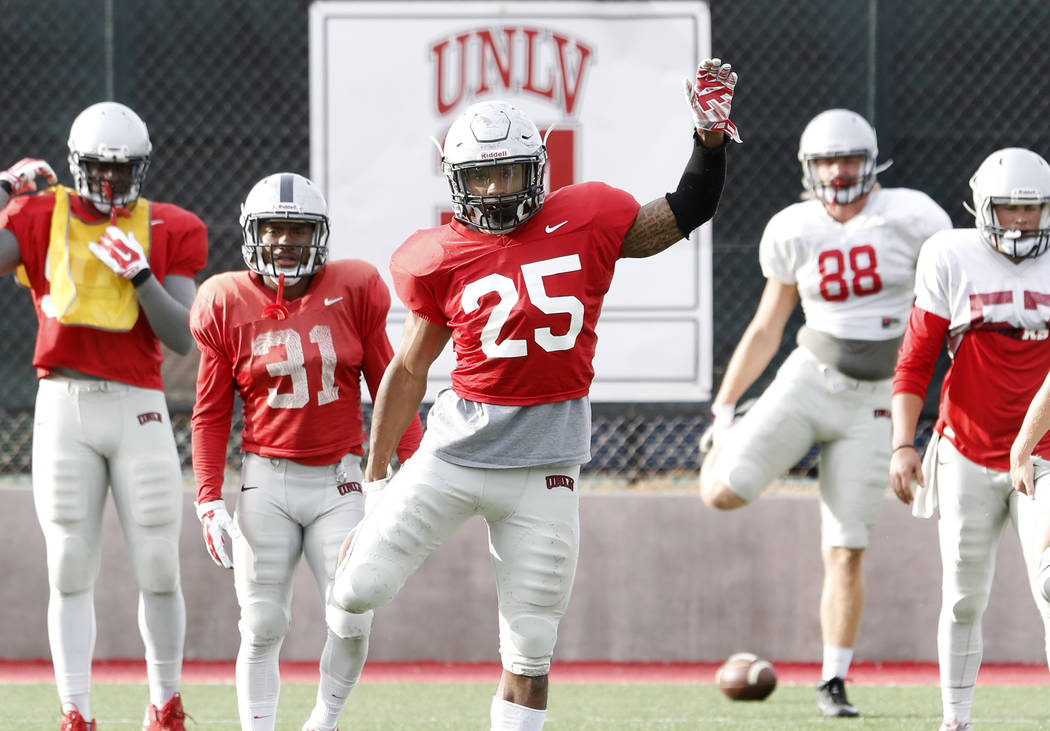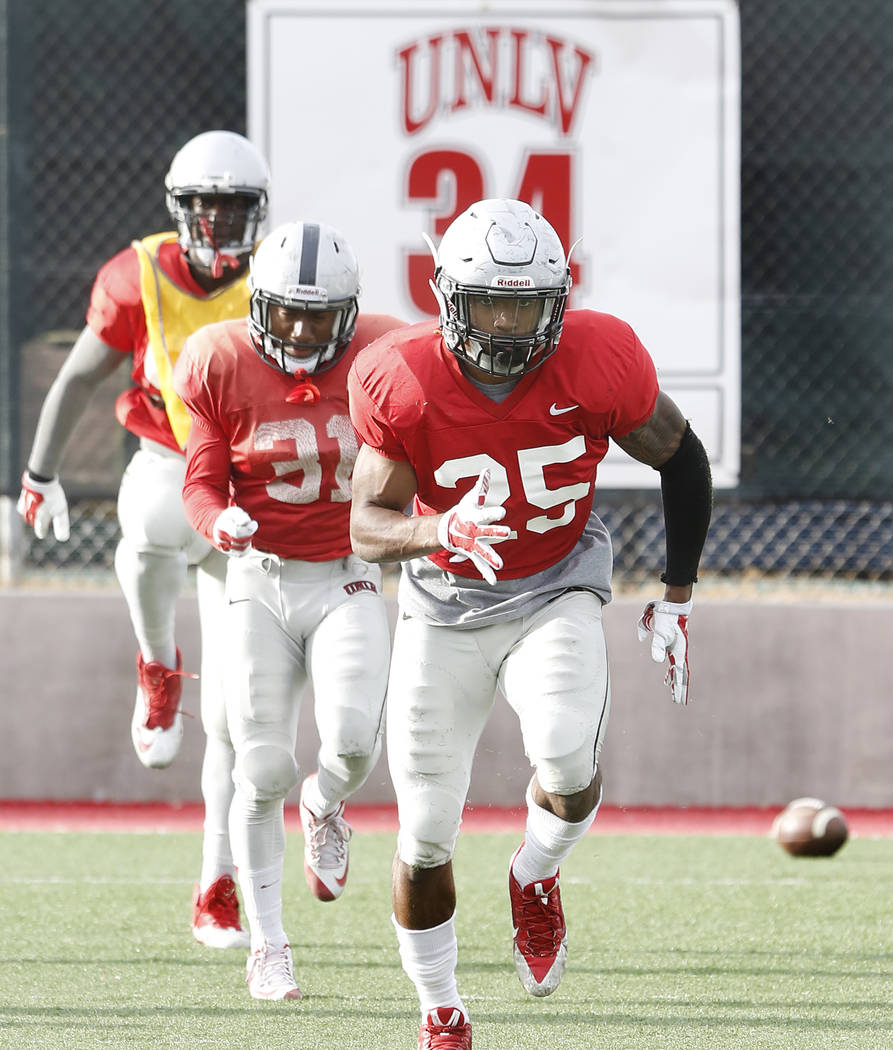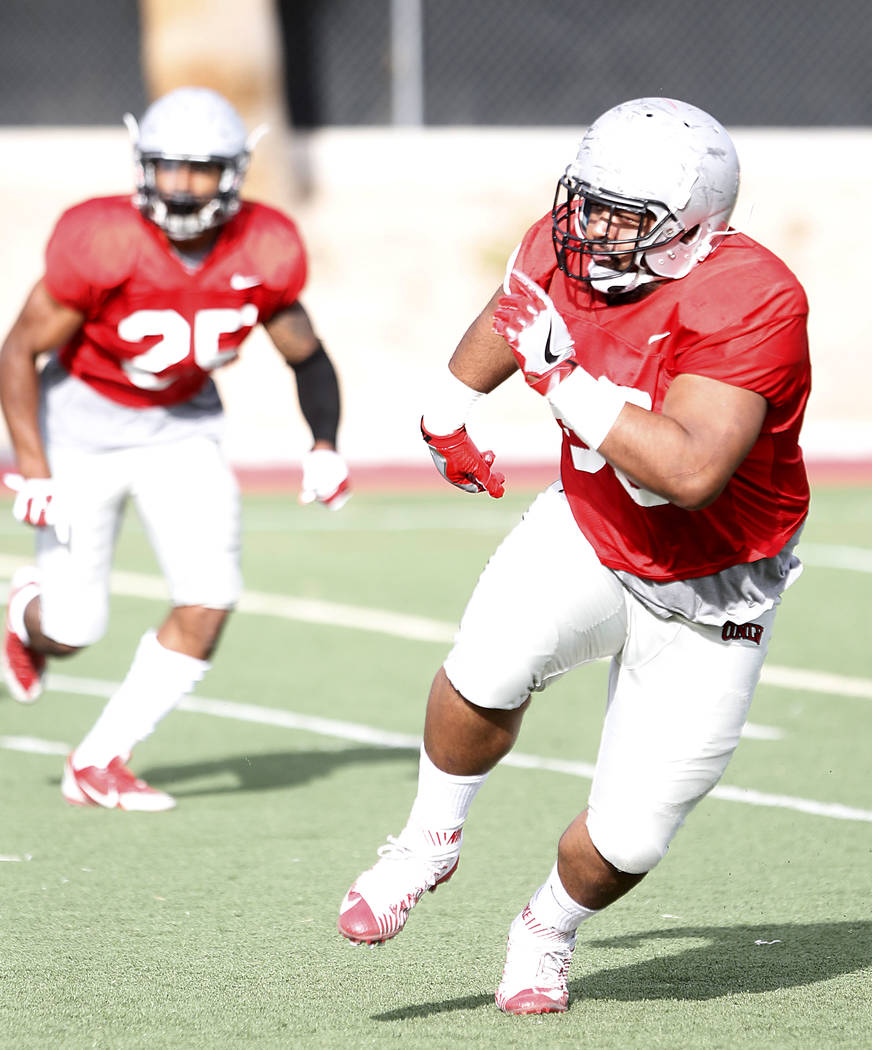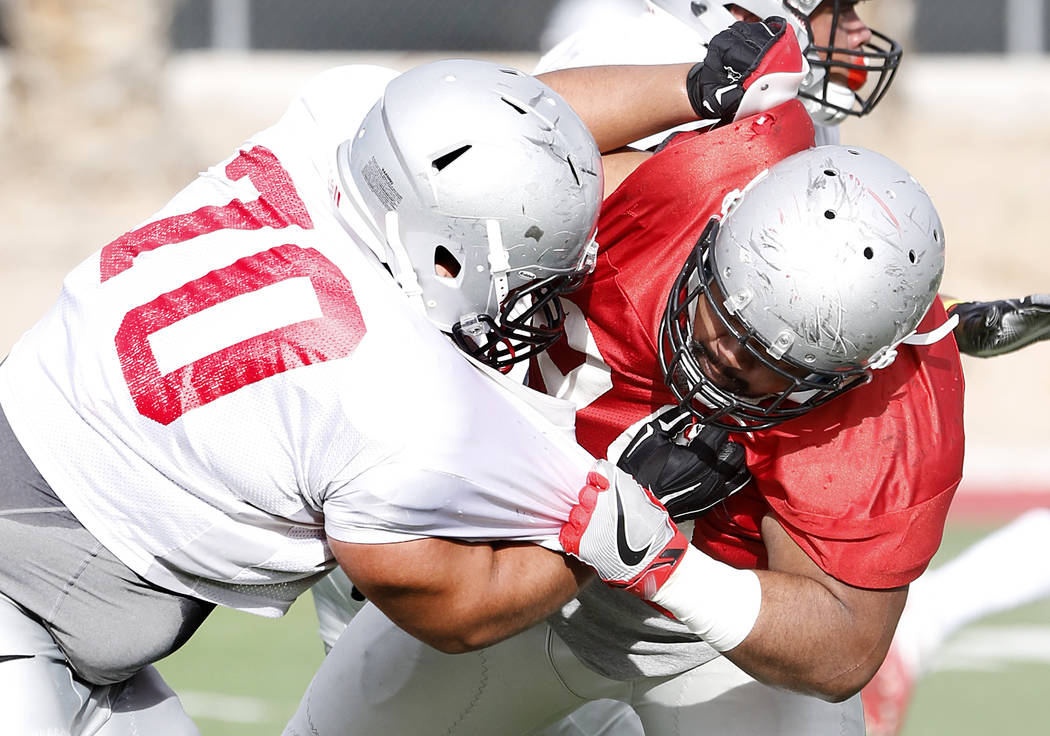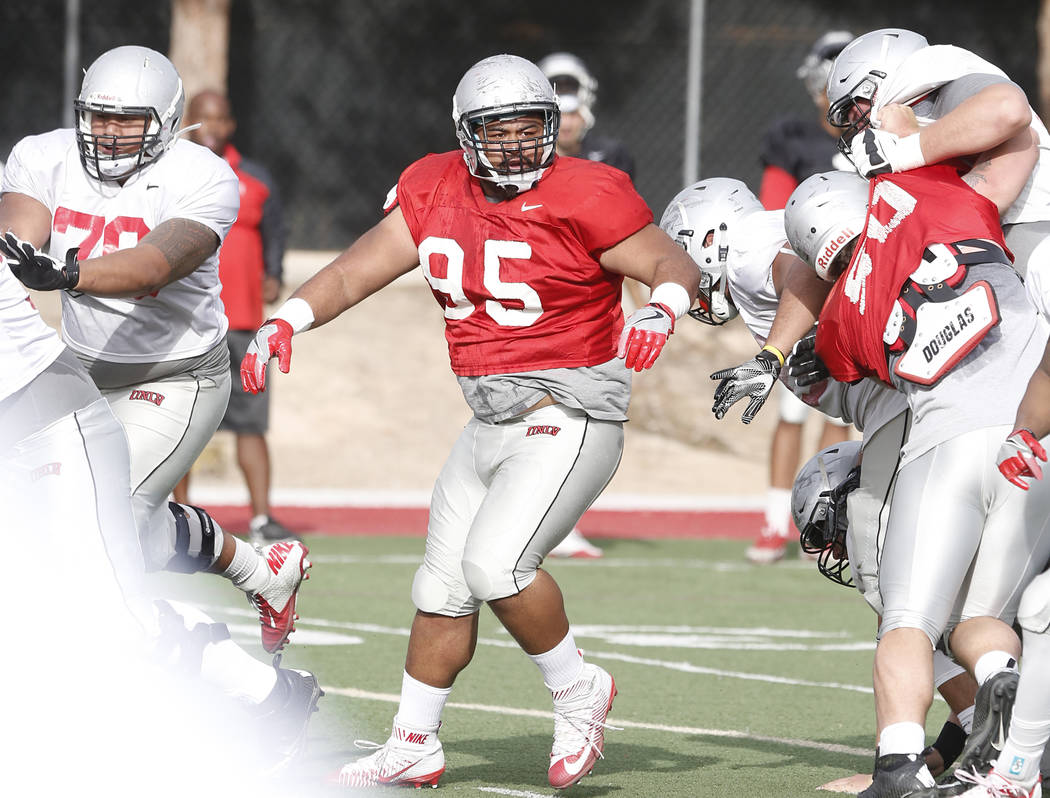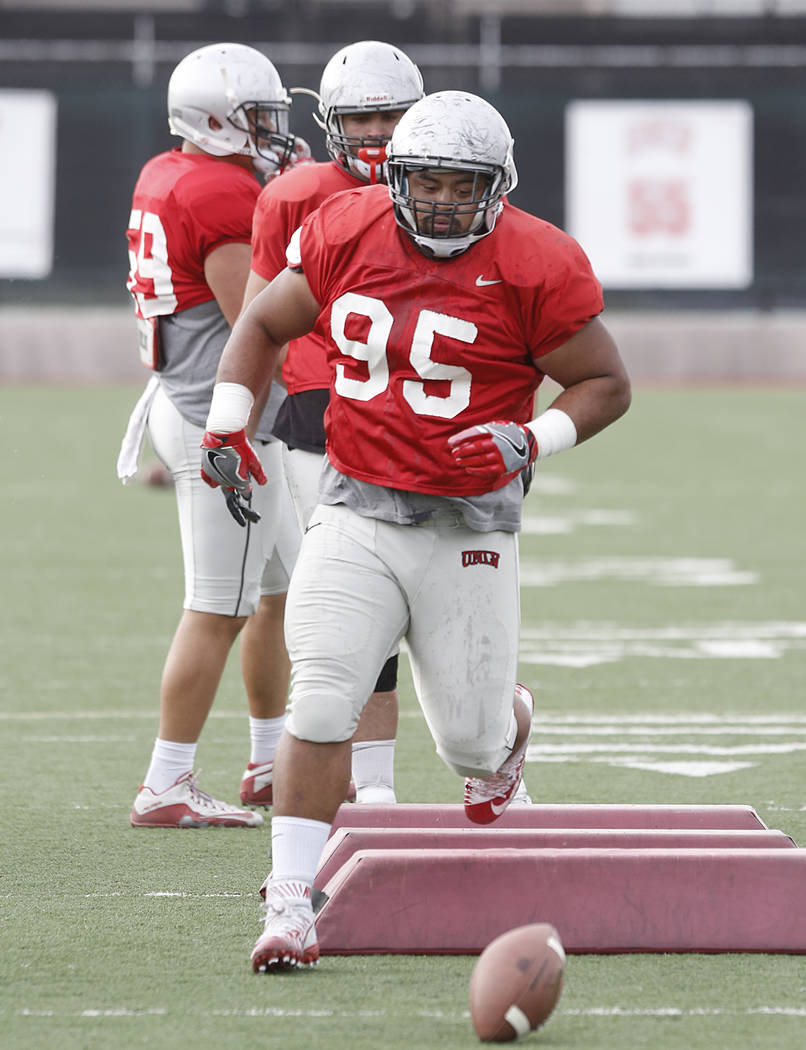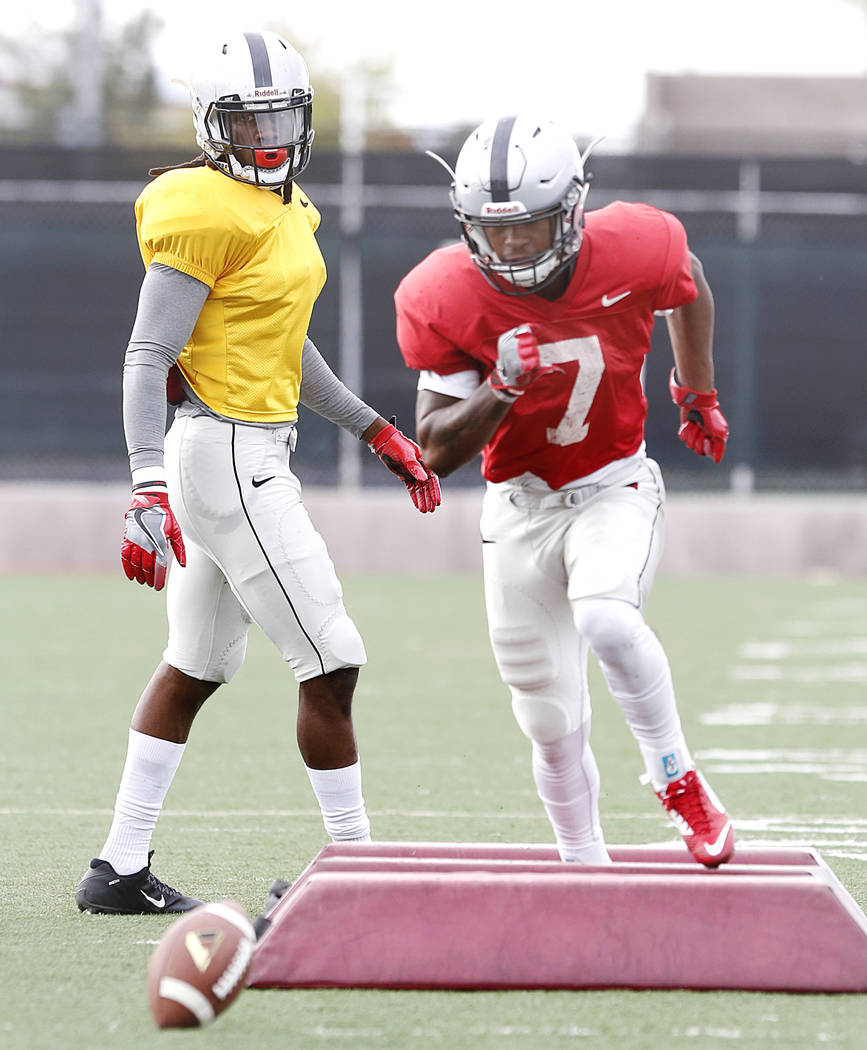 Gabe McCoy's name has come up often this spring.
About 10 UNLV football players have been asked the same question — Who's the most improved Rebel? The redshirt sophomore linebacker is routinely mentioned first.
The question is usually answered like this, "Gabe McCoy. That guy is (fast, strong, explosive or a hitter)."
Jason Fao had the best response to illustrate McCoy.
"That guy is … I think he's a robot," Fao said. "That guy don't ever get tired. He just goes."
McCoy started only one game last season, but it was the final one, and he's carried that momentum during spring ball as the high-motor outside linebacker giving his offensive teammates fits.
"It's very humbling," McCoy said about being praised by his teammates. "I pride myself on working hard every day. It's good to see that people are noticing."
McCoy, who redshirted in 2015, worked his way up the depth chart toward the end of the season, earning more playing time during the final four games.
The Pittsburg, California, native has set the bar high for 2017. He hopes to be a full-time starter, record at least 10 sacks and lead the team in tackles.
"It was hard, and I was kind of frustrated at first," McCoy said about redshirting. "I realized it's for a reason. I needed to gain weight and get better, and I wasn't used to the pace of college football. I took my time learning, and it's starting to pay off."
McCoy said he's learned from watching and talking to senior defensive tackle Mike Hughes Jr., considered the leader of the front seven. Hughes and McCoy are roommates.
McCoy, who stands 6 feet 2 inches and weighs 215 pounds, stood out during Friday's team scrimmage.
"I love to get to the quarterbacks," McCoy said. "I want to be the edge rusher who comes up big on third down."
McCoy doubts Fao's nickname for him as "The Robot" will stick. He offered a better moniker.
"G-Money, that's the name," McCoy said with a grin.
Follow all of our UNLV football coverage at reviewjournal.com/Rebels and @RJRebels on Twitter.
Contact Gilbert Manzano at gmanzano@reviewjournal.com or 702-383-0492. Follow @gmanzano24 on Twitter.