UNLV wide receiver Darren Woods Jr. out for season with knee injury
October 4, 2016 - 1:10 pm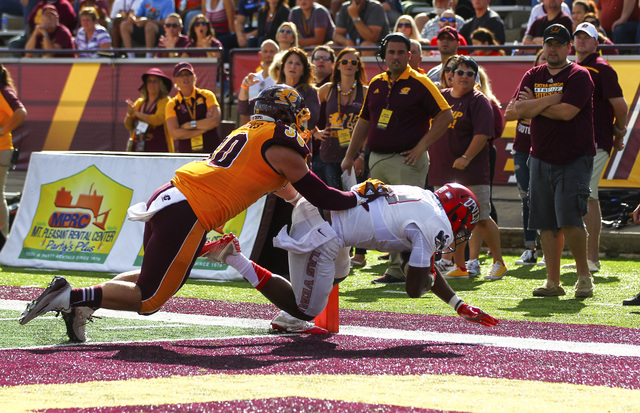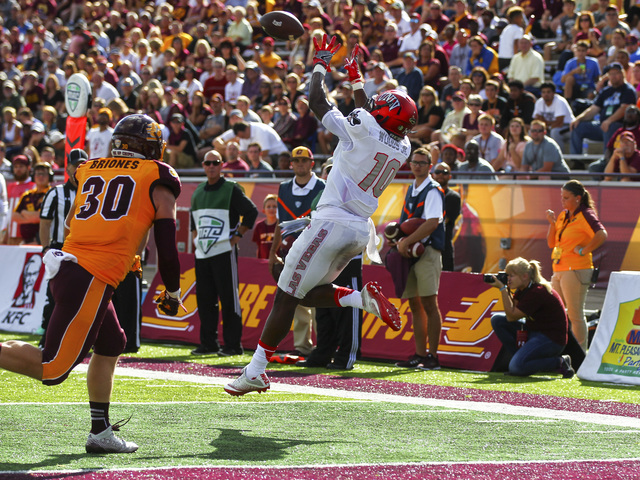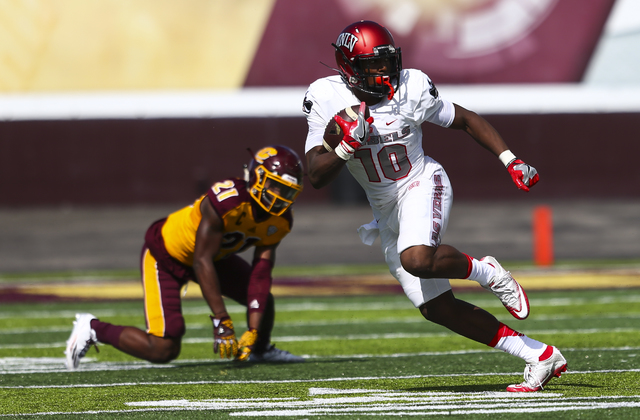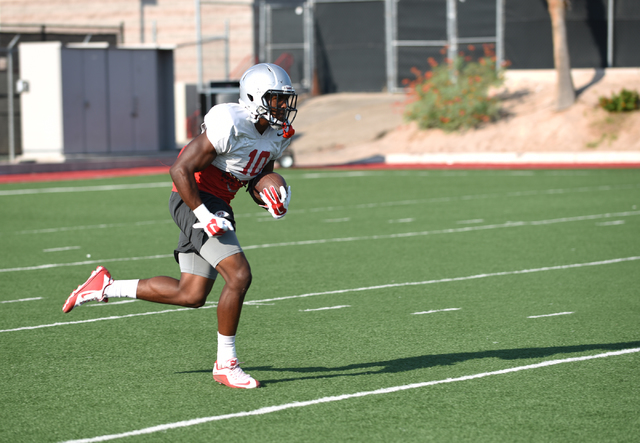 UNLV wide receiver Darren Woods Jr. will miss the rest of the season with a knee injury suffered during Saturday's 45-20 win over Fresno State at Sam Boyd Stadium.
Woods Jr., a redshirt freshman, incurred the injury in the second quarter when he took a helmet hit to his right knee after making a catch. The Houston-area product is second on the team in receptions (13) and receiving yards (189) and leads the team in kick returns with an average of 27.2 yards.
Woods is UNLV's third starting receiver to suffer a season-ending injury this year. Junior Kendal Keys had season-ending knee surgery less than a week before the opener and his replacement, sophomore Brandon Presley, suffered a season-ending foot injury in the opener.
Visit our GameDay page for full coverage of the UNLV-San Diego State game.