UNLV's bowl hopes end with 37-17 loss at Colorado State
November 2, 2019 - 3:46 pm
Updated November 2, 2019 - 7:47 pm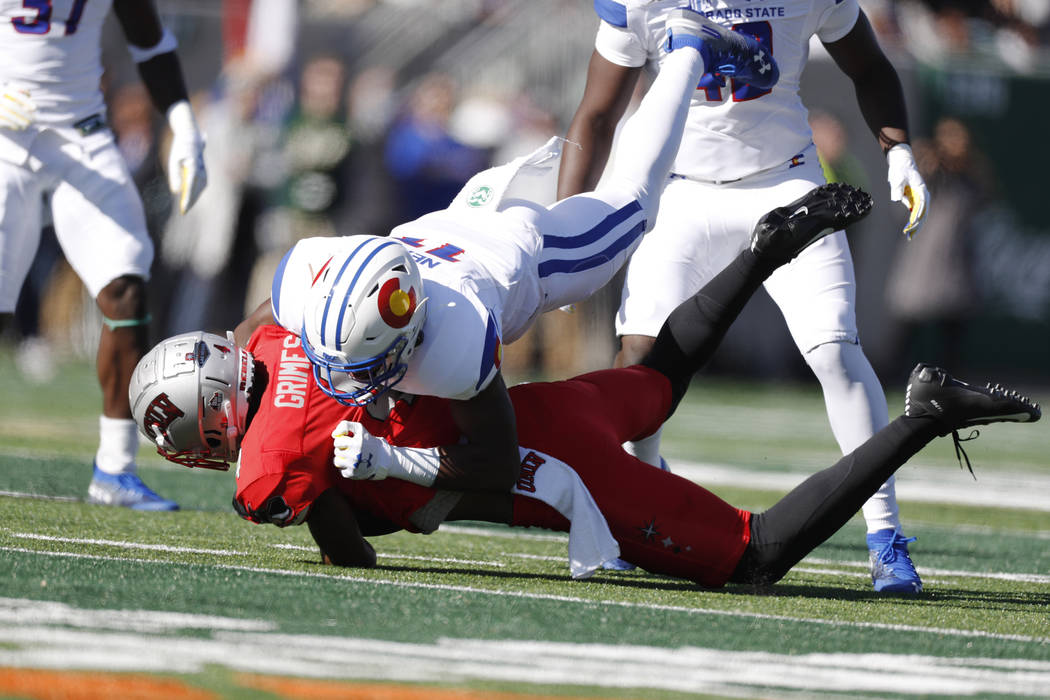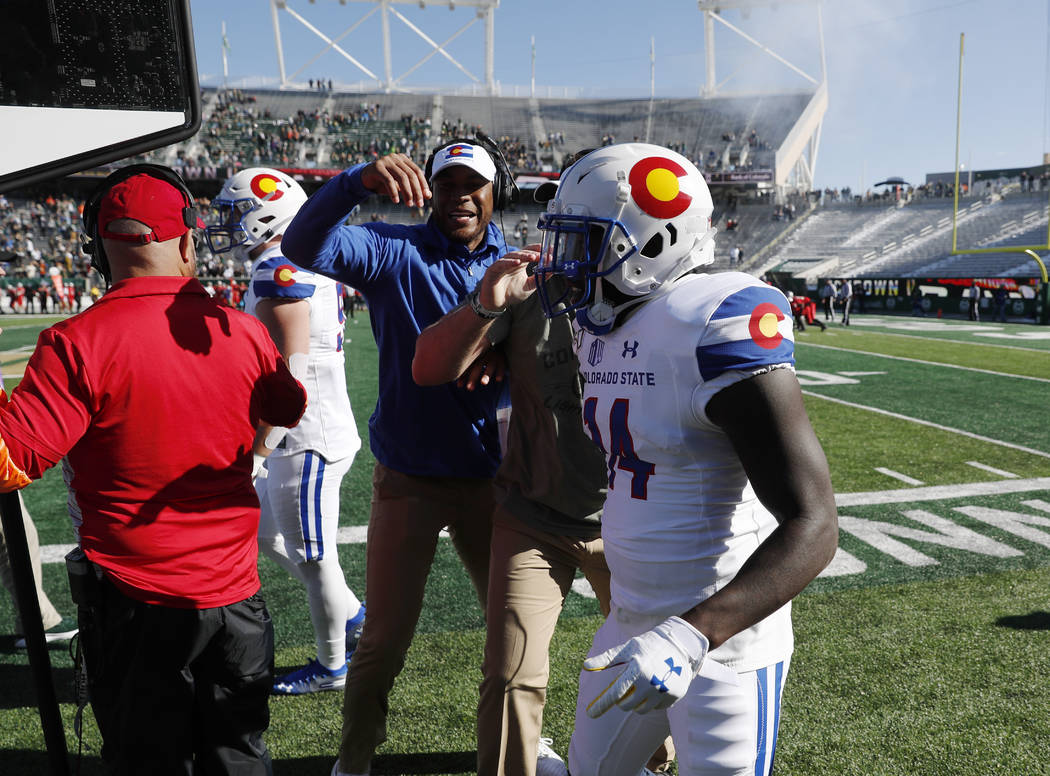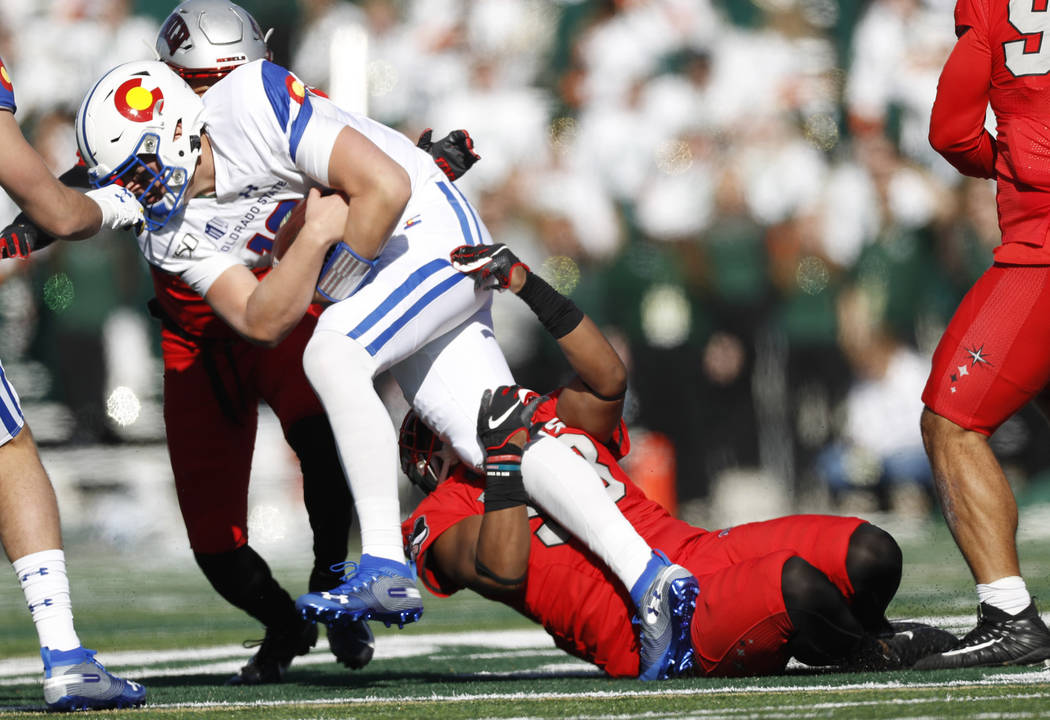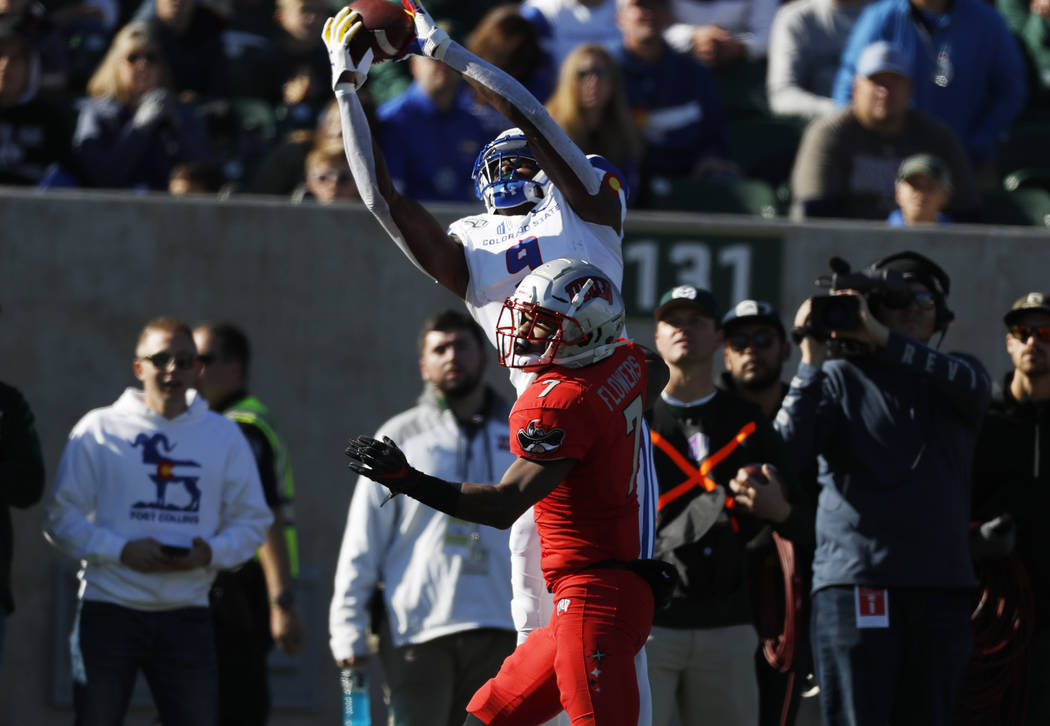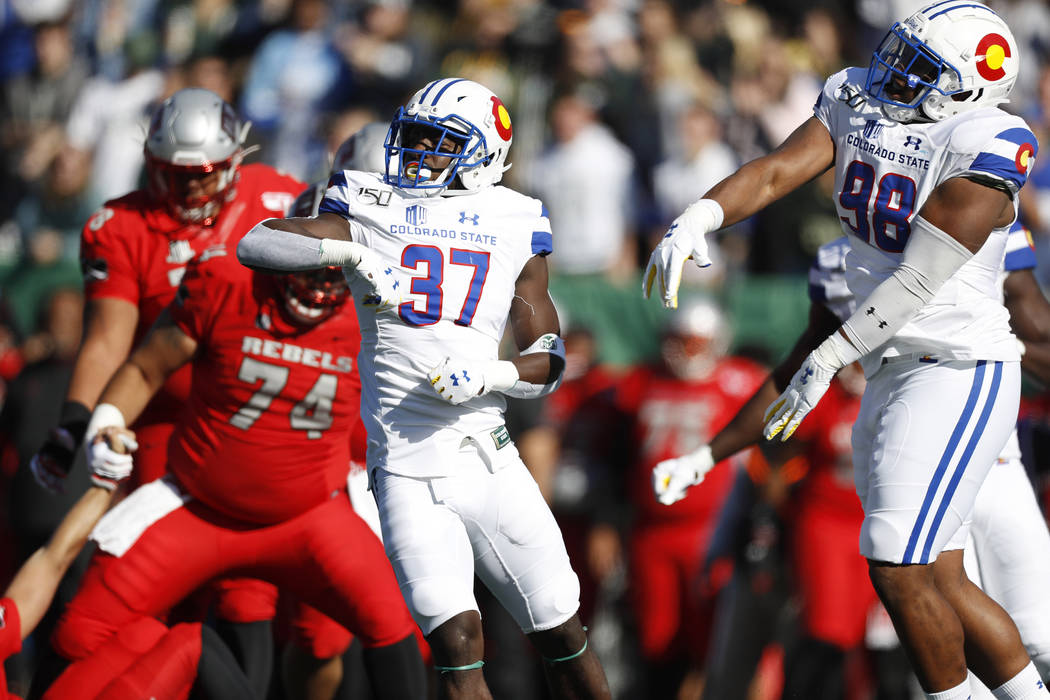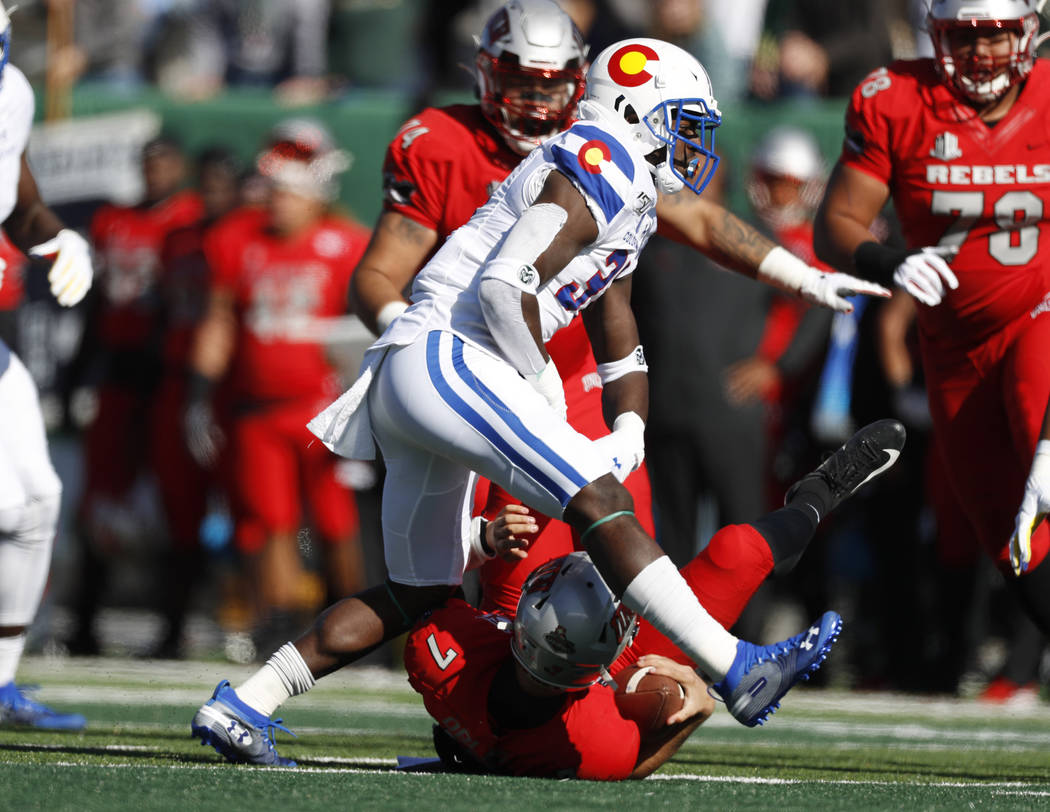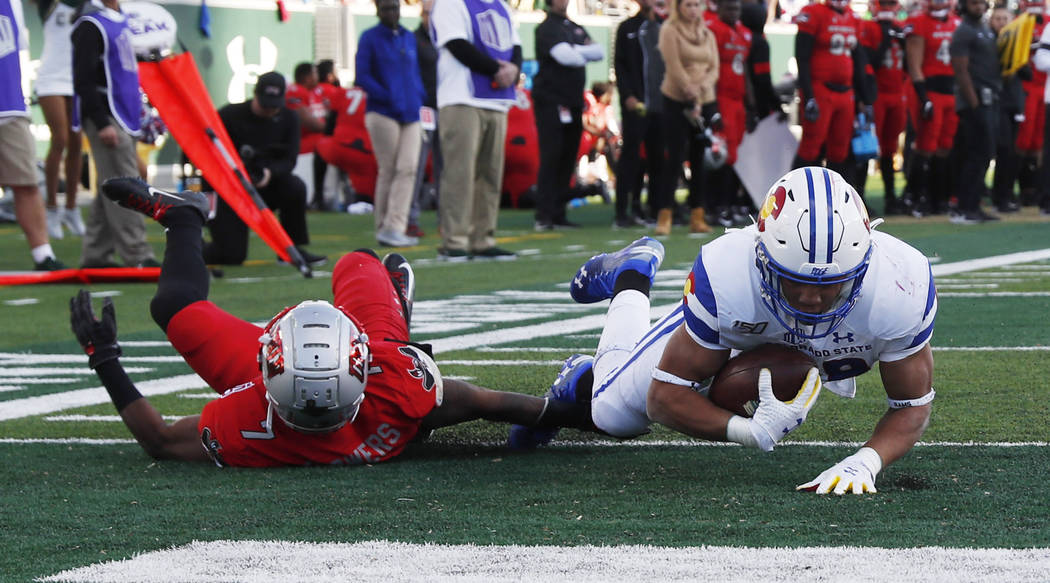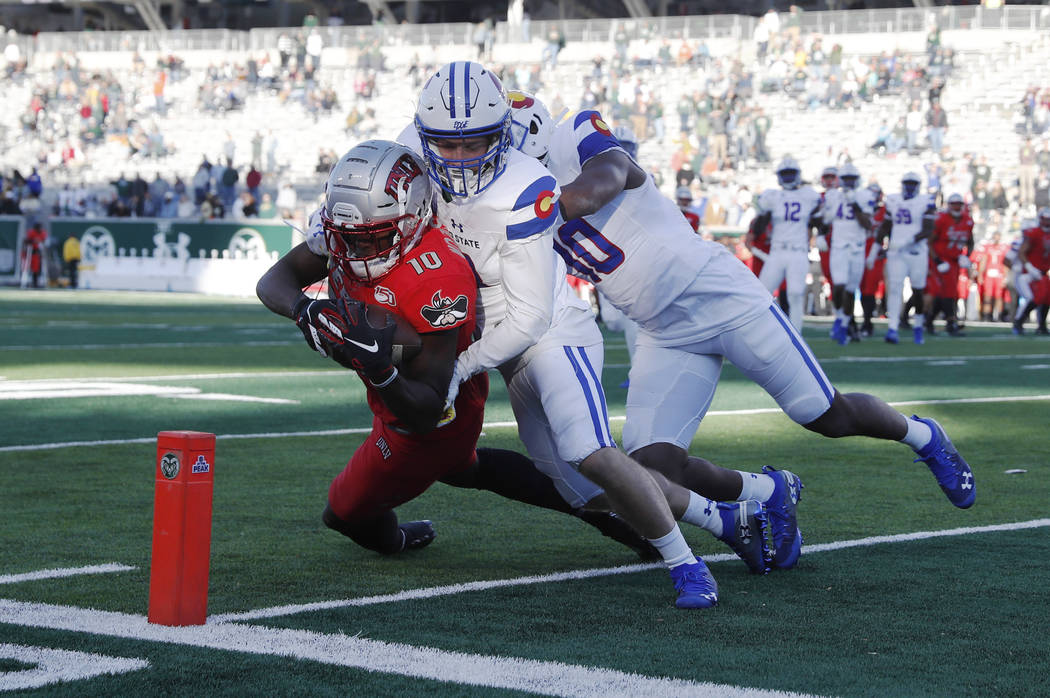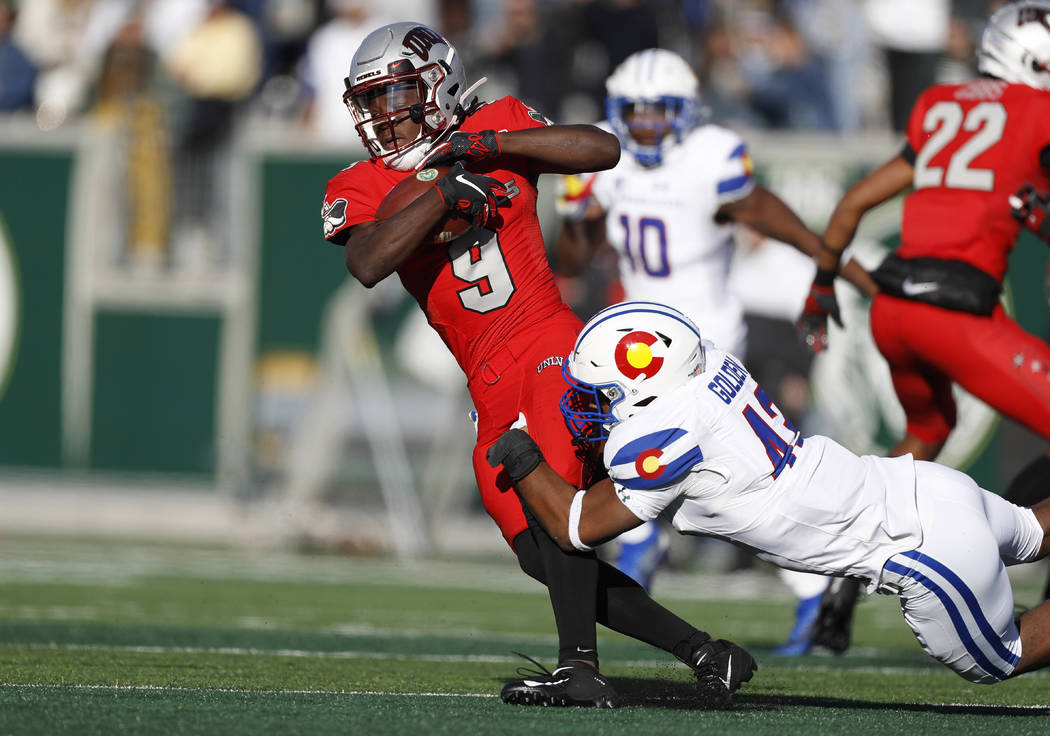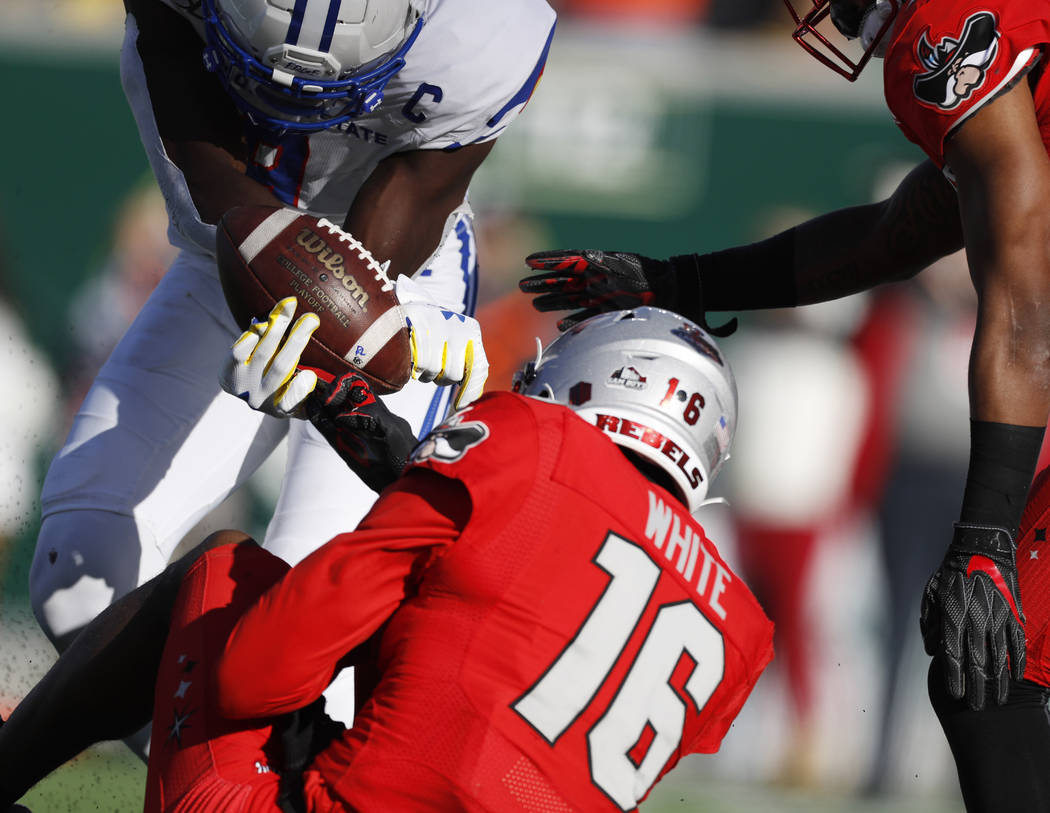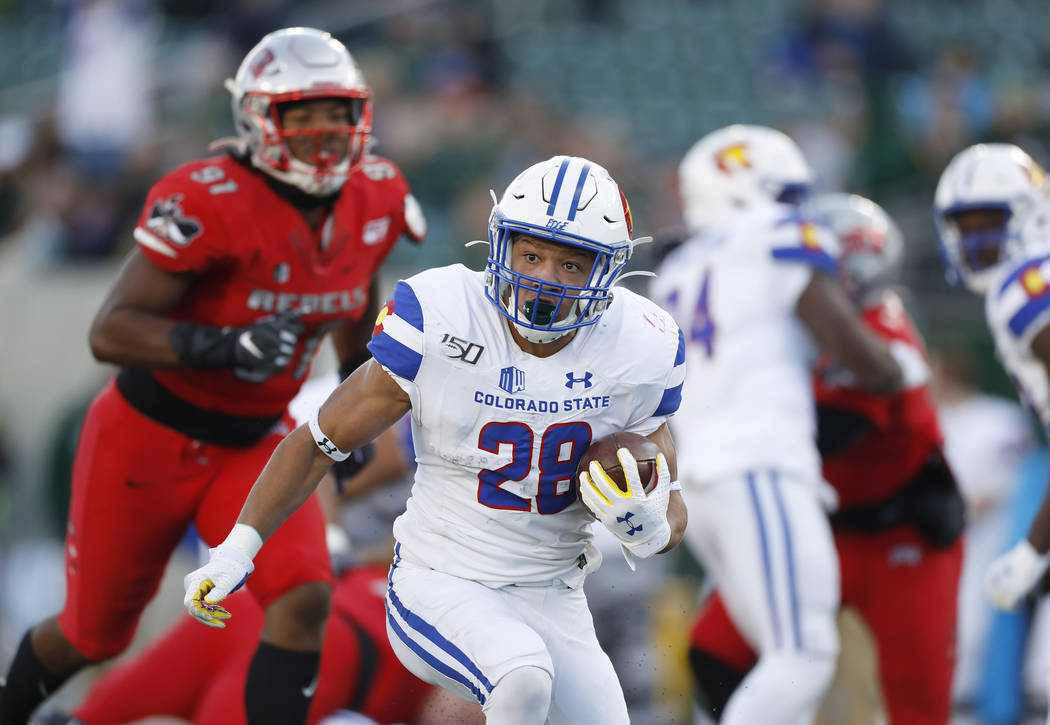 FORT COLLINS, Colo. — The game started with Colorado State's Anthony Hawkins returning the opening kickoff 99 yards for a touchdown and ended with UNLV being eliminated from bowl eligibility.
In between, the Rams dominated the Rebels in a 37-17 victory Saturday at Canvas Stadium.
The focus now shifts to the future of fifth-year UNLV coach Tony Sanchez. Athletic director Desiree Reed-Francois issued a statement after last season saying she expected the Rebels to become bowl eligible. That won't happen after the team fell to 2-7 overall and 0-5 in the Mountain West.
"We wanted this game for a lot of reasons," UNLV quarterback Kenyon Oblad said. "It sucks to not be able to go to a bowl, and everybody's sad right now because everybody wants to go to a bowl game. You play college football games to go to bowl games."
This one was decided early. UNLV gave up scores on four of Colorado State's first five drives and trailed 24-0 at halftime.
"I'm disappointed. A terrible way to start the game with the kick return for a touchdown," Sanchez said. "We didn't cover kicks very well at all."
Oblad completed 22 of 39 passes for 280 yards and two touchdowns for the Rebels, who are ensured of a losing record for the sixth consecutive season. He tied Omar Clayton's 2008 school record with his fifth straight game with at least two TD passes.
UNLV had a stretch of four straight drives in Rams territory but managed only one field goal in losing for the seventh consecutive time at Colorado State.
"It's always frustrating to not punch it in," Oblad said. "We seem to have trouble doing that in the red zone once we get down there."
Shortly after Hawkins' return, Marcus McElroy capped a five-play drive with an 18-yard TD run. The Rams (4-5, 3-2) made it 21-0 on Jaylen Thomas' 11-yard TD run with 11 seconds left in the first quarter.
Both drives were helped by short fields. The Rams finished with more than 150 yards on punt and kick returns.
"We were a little thin (on those units), and it showed up," Sanchez said. "We didn't look athletic running down there compared to some of their guys in space. There's nothing we can do about it because we're not getting anybody back anytime soon, so we're gonna have to do a good job of getting that figured out."
UNLV was limited to less than 100 yards until its final drive of the first half. But just as the Rebels started moving the ball, time ran out on them, finishing the half on Colorado State's 2-yard line.
The Rebels opened the second half with an 11-play drive that ended with Daniel Gutierrez's 37-yard field goal.
Randal Grimes made a slick one-handed grab in the corner of the end zone for UNLV's first touchdown, with 7:08 to play. He had seven catches for 92 yards.
Oblad hit Darren Woods Jr. for UNLV's other touchdown, with 1:39 left. Woods stretched around two defenders and reached for the pylon.
"We showed signs that we can be a better team than what we showed in the first half," UNLV linebacker Rayshad Jackson said.
UNLV tight end Noah Bean was carted off the field late in the third quarter after taking a hard hit. He was conscious on the field but was taken to a local hospital.
The Rebels have a bye next weekend before playing their final three games. They next play Hawaii on Nov. 16 at Sam Boyd Stadium.
More Rebels: Follow at reviewjournal.com/Rebels and @RJ_Sports on Twitter.