UNLV's Ryan Keeler was prescribed medication days before death
Updated February 28, 2023 - 9:23 pm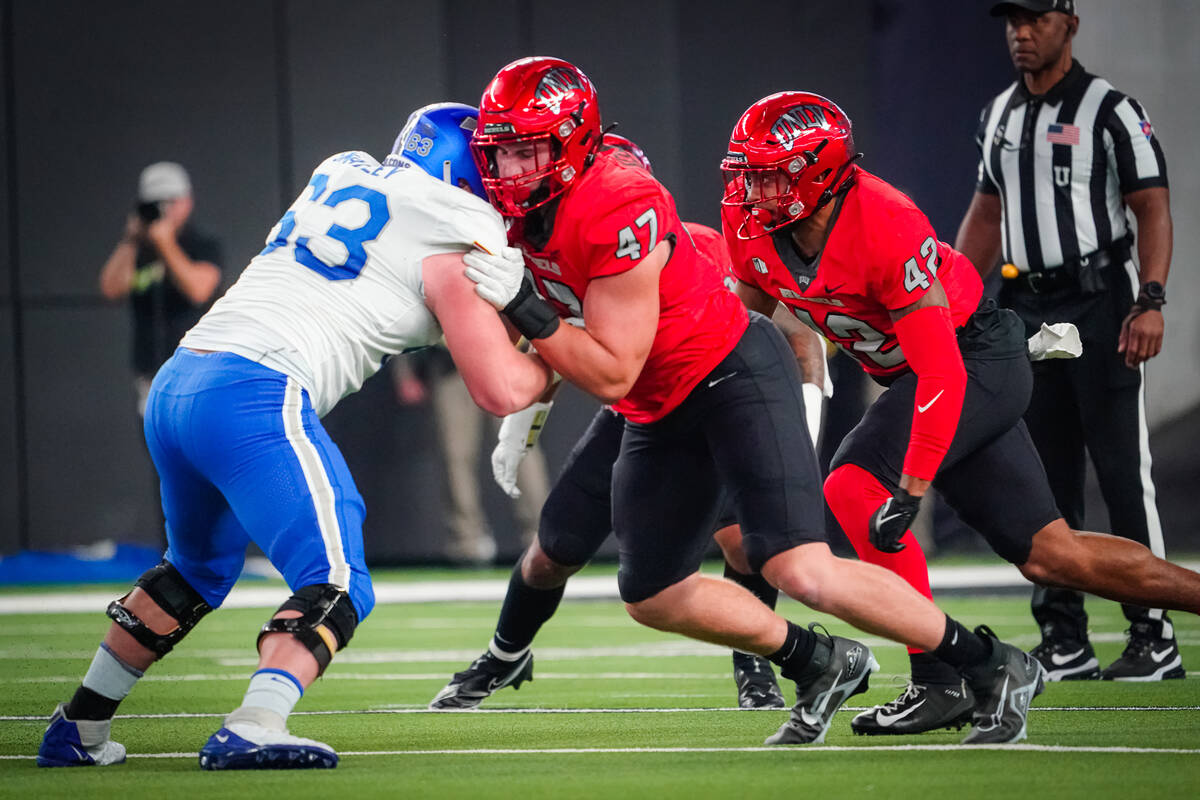 UNLV football player Ryan Keeler complained of nausea and feeling sick in the week before his death, and he had been prescribed medication shortly before dying, according to a Metropolitan Police Department report obtained by the Las Vegas Review-Journal.
Keeler, a sophomore defensive lineman, died Feb. 20 at age 20. An official cause of death has not been released. The Chicago native played the 2022 season at UNLV after transferring from Rutgers.
According to the Metro report, just after 1 p.m. Feb. 20, Metro received a call about a student unconscious in his apartment. When officers arrived, they found Keeler lying on a bed, facing upward. Officers noted an open bottle of prescription medication nearby, though the report didn't specify the type of medication.
The report further states that Keeler had been found unconscious by UNLV graduate assistant coach Julio Garcia, who had been doing a welfare check on him. Garcia kicked the apartment door down and discovered Keeler lying down unconscious and "cold to the touch." Garcia then called 911.
Additionally, a friend of Keeler's told Metro officers that Keeler had said he was having nausea and had been feeling sick since Feb. 13. UNLV director of sports medicine Alfred Castillo also told officers that Keeler had been prescribed medication on Feb. 17, and that Keeler had visited Castillo again Feb. 19.
Keeler has received several tributes from his teammates since dying, including a public vigil on Monday, with teammates dedicating the upcoming 2023 season to his memory.
UNLV starts spring practice Wednesday.
Contact Justin Razavi at jrazavi@reviewjournal.com. Follow @justin_razavi on Twitter.