UNR recaptures Fremont Cannon with 45-10 win over UNLV
November 27, 2016 - 5:10 pm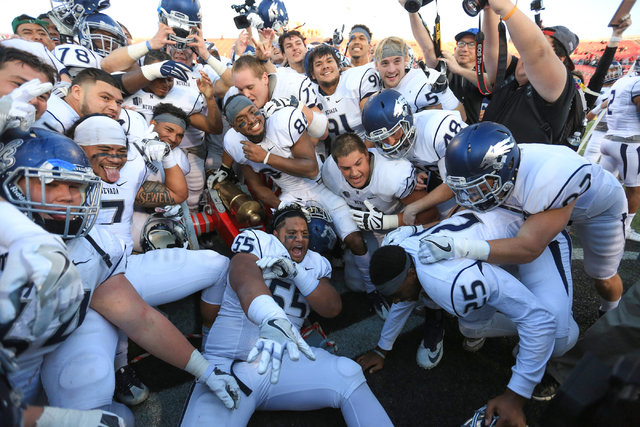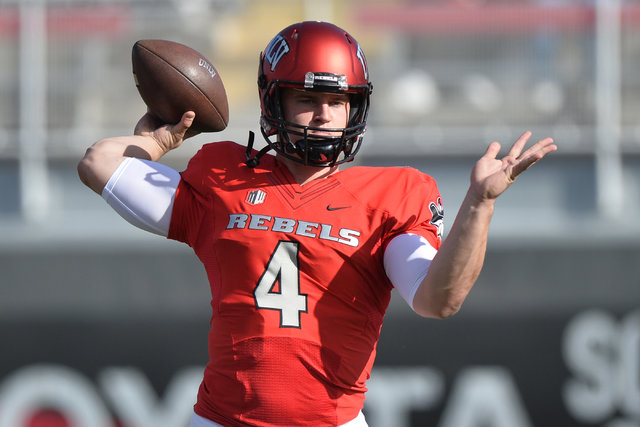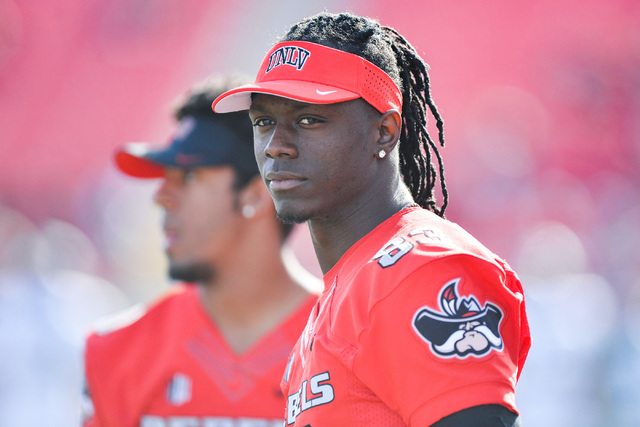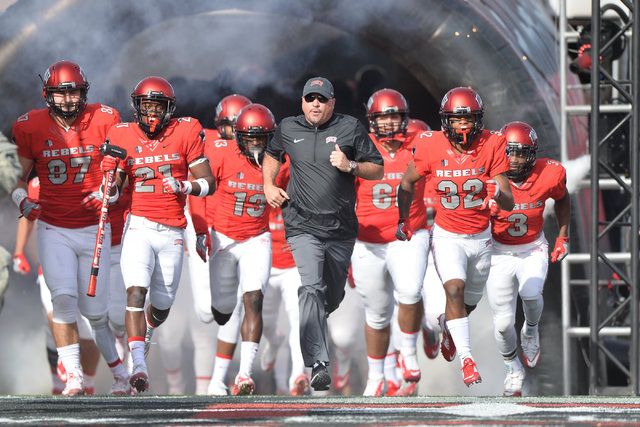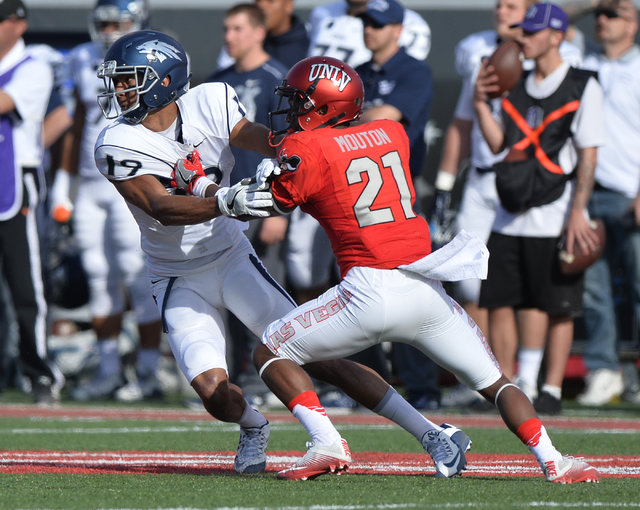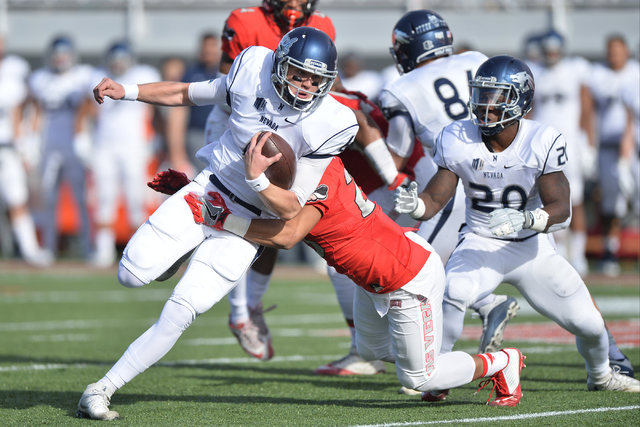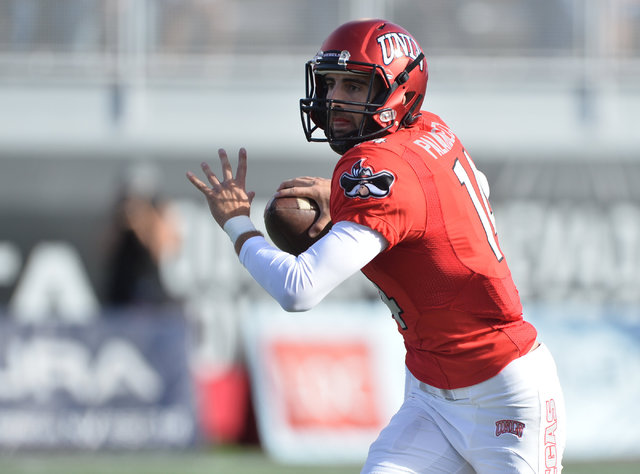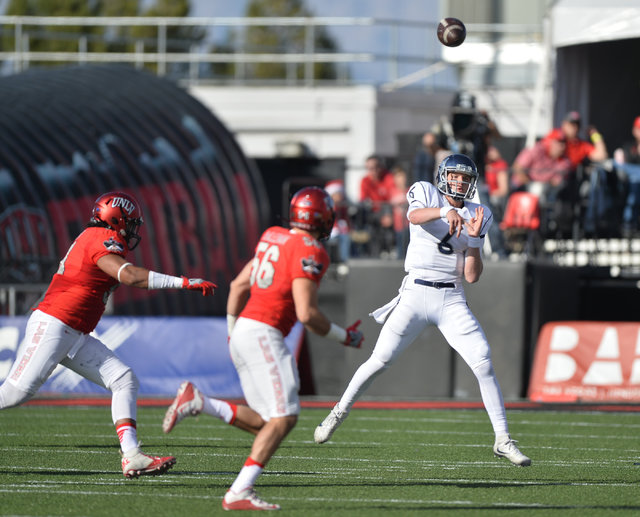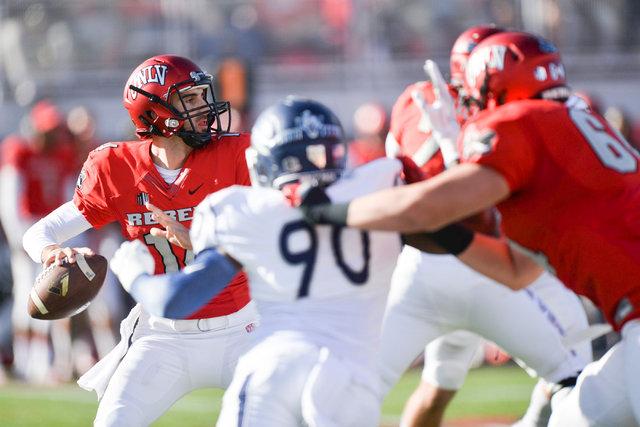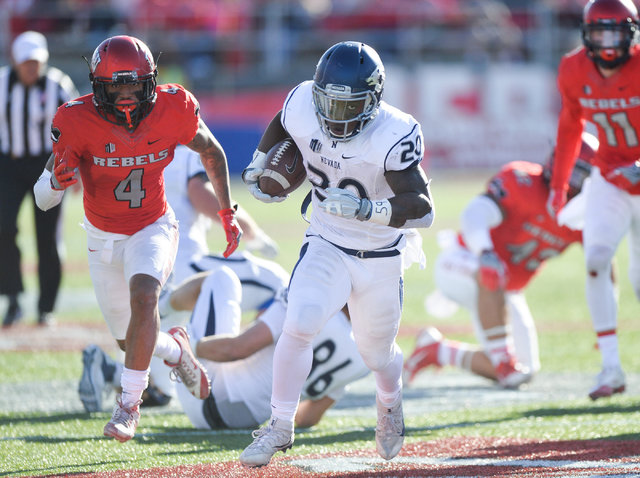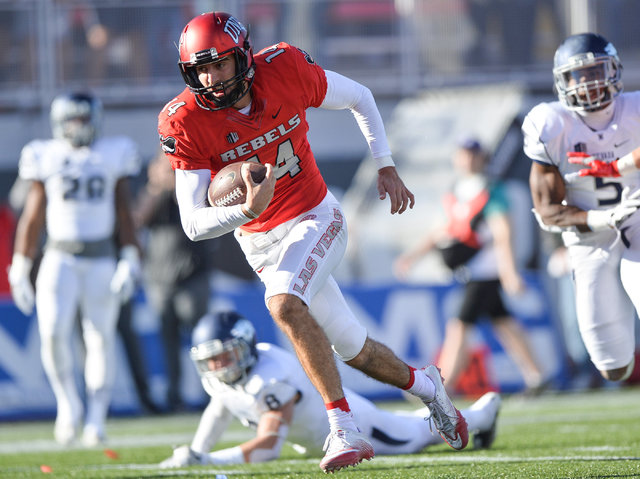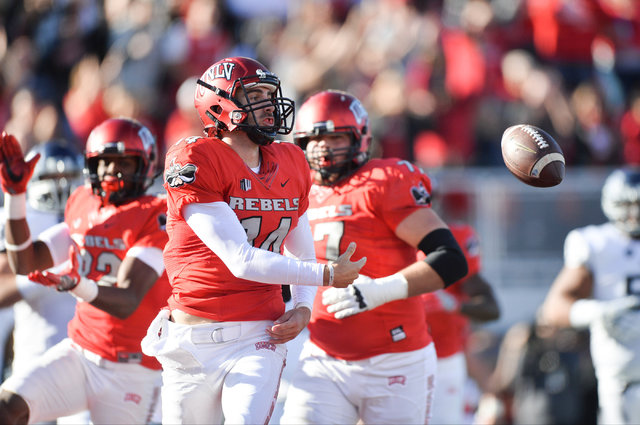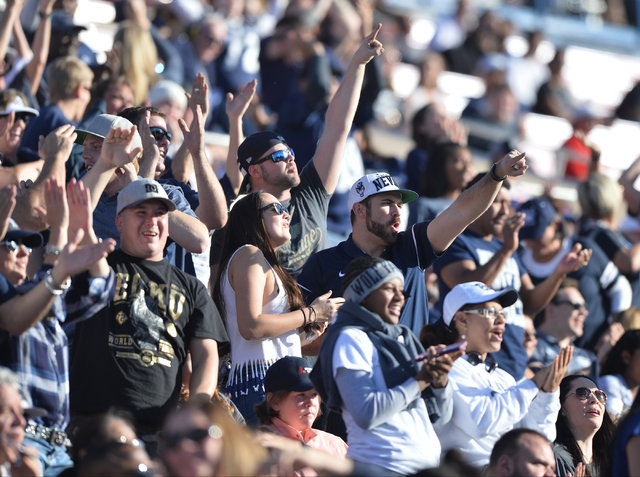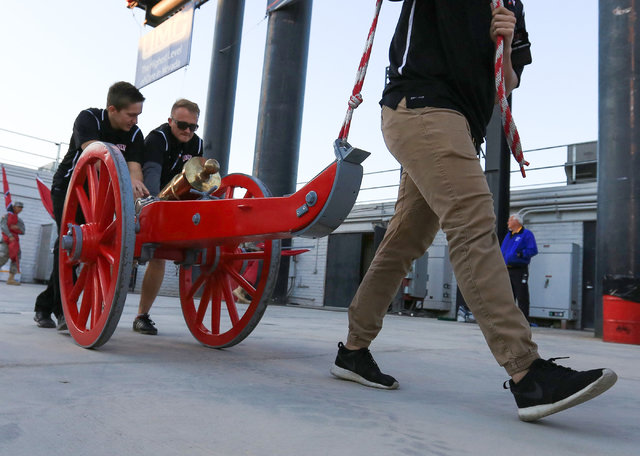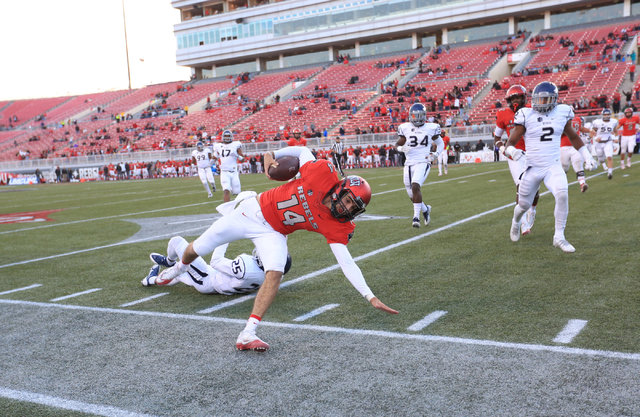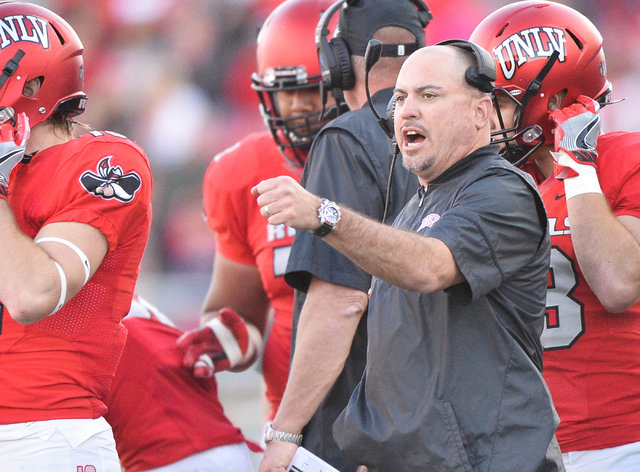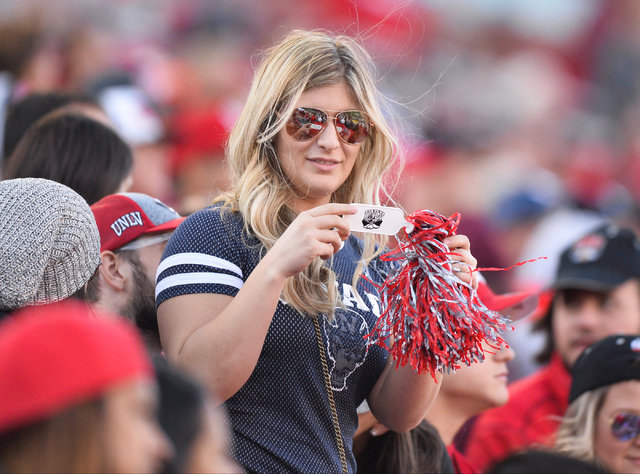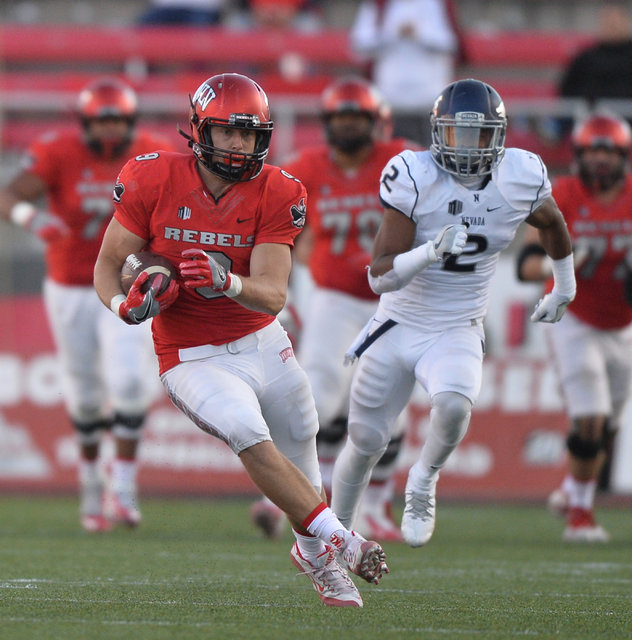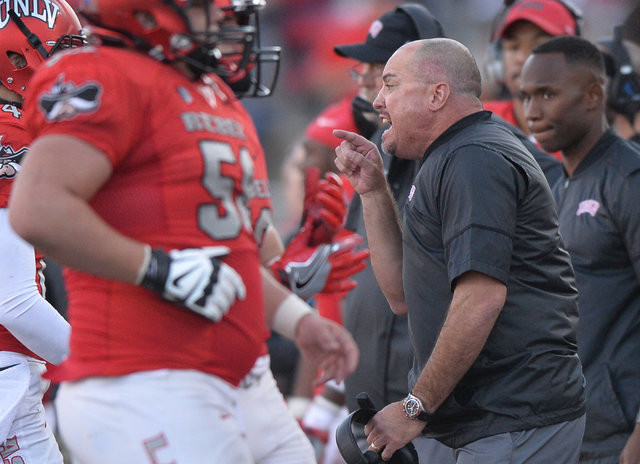 The UNLV football team's motto this season was "Light the Fuse." Somebody forgot to bring the matches to the Battle for the Fremont Cannon.
The Rebels, 10-point favorites, inexplicably came out flat at home for their finale against rival UNR and stayed that way, trailing 17-0 in the first half and never recovering en route to an embarrassing 45-10 loss to the Wolf Pack on Saturday before an announced crowd of 23,569 at Sam Boyd Stadium.
It was UNLV's most lopsided loss of the season and matched its second-largest loss to UNR in the last 20 years.
"We looked like a tired, worn-down football team and it's unacceptable in a game as big as that," Rebels second-year coach Tony Sanchez said. "They just took us out to the woodshed today. There's no excuses."
UNR running back James Butler rushed for 196 yards and three touchdowns and made five catches for 48 yards and a score, and Ty Gangi passed for 193 yards and a touchdown and ran for 99 yards and a score as the Wolf Pack reclaimed the cannon and might have saved coach Brian Polian's job in the process.
UNLV (4-8, 3-5 Mountain West) surrendered season highs in rushing yards (318) and total yards (511) in losing to UNR (5-7, 3-5) for the sixth straight time in Las Vegas and 10th time in the last 12 meetings overall.
"It was a tough loss. It's not fun to lose the cannon. There's not really much else to say besides that," said Rebels senior linebacker Ryan McAleenan, who had a 52-yard interception return in last season's 23-17 win over UNR in Reno. "I don't think there's any explanation. We just came out flat. We weren't ready to go in the beginning of the game and it hurt us in the end."
UNLV went three-and-out on its first three possessions and converted only 1 of 7 third downs in the first half and 1 of 12 in the game.
"Right from the start, we couldn't get a first down. It was difficult on the offensive side to be energetic when we weren't having any success," said Rebels quarterback Kurt Palandech, who was 9 of 22 for 121 yards and an interception. "Personally, I felt like our guys were ready to go out there and compete, but obviously we weren't."
UNR went straight down the field for a touchdown on its first drive on a 19-yard run by Gangi, and went ahead 10-0 on a short field goal set up by a 58-yard punt return by Andrew Celis, who recovered his own fumble before bursting up the middle.
The Wolf Pack, who scored on five of their six first-half possessions and eight of 10 in the game, made it 17-0 on a 33-yard run by Butler that capped a seven-play drive comprised entirely of runs.
UNLV entered with the No. 15 rushing offense in the country and UNR with the nation's worst run defense. But the roles were reversed as the Wolf Pack ran wild and held the lifeless Rebels to 182 yards on the ground (98 by Palandech) after allowing an average of 411 rushing yards and 17 rushing touchdowns in their previous four games.
"We know they've struggled against the run all year and they were hell-bent on stopping it," Sanchez said. "They were dropping down safeties into the box and our inability to throw the ball put us behind the eight-ball."
UNLV was hampered by countless missed tackles and couldn't get off the field on third down as UNR converted 4 of 7 in the first half — including a 14-yard touchdown catch by Butler on third-and-9 — and 8 of 13 in the game.
"There's a lot of things we struggled with. One of the most glaring ones was third down," Sanchez said.
The other glaring problem was the Rebels simply not showing up for their rivalry game against only the second Wolf Pack squad since 2005 that won't play in a bowl.
"I think our kids competed well early in the game but in that second half, you just didn't see a lot of it," Sanchez said. "They came out and played with a lot more energy than we did. It's uncharacteristic for us, but that's what happened."
Contact reporter Todd Dewey at tdewey@reviewjournal.com or 702-383-0354. Follow @tdewey33 on Twitter.
GAMEDAY COVERAGE FOR UNLV-UNR GAME