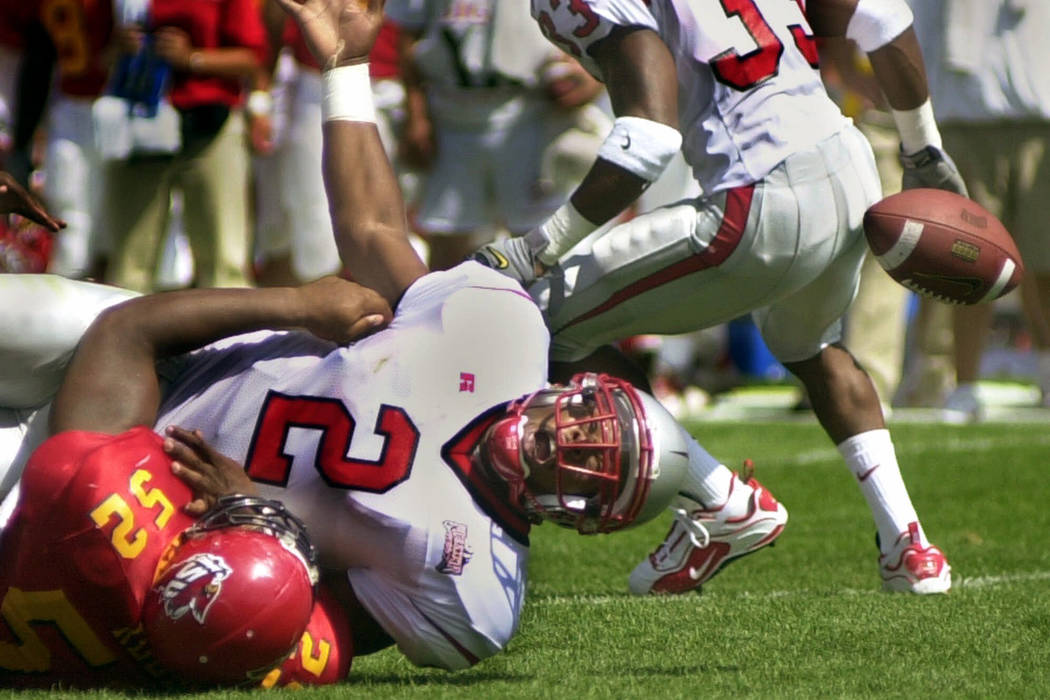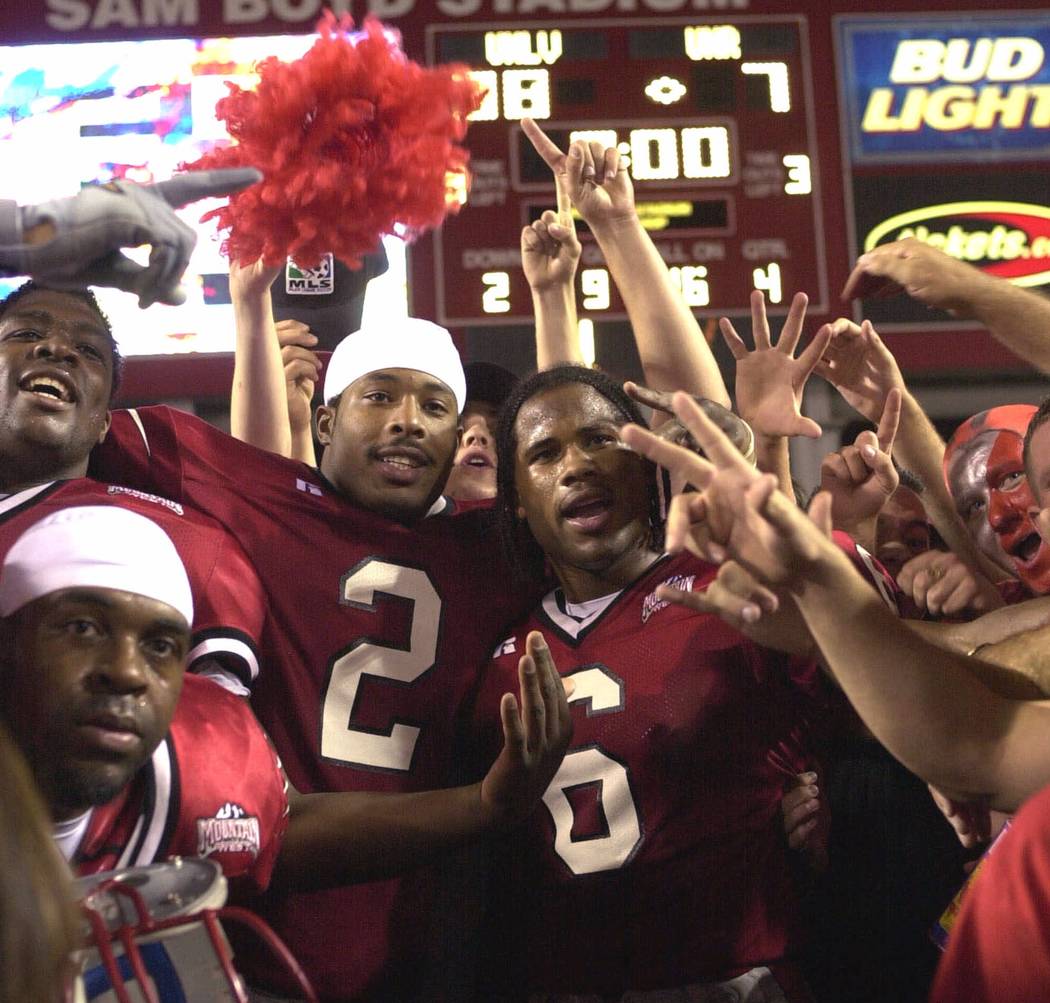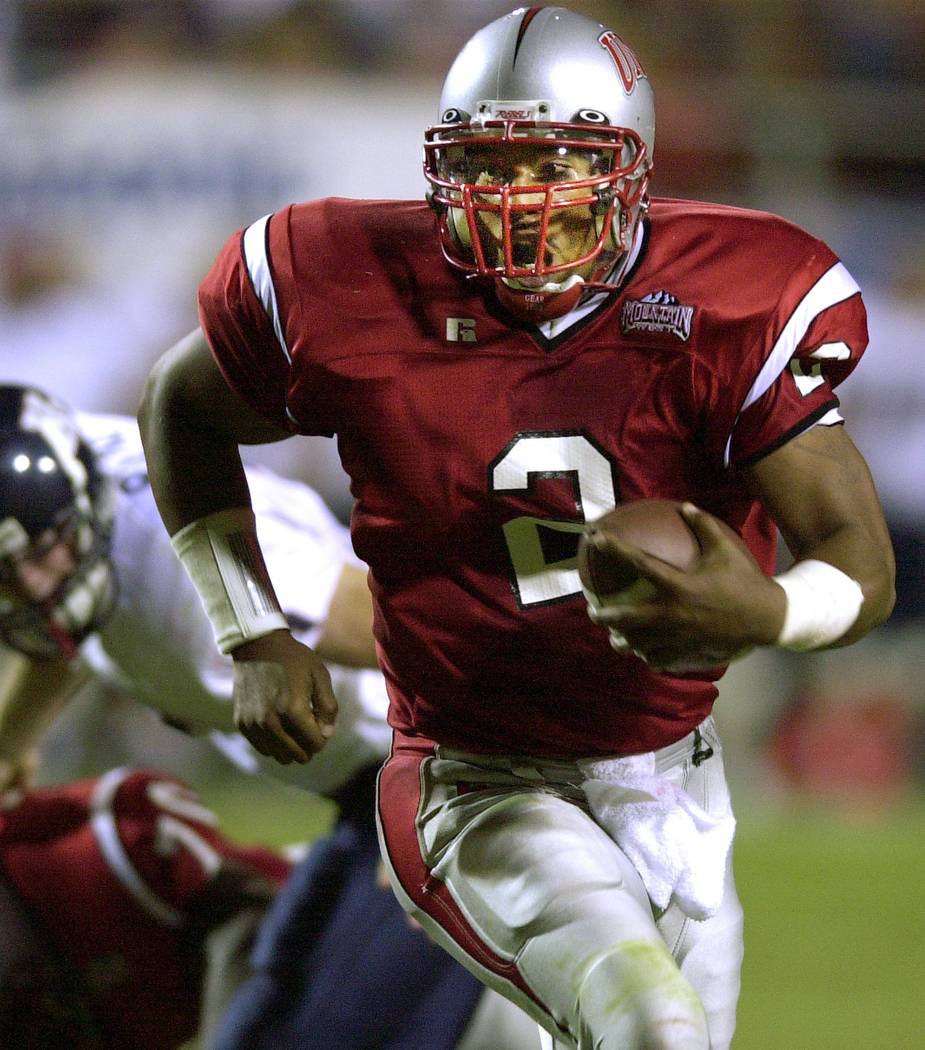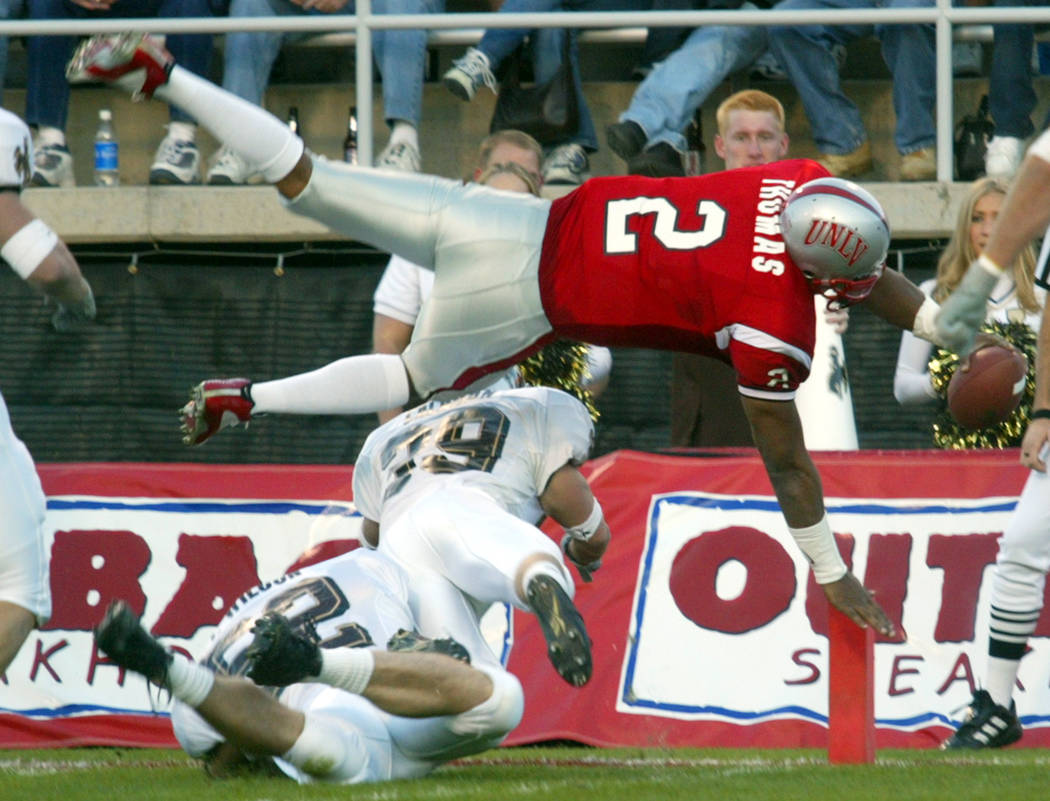 It's one of the most compelling questions in sports.
What if?
Those who follow sports at any level know how maddening that question can be. And Las Vegas has its share of "what if" moments.
This week, the Review-Journal is running a five-part look at those crucial events that shaped the city's sports landscape:
On Monday we took a look at the following question: what if UNLV guard Greg Anthony hadn't been called for a charge in the 1991 national semifinal against Duke?
Today we take a look at the question what if Rebels quarterback Jason Thomas never injured his shoulder?
In the following days, we'll look at a few other scenarios.
The Review-Journal played out all of those scenarios, and the local sports landscape would have been considerably different.
That shows how one play or one decision can have ramifications that lasts years. If the call had gone the other way on Anthony, for example, the Rebels probably would have won a second national championship in a row and continued momentum for more than just another season.
Now that's a painful what if.
What actually happened
Jason Thomas, who transferred from Southern California, led the Rebels on a magical late-season run in 2000 to qualify for the Las Vegas Bowl. It was UNLV's first postseason appearance in six years and two seasons removed from a winless record.
Then in the Las Vegas Bowl, Thomas completed 12 of 17 passes for 217 yards and three touchdowns as UNLV pulled away late to beat Arkansas 31-14.
Thomas was the symbol of the turnaround, throwing for 1,708 yards that season and rushing for 599, totaling 25 touchdowns. ESPN's Mel Kiper Jr. called Thomas, an athletic quarterback who stood 6 feet 4 inches and 230 pounds, the nation's top NFL prospect.
All looked up for Thomas and the Rebels, who finished 8-5. Sports Illustrated even listed the Rebels No. 25 in its college football preview for the 2001 season.
But Thomas underwent surgery on his throwing shoulder in the offseason, and he was clearly limited when he took the field in the 2001 opener in a rematch against the Razorbacks in Little Rock. He completed 4 of 16 passes with three interceptions, one returned for a touchdown.
Even so, the Rebels should have won. A botched punt snap set up Arkansas deep in UNLV territory, leading to the winning touchdown with 18 seconds left.
The loss shook the Rebels, and they finished 4-7. Thomas completed 42.8 percent of his passes, and his rushing yardage total dropped by 118.
UNLV didn't make another bowl until the 2013 season, when the Rebels appeared in the Heart of Dallas Bowl.
What could have happened
If Thomas hadn't injured his shoulder, the Rebels would have had little trouble beating the Razorbacks in back-to-back games to continue the momentum from the previous season.
It's not a stretch to think the Rebels would have won enough games to go back to a bowl, which would have helped College Hall of Fame coach John Robinson continue the strong recruiting that accounted for the turnaround.
So instead of going out with a 2-9 record in 2004, Robinson would have given his successor plenty to build upon rather than struggling through a series of two-victory seasons.
And instead of an annual rebuild, the Rebels probably would be in regular reload form.