What you need to know about UNLV's next opponent: Colorado State Rams
October 17, 2016 - 10:39 am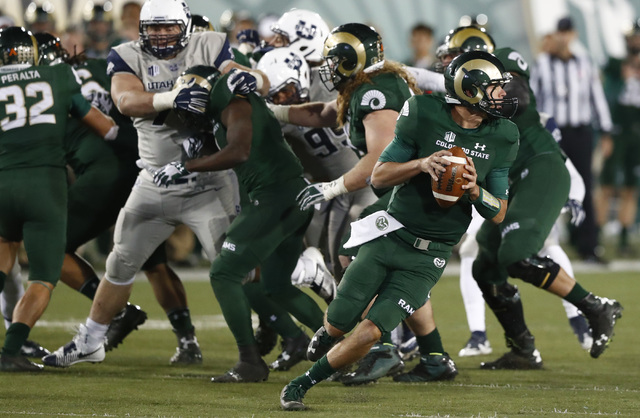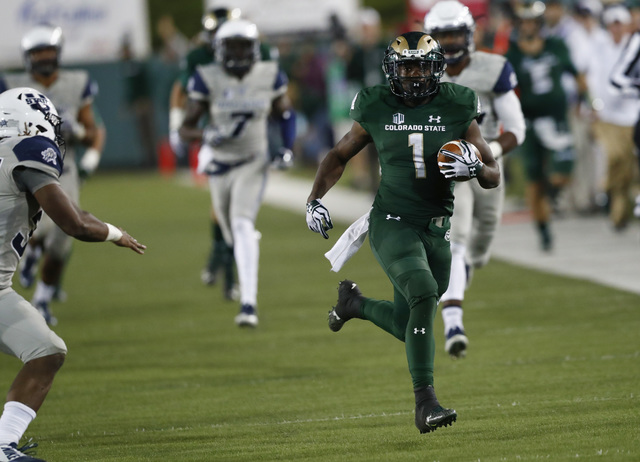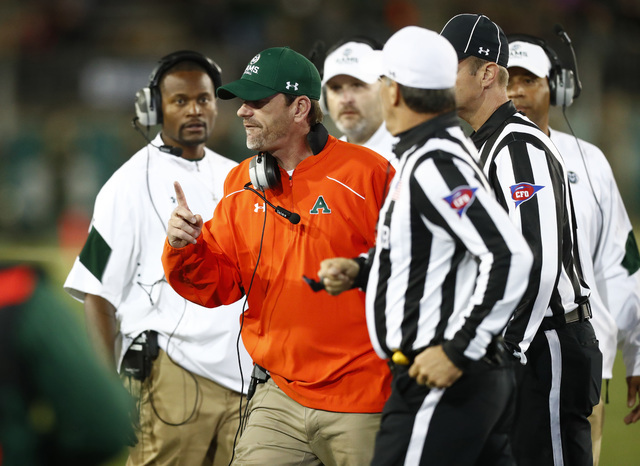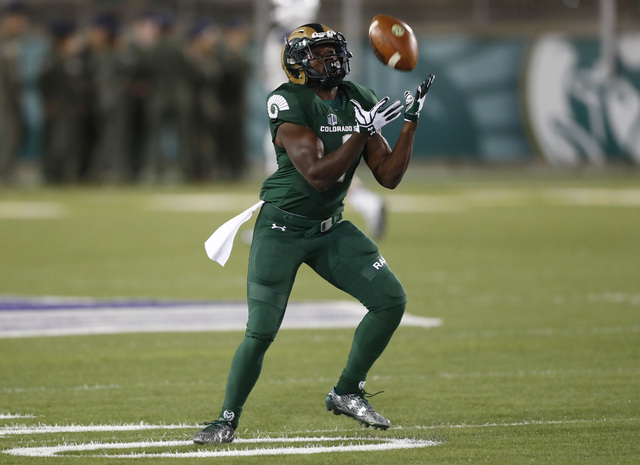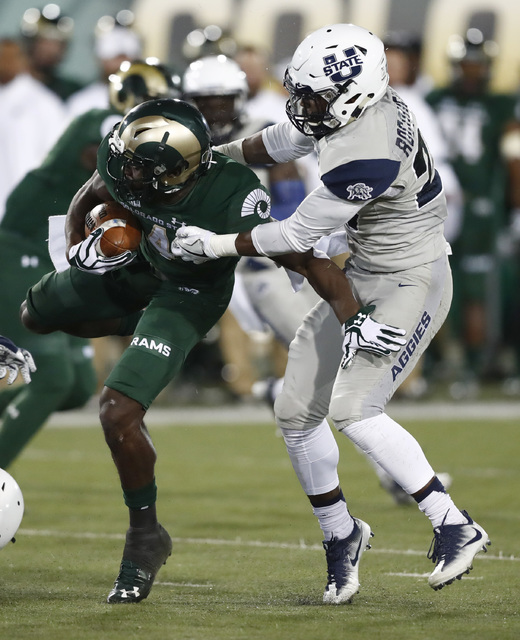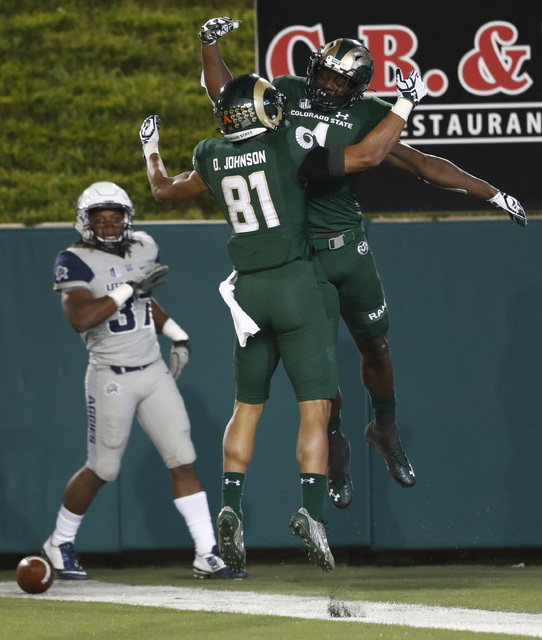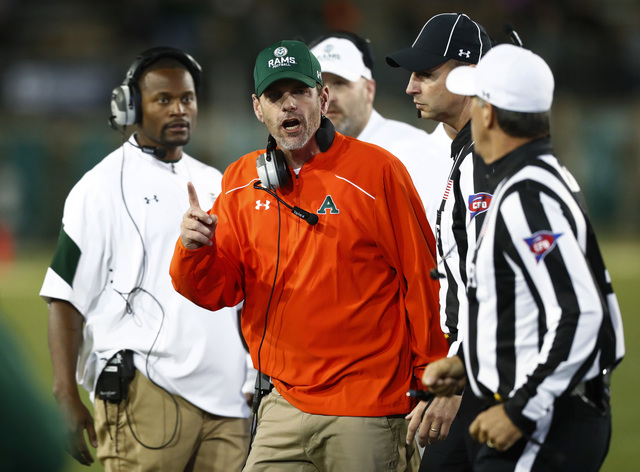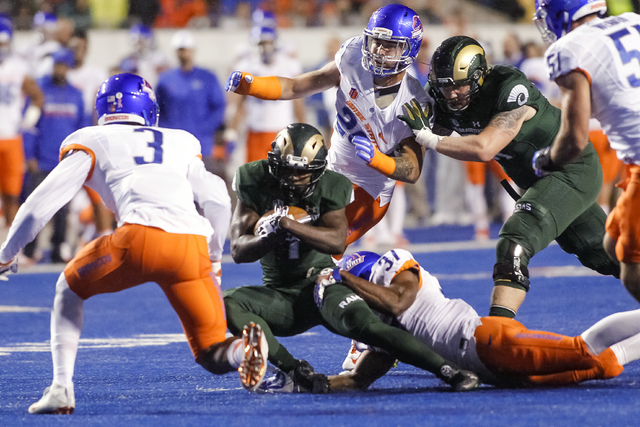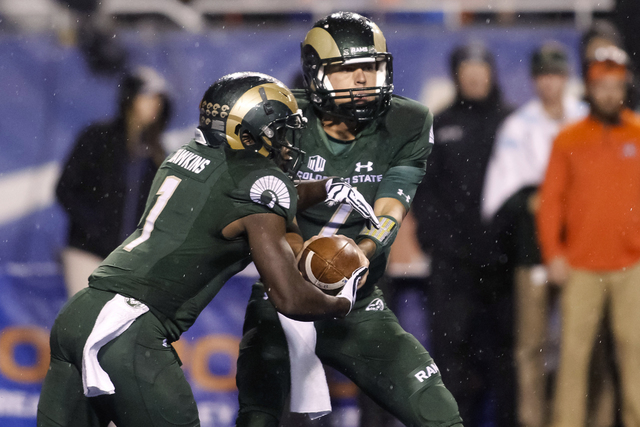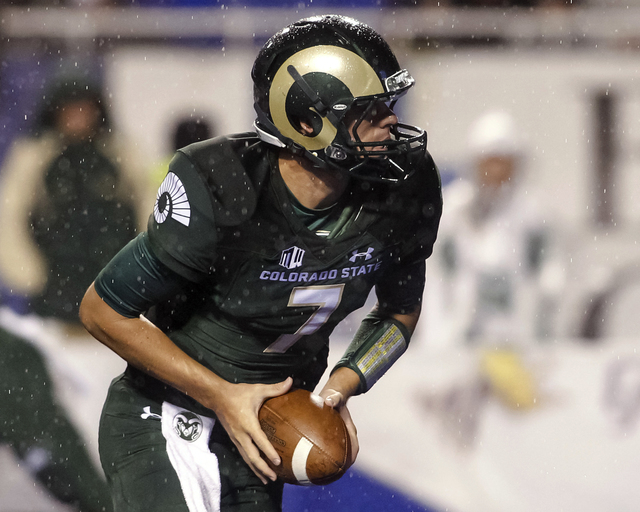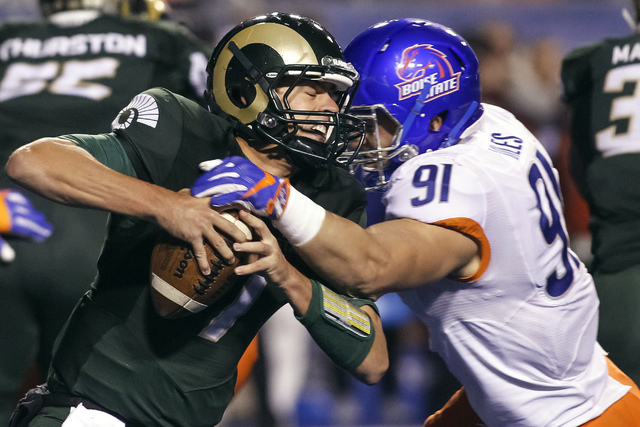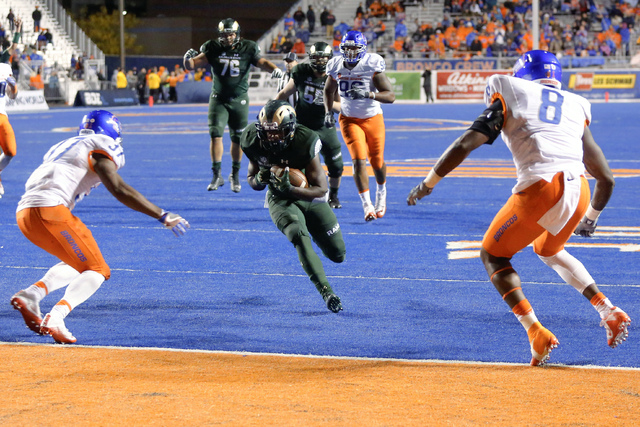 UNLV's football team (3-4, 2-1 Mountain West) will try to build off its wild 41-38 win over Hawaii when it hosts Colorado State at 2:30 p.m. Saturday at Sam Boyd Stadium. Here's everything you need to know about the Rams:
Who: Colorado State Rams
When: 2:30 p.m. Saturday
Where: Sam Boyd Stadium
TV/Radio: Root Sports (satellite only: DirecTV channel 683, DISH channel 5414 HD); KWWN (1100 AM, 100.9 FM)
Line: UNLV -1
Series: Colorado State leads 16-5-1
Last meeting: Colorado State 49, UNLV 35 (Nov. 14, 2015 at Fort Collins, Colorado)
2015 record: 7-6 (5-3 MW)
2016 record: 3-4 (1-2 MW). Wins over Texas-San Antonio (23-14), Northern Colorado (47-21), Utah State (31-24), losses to Colorado (44-7), Minnesota (31-24), Wyoming (38-17), Boise State (28-23).
Head coach: Mike Bobo (overall record: 10-10, second year; school record: 10-10, second year)
Returning starters: 6 offense, 4 defense
Three players to watch: QB Nick Stevens, RB Dalyn Dawkins, WR Michael Gallup
About the Rams:
— Have won three of last four meetings with Rebels and 15 of 18.
— Recovered two onside kicks in final six minutes and scored three unanswered touchdowns to cut 28-3 deficit to 28-23 with 3:35 left in 28-23 loss at No. 15 Boise State on Saturday night.
— Lost both road games this season, at Boise State and at Minnesota (31-24).
— True freshman quarterback Collin Hill was solid after supplanting Stevens as starter after the junior struggled in the Rams' season opener. But Hill suffered a season-ending knee injury (torn anterior cruciate ligament) Oct. 8 during Colorado State's 31-24 win over Utah State.
— Stevens broke Kelly Stouffer's 31-year-old school record for passing yards by a sophomore quarterback, with 2,679, and threw for 21 touchdowns. He's 27-for-59 for 266 yards, two touchdowns and two interceptions this season.
— Gallup leads team in receptions (29), receiving yards (479) and touchdown catches (four). He had four catches for 91 yards and a score against Boise State.
Visit our GameDay page for full coverage of the UNLV-Col State game.