UNLV is no longer the only game in town. That's the challenge.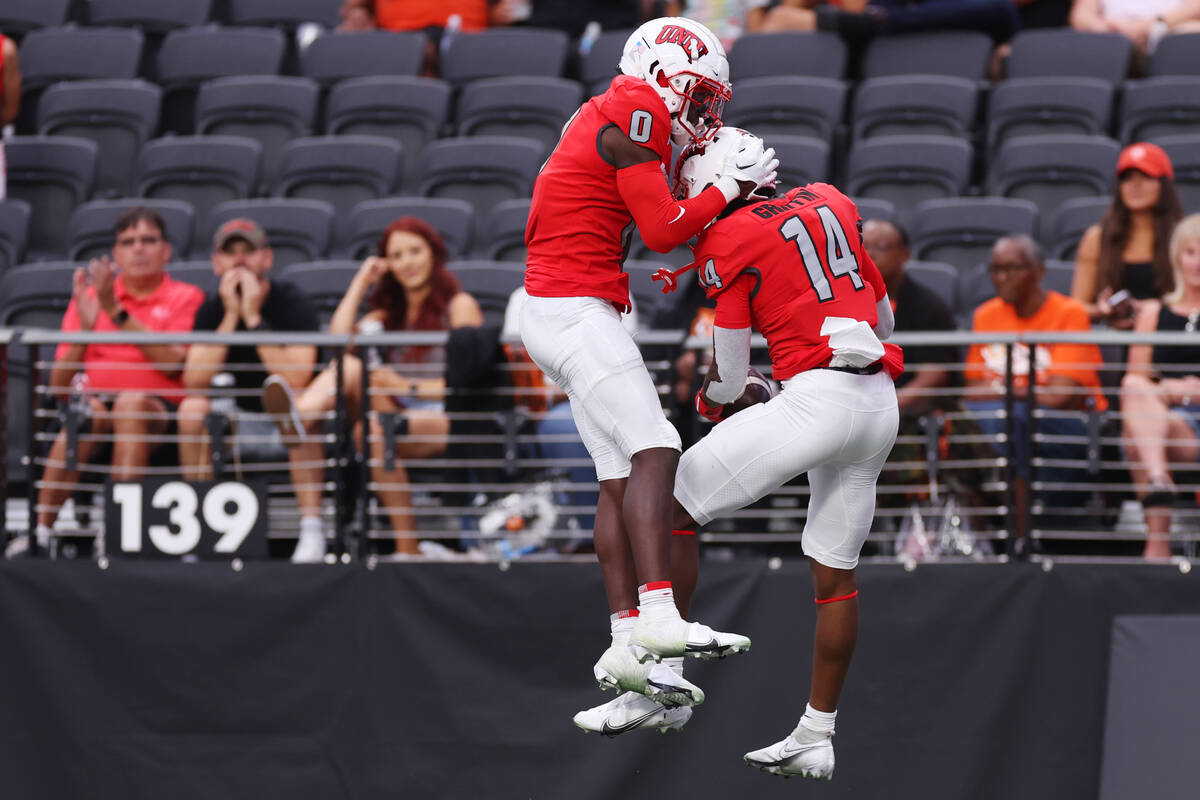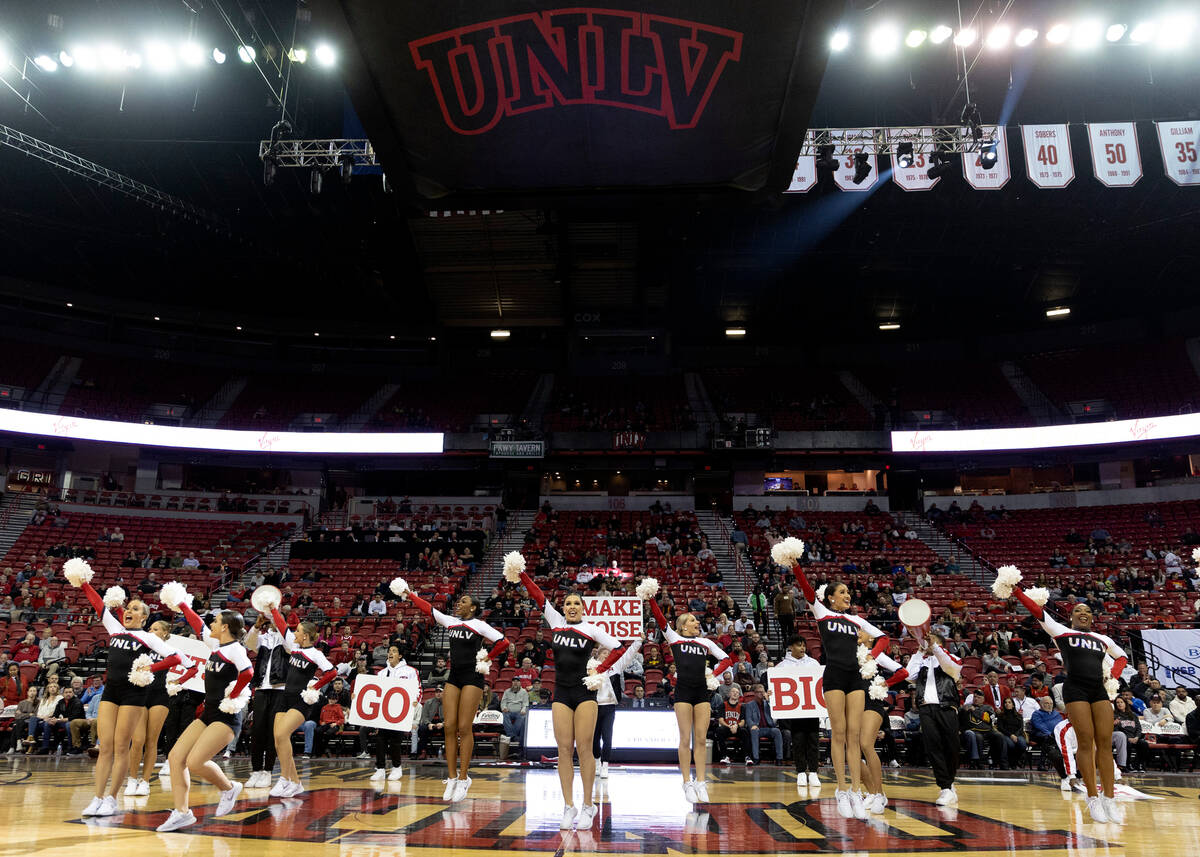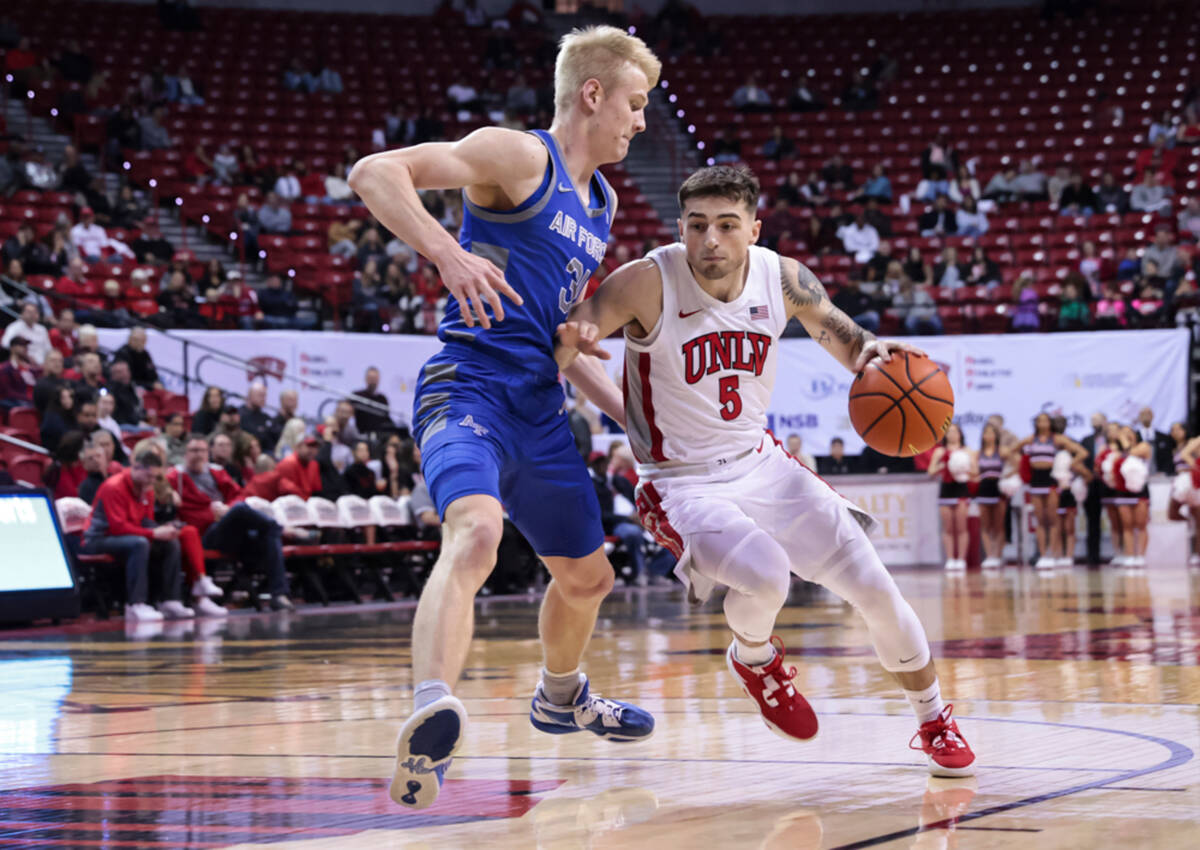 Gene Canal has worked at colleges all across the country. The UNLV senior associate athletics director for marketing and fan engagement has spent time in big and small markets.
He's not sure any of them compare to Las Vegas.
"The challenge coming here is being in a market where people have more choices if they want to enjoy sports," said Canal, who was hired from Texas Tech less than a year ago.
The Rebels' situation is complex and ever shifting. They're located in a market that is expanding at an unprecedented rate — including adding major pro sports teams in the Raiders and Golden Knights in recent years — creating steeper competition than ever for fans' attention.
Additionally, many of the tactics and marketing strategies that work in other places don't necessarily get the job done in the sports and entertainment capital of the world.
"UNLV is an incredibly unique school, not only in this market, but I would say in this industry," Canal said. "There's nothing else like UNLV. You can't take a conventional approach to marketing our programs. You have to be creative. You have to be innovative. You have to do different things while also not ignoring the simple things that do work."
Similar issues
UNLV doesn't have another college program in the exact same situation. Houston is close. One big difference, however, is that the Cougars are preparing for a move in July to a Power Five conference, going from the American Athletic Conference to the Big 12.
Houston's marketing staff members said they didn't expect their approach to attracting fans would change much with a move on the horizon, but admitted that the move had energized their fan base.
UNLV, a member of the Mountain West, has not been mentioned as a serious candidate to make a similar move.
Without a Power Five move to market, Canal said UNLV's focus has been to sell itself as Las Vegas' team.
"We feel like we offer a very unique product in this very vast sports landscape that has developed here in Las Vegas," Canal said. "We want to be a (program) this whole community can be proud of."
Canal's research has told him students are excited to live in Las Vegas, so the Rebels want to lean into those feelings. He also described Las Vegas as a "transient" city with a constant influx of new people, which means the Rebels have more opportunities to get new residents invested in the team compared to other cities.
He also said it's possible for fans to root for all the teams in the city.
"They're doing their thing, and we're doing ours," Canal said. "They're completely different products, although we're all in the same kind of sports market. We just offer something different, and that's what makes it special."
Making connections
UNLV is trying several methods to create connections with the local community. For example, the school offers free tickets to Clark County students for competitions involving its teams that compete in so-called Olympic sports such as soccer or volleyball.
UNLV also sends student-athletes to community partner events, trying to emphasize that these are Las Vegas residents who are representing the school.
Canal added that college athletes might appear more relatable to younger fans, which UNLV hopes will create a connection with local youth fans. The athletics department also tries to feature athlete personalities on social media or as part of game day presentation to help create a connection between the fans and the athletes.
Canal believes these connections can help grow the Rebels' fan base, no matter the results on the scoreboard.
"You can't control wins and losses for any team," Canal said. "But what you can control is what you provide in and around the game so people leave knowing they had a fun time, they were able to engage with our student athletes and our teams, and they were able to come away with a unique experience."
Winning vs. marketing
More success in the marquee sports of football and men's basketball would make Canal's job easier.
The Rebels' men's basketball and football teams each ranked sixth in home attendance in the Mountain West this past season.
But even that showing puts a better face on the attendance issue of the program's two major sports than it probably deserves. Their 5,349 fans per home game in men's basketball and 22,112 in football pale in comparison to the conference attendance leaders. San Diego State's basketball team averaged 12,261 fans. Fresno State's football team averaged 39,067.
Of course, team performance has a massive impact on attendance. UNLV went 19-13 in basketball, including a 7-11 record in conference play, and 5-7 in football, 3-5 in the Mountain West. The San Diego State men's basketball team was the runner-up for the NCAA championship. Fresno State was the conference football champion.
A bright spot for UNLV has been the success of Lindy La Rocque's women's basketball program. A 31-2 record this past season, second consecutive Mountain West regular-season and tournament titles and back-to-back trips to the NCAA Tournament have combined with an aggressive marketing strategy to increase average home attendance by 13 percent, from 882 fans during the 2019-20 season to 1,002 this past season
That La Rocque has enthusiastically embraced the promotional aspects of her job, making herself and players available for fans on the court after games, has helped to fuel that surge in interest.
Balance present and past
Like UNLV, Houston has a proud men's basketball tradition. The Cougars can boast the Phi Slamma Jamma teams that reached the Final Four in three consecutive seasons between 1982 and 1984.
However, the Cougars try to avoid doing events around Phi Slamma Jamma. Instead, they focus on marketing their current teams, which Lauren Sampson, Houston director of basketball operations and the daughter of coach Kelvin Sampson, said comes from a desire to "give roses to the kids who are here."
She added: "If we had focused on Phi Slamma Jamma — listen, again, if that had worked for current success, it would have already, because every marketing staff since the '80s had tried it. If that was something that works, it would have."
Unlike UNLV, years of recent success — Houston was ranked No. 1 in the nation for several weeks during the 2022-23 season — mean the Cougars already have a strong season ticket base. They sold out the Fertitta Center for all 18 home games last season.
However, the marketing department realized these season ticket holders weren't coming to every single game, leaving seats empty.
Tyler Muse, Houston director of fan engagement and marketing, and his staff spent last season focusing on scan rates, making sure people who bought tickets actually attended. They created several loyalty programs to encourage fans to attend with awards like autographed merchandise, special experiences and exclusive items.
Canal said UNLV has considered loyalty programs, but does not have anything in place.
Canal pointed to UNLV's ceremony to honor longtime public address announcer Dick Calvert as an example of the school's attempts to recognize its history. Former players were invited to the game and brought down to the court to honor Calvert's contributions.
"We've got a rich history at UNLV," Canal said. "We try to pay honor to that as much as we can."
UNLV also has other strategies to encourage fans to show up to games. The athletic department works with Learfield, a marketing agency that focuses on college athletics, to create local partnerships.
Canal named America First Credit Union and Raising Cane's as examples of some of the businesses that have enjoyed good relationships with UNLV, but said there are many more.
UNLV tries to include locally inspired features in its game day presentation. Canal said the university focuses on having halftime shows featuring local acts and bringing in local performers for the national anthem.
The Rebels also make regular outreach to students for feedback. Canal said they try to talk with a wide range of student organizations, including campus student leadership and the Rebellion student fan group.
Canal also said men's basketball coach Kevin Kruger has often invited different groups to either watch practice or has gone out to lunch with them to get their feedback.
Facilities matter
Where a team plays can impact attendance as well. Muse said Houston's Fertitta Center reduced its capacity in 2017 to 7,100 seats, following national trends around college basketball.
Muse said every arena is now trying to imitate the feeling and environment at Duke's Cameron Indoor Stadium, which seats about 9,000 fans. Houston's smaller arena also creates demand on the primary and secondary markets. Houston's football teams plays at TDECU Stadium, which seats 40,000.
By comparison, UNLV plays basketball at the Thomas & Mack Center, which has a basketball capacity of 18,776, and football at Allegiant Stadium, which seats 65,000.
Canal said having Allegiant Stadium off campus presents a challenge for UNLV. The school provides parking and bus service between the stadium and campus to help alleviate any transportation worries for students.
But so far, at least, he said the good outweighs the bad.
"In my opinion," Canal said, "it's by far the best football facility for any college team in this country."
Contact reporter Andy Yamashita at ayamashita@reviewjournal.com. Follow @ANYamashita on Twitter.