UNLV reinforces no-tolerance policy for sexual harassment, abuse
Updated October 14, 2018 - 4:19 pm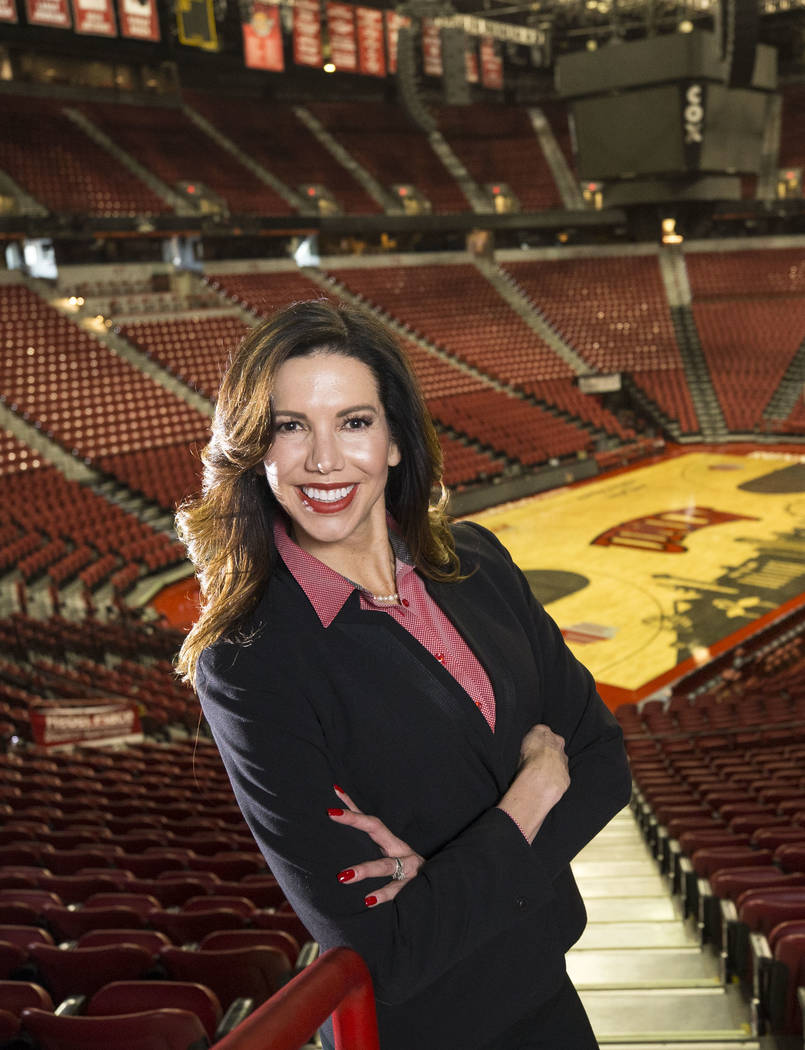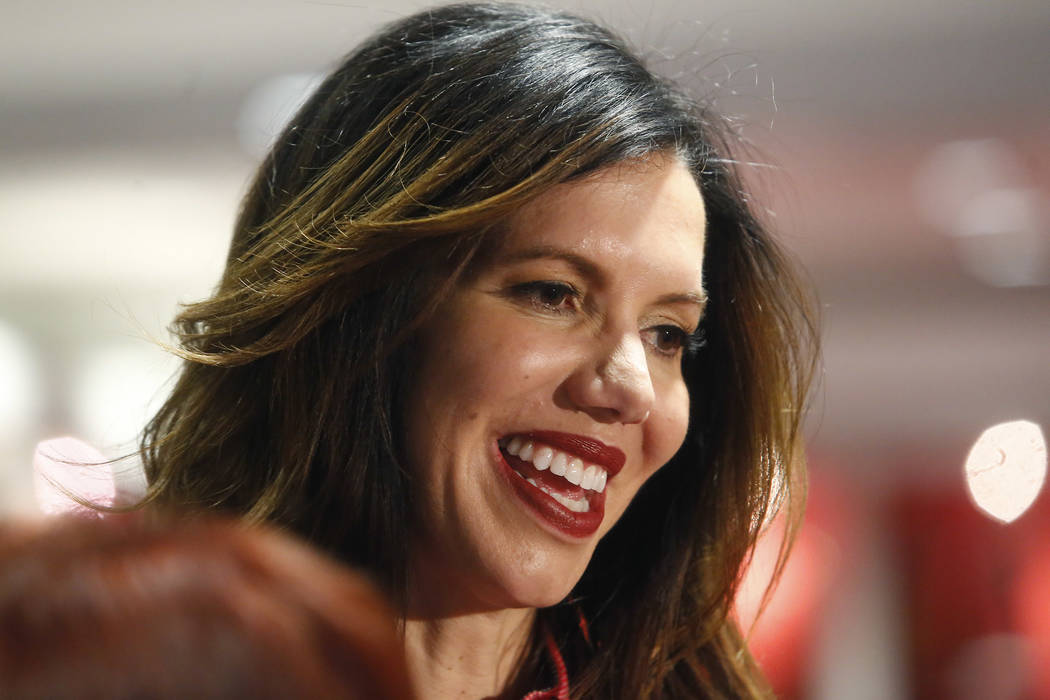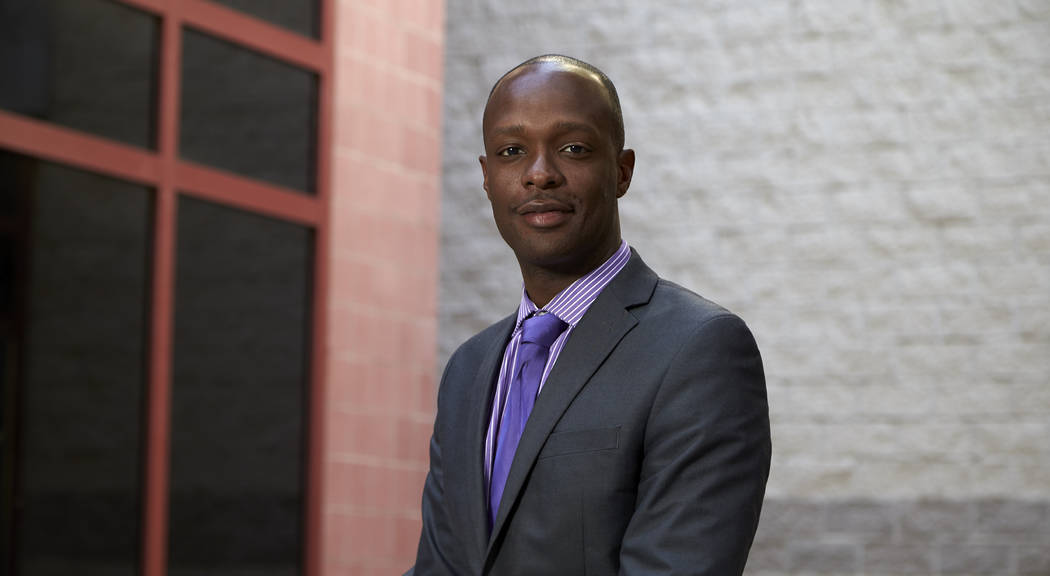 Eric Toliver was a stickler for rules. The compliance director for UNLV's athletic department monitored everything from what kinds of cars students drove to coaches' phone calls to recruits.
Few people at the university had more trust.
And through at least parts of his 26 years at UNLV, according to accusations by multiple women, Toliver was breaking the rules, too.
Sexual harassment allegations triggered an investigation by an outside law firm earlier this year. Toliver quit Feb. 9 and hasn't been heard from since.
Toliver's resignation was part of a wave of sexual misconduct scandals at college campuses, led by the criminal conviction of Larry Nassar for sexually abusing young athletes at Michigan State.
The U.S. Department of Education's website listed 44 Division I institutions with sexual harassment claims under investigation on Aug. 31, its most recent database.
Even universities, long at the forefront of advocacy for gender equality, have been affected by the #MeToo movement and increased awareness of sexual harassment.
Coordinating with athletics
Title IX is a federal law that prohibits discrimination on the basis of sex in education programs and athletics at schools that receive federal funding. Title IX also covers harassment and fairness.
Two deputy compliance directors work in UNLV's athletic department, and they are responsible for reporting Title IX complaints to the university's compliance office. Associate athletic director Michelle Edwards and student-athlete engagement specialist Sarah Wattenberg were hired last year.
Handling such complaints had fallen under Toliver's purview but isn't part of the job description for new compliance head Eric Nepomuceno, who was hired May 4. The position now reports to the athletic director and university president; Toliver reported only to the president.
Having compliance directors report to both offices is a "pretty common structure" nationally, UNLV athletic director Desiree Reed-Francois said.
Title IX complaints are handed over to university Executive Compliance Director Barrett Morris or one of his deputies, and they take the lead, Reed-Francois said.
The athletic department also has worked with the university's Title IX office and Jean Nidetch Women's Center, and four all-department training sessions, organized by Reed-Francois and including all 242 staff members, have been held since June 2017. UNLV also has had three similar meetings involving head coaches since August 2017.
Through the new One Team program, 20 meetings with athletes, organized by team and divided by gender, have been held since August 2017. All athletes must attend an NCAA compliance meeting, in which the Title IX deputy coordinators explain the federal law, to be cleared to even practice. Wattenberg follows up with individual team meetings to talk specifics.
"Importantly, we've also sought to create a culture where people know the protocol if they have an issue," Reed-Francois said. "We want our student-athletes and our coaches and our staff to feel empowered to come forward without fear of retaliation. We have 480 student-athletes and 242 staff members; we're going to have incidents. How we react to those incidents is how we're going to be defined."
Cristina Hernandez, director of the women's center, said her department has worked with the athletic department for many years on a program called "Take Back the Night." It's part of a national event that shines a light on sexual assault and victims of sexual violence.
She said the women's center also works with Wattenberg "looking at specific programming we can do with athletics, whether that be the Green Dot program (bystander intervention training) that we've done in the past with athletics" to other possible initiatives.
Setting the tone
Morris began his career as a civil rights investigator in Michigan and later transitioned to academic institutions. He arrived at UNLV in 2015 to head the newly created university compliance office and assist the school in handling allegations of sexual harassment, assault and possible Title IX violations.
UNLV has seven deputy compliance coordinators to ease the process for those who want to file complaints. The university also provides online training and has resources in place to create awareness and address potential issues such as sexual harassment and workplace discrimination.
"If (sexual harassment and/or sexual assault) is reported, we investigate it early," Morris said. "We not only investigate it, we make sure that people are provided with the proper resources so that they can move forward after being involved in such a traumatic incident."
There are six open investigations of Title IX complaints, which could cover a range of issues from sexual harassment to gender equity. UNLV spokesman Tony Allen said that while all complaints "are reviewed, not all result in a formal Title IX investigation."
Since Morris was hired, the number of reported incidents has increased by about 50 percent each of the past two years. Specific numbers of complaints weren't available.
UNLV officials had what they deemed was enough information to open formal investigations nine times in 2016, 10 in 2017 and eight this year.
Hernandez said she has seen a commitment by UNLV through various programs and the availability of resources in her 10 years at the women's center. She said that commitment only increased when Morris' position was created.
Moving on from Toliver
Toliver was well-established by the time Reed-Francois arrived June 1, 2017, as someone who knew all the answers regarding NCAA rules, or at least knew where to find them. The last time one of UNLV's teams was hit with substantial NCAA penalties was December 2000, when the men's basketball program was placed on four years of probation.
His alleged transgressions trace back about 25 years. Two women told the Review-Journal in February that they had consensual romantic relationships with him in the 1990s when they were UNLV students and Toliver was a supervisor. Vanessa Smith (maiden name Herman) and Heather Allison (maiden name Howard) worked under Toliver.
Smith said she complained to the university but was "completely dismissed." Allison said she remained quiet because she didn't think that she would be believed.
Though the relationships were consensual, UNLV's handbook prohibits romantic or sexual relationships between supervisors and those under their authority.
No known allegations were made against Toliver until earlier this year, which prompted the investigation that led to his resignation. UNLV officials would not provide details of the resignation or investigation.
Former UNLV athletic director Jim Livengood and others who have known Toliver for many years said they have been unable to reach him since his resignation and think he might have left town. The Review-Journal's efforts to reach Toliver for comment also were unsuccessful, and he has not made any public statements.
"We have the privilege and responsibility to educate young people, and it is imperative to create a productive learning environment where people can achieve their absolute best," Reed-Francois said. "In order to have this culture, we can't and won't tolerate sexual harassment or retaliation."
More Rebels: Follow all of our UNLV coverage online at reviewjournal.com/Rebels and @RJ_Sports on Twitter.
Contact Mark Anderson at manderson@reviewjournal.com. Follow @markanderson65 on Twitter.
UNLV programs to combat sexual harassment and assault
— UNLV and all Nevada System of Higher Education institutions launched online Title IX training in 2015 through LawRoom to educate students, faculty and staff about sexual harassment and workplace discrimination.
— CARE Advocates. The Jean Nidetch Women's Center's CARE Advocates provides training and survivor support on relationship and sexual violence. Training is available throughout campus. CARE Advocates staffs a 24-hour crisis hotline, 702-895-0602.
— Green Dot. A federal effort to increase campus safety and awareness through bystander intervention training. The Jean Nidetch Women's Center trains students to be more aware and help victims find resources they need.
— Girls on Guard. UNLV Police teach self-defense classes each semester to anyone interested and works with campus groups on increasing safety and combating domestic violence.
— Take Back the Night. UNLV has hosts events each October to raise awareness for and help prevent sexual, dating and gender violence.
— It's on Us. The UNLV student government endorsed this White House initiative to end sexual violence on college campuses. Then-Vice President Joe Biden and Lady Gaga visited UNLV in April 2017, one of three university sites for such events.