UNLV's Desiree Reed-Francois withdraws from UCLA AD search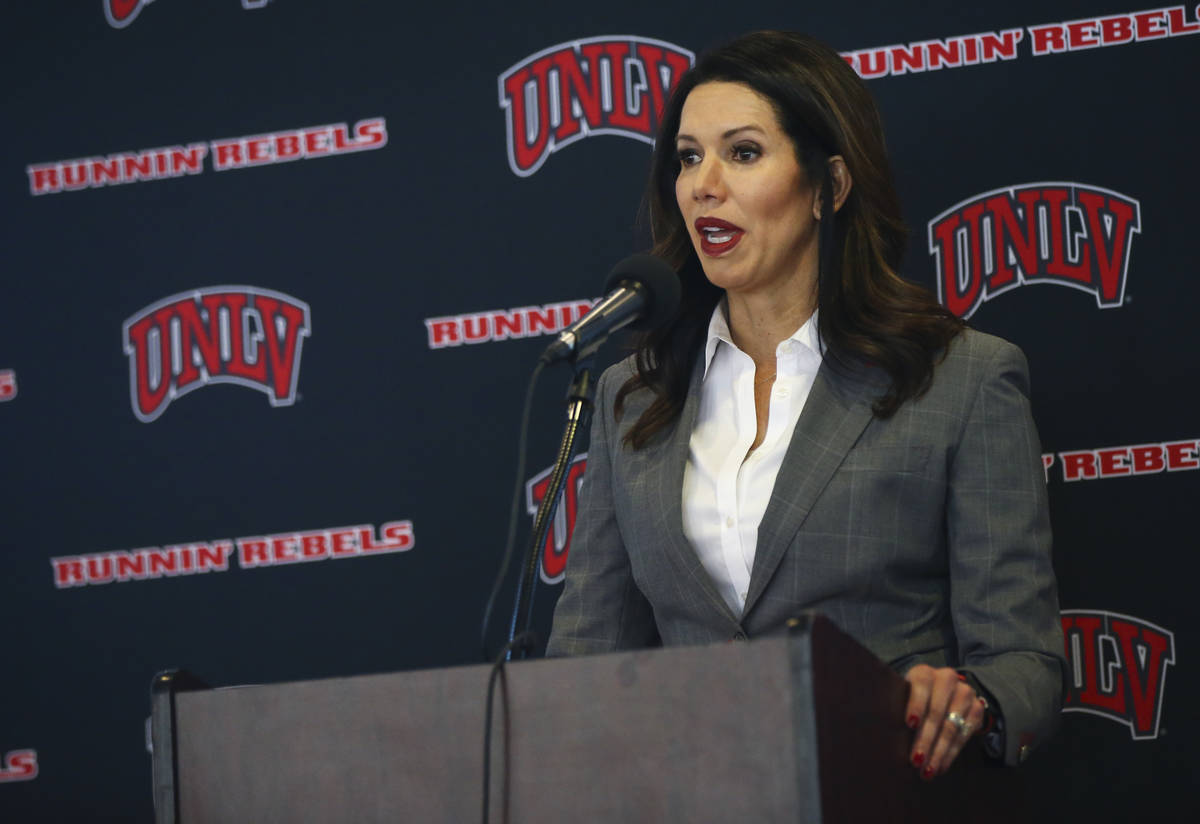 UNLV athletic director Desiree Reed-Francois withdrew her name Friday from UCLA's job search for the same position.
A UNLV athletic department spokesman said Reed-Francois would not comment on the situation, but wanted it known she was committed to elevating UNLV athletics.
When asked Tuesday about her potential interest in UCLA, Reed-Francois said, "My focus is on UNLV."
Reed-Francois, 48, and Boston College athletic director Martin Jarmond were the finalists for the UCLA job, according to multiple reports. But the Los Angeles Times reported that nothing was certain as to whom UCLA would hire.
Reed-Francois has been UNLV's athletic director for almost three years. She is a graduate of UCLA, where she competed on the club rowing team.
Her staying at UNLV provides the university with needed stability. Reed-Francois is the school's fourth athletic director since 2009, and the university has operated with an interim president in Marta Meana for almost two years.
Plus, the Rebels' two revenue-producing sports are under fairly new coaches. Reed-Francois hired T.J. Otzelberger for men's basketball in March 2019 and Marcus Arroyo for football in December.
Now at a time when the university and athletic department face financial uncertainty because of the coronavirus pandemic, UNLV won't have the distraction of an athletic director search.
Desiree Reed-Francois' withdrawal from UCLA AD consideration leaves Boston College's Martin Jarmond as the remaining finalist, though the Bruins could always circle back to others. Penn's M. Grace Calhoun had also been in consideration.

— Ben Bolch (@latbbolch) May 15, 2020
Contact reporter Mark Anderson at manderson@reviewjournal.com. Follow @markanderson65 on Twitter.