Vashti Cunningham wins high jump at USATF Outdoor Championships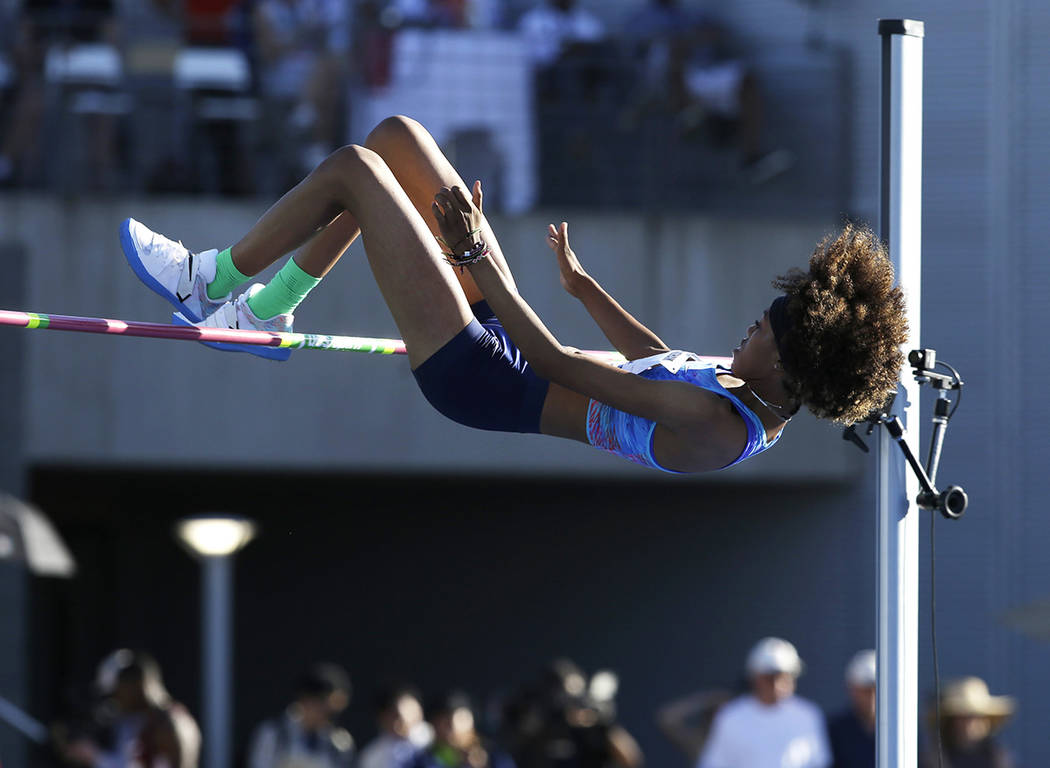 Bishop Gorman product Vashti Cunningham cleared 6 feet, 6 1/4 inches to place first in the high jump at the USATF Outdoor Championships in Sacramento, California.
Cunningham, 19, and the second- and third-place finishers qualified for August's IAAF World Championships in London.
Cunningham, daughter of former UNLV and NFL quarterback Randall Cunningham, matched her world junior record clearance established at the USA Indoor Championships in March 2016, en route to winning at the World Indoor Championships.
UNLV product Kaysee Pilgrim tied for seventh in Sacramento with a 5-foot, 10 3/4-inch clearance.