Vikings' Adrian Peterson to skip team activities this week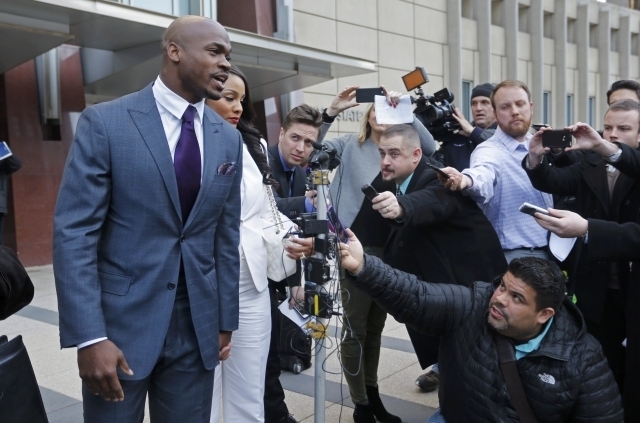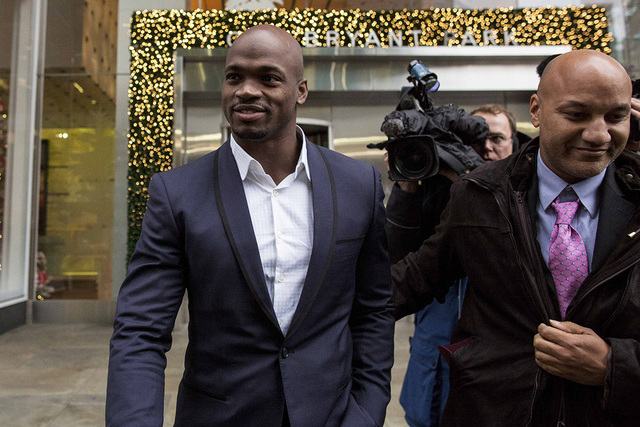 Minnesota Vikings running back Adrian Peterson plans to skip this week's organized team activities and possibly send a message that he still wants to be traded.
A source close to Peterson told Yahoo Sports on Sunday night that Peterson has not wavered privately about his wish to continue his career with another franchise.
Peterson reportedly has already made ownership and the Vikings' front office aware that he wanted a trade in face-to-face meetings this offseason.
Peterson, who missed 15 games last season because of a child-abuse incident, has been disgruntled because he does not believe the Vikings organization did enough to get him back on the field last year.
Coach Mike Zimmer and general manager Rick Spielman have said the team has no plans to deal Peterson, who has three years left on his contract.
The 30-year-old Peterson was reinstated by the NFL in April, returning to active status for the first time since September, when child-abuse charges involving his 4-year-old son led to seven months on the sideline.
Peterson has spent his entire career with the Vikings. Since being drafted out of Oklahoma in 2007, he has rushed for 10,190 yards and 86 touchdowns.
The St. Paul Pioneer Press first reported that Peterson won't be at the start of the three-day team workouts, which begin Tuesday, and will remain at his home in Texas.
Yahoo Sports reported Peterson intends to sit out all of the team's offseason workouts — an act that would cause him to forfeit a $250,000 workout bonus — and has not yet made a decision about sitting out the team's mandatory minicamp from June 16-18 or training camp in late July. The Vikings also have OTAs June 2-4 and June 8-11.
Peterson, who last year participated in OTAs and minicamps, has three years and $44.25 million left on his Vikings contract, including $12.75 million in 2015, but none of the money is guaranteed.
Pterson can be fined $12,155 for missing the first day of mandatory minicamp, $24,300 for missing the second day, and $36,465 for missing the third day — or up to $72,920.
RELATED:
Vikings' Adrian Peterson eager to return to field
Adrian Peterson's agent tells Vikings exec he'll never play for team again