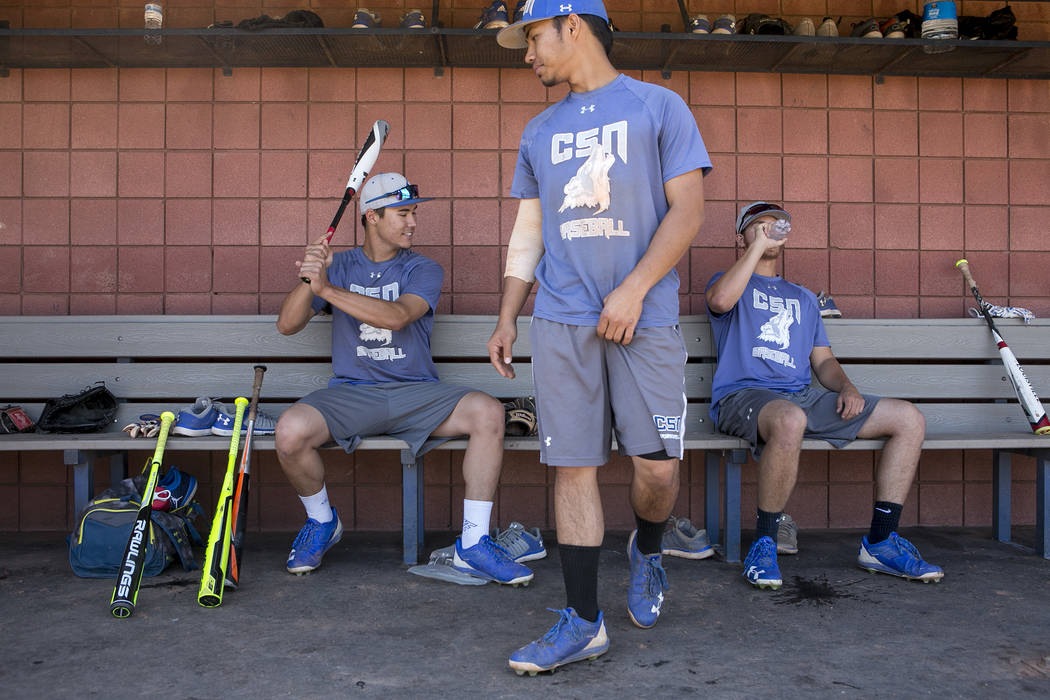 Romero Harris had a home run, two doubles and three RBIs to lead Wabash Valley past College of Southern Nevada 11-4 on the first day of the NJCAA World Series on Saturday in Grand Junction, Colorado.
David Rodriguez went 2-for-4 with a home run and two RBIs and Jarrod Watkins 2-for-4 with a double and two RBIs for the Warriors (49-13), based in Mount Carmel, Illinois, who had a 15-11 edge in hits.
Blake Wiggins, who went 3-for-4 with a home run and three RBIs, was the lone player for the Coyotes (45-17) with multiple hits.
CSN starter Ben Cutting, an Arbor View product, allowed seven runs on nine hits and two walks and struck out two in 3 2/3 innings.
The Coyotes next play at 9 a.m. Sunday against Wallace Community College (42-20) of Dothan, Alabama.