Warriors' Steph Curry, coach Steve Kerr fined $25K each for Game 6 outbursts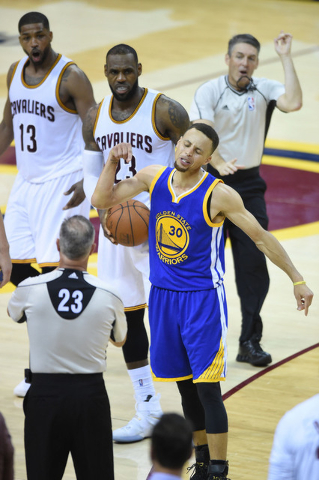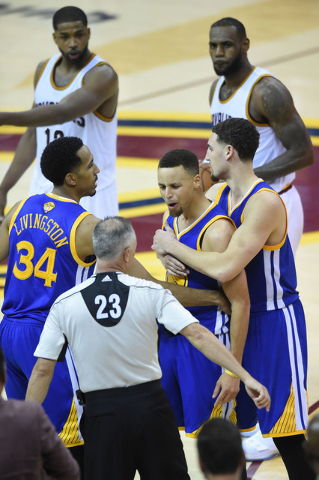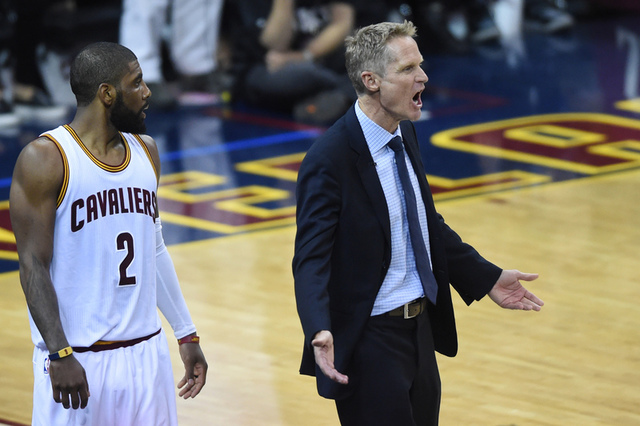 Golden State Warriors guard Stephen Curry and head coach Steve Kerr were each fined $25,000 for their outbursts Thursday night in the 115-101 loss to the Cleveland Cavaliers in Game 6 of the NBA Finals.
The fines were announced Friday by Kiki VanDeWeghe, the NBA's executive vice president of basketball operations.
Curry was fined for throwing his mouthpiece into the stands after picking up his sixth foul. The incident, which resulted in a technical foul and subsequent ejection for Curry, occurred with 4:22 remaining in the fourth quarter at Quicken Loans Arena.
Curry was upset about several fouls that were called against him throughout the game.
"It got the best of me," Curry said after the game. "The playoffs hasn't been easy, hasn't been a breeze. The work we've put in, the opportunity we've given ourselves … we've got to be excited. But we've got to figure it out so that we can take advantage of our homecourt."
Kerr was fined for his criticism of the officiating when asked by reporters during his postgame press conference about the calls against Curry
"He had every right to be upset," Kerry said of Curry. "He's the MVP of the league. He gets six fouls called on him, three of them were absolutely ridiculous. "He steals the ball from Kyrie (Irving) clean at one point. LeBron (James) flops on the last one. (Referee) Jason Phillips falls for that — for a flop. As the MVP of the league, we're talking about these touch fouls in the NBA Finals.
"Let me be clear: We did not lose because of the officiating. They totally outplayed us, and Cleveland deserved to win. But those three of the six fouls were incredibly inappropriate calls for anybody, much less the MVP of the league."
For two consecutive Finals games, LeBron James has saved the Cavs' season.
James scored 41 points for the second straight game to even the series and force a decisive Game 7 at Oracle Arena in Oakland, Calif., on Sunday night.
RELATED
Steph Curry's wife tweets NBA Finals game was 'rigged'
Cavs force Game 7 with 115-101 win over Warriors
Like Vegas Sports News on Facebook: