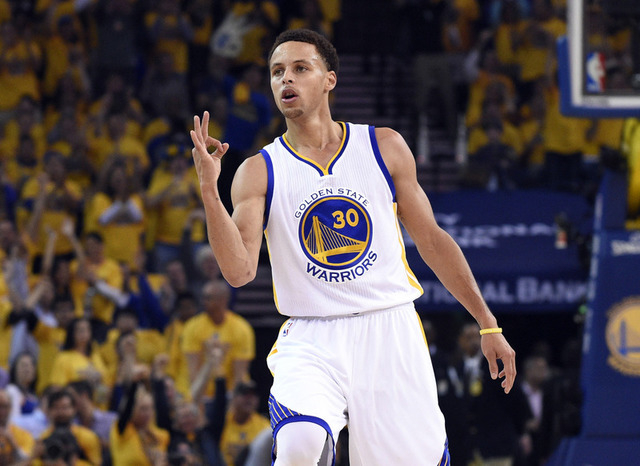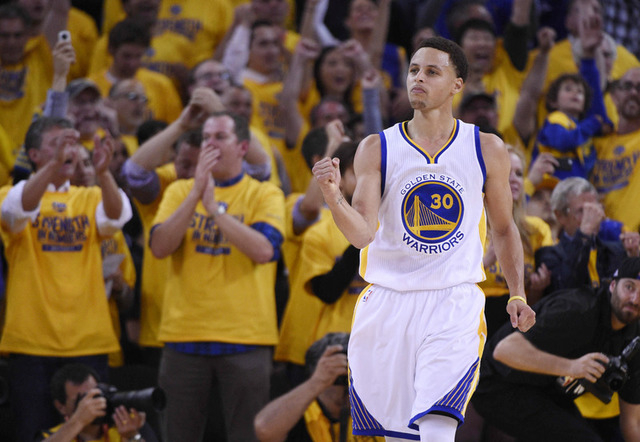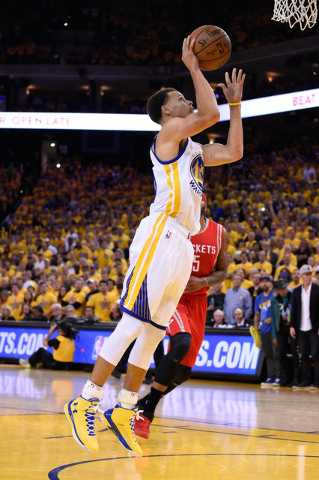 Golden State Warriors guard Stephen Curry was fined $5,000 on Wednesday for violating the NBA's anti-flopping rules during Game 1 of the Western Conference finals series against the Houston Rockets.
The incident occurred with 3:07 remaining in the fourth quarter of the Warriors' 110-106 victory over the Rockets on Tuesday night at Oracle Arena.
Curry, the league MVP this season, saved seven of his 34 points for a critical 11-point burst late in the game, allowing the Warriors to overcome a fourth-quarter flurry by Rockets guard James Harden.
Game 2 is scheduled for Thursday night in Oakland .