Watney favored to win Shriners Open at TPC Summerlin
September 28, 2011 - 5:47 pm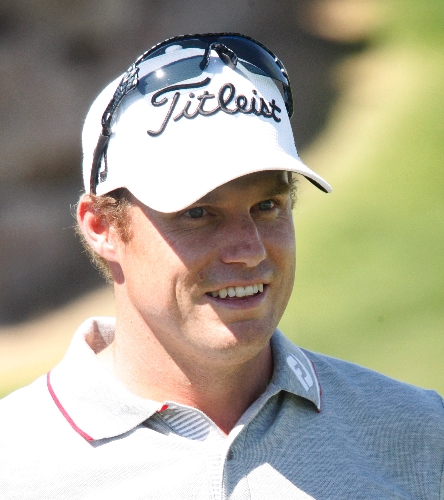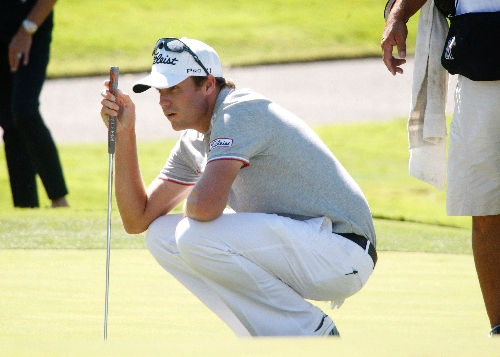 Nick Watney is enjoying his best year on the PGA Tour. For that, he has Butch Harmon to thank.
Harmon, the acclaimed swing coach, has worked with Watney for the past seven years. Before that, Harmon worked with Tiger Woods, laying the foundation for Woods to become the best golfer of his generation.
Watney, a 30-year-old Henderson resident, can largely attribute his success this season to an improved short game. He has made $4.8 million entering today's first round of the Justin Timberlake Shriners Hospitals for Children Open at TPC Summerlin.
At No. 9 in the FedEx Cup rankings, Watney is the highest-ranked player in the 132-player field and the 10-1 betting favorite at the Las Vegas Hilton Superbook.
"I hope it's a progression," he said. "I've been out here seven years now, and the more I play, the more I learn.
"For me, the big thing was being more consistent with everything I do on the course. I've worked on identifying my weaknesses and making them less weak. Overall, I'm pleased with the year."
After last season, Harmon said he noticed Watney's short game needed a boost.
"The main thing we worked on was his wedge play," Harmon said. "He wasn't as consistent from 125 yards in as he should have been. But he has worked hard at it, and it has helped turn him into one of the best players in the world."
Watney said: "Here (on the PGA Tour), it's who gets it done around the greens that has the most success. Butch pointed out some things, and we were able to get my short game better. It has been a big factor in my success this year."
For the first time in his seven years on the tour, Watney was a multiple winner. In March, he won the World Golf Championships' Cadillac Championship, and in July he captured the AT&T National. He started the year with five consecutive top-10 finishes, and in 21 starts he has missed the cut in only three events.
But two of those tournaments were majors — the U.S. Open and British Open. In the other majors, Watney finished 46th at the Masters and tied for 12th at the PGA Championship.
Harmon said he thinks Watney might have been trying too hard in the U.S. Open and British Open, and Watney agrees.
"You could look at it that way, I guess," Watney said. "I think sometimes when we can find that balance between not caring and caring too much, that's when I perform at my best. But it was a learning experience for me those two weeks, and I'll try and do better next year."
Watney's playing schedule also might have contributed to his success. He didn't start his season until the end of January and never played more than three consecutive weeks until the FedEx Cup playoffs.
By spacing out his schedule, Watney said he was able to stay relatively strong physically and fresh mentally.
"It's a long season," he said. "I think getting your rest is very important. So when we sat down to figure out the schedule, it was with that in mind, making sure I didn't overextend myself."
Harmon said: "It was in the plan. We talked about keeping his batteries fresh. By not playing more than three weeks in a row, he was able to take some time off, re-energize and come back strong."
But this week will be Watney's fifth straight on the course, and he's ready for a break. The Shriners Open will be his 22nd and final PGA Tour event of the year. He's playing for the United States in next month's President's Cup and wants to be fresh.
"I'm a little bit tired," Watney said after his pro-am round Wednesday. "If this tournament weren't here, I wouldn't be playing. But playing for your country is a big honor. I grew up watching it, and now that I'm going to be part of it, I want to make sure I'm ready to play."
■ NOTES — Dean Wilson withdrew because of a back injury, giving first alternate Cameron Percy a spot in the field. Jeff Quinney also was added after Michael Allen withdrew for unspecified reasons. … The team led by professional Charlie Wi won Wednesday's pro-am with a score of 17 under par. … Defending champ Jonathan Byrd almost had a case of deja vu during his practice round Tuesday. Playing the par-3 17th, where he made a hole-in-one in a playoff last year to win the title, Byrd put his tee shot within 18 inches of the hole. "I looked at my caddy and said, 'Not again,' " he said. "It must have went right over the cup."
Contact reporter Steve Carp at scarp@reviewjournal.com or 702-387-2913. Follow him on Twitter: @stevecarprj.
SHRINERS OPEN
WHEN: 7 a.m. Thursday, Friday; 8 a.m. Saturday, Sunday
WHERE: TPC Summerlin (par 71, 7,223 yards)
PURSE: $4.3 million ($774,000 to winner)
FORMAT: 72 holes, stroke play
FIELD: 132 (Jonathan Byrd defending champion)
TV/RADIO: The Golf Channel (Cox Cable 339/1339), 1-4 p.m. today-Sunday; Sirius XM Radio (Sirius 208, XM 93), 11 a.m-5 p.m. today-Sunday
TICKETS: $25 daily grounds pass; $35 The Hill (separate admission)
PARKING: Free at Suncoast (shuttle bus to course); $15 valet (at course)
WEBSITE:
jtshrinersopen.com