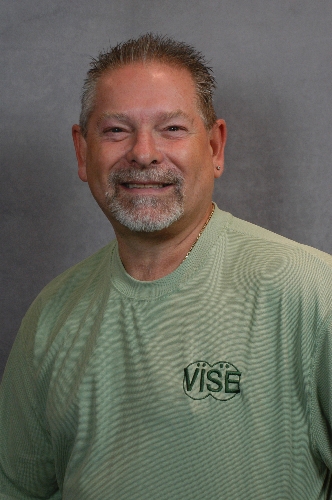 Winning his third PBA Senior U.S. Open title is not Wayne Webb's goal when the five-day event begins today at the Suncoast Bowling Center.
The PBA Hall of Famer and former Las Vegas pro shop operator just wants to make it to Friday's competition in what could be a 54-game marathon.
He's just happy to be in the field after enduring two surgeries on his left, sliding knee over the past seven months.
"I'll be there but I'm only about 70 percent," said Webb, who won the Open in 2008 and 2009, and earned last season's Senior Player of the Year honor despite the bum knee.
His biggest threats this week won't be reigning Open champion Mark Williams, PBA standout Walter Ray Williams Jr. or others in the field of about 240. His biggest challenge will be competing on knees that required cortisone injections last week.
"I'm practicing on a limited basis and still undergoing some therapy, so I'm hopeful I will see more improvement by the time the tournament starts," said Webb, who aggravated his left knee in last year's U.S. Open where he finished ninth. "It's just going to take a little more time to get where it needs to be."
Webb turned pro in 1975 and has won 20 PBA Tour and five Senior Tour titles. The 53-year-old estimates he has bowled a million games and "sooner or later that will catch up to you."
After the first surgery in September, he re-injured the knee during the PBA Tour's Tournament of Champions at Red Rock in January.
In March, more surgery was needed to remove a cyst from the same knee. The meniscus also was repaired.
"In my day I was considered a power player and put every single bit of muscle into every shot," he said.
He believes a contributing factor to his knee problems has been the advent of lane approaches made of synthetic material that became prevalent in the late 1980s.
"The synthetics tend normally to be stickier," he said, adding that puts more pressure on the sliding knee.
"In today's game where balls hook so much more you have to go to the line so much harder," said the California native now living in Columbus, Ohio, where he is part owner of Rainbow Lanes. He operated the Santa Fe pro shop in 2002 and 2003.
Rehabilitation and healing forced Webb to miss this season's first four tournaments.
The Senior U.S. Open, which offers free admission, is traditionally the toughest test of the year with 27 qualifying games and the top 24 bowlers moving on to compete in 24 games of match play before Friday afternoon's step-ladder, four-man finals.
Webb's biggest concern is Thursday when competition includes the last nine games of qualifying and the first eight of match-play.
"That might be where I get into trouble if I make it that far," he said.
Contact reporter Jeff Wolf at jwolf@reviewjournal.com or 702-383-0247.