Western's Madi Cherry gears up for Class 3A tennis tournament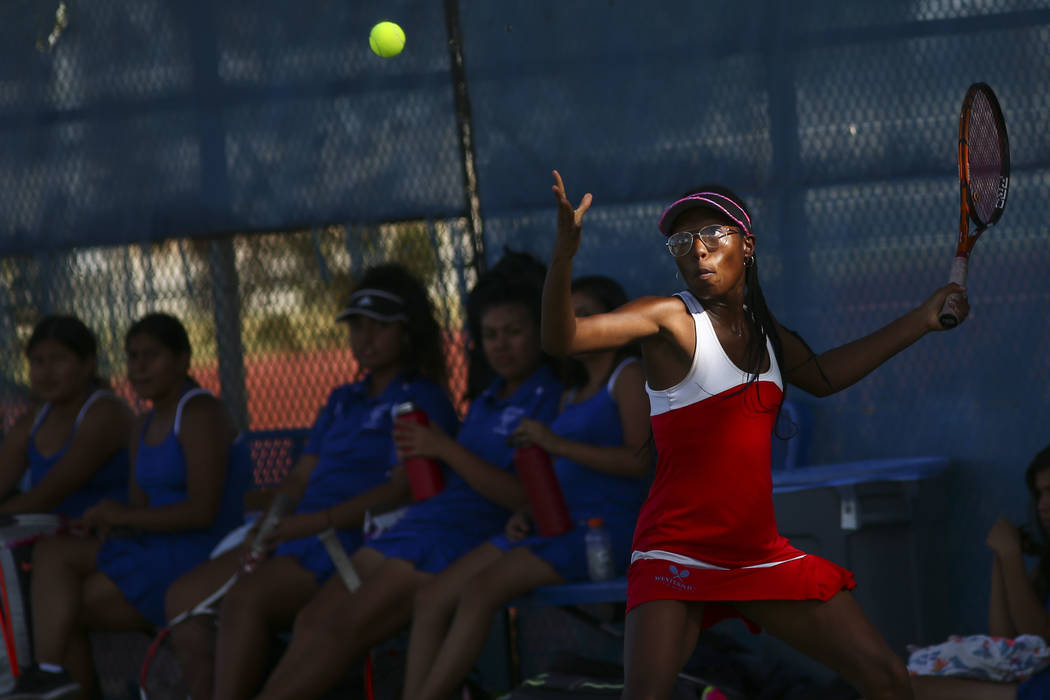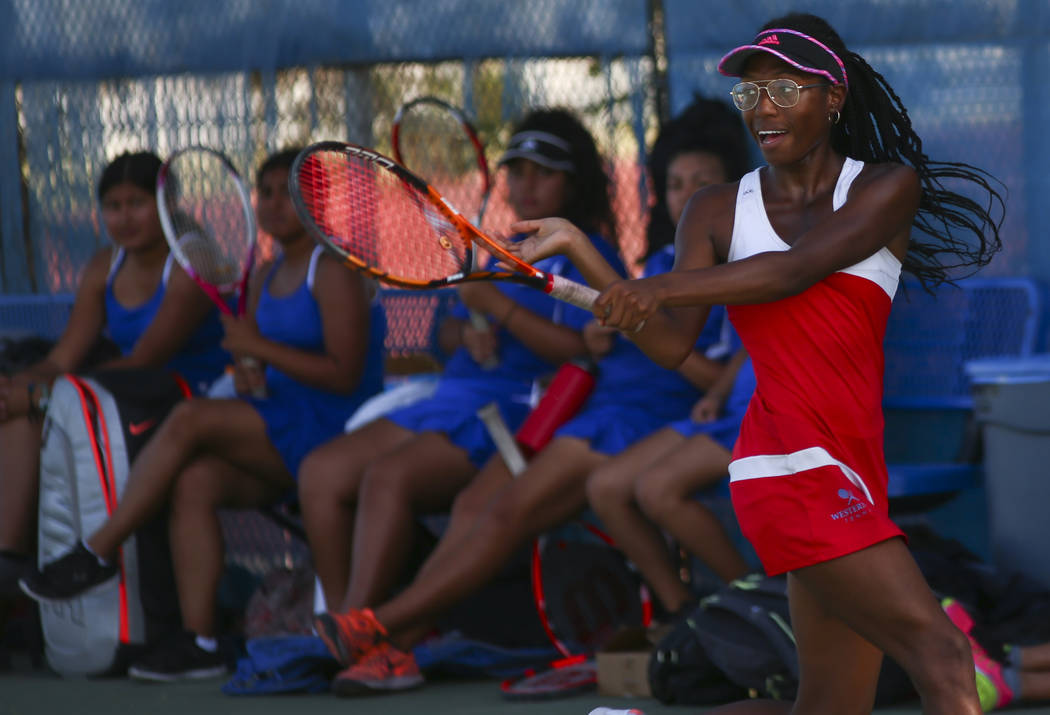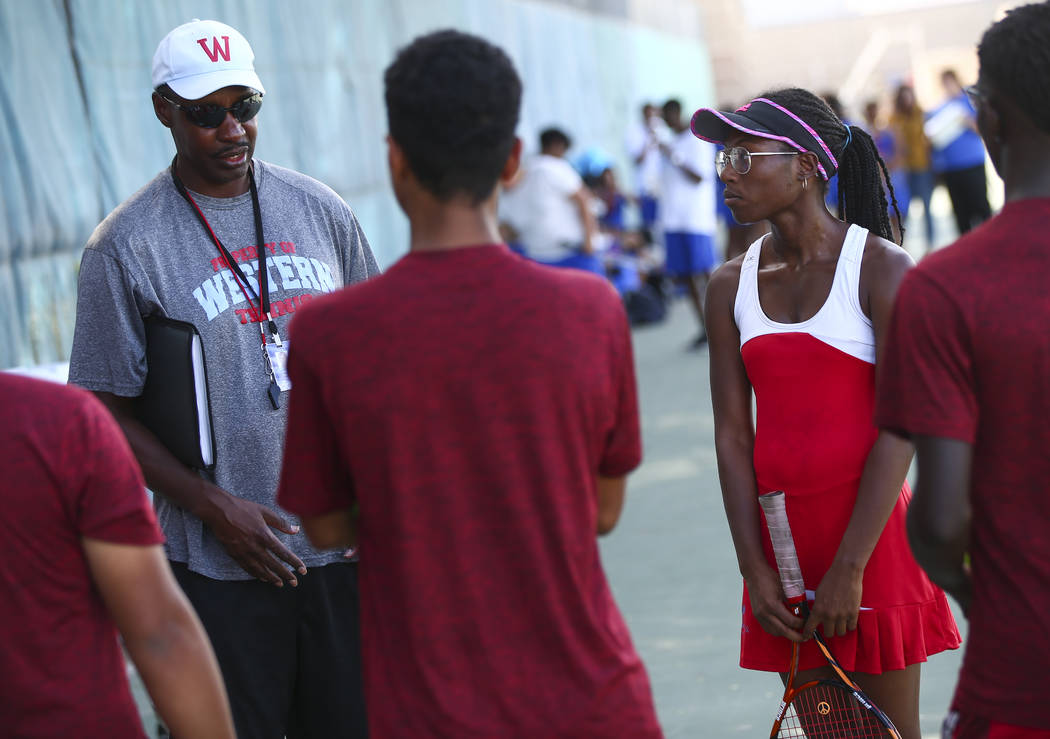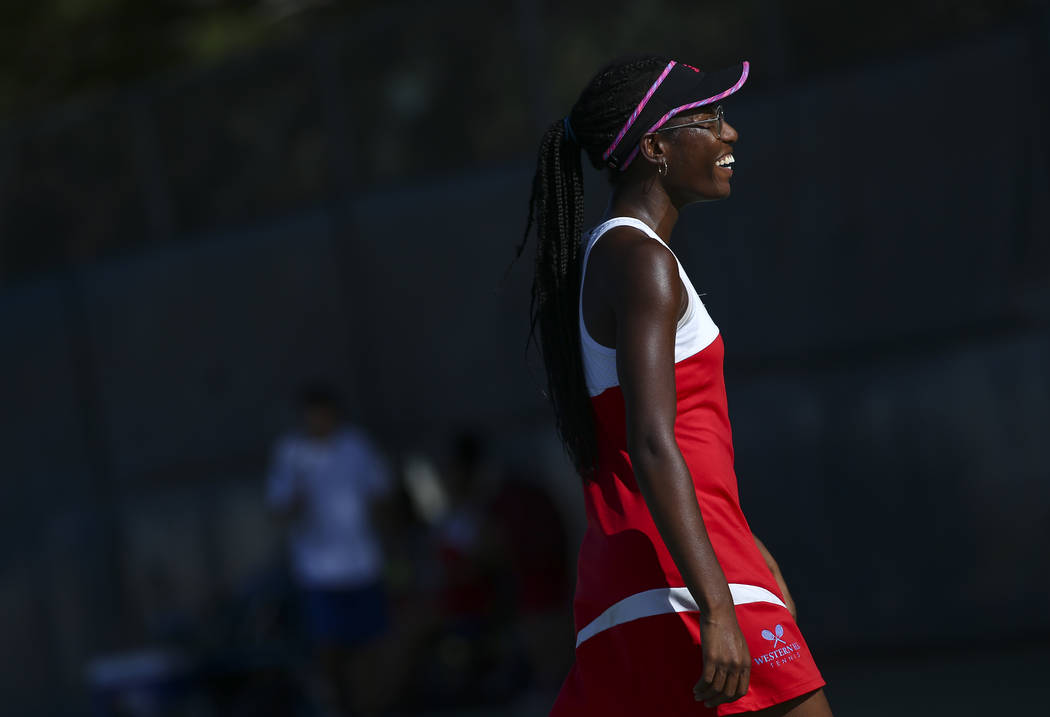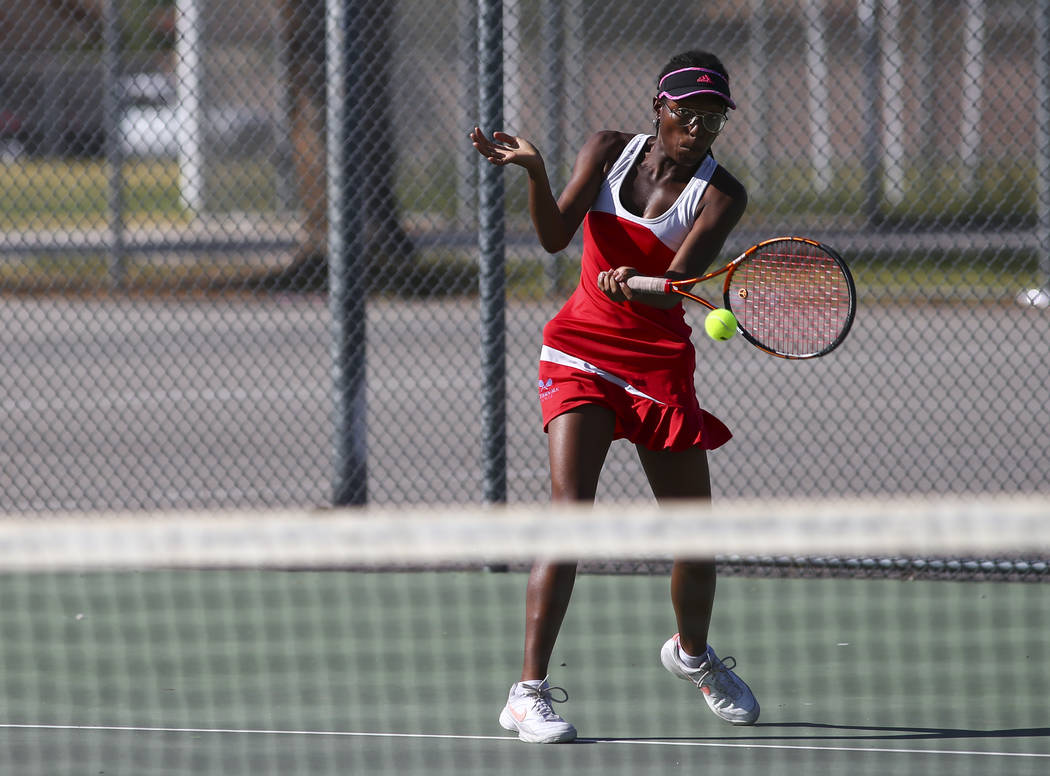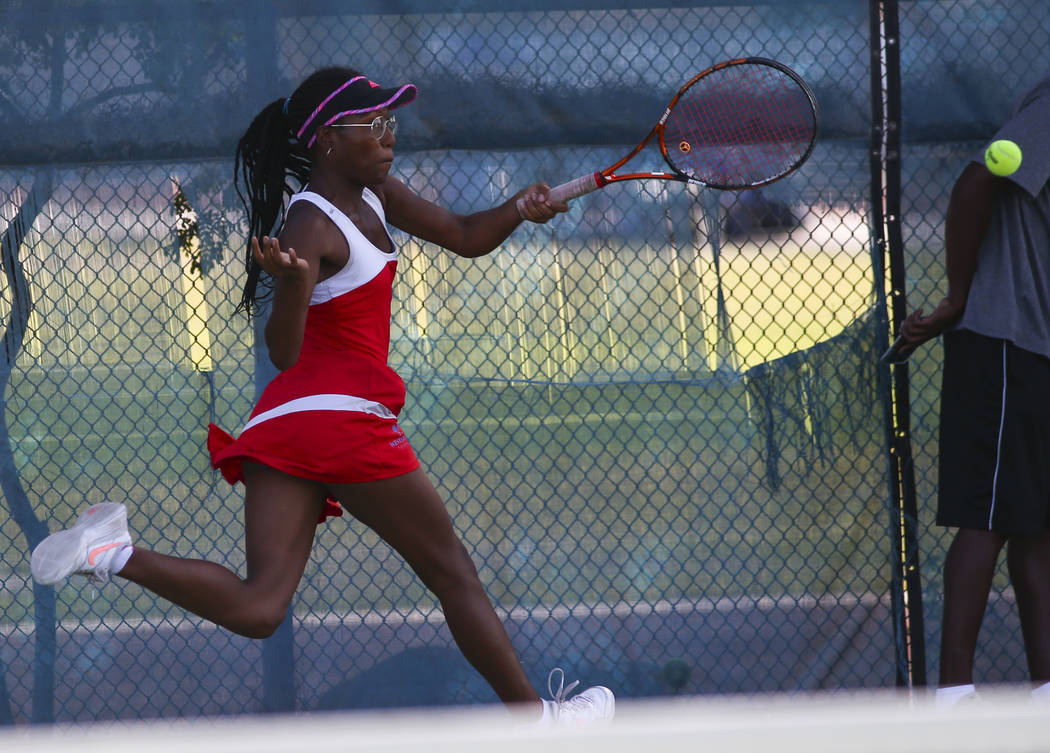 Madi Cherry doesn't remember how many sets she's won during the tennis season. She knows exactly how many she's lost, though.
One.
In six weeks.
Cherry plays for Western and has emerged as a top contender in the Class 3A Southern Region Tournament, which begins its team draw Monday throughout the Las Vegas Valley along with the Class 4A tournaments.
The Warriors do not have enough players to field a full team and forfeited their entire regular-season schedule as a result, playing only with the two players on their roster.
Cherry is beyond excited for the opportunity to play for something meaningful — and for the chance to make the state tournament.
"I'm trying to calm her down. I think she's that excited," Western coach Derek Thomas said. "She wants it so bad. She probably wants it more than I do for her. … I have to keep her calm and relaxed because you've got time to continue to get better."
Cherry loves all kinds of sports. But she started playing tennis at 5 years old, and like other top local players, enrolled as a seventh grader at Odyssey Charter Schools, which features online curriculum that allows for more rigorous training.
She intensified her focus, gearing her workouts specifically toward tennis, and improved rapidly as she approached her high school years.
"I never have to tell her to go practice. I never have to tell her to get up and shadow swing," her mother, Lynne, said. "I don't have to tell her to do much. She's pretty self motivated."
Cherry played for Bonanza last year and did not qualify for the Class 4A state tournament. But an intense practice schedule and additional preparation have turned her into one of the best players in Class 3A.
"My goal was just to be more consistent in every aspect of tennis," she said.
Goal fulfilled.
Cherry has a powerful first serve and is especially formidable near the net, where she prefers to play during rallies. Her lone loss this season was to Lindsey Hofflander of The Meadows.
She can redeem herself next week.
"This season has been wonderful," Lynne Cherry said. "She loves getting out there. It doesn't matter how good the players are. She loves getting out there with them. She loves the camaraderie."
More preps: Follow all of our Nevada Preps coverage online at nevadapreps.com and @NevadaPreps on Twitter.
Contact reporter Sam Gordon at sgordon@reviewjournal.com. Follow @BySamGordon on Twitter.