What's wandering the halls at Sochi?
February 20, 2014 - 12:05 pm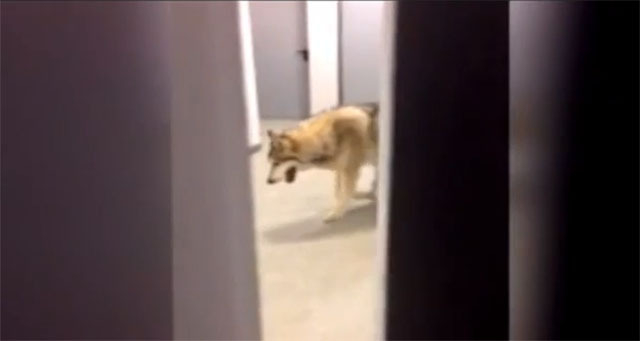 UPDATE: Just like many of the other things that have been passed off as so-called "Sochi Problems," this one turned out to not be as it appeared.
Hansen posted the video to her YouTube page as part of a bit with late-night talk show host and Las Vegas native Jimmy Kimmel.
So, don't fear. The hallways of the Olympic Village are safe.
Or at least free of wolves.
There were all sorts of fears leading up to the Olympics in Sochi, Russia, about how the city was not prepared for such a high-profile event.
Everything from the venues to the hotels to the infrastructure seemed to be behind schedule and there was mass panic in the media.
Then, people started arriving and there were plenty of fun tales about half-toilets, doors that locked from the outside and hotels with no lobbies.
Some were real, some were made up and quickly spread online.
It even reached a point where it seemed the popular Twitter hashtag #sochiproblems had been completely blown out of proportion.
Then popular American luger Kate Hansen, she of the famous dancing warmup, posted a video of something wandering the hallways of her hotel.
Watch it for yourself below. Then, make sure you're not behind it line for the free breakfast.