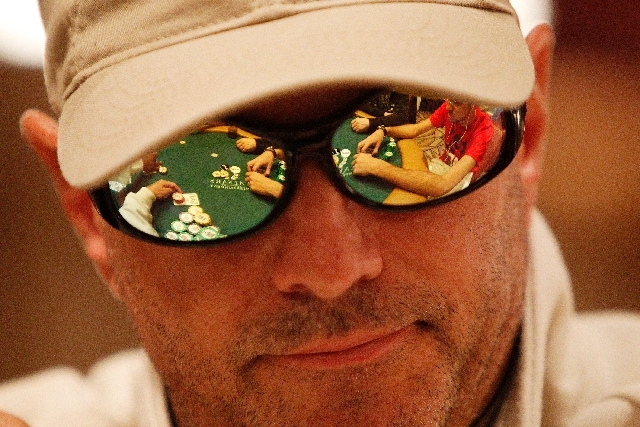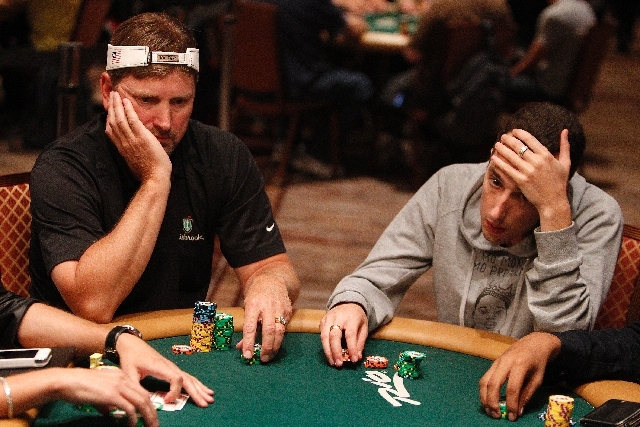 Larry Wells called his wife back in the small town of Anahuac, Texas, on Tuesday and had some good news.
Erik Seidel, an eight-time World Series of Poker bracelet winner, was seated to his left for Day 2A/2B of the $10,000 buy-in No-limit Texas Hold 'em World Championship at the Rio Convention Center. Across the table was actor Ray Romano.
"I told my wife I'm going to get some air time on television, I believe," Wells said.
Wells is a veteran recreational poker player, but part of the beauty of the Main Event is that it gives amateurs such as him the chance to go heads-up with a renowned player such as Seidel or a celebrity such as Romano.
"I was pretty nervous having Mr. Seidel at the table," said Wells, who also played in the 2006 Main Event. "It was a learning experience for me, watching how Erik played. He wasn't really aggressive, wasn't three-betting like some of the younger, aggressive players. He was solid-aggressive."
The high-profile table was followed by a camera crew for nearly three hours Tuesday afternoon, and Romano kept the mood as light as possible. Seidel tweeted that he was Romano's "official-unofficial Twitter account" for the day and periodically took to the social media site to share a few of Romano's best lines.
"To waiter 'I'm giving you a big tip, because the cameras are on. If they edit this out I want it returned,'" Seidel tweeted.
Wells, who earned his seat in the Main Event by winning a $300 mega satellite, was involved in a big hand with Romano prior to the the table breaking shortly before the dinner break. Wells went all-in after the turn for his remaining 43,000 chips, and Romano spent a few minutes deciding what to do before quietly folding.
"It was a really exciting experience for me," Wells said. "I never would have paid $10,000 to enter this tournament. It was worth it."
Wells wasn't alone. Horacio Chives sat to the right of Doyle Brunson after the legendary poker pro moved into the Brasilia Room. It was the second time during this Main Event that Chives has been at Brunson's table, an unexpected treat for the 27-year-old from Paraguay.
"I respect him a lot," Chives said. "He's playing well. It's amazing at his age."
Brunson, 79, doubled up earlier in the day with pocket aces, and his sizable chip stack attracted plenty of attention in the Pavilion Room before he was moved during the day's third level. Brunson posed for pictures with competitors and the dealer at his new table as the dinner break was about to begin.
"It's always cool to sit down with someone like that," said 27-year-old Canadian Evan Jarvis, who has one cash at this year's WSOP. "For players who don't play a lot, it's a real treat."
The Main Event continues at noon today as the 2,306 players who survived Day 1C will be in action. Respected online player Mark Kroon of Madison, Wis., will open as the top stack with 246,900 chips.
Contact reporter David Schoen at dschoen@reviewjournal.com or 702-387-5203. Follow him on Twitter: @DavidSchoenLVRJ.