Ace fires away for charity, but Team Wilson loses All-Star Game
Updated July 15, 2023 - 10:05 pm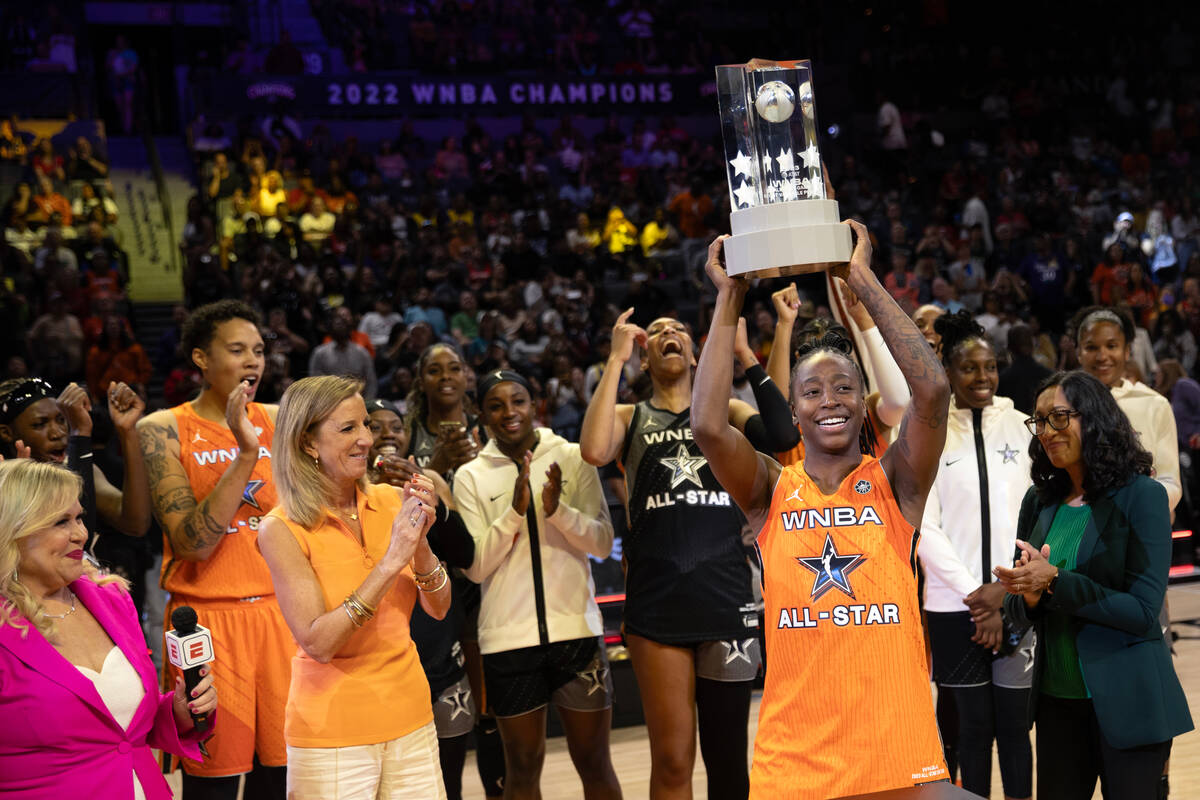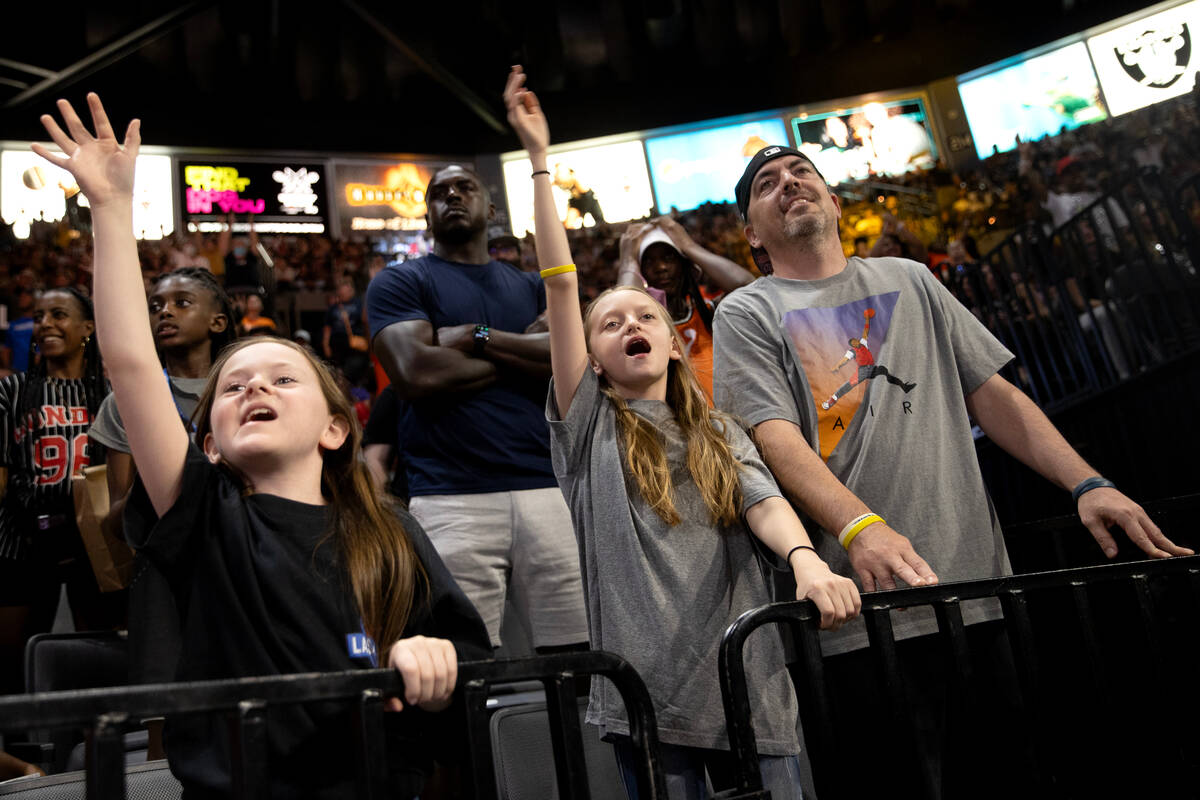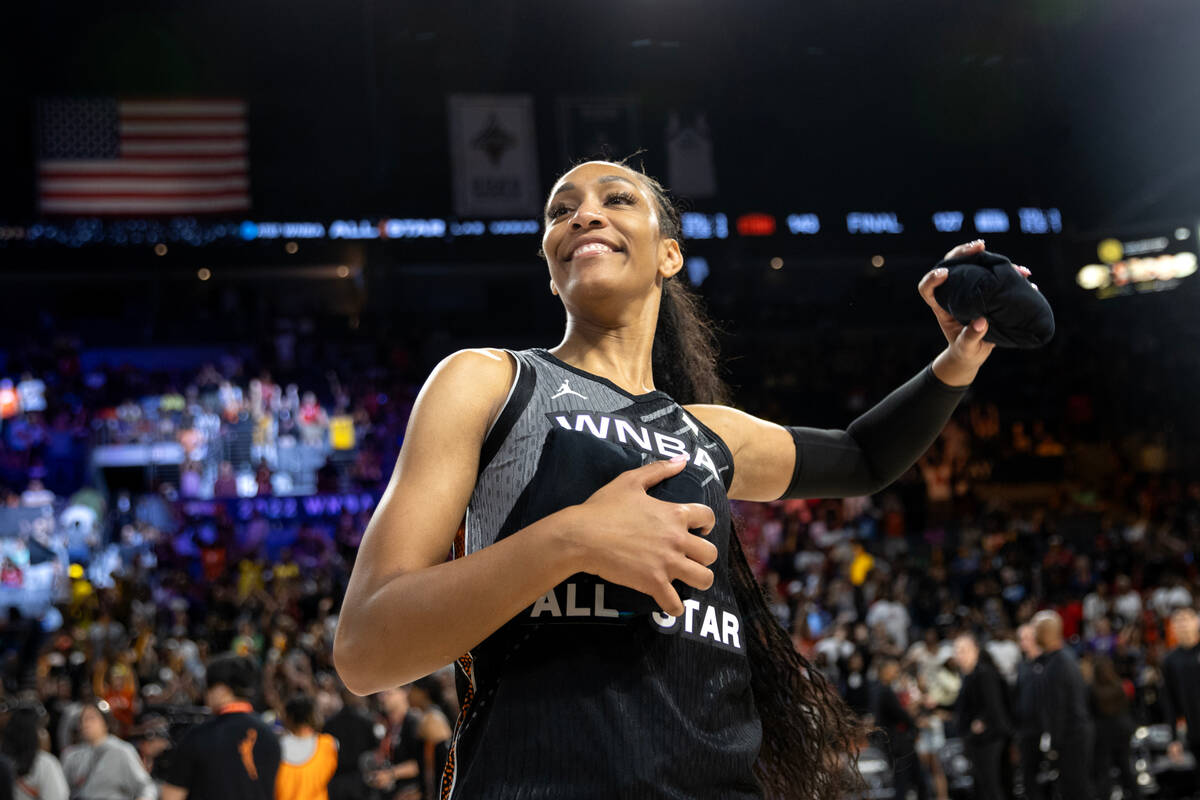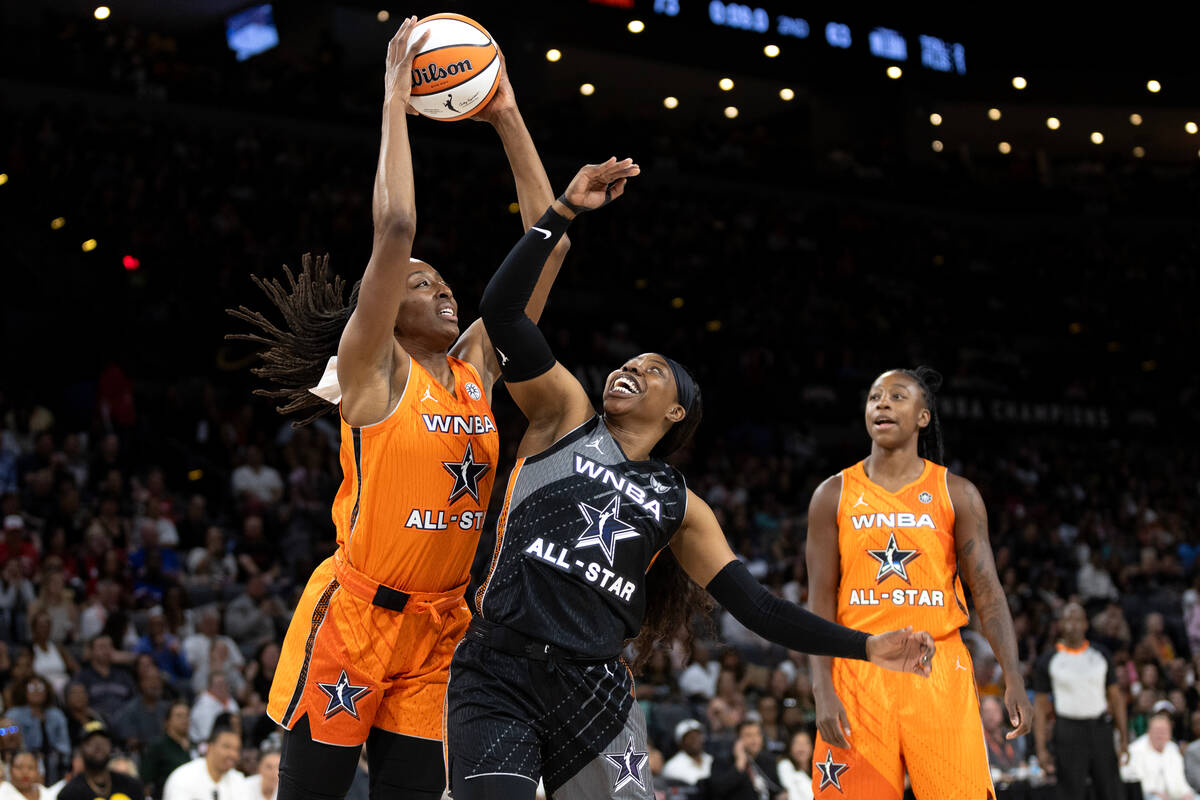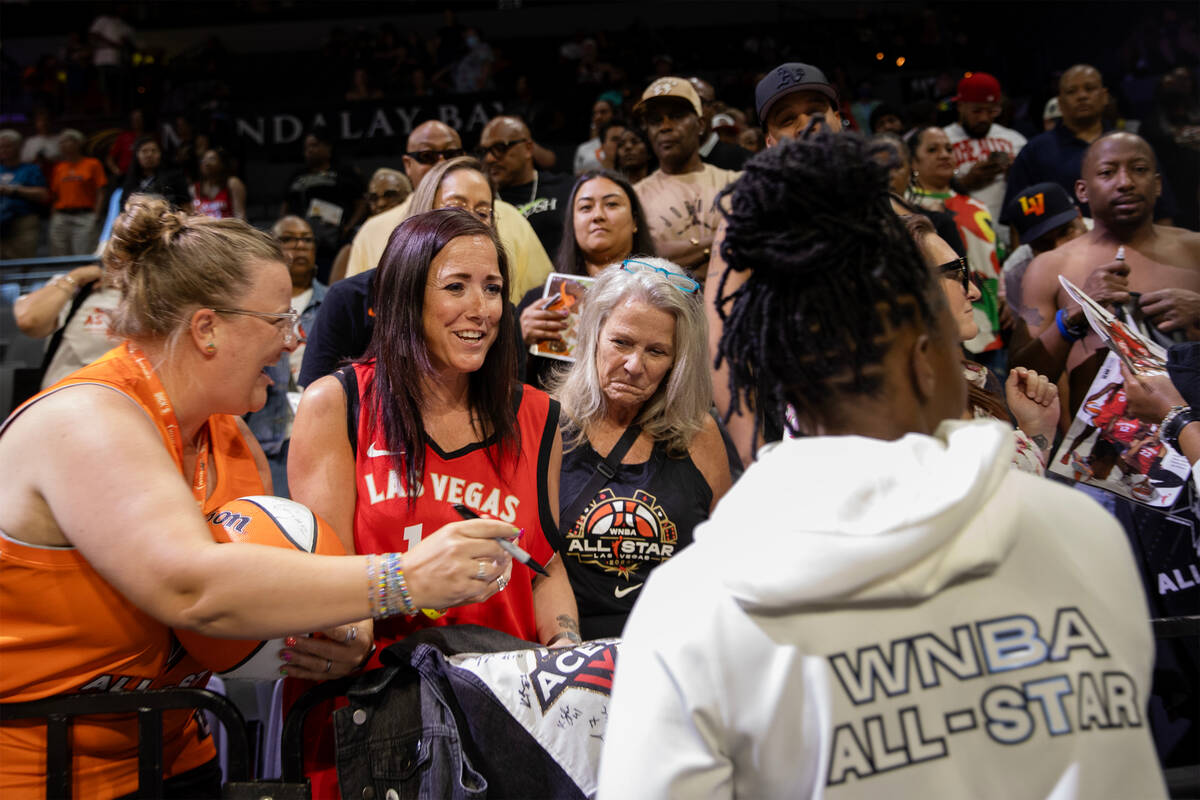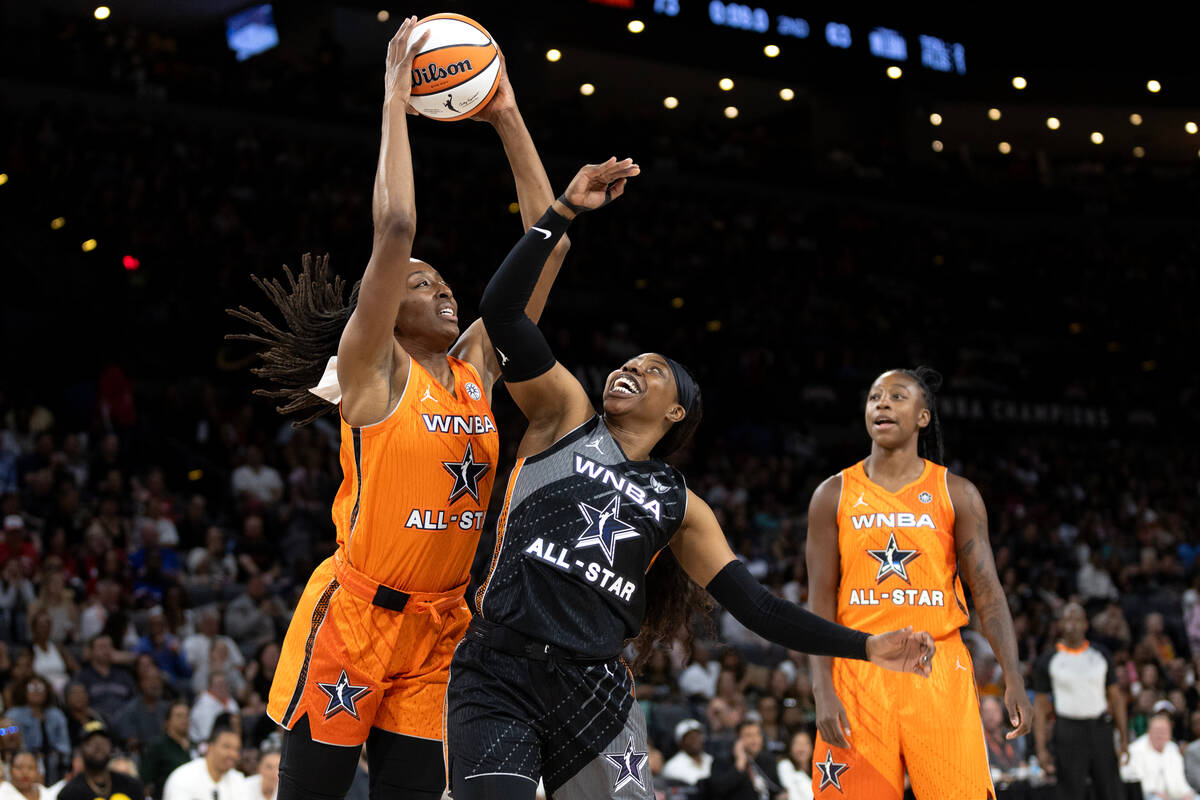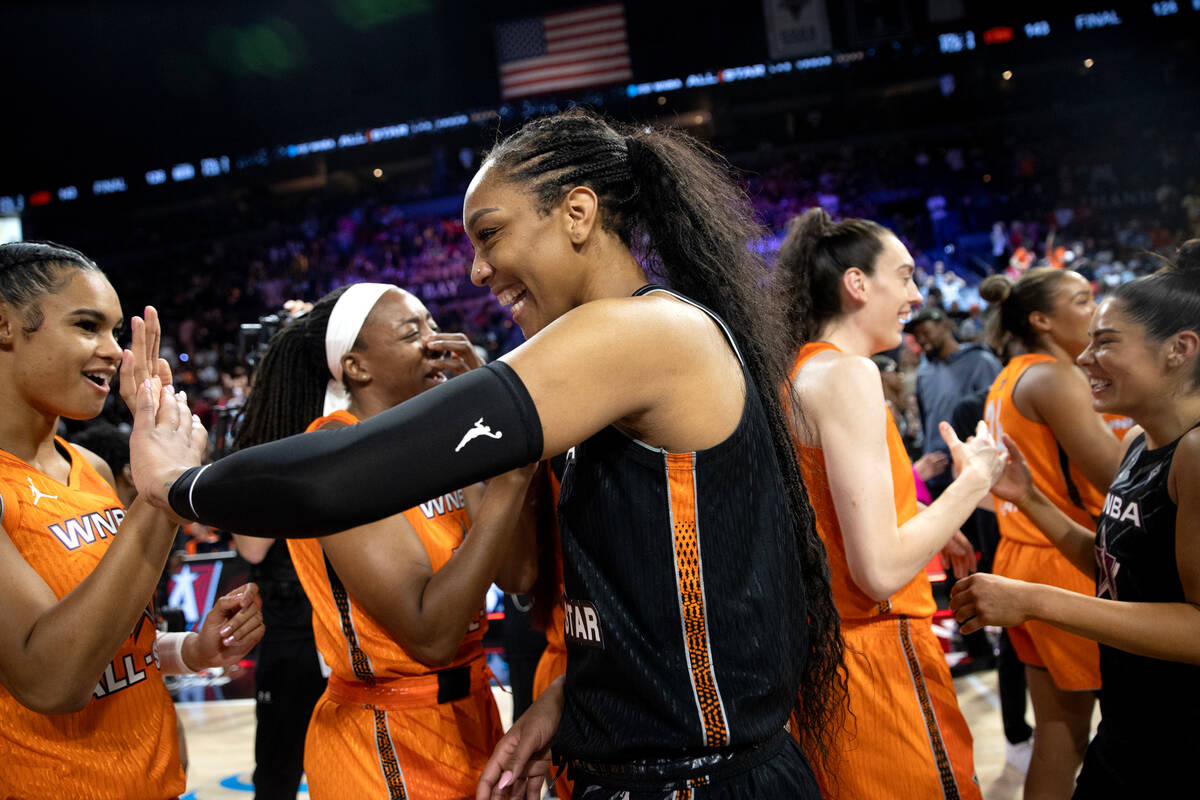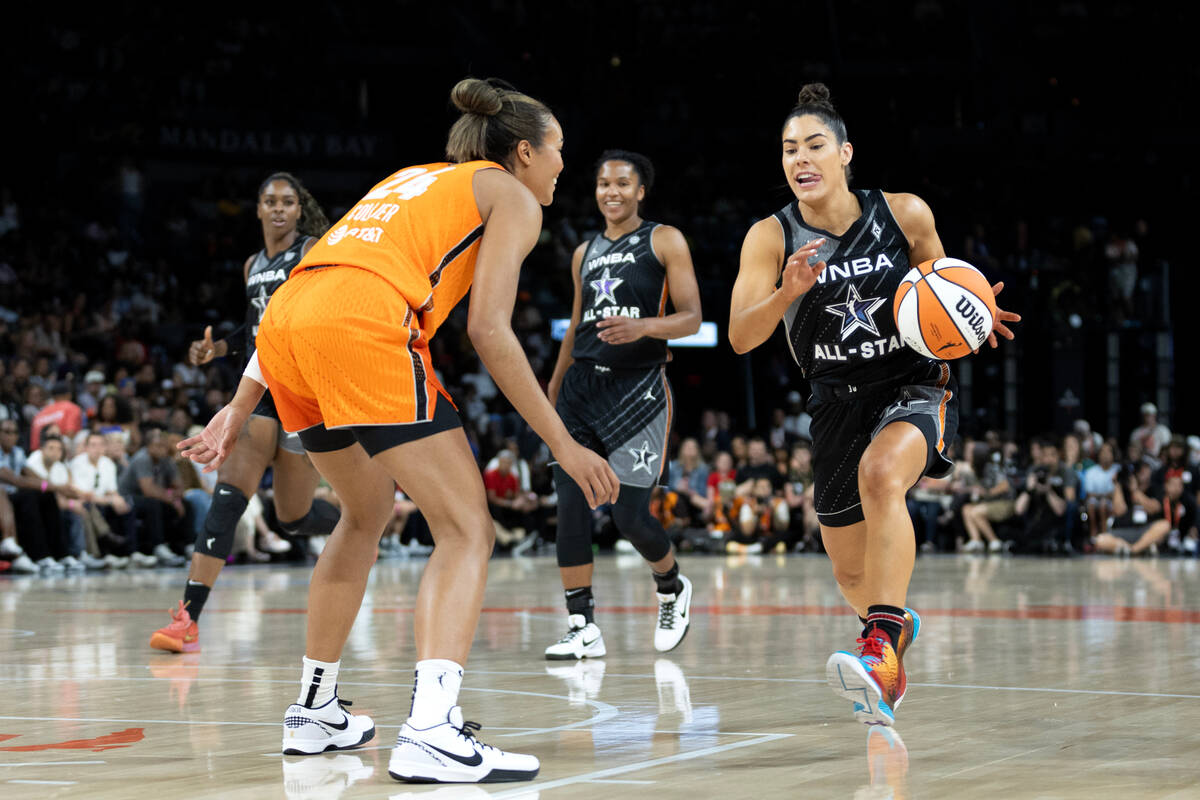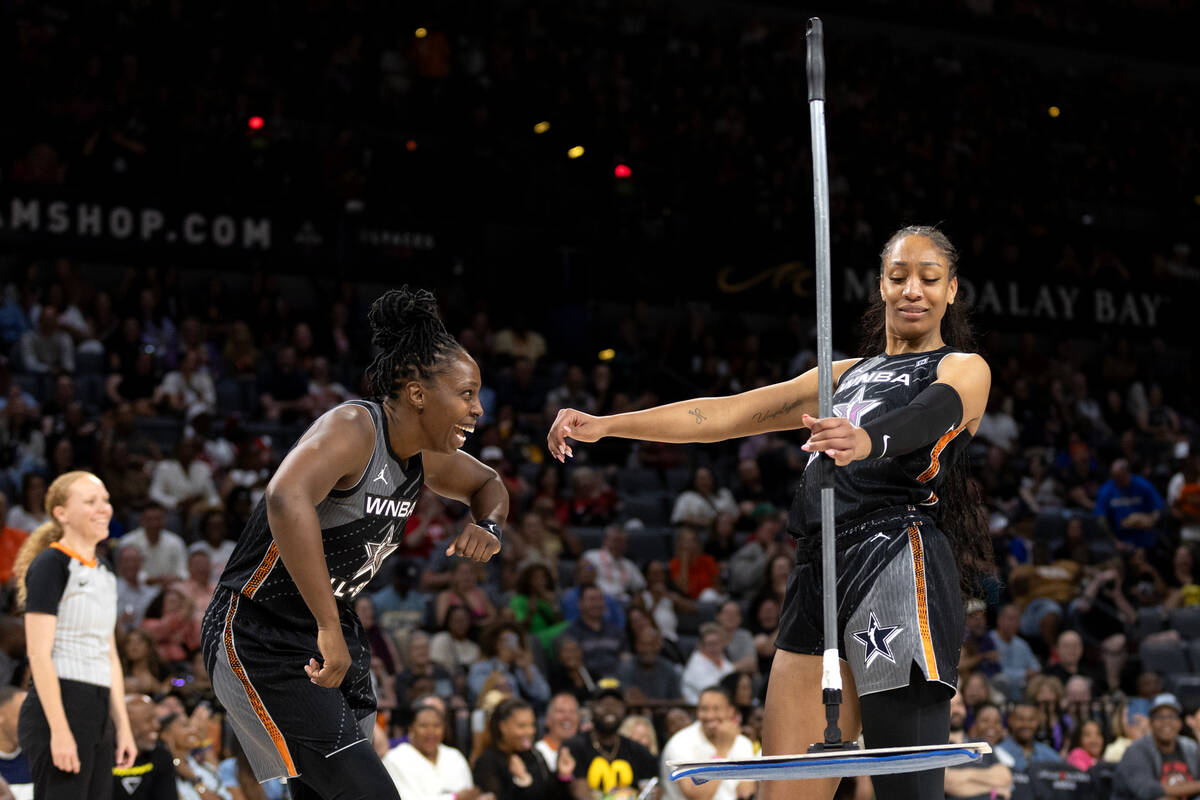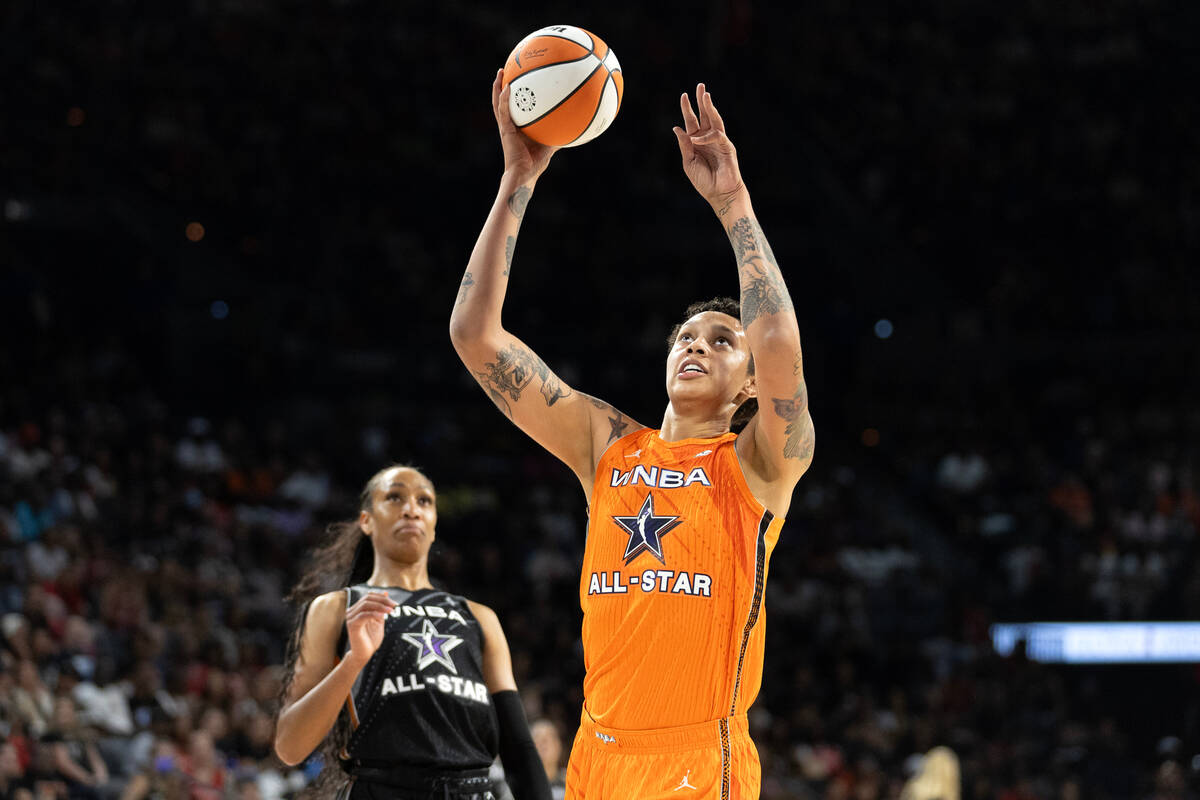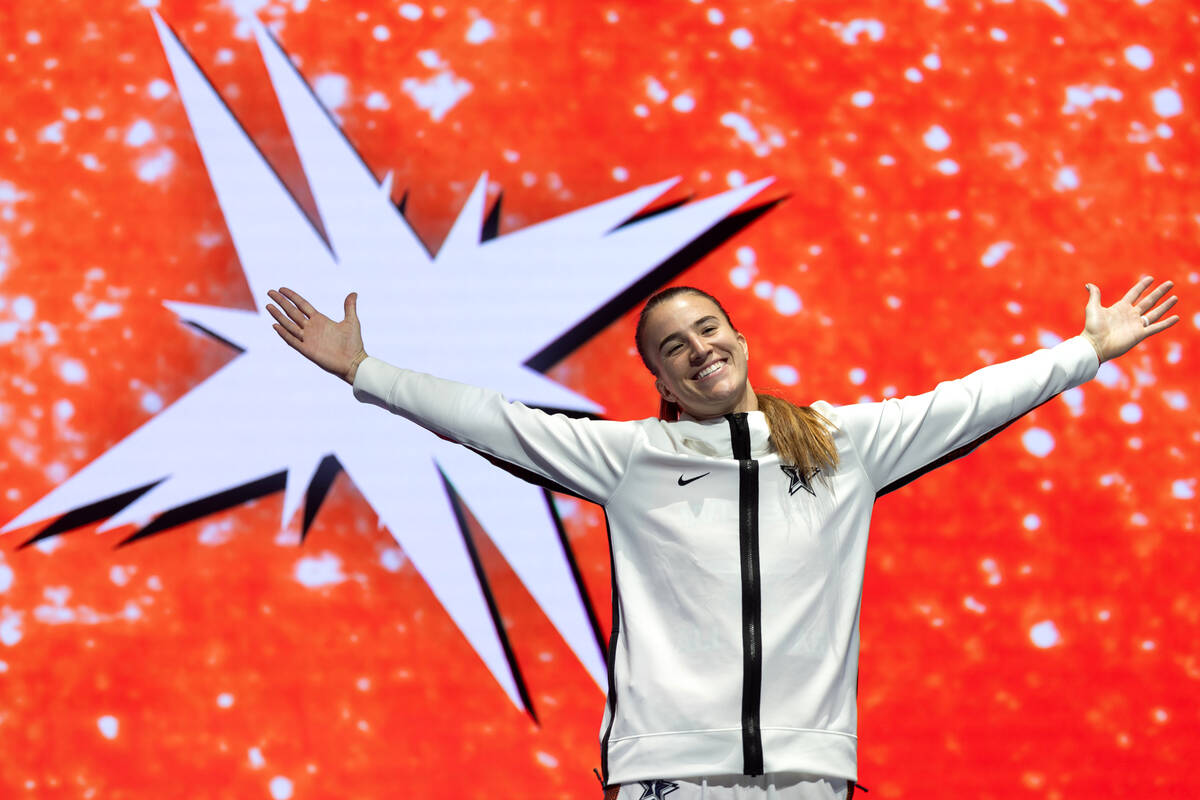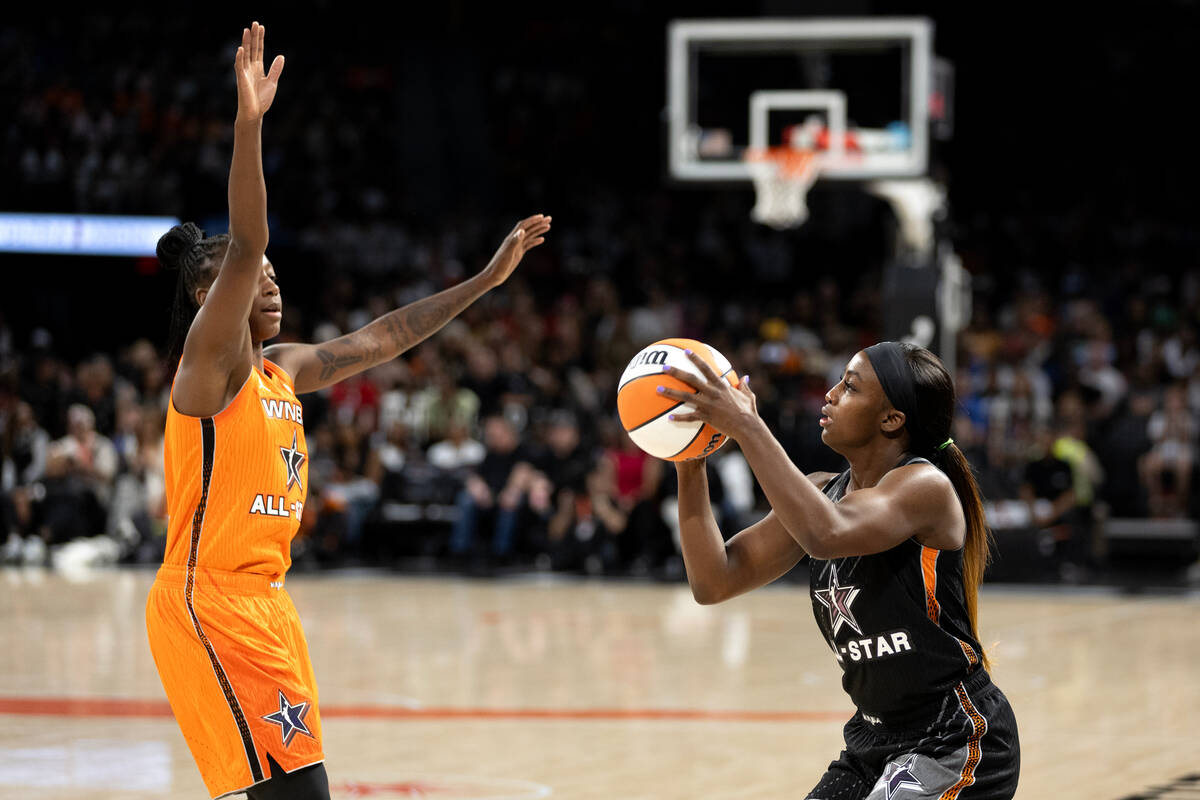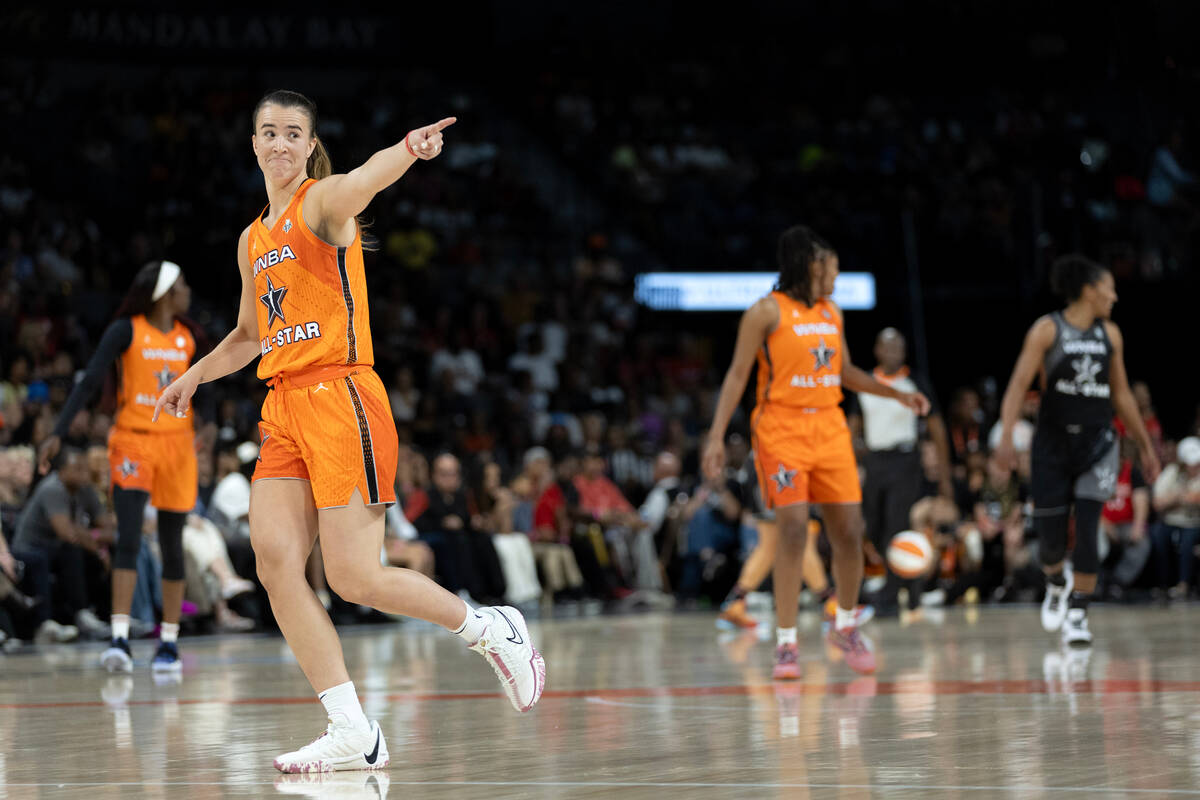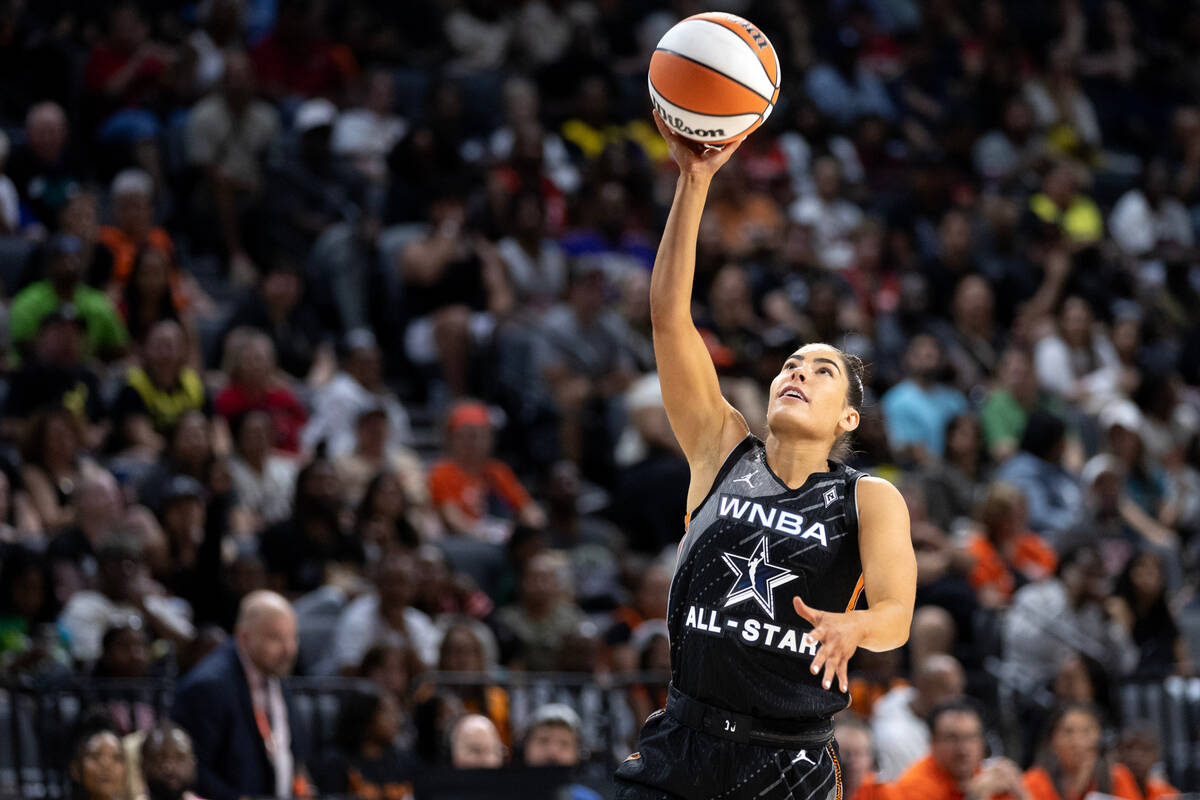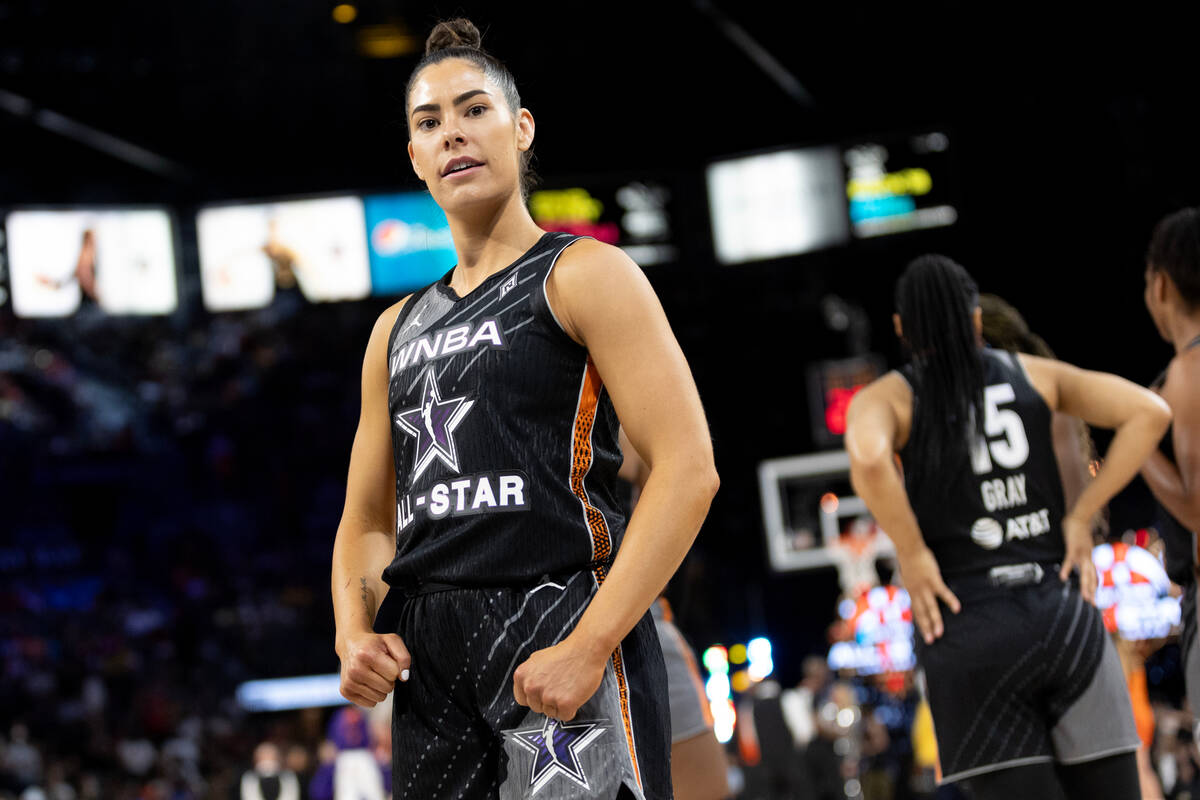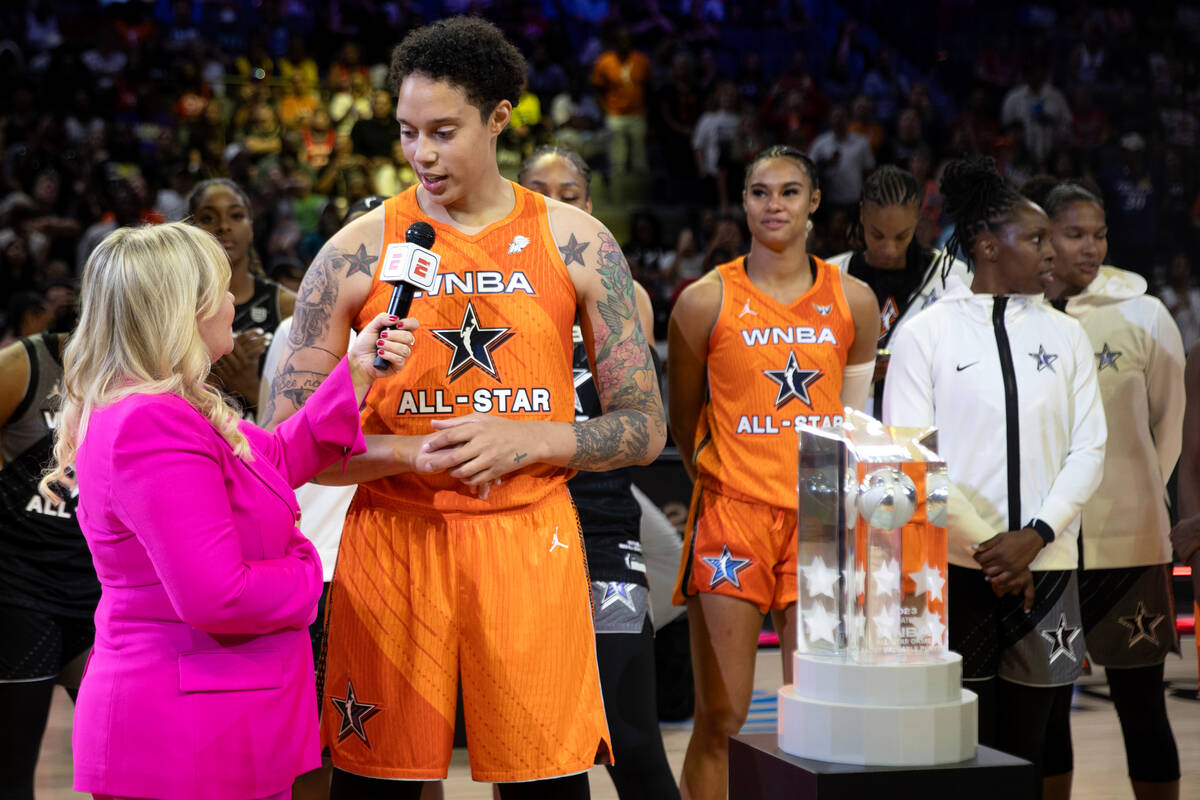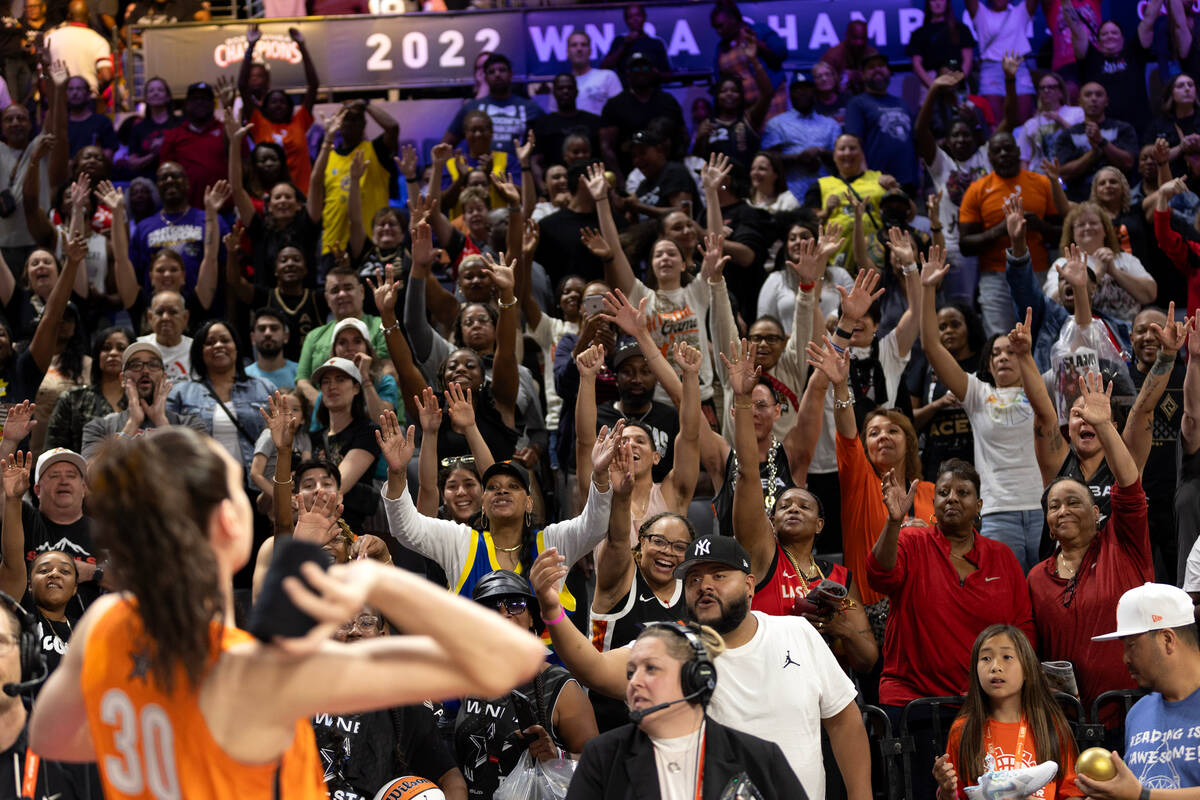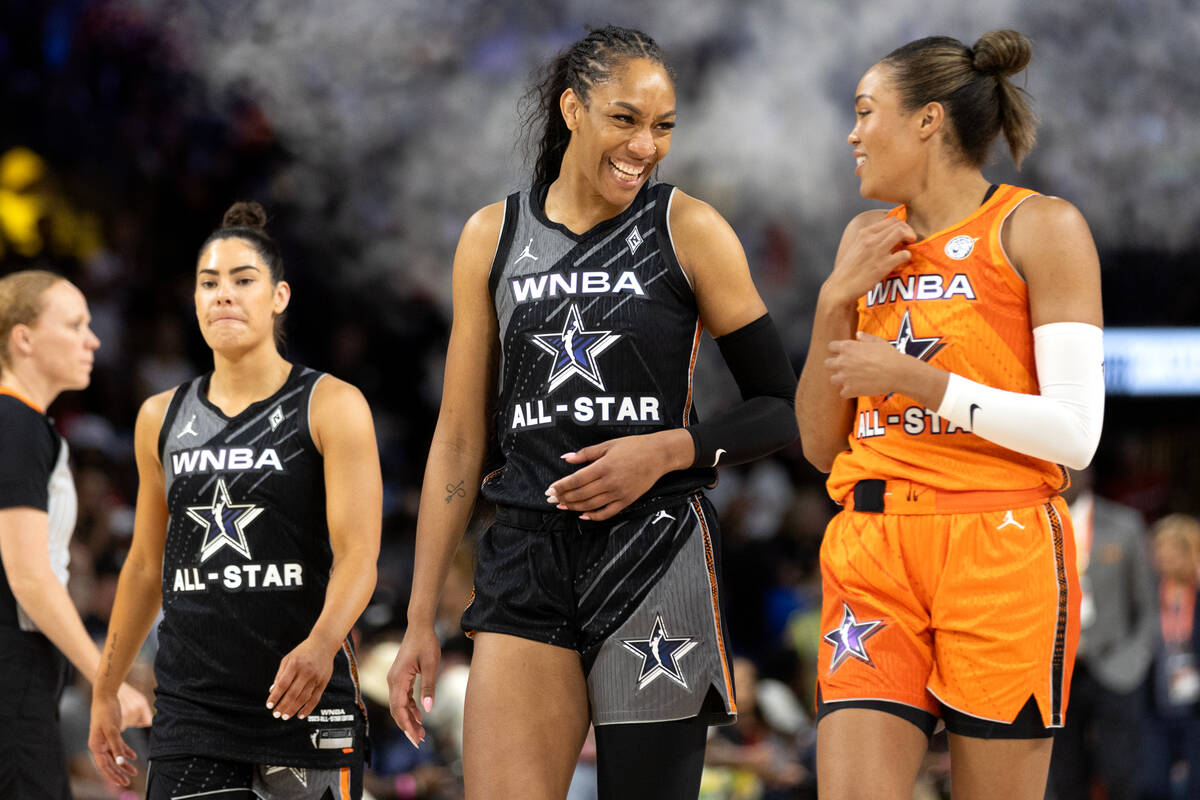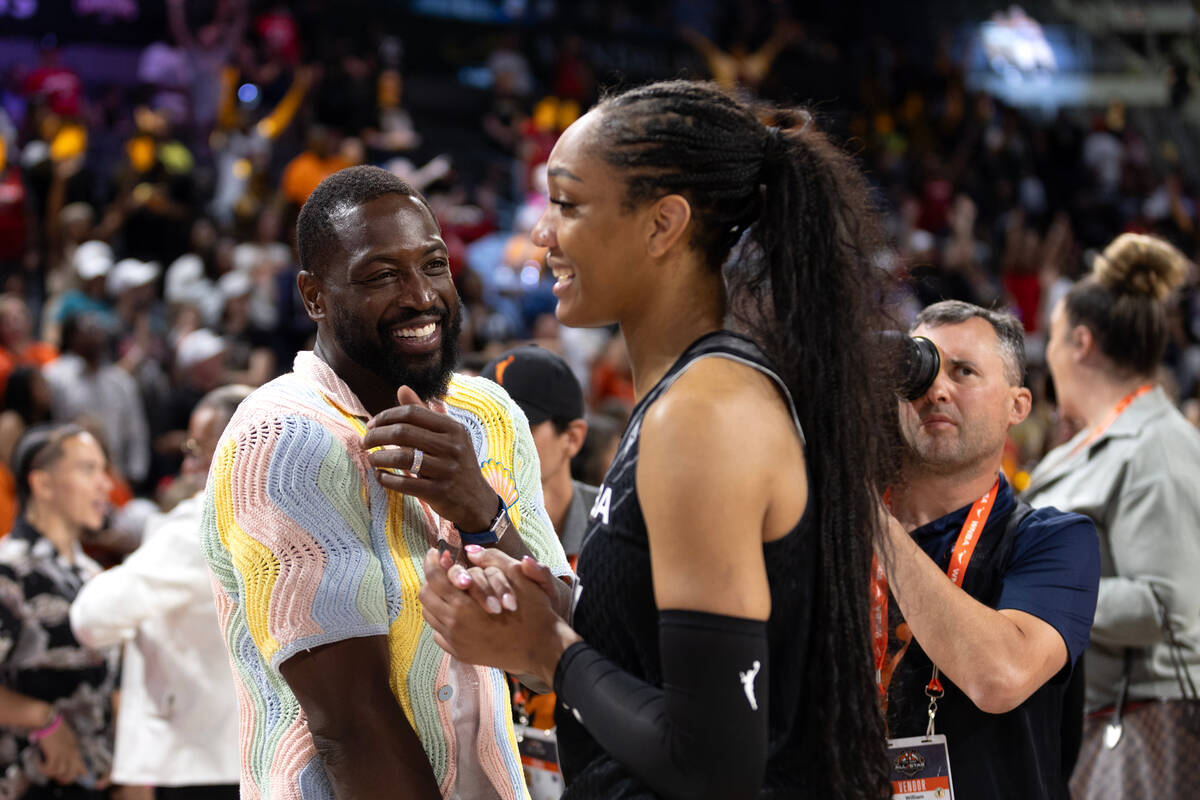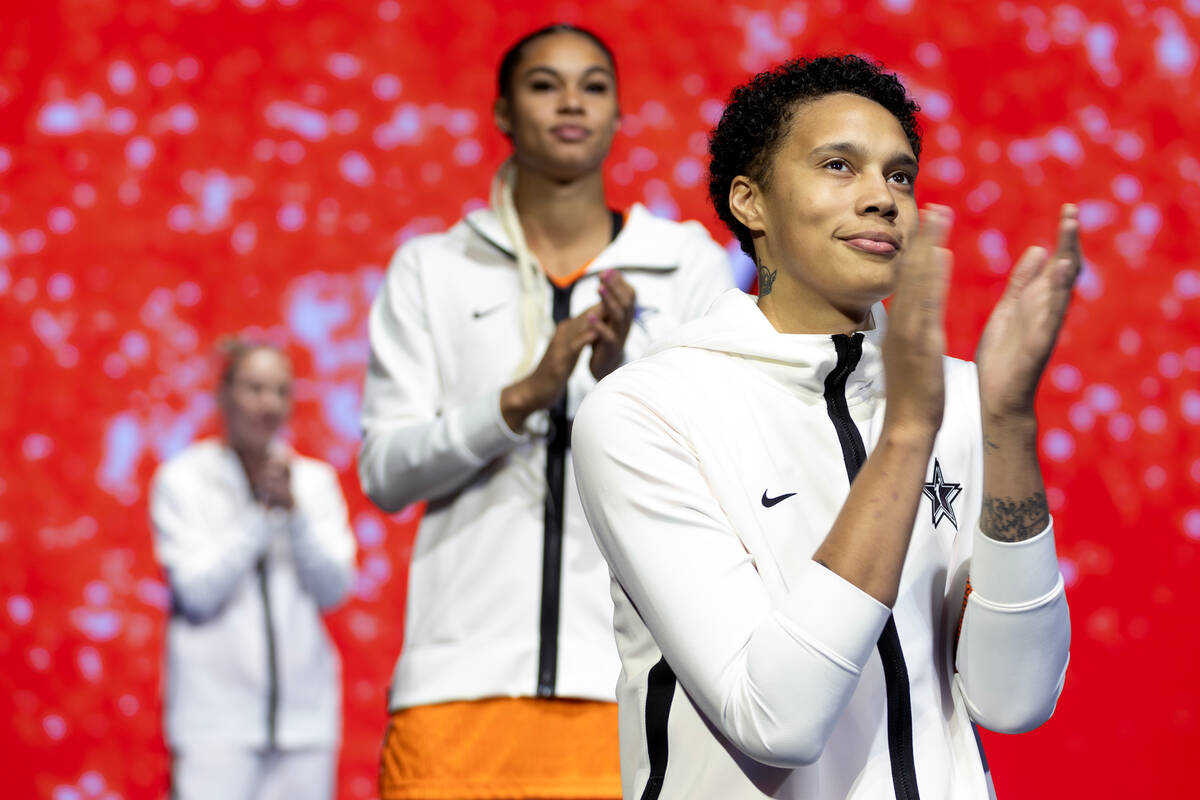 Kelsey Plum was playing hard in the WNBA All-Star Game. She's willing to admit it.
But she did it for a cause.
The Aces guard and last year's All-Star Game MVP had 30 points and five assists in Team Wilson's 143-127 loss to Team Stewart on Saturday at Michelob Ultra Arena.
After the game, Plum announced that Under Armour promised to donate $1,000 to Safe Haven Family Shelter, a charity in Las Vegas that supports children who were removed from their homes for safety reasons, for every field goal she made. Google then pledged $1,000 per assist to Child Haven, too.
So Plum was, in her words, "gunning." She also made one more admission during her postgame press conference.
"I mean, 17 shots in 21 minutes is wild," Plum said with a laugh. (She made 11.)
Plum and the rest of Team Wilson lost to Team Stewart in front of a sold-out crowd of 9,472 fans.
Seattle Storm guard Jewell Loyd scored 31 points and made a combined 10 3- and 4-point shots, both WNBA All-Star Game records, to win the All-Star Game MVP. (The 28-foot 4-point shot is a fun gimmick added for the All-Star Game.)
The trophy was significantly larger and heavier than the one Plum won in 2022, which the Aces guard called her "teacup." Plum said whoever arranged the trophy did a good job this year.
Loyd said the award was an anniversary gift for her parents.
"I didn't have a gift for their anniversary, so I think this is going to be acceptable," she said. "I hope it is. If you know my mom, then I don't know. It doesn't have glitter or pink or fire coming out or anything like that."
Plum tied her scoring output from her 2022 All-Star MVP performance. As for her Aces teammates, team captain A'ja Wilson added 20 points, point guard Chelsea Gray had five points and seven assists, and wing Jackie Young scored six points.
Wilson jokingly blamed the loss on her team not getting snow cones on the bench like some members of Team Stewart did and not following their curfew Friday. However, Phoenix Mercury center Brittney Griner said Wilson didn't follow curfew either, despite the Aces forward's protests.
"Team Wilson had a couple breakdowns," Wilson said. "We've got to go back to the drawing board, but it's all right. We'll be back."
The teams played a close first quarter. Wilson scored nine, Plum added four points, and Team Wilson trailed by just two. Griner led all scorers after the first quarter with 10 points, highlighted by a dunk in transition.
The scoring turned up a notch in the second quarter. New York Liberty guard and newly crowned 3-point champion Sabrina Ionescu showed off her range by scoring 15 points in the quarter, including three 4-point shots.
Young made her first shot, a 3, during the second quarter. The basket eclipsed her scoring total from the entire 2022 All-Star Game when she was double-and-triple teamed by Wilson, Plum and former teammate Dearica Hamby every time she touched the ball as part of Team Stewart.
Young said she prefers being on the same team as her Aces teammates.
"Just getting to interact with them, it's special," she said.
Loyd entered halftime as the leading scorer, with 16 points for Team Stewart, captained by New York Liberty forward Breanna Stewart. Loyd poured in nine more points in the third quarter.
Wilson said her team tried to blitz Loyd and get the ball out of her hands, to no avail.
Gray praised Loyd's performance.
"That was awesome," Gray said. "Jewell's my dog, so I'm happy for her."
The Aces were involved in a few fun moments in the fourth quarter. Gray and Wilson took an impromptu dance break while trying to get a ball down from the top of the backboard. Plum also got blocked by Griner late, which the Aces guard called her most memorable moment of the weekend, and the duo shared a laugh.
"I'm just going to enjoy this moment," Plum said. "Right now."
Contact repoter Andy Yamashita at ayamashita@reviewjournal.com. Follow @ANYamashita on Twitter.