Women's volleyball tourney continues without UNLV
December 9, 2014 - 11:57 am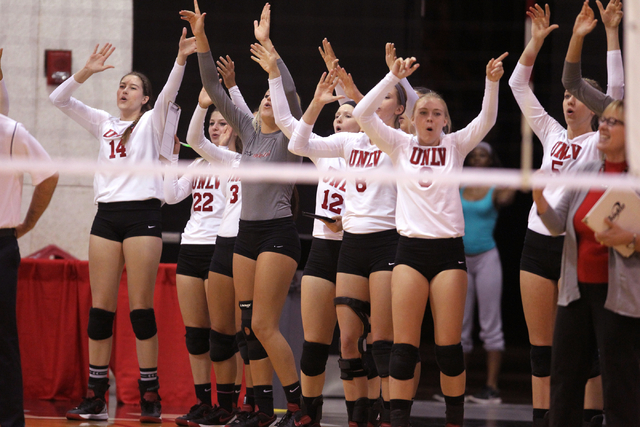 Now that the NCAA women's volleyball tournament is in full swing, I have heard from people who want to know what happened to the UNLV women.
OK, I have heard from one person.
The Rebels were considered a bubble team for the dance but they didn't get in. They won a program-best 26 matches, knocked off No. 7 Colorado State, closed the season by winning seven of eight matches. But they stubbed their toe against Boise State and apparently did not have a high-enough Ratings Percentage Index to fall back on.
East Coast bias or whatever.
Seton Hall, whom the Rebels beat in New Jersey in September, got in. So did Colorado State. The Rams still are playing; CSU will meet Texas in the Sweet 16 on Friday.
But if UNLV's 26-7 season didn't impress the selection committee, maybe it'll impress recruits. There's always next year.