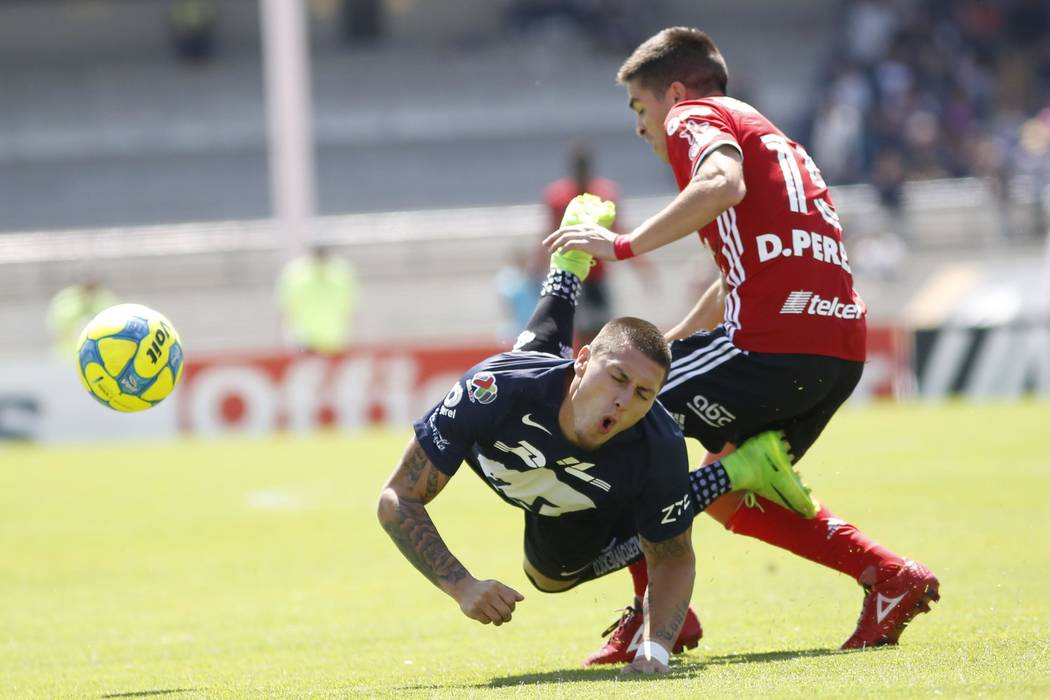 Club Tijuana has quickly established a strong fan base south of the border and in the San Diego area since being founded a decade ago.
Las Vegas will get to experience the Xolos craze at 8 p.m. Saturday when Tijuana faces Club Leon for an all-Liga MX exhibition match at Sam Boyd Stadium.
Tijuana is coming off another disappointing postseason after being eliminated against the Tigres during the semifinals in May. The Xolos have finished atop the regular season standings in back-to-back campaigns, but they have no hardware to show for it.
The Mexican club is hoping new coach Eduardo German Coudet can get them over the hump. Coudet, also known as "Chacho," replaces Miguel "El Piojo" Herrera, who left to take the opening with Club America.
"A bittersweet exit," Herrera told the San Diego Union-Tribune after the playoff loss, "because I think the team knew we could have done better.
"It was a game where we couldn't afford to lose or make mistakes. We couldn't do it, to play perfectly and advance. The team did well. We stood up to a great (Tigres) team with a bunch of young players on our roster."
Club Leon still has a long way to go before it contends for a Liga MX crown. The team in green is coming off a 5-5-7 season with a 14th-place finish.
Leon, however, has a rich tradition with seven league titles with the most recent coming in 2014. The squad from Guanajuato was founded in 1943.
Tickets for the soccer match start at $29 and can be purchased at www.UNLVtickets.com.
Contact Gilbert Manzano at gmanzano@reviewjournal.com. Follow @GManzano24 on Twitter.
What: Club Tijuana vs. Club Leon, Liga MX exhibition match
When: Saturday, 8 p.m.
Where: Sam Boyd Stadium
Tickets: UNLVtickets.com, $29