California man hit, killed trying to cross road
October 13, 2013 - 10:27 am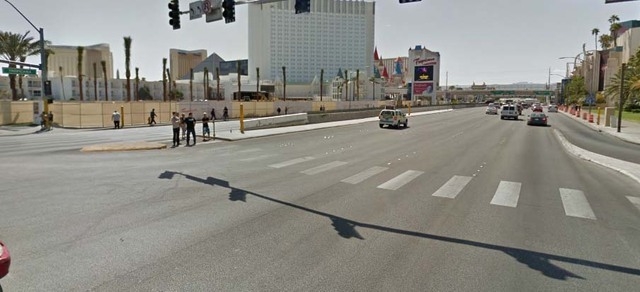 A California man died after being hit by two cars while trying to cross Tropicana Avenue early Sunday morning.
Las Vegas police responded to Tropicana Avenue near Ocean Drive around 3:15 a.m. A man had attempted to cross Tropicana outside of a marked crosswalk when he was hit by a 2012 Ford Escape. He was thrown forward and landed in the left turn lane of Tropicana to Las Vegas Boulevard.
A 2010 Nissan Murano was traveling in the turn lane when the man was thrown there, but the driver managed to stop the Murano after it had made minimal contact with the man in the road. Only the underside of the front bumper hit him.
The man was transported to University Medical Center with life-threatening injuries and was pronounced dead there by medical personnel.
This was the 76 traffic-related fatality in Las Vegas police jurisdiction this year and the collision remains under investigation.
Contact reporter Annalise Porter at aporter@reviewjournal.com or 702-383-0264.