Construction begins on new I-15 interchange at Starr Avenue
November 30, 2017 - 3:50 pm
Updated November 30, 2017 - 11:44 pm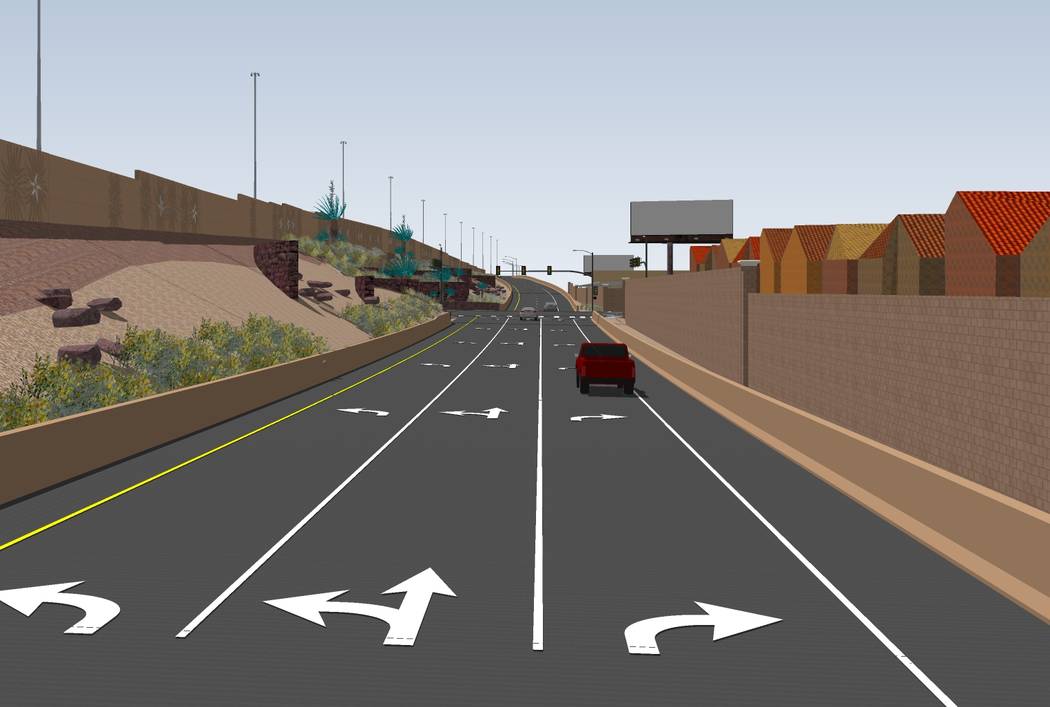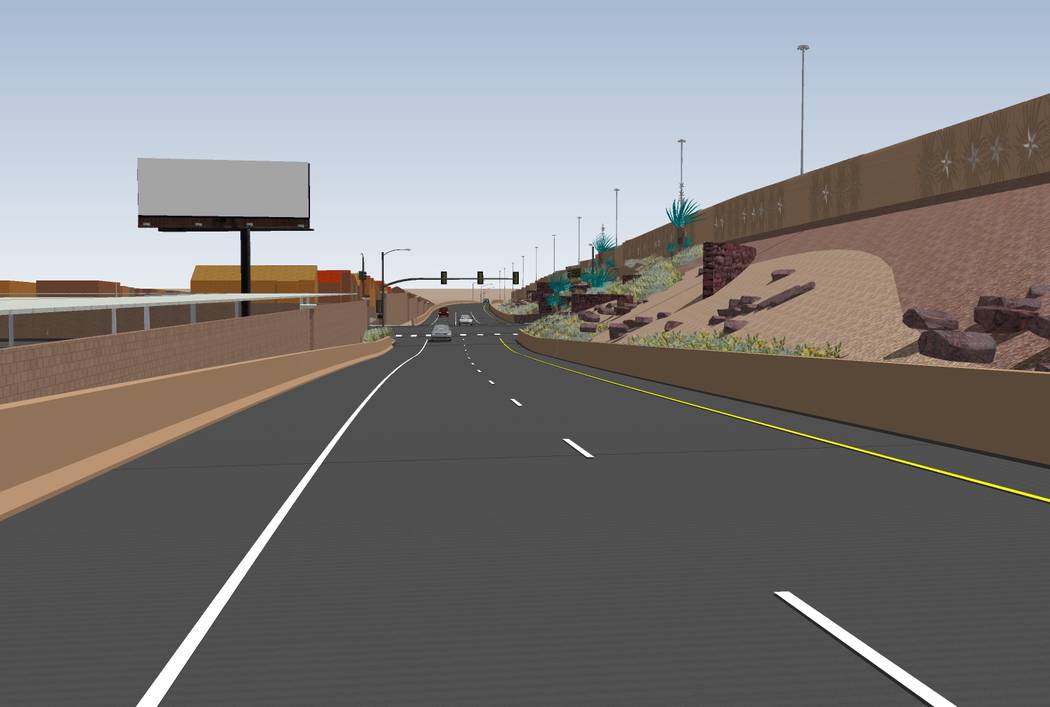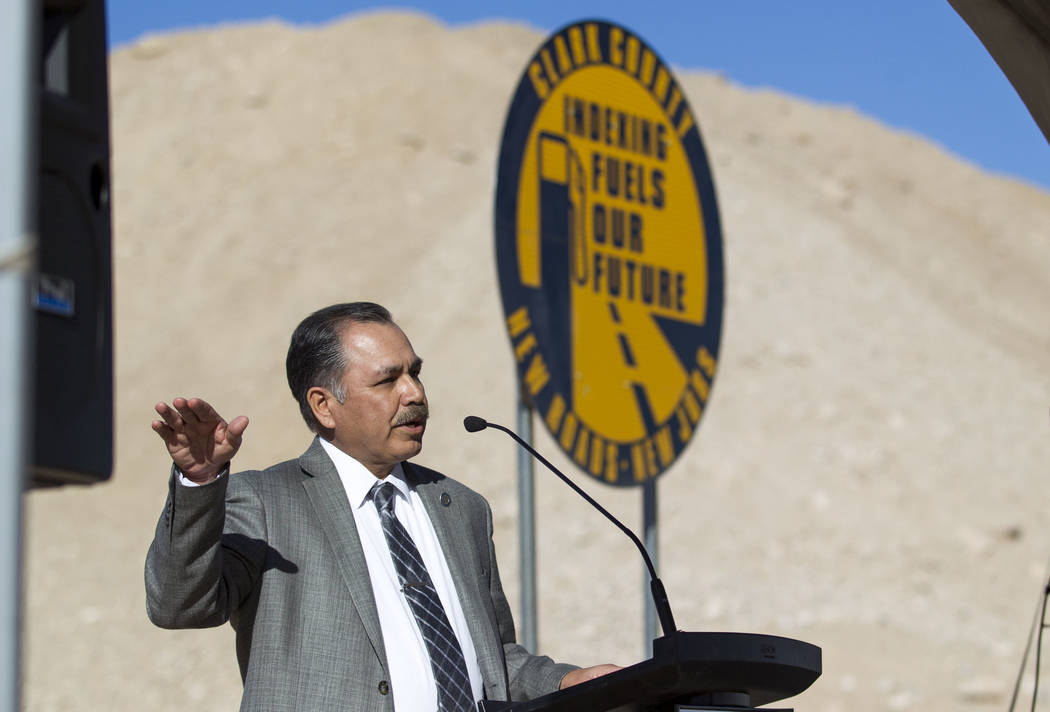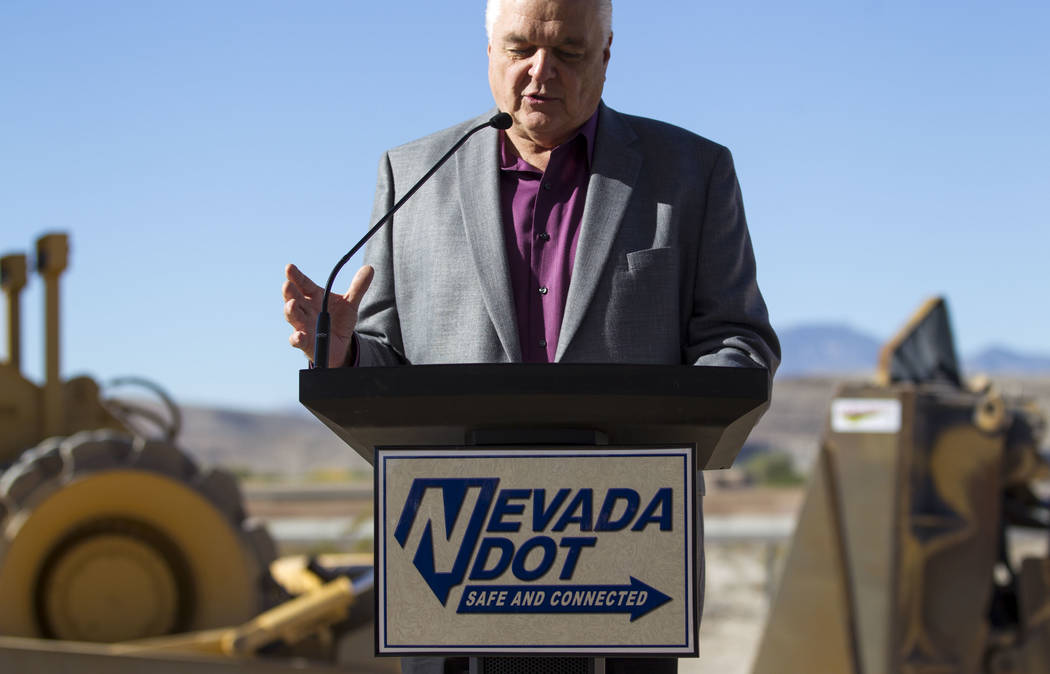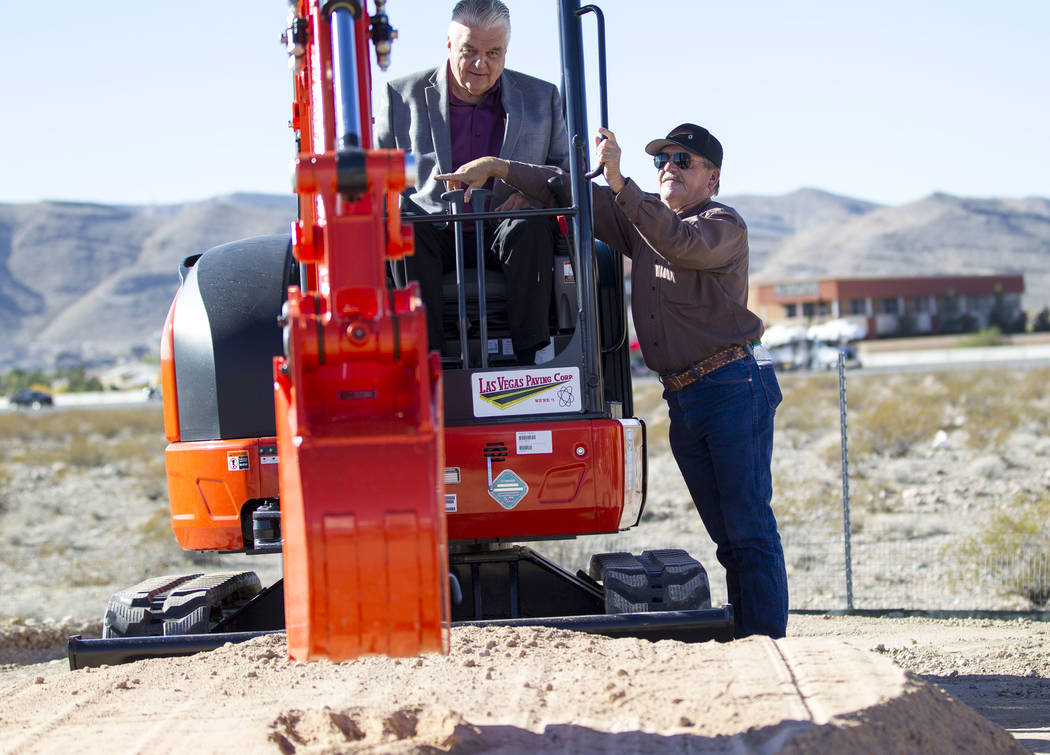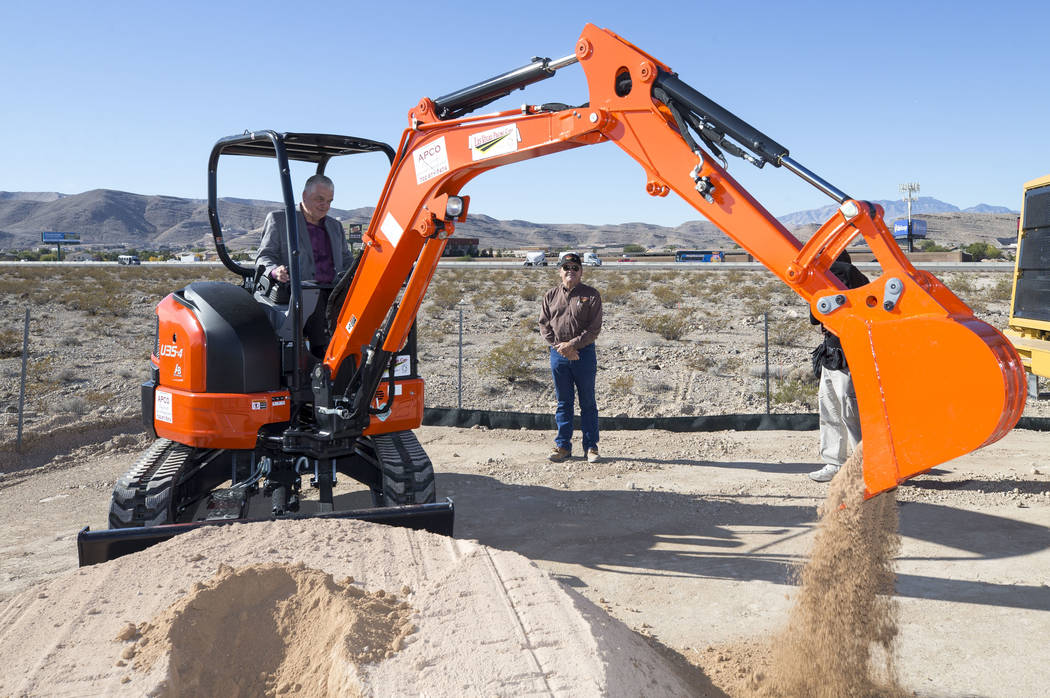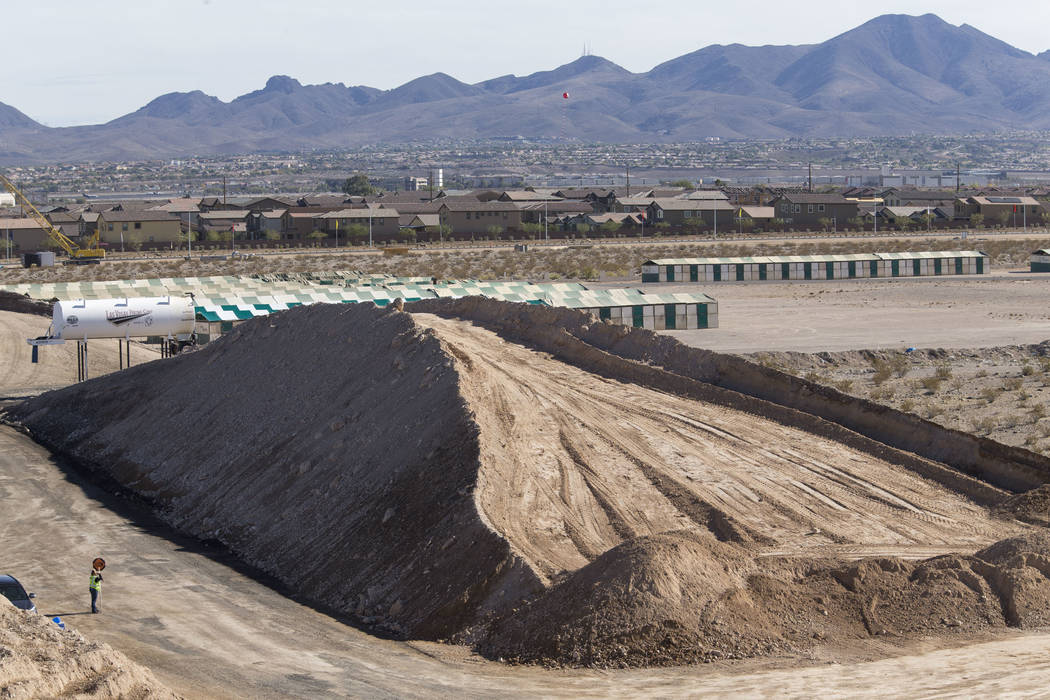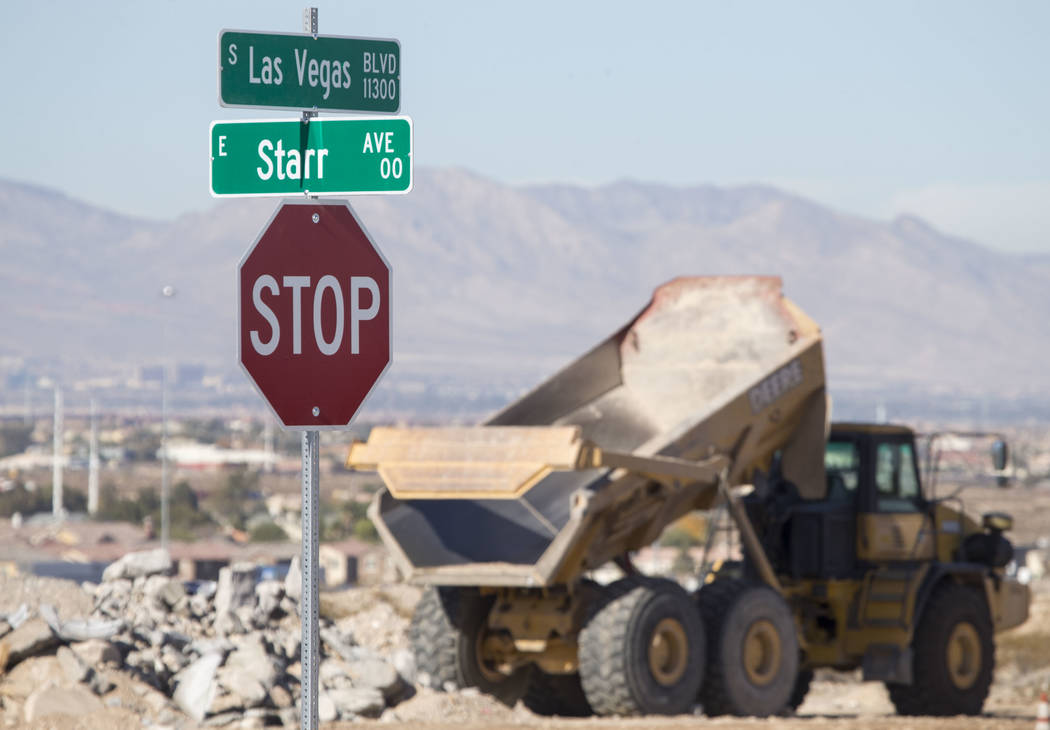 Construction started Thursday on a $33.7 million freeway interchange for Interstate 15 and Starr Avenue, aimed at reducing traffic congestion amid a renewed housing boom in southwest Las Vegas and Henderson.
Nestled one mile south of the Cactus Avenue exit and more than a mile north of St. Rose Parkway, the Starr Avenue interchange will provide improved freeway access for nearby residents and businesses, according to the Nevada Department of Transportation.
"This place is going to boom," NDOT Director Rudy Malfabon said during a news conference Thursday at the construction site. "There's a lot of land to develop, and it's important to have these types of projects in advance of that development."
I-15 will run above Starr as a way to reduce traffic noise for nearby homes and businesses, Malfabon said. Plans also call for filling a missing chunk of street along Starr between Las Vegas Boulevard and Dean Martin Drive.
By the time work wraps up in May 2019, Starr Avenue will run six lanes with landscaped medians, bicycle lanes, sidewalks, crosswalks, lights, traffic signals and drainage improvements. Ramps will be equipped with a series of flashing lights that will serve as the state's first wrong-way driver warning system.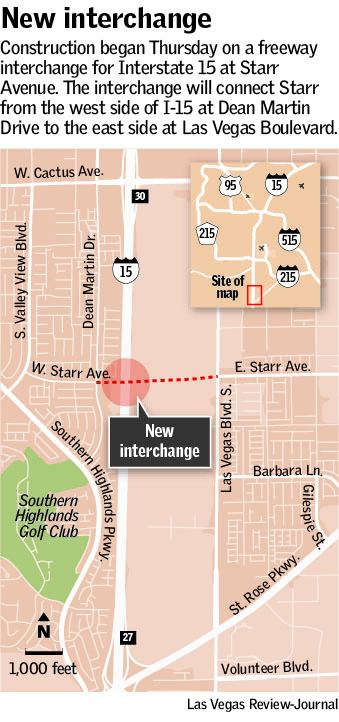 Las Vegas Paving will complete the work under a contract awarded in October. The project is funded by some of Henderson's allocation of money generated from a fuel revenue index tax Clark County voters approved last year.
Henderson City Councilman Dan Stewart said the new freeway interchange will help relieve anticipated traffic congestion from new housing and business developments planned for the western edge of the city.
"We want to make sure that even though we continue to grow, we can maintain the same quality of life that the residents are enjoying now," Stewart said.
The Starr interchange will be part of a larger $1.3 billion project launched a decade ago to improve traffic conditions along I-15's southern corridor between Tropicana Avenue and Sloan, NDOT spokesman Tony Illia said.
The region's last major freeway interchange was completed in August 2014, when the $52 million Cactus Avenue interchange opened along I-15. Environmental studies are underway for a project that calls for reconfiguring the Tropicana Avenue interchange at I-15 sometime in 2020, with preliminary estimates from $150 million to $170 million.
"New freeway interchange construction occurred frequently during the building boom, but things cooled and building activity ebbed during the recession," Illia said. "As the economy recovers, however, gaining greater momentum, many of those once-shelved building plans are now being re-examined for new freeway interchange construction."
At the close of NDOT's news conference, Clark County Commissioner Steve Sisolak boarded an excavator to make a slow but steady ceremonial first dig into a prepared pile of dirt.
"We should've stuck with shovels," Lt. Gov. Mark Hutchison quipped while waiting his turn. "It would've been faster than this."
Contact Art Marroquin at amarroquin@reviewjournal.com or 702-383-0336. Find @AMarroquin_LV on Twitter.
Starr Interchange, by the numbers
52: New trees
1,248: New plants
100: Construction workers during peak activity
125,000: Manhours projected to be worked
118,930: Amount of asphalt, in tons
211,587: Amount of dirt, in cubic yards, that will be dug up
11,090: Amount of concrete, in cubic yards, that will be laid
26,078: Amount of barrier rail, in feet, that will be installed
Source: Nevada Department of Transportation