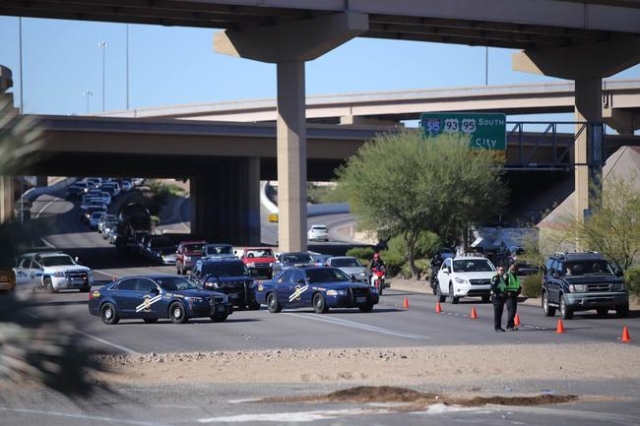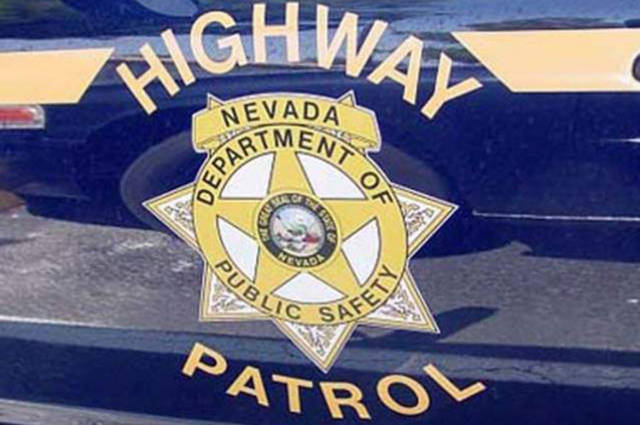 Three lanes of eastbound Lake Mead Parkway are closed near the 215 Southern Beltway after a diesel truck rollover, according to Henderson Police.
A truck carrying diesel fuel had trouble navigating the curve from U.S. Highway 95 to eastbound Lake Mead Parkway Saturday morning and tipped on its side, said Henderson spokeswoman Michelle French.
Nevada Highway Patrol responded to the crash just before 8 a.m. where the semitruck spilled about 25 gallons of an unknown substance into the roadway, said Trooper Loy Hixson.
Eastbound traffic on Lake Mead Parkway is narrowed to one lane and the off-ramps from northbound and southbound U.S. 95 to go east on Lake Mead Parkway are closed, Hixson said.
Troopers were still cleaning the spill just before 10 a.m. Roads aren't expected to reopen until 11 a.m., Hixson said.
No one was injured in the crash, Hixson said.
Contact Kimber Laux at klaux@reviewjournal.com or 702-383-0381. Find her on Twitter: @lauxkimber