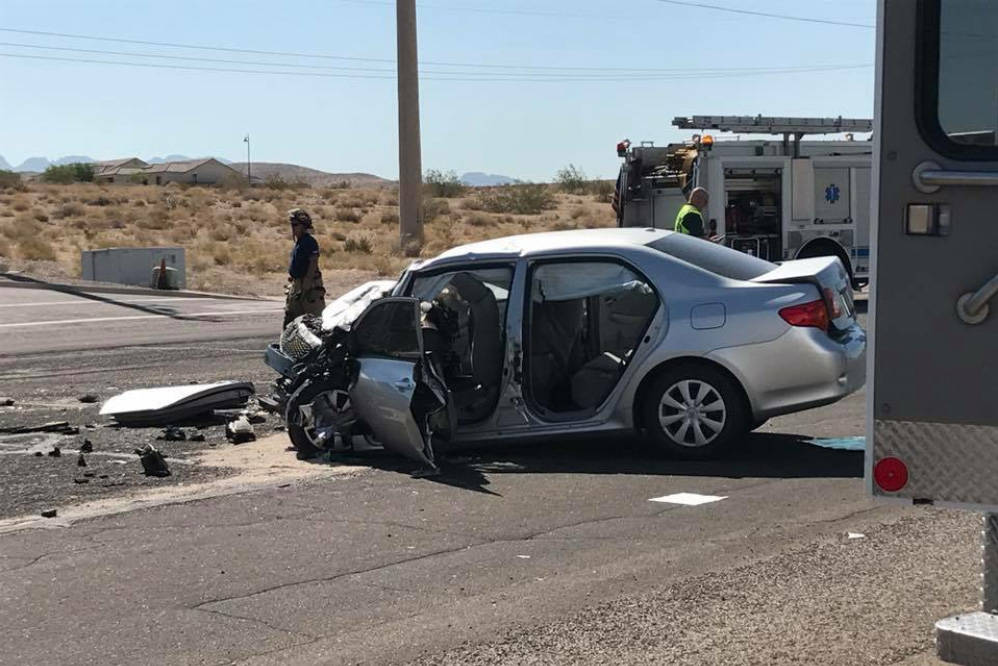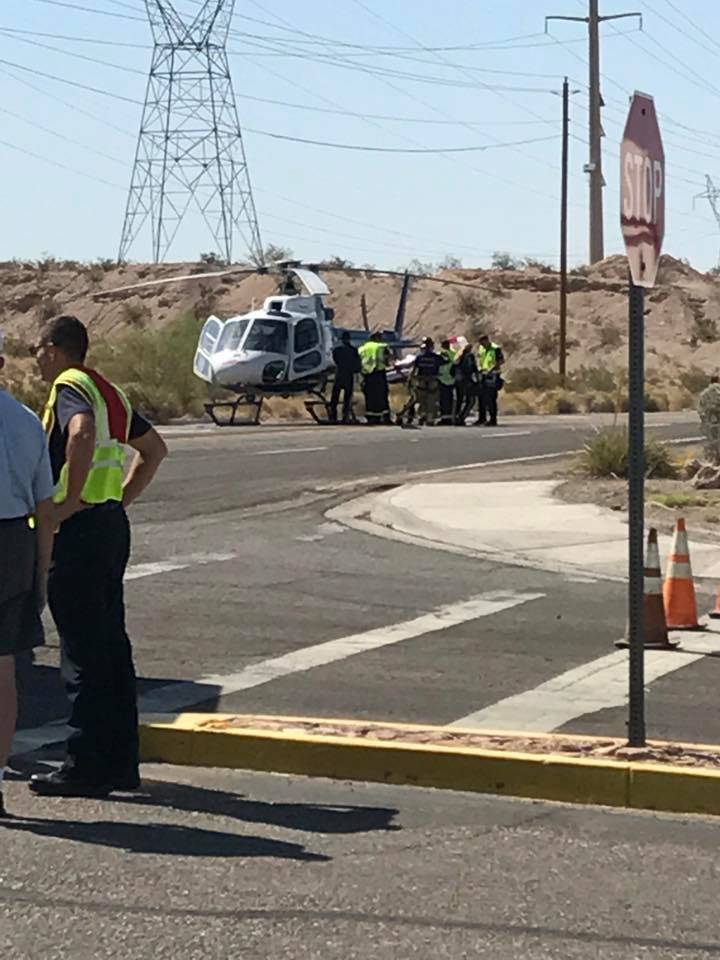 Dozens of people were hurt when a Toyota Corolla collided with a tour bus full of passengers Friday in Bullhead City, Arizona.
Bullhead City Police Department public information officer Carina Spotts said the Toyota was southbound on the Bullhead Parkway at about 9 a.m. when it struck the tour bus, which was turning at Laughlin Avenue.
Bullhead City Fire Department public information officer Lorrae Viles said four ambulances and 26 emergency medical services personnel were sent to the scene. Forty-five people were treated for injuries, she said; 37 people declined treatment.
Spotts said two bus passengers and the driver were taken to Western Arizona Regional Medical Center for treatment. She said four people in the Toyota, including a 5-year-old child, were taken to the same hospital while the vehicle's driver, a man, was flown in critical condition to a Las Vegas trauma center.
No further information is available.