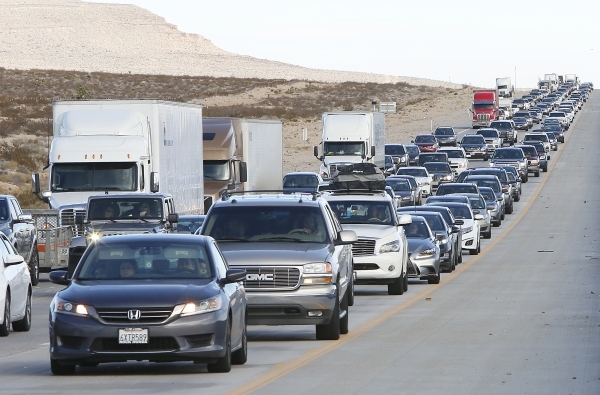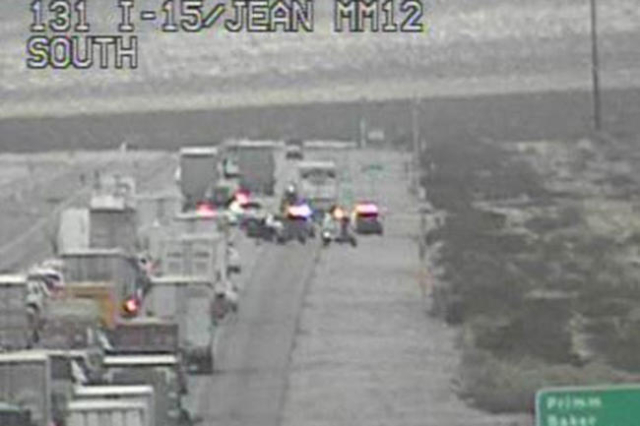 The combination of a fatal crash on Interstate 15 near Jean and holiday traffic heading south caused traffic delays late Monday morning.
Southbound traffic was backed up to the St. Rose Parkway exit, traffic cameras showed about 11 a.m.
A pedestrian was struck and killed by a tractor-trailer on the I-15 near Jean about 9:50 a.m. Monday near mile marker 11, Nevada Highway Patrol trooper Chelsea Stuenkel said. It is unclear why the man was in the road, but it appears he was crossing the freeway from east to west, Stuenkel said.
The man, who was hit in the right lane, was pronounced dead at the scene.
Two of three lanes on southbound I-15 were closed while NHP investigated. Traffic reopened at 12:12 p.m., Stuenkel said.
Contact Christian Bertolaccini at cbertolaccini@reviewjournal.com and 702-383-0381.