Feds: XPressWest failed to meet 'Buy America' rules for high-speed train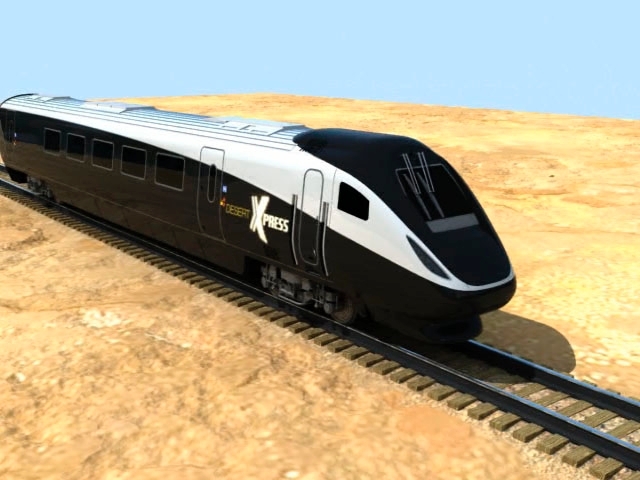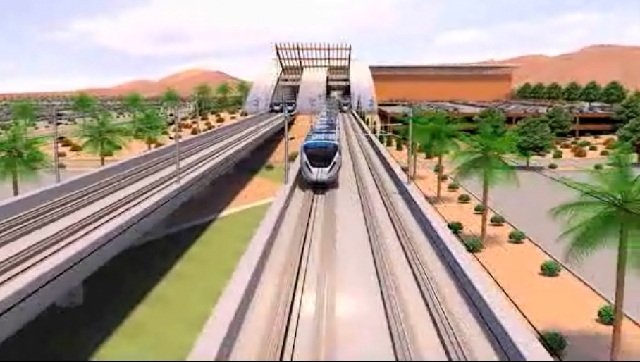 WASHINGTON — A Las Vegas firm's application for a $5.5 billion federal loan to build a high-speed railroad to Southern California was shelved in part because it failed to meet "Buy America" rules.
XPressWest executives went back and forth with officials from the Department of Transportation to salvage the loan bid, proposing to rework its contracting and corporate structure in response to a range of concerns raised by evaluators.
But then-Transportation Secretary Ray LaHood said the company's most recent proposal, on May 20, was not accompanied by documentation that further could be evaluated, and he decided to halt the loan review after 2½ years.
"After several years of engagement with no resolution to the threshold issues addressed in this letter and the significant uncertainties still surrounding this project, we have decided to suspend further consideration of XPressWest's loan request," LaHood said in a letter sent June 28 to XPressWest Chairman Tony Marnell.
Sen. Harry Reid, D-Nev., a major booster of the project, said Friday there was still a chance of federal backing for the major transportation project. An XPressWest spokeswoman said the company understood the project still was being reviewed.
A Transportation Department official said Tuesday evening he was uncertain how to respond.
"The loan application of XpressWest is suspended and no longer under consideration," said Kevin Thompson, associate administrator of the Federal Railroad Administration. "How XpressWest chooses to proceed is really up to them."
Reid had no comment Tuesday. XPressWest officials could not be reached, according to Catherine Levy, a company consultant.
The Department of Transportation released a copy of the rejection letter, redacted in places to shield "commercial information and trade secrets," as according to the federal Freedom of Information law.
The government's decision is a blow to XPressWest, which has proposed to build a high-speed rail line connecting Las Vegas with Victorville, Calif. Electric trains would whisk passengers at speeds up to 150 mph, which boosters said would relieve Las Vegas visitor traffic on Interstate 15 and open the highway to more commercial cargo.
Besides financial questions, the project also was challenged by Republican lawmakers who are senior on House and Senate budget committees. They argued the loan would be a bad bet for taxpayers, pointing to analyses suggesting it would be difficult for XPressWest to generate sufficient revenue to pay back Uncle Sam.
LaHood said XPressWest had "difficulty satisfying domestic manufacturing requirements" of the loan, which would have been the largest ever considered by the Department of Transportation.
A proposal by XPressWest to address the problem "does not meet our expectations for projects financed by the (Railroad Rehabilitation & Improvement Financing)" program, the account from which the firm hoped to draw its loan for a project that was estimated to cost $6.9 billion.
The Buy America policy, according to the Department of Transportation website, seeks to maximize benefits to U.S. companies and workers by ensuring that "infrastructure projects are built with American-made products."
Details of where the XPressWest bid evidently fell short were not immediately available on Tuesday night. LaHood told the company the department expected loan recipients to buy steel, iron and other manufactured goods in the United States.
While foreign companies might struggle to meet the Buy America requirements, LaHood said the government has encouraged loan recipients to combine their rail procurements to create a market large enough to attract domestic manufacturers. He said the priority could not be overridden, "especially given the size of the requested loan."
Generally, nobody in the U.S. builds bullet trains. XPressWest renderings of its proposed electric trains were supplied by Bombadier, a company headquartered in Montreal, with its train division, Bombadier Transportation, based in Berlin.
"In the absence of a U.S. High speed rail network, there is little or no onshore high speed rail manufacturing capability," XPressWest states on its website.
The firm "through its procurement activities, intends to incentivize to the highest degree feasible development of the U.S. industrial base through means such as technology transfer, and domestic sourcing and content."
Review-Journal reporter Tim O'Reiley contributed to this report. Contact Stephens Washington Bureau Chief Steve Tetreault at stetreault@stephensmedia.com or 202-783-1760. Follow him on Twitter @STetreaultDC.
Read the letter sent to XPressWest Chairman Tony Marnell.