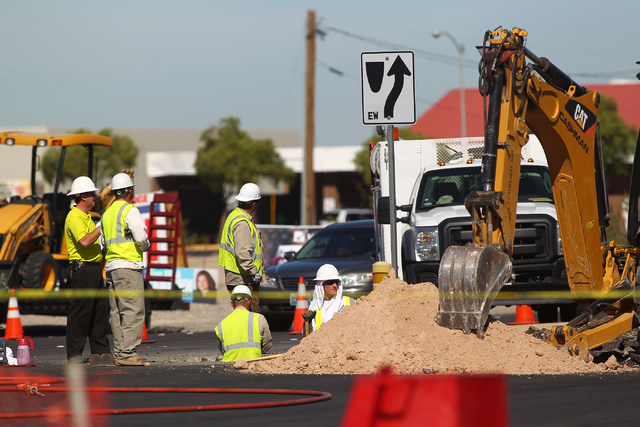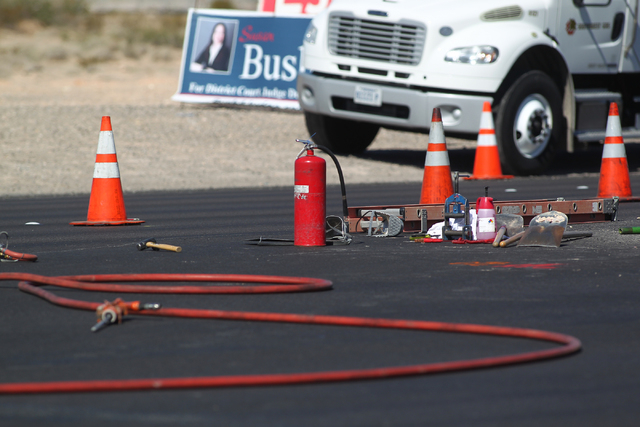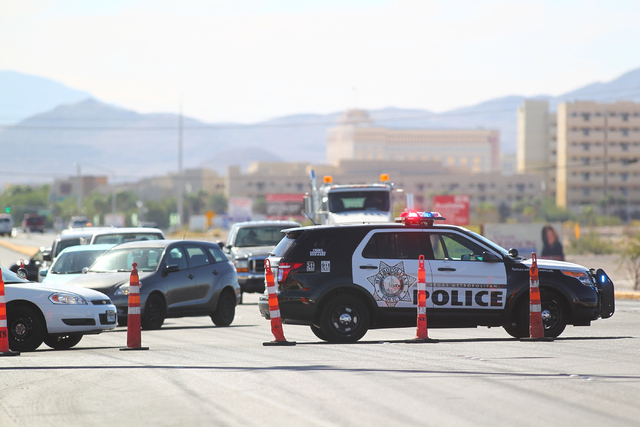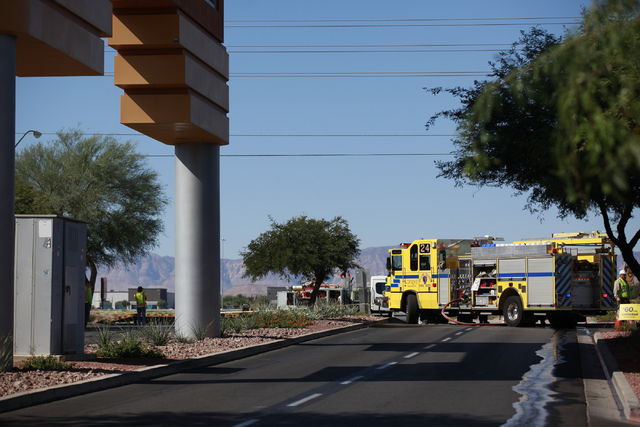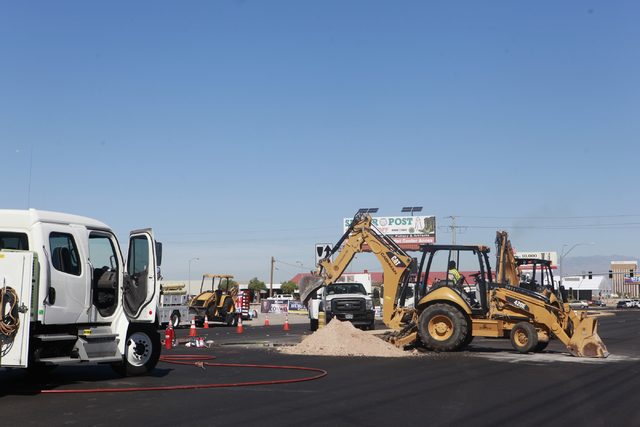 A leak in a gas line disrupted traffic and caused major delays most of the day on Las Vegas Boulevard near the Las Vegas Premium Outlets mall.
The gas leak that was reported about 10 a.m. closed down all northbound lanes of Las Vegas Boulevard and affected approximately 377 customers. Southwest Gas repaired the gas line just after 5:30 p.m. and were beginning the relighting process: going door-to-door and manually relighting each customer's system.
Southwest Gas spokesman Stephen Miller said for the people who aren't home or at a business when they come to relight, they will try to come around at least three times tonight until they are forced to leave a note to contact the gas company at their convenience.
Though the gas line was fixed, Miller was unsure when the cleanup process would conclude and when all northbound lanes of Las Vegas Boulevard would reopen. One lane finally opened late Wednesday evening between Robindale and Warm Springs roads, but traffic remained backed-up into the night.
The cause of the gas leak was still under investigation.
The Regional Transportation Commission urged drivers to use other routes.
Review-Journal writers Cassandra Taloma and Annalise Little contributed to this report.
Contact Kimber Laux at klaux@reviewjournal.com or 702-383-0381. Find her on Twitter: @lauxkimber.