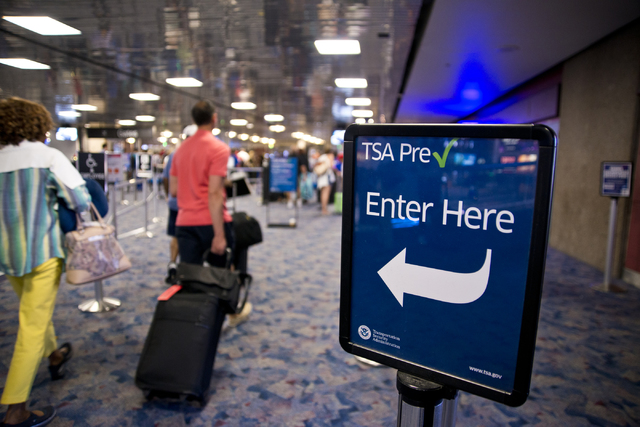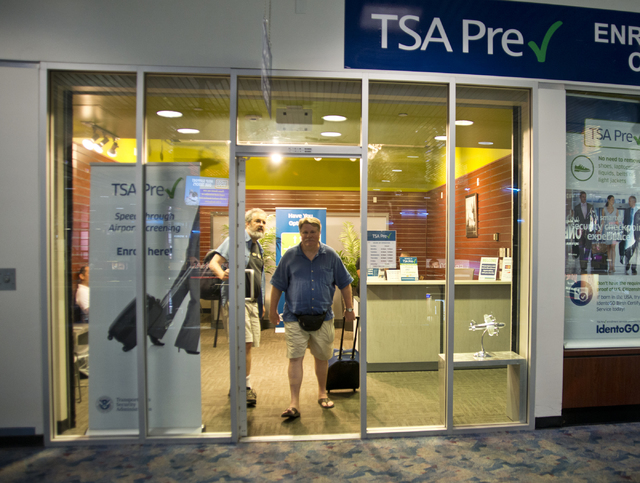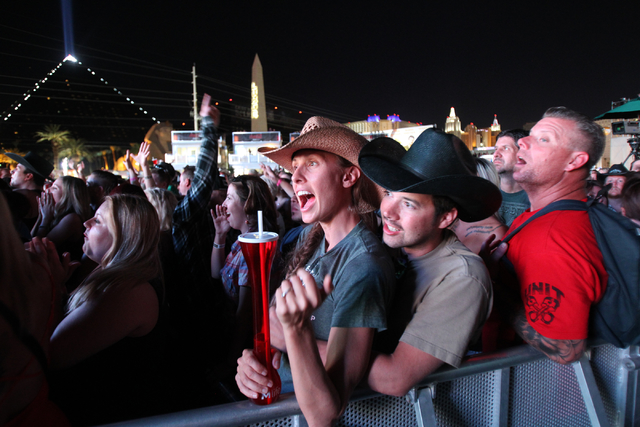 Fans of country music superstars Brad Paisley and Toby Keith will be able to hop into a "fast pass lane" that will help them quickly access the Route 91 Country Harvest Festival this weekend at the Las Vegas Village.
Just like at the airport, members of the Transportation Security Administration's PreCheck program can go through a dedicated lane to bypass the general admission line for the three-day festival that begins Friday.
Members who present their "known traveler" membership number and a photo identification card will receive a wristband that grants them expedited access to the event, according to officials with IdentoGo, the company contracted by the TSA to handle PreCheck enrollments.
Along with providing the festival access perk, IdentoGo will also enroll new PreCheck members from 2 to 9 p.m. Friday, Saturday and Sunday at a booth inside the festival.
"People in general don't like to stand in long lines and we wanted to attach a benefit to the PreCheck program," said Charles Carroll, senior vice-president of identity enrollment services for MorphoTrust, the parent company of IdentoGo. "If you have a large amount of people at major events, a fast-lane makes sense."
While declining to disclose details, Carroll said his company is negotiating similar "fast lane" options for events scheduled next year in Las Vegas and elsewhere in the country.
Nearly 4 million people have enrolled in PreCheck since the program started in October 2011. Travelers pay $85 to join PreCheck, and must show a government-issued photo identification card, along with either a United States passport or birth certificate and complete a digital fingerprinting process.
Contact Art Marroquin at amarroquin@reviewjournal.com or 702-383-0336. Find @AMarroquin_LV on Twitter.