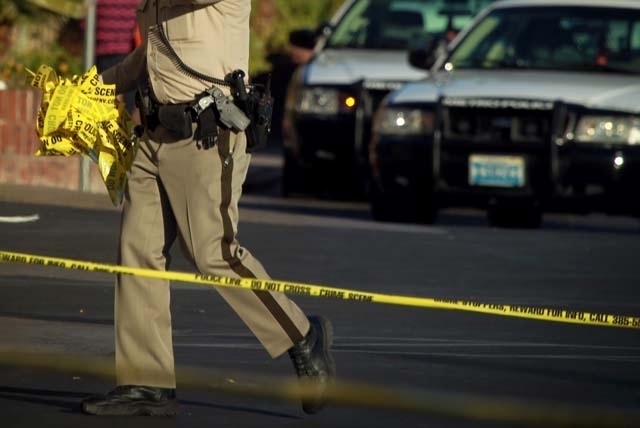 One person is dead after their 2009 Toyota Matrix struck a light pole early Tuesday morning in Summerlin, according to Las Vegas Police.
Officer Laura Meltzer said the accident occurred just before 5 a.m. in the southbound lanes of Town Center Drive north of Desert Inn Road.
The car crossed the center line and drove onto the raised center median when it struck the light pole, which broke at the base and fell into the northbound lanes of Town Center Drive.
Town Center Drive between Havenwood and Desert Primerose Lanes was closed in both directions for about 5 hours while police investigated.
This is the 52nd traffic related fatality in Las Vegas Metropolitan Police Department's jurisdiction in 2013.