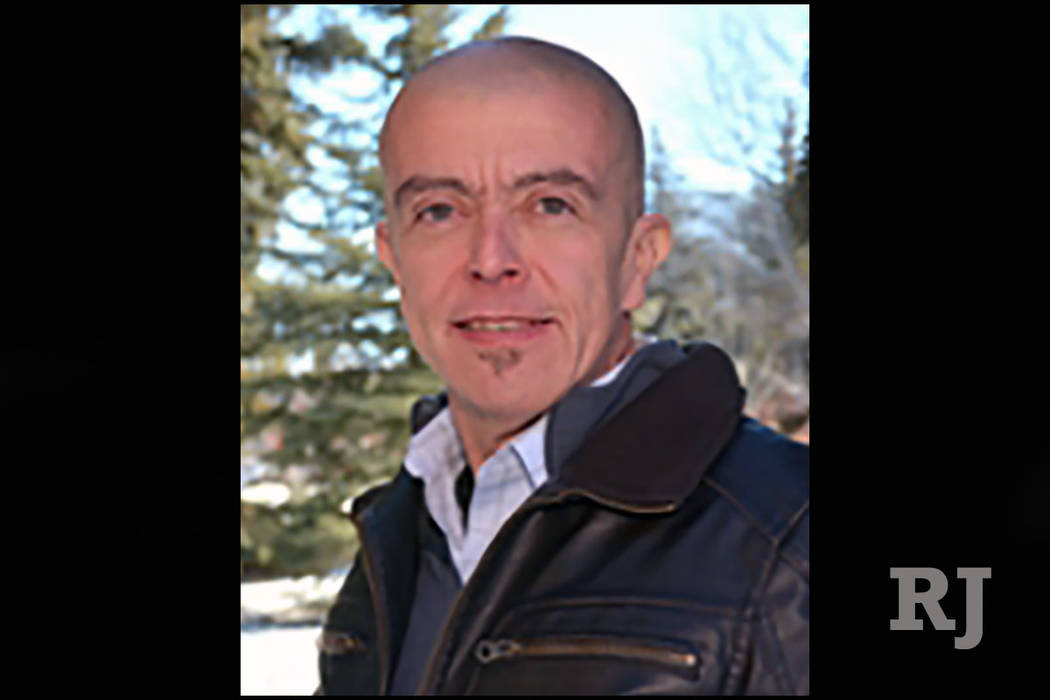 The motorcyclist who died this week after a crash near Valley of Fire State Park was a 52-year-old assistant professor at the University of Wyoming.
The Nevada Highway Patrol said heavy rain and hail contributed to the crash that killed Gustavo Marcelo Sbatella of Powell, Wyoming. He crashed just before 7 p.m. Wednesday while traveling south on Interstate 15 near mile marker 81, Highway Patrol trooper Jason Buratczuk said.
Sbatella was riding a red Yamaha Star when he hit the brakes and entered the rocky median, the Highway Patrol said in a news release Thursday. He was thrown from the motorcycle when it overturned. Sbatella died at the scene.
He had been traveling from Wyoming on his motorcycle to an academic conference in California, Sbatella's son, Alex Sbatella, said.
"I told him to take a plane and he said, 'What is life without a little adventure?' "
University of Wyoming spokesman Chad Baldwin said Sbatella was an assistant professor of irrigated crop and weed management at the Powell Research and Extension Center.
He worked in an area of Wyoming called the Big Horn Basin, an agricultural hub that grows crops such as pinto beans, corn, sugar beets and hay, Baldwin said. Sbatella's research with herbicides and weed control proved especially valuable to the area where he worked, Baldwin said.
"It'll be a big loss," he said. "It's hard to fill his shoes."
Sbatella received a bachelor's degree in agronomy from the Universidad de Nacional de Buenos Aires, Argentina, in 1990, according to his faculty page. He received both his master's and doctorate degrees in the same field from the University of Wyoming in 2004 and 2006, respectively.
Sbatella worked as a research associate at the University of Nebraska and as an assistant professor at Oregon State University before returning to Wyoming and its Department of Plant Sciences in 2014.
Sbatell'a son described his father as a free-spirited but supportive man dedicated to his children and his research.
"He was allergic to pollen, but that never stopped him," Sbatella's son said. "He loved what he did. He embraced that."
Sbatella's last photo posted to Instagram was a photo of Utah with the caption, "time to go," his son noted.
"He was a very happy person all the time," his son said. "He was there to help me at all times. In the ups and downs of life, he was there for me."
Sbatella is survived by his two children and two grandchildren.
Contact Rachel Hershkovitz at rhershkovitz@reviewjournal.com or 702-383-0381. Follow @rzhershkovitz on Twitter.Review-Journal reporter Max Michor contributed to this story.