Officials reconsider offramp near Raiders' Las Vegas stadium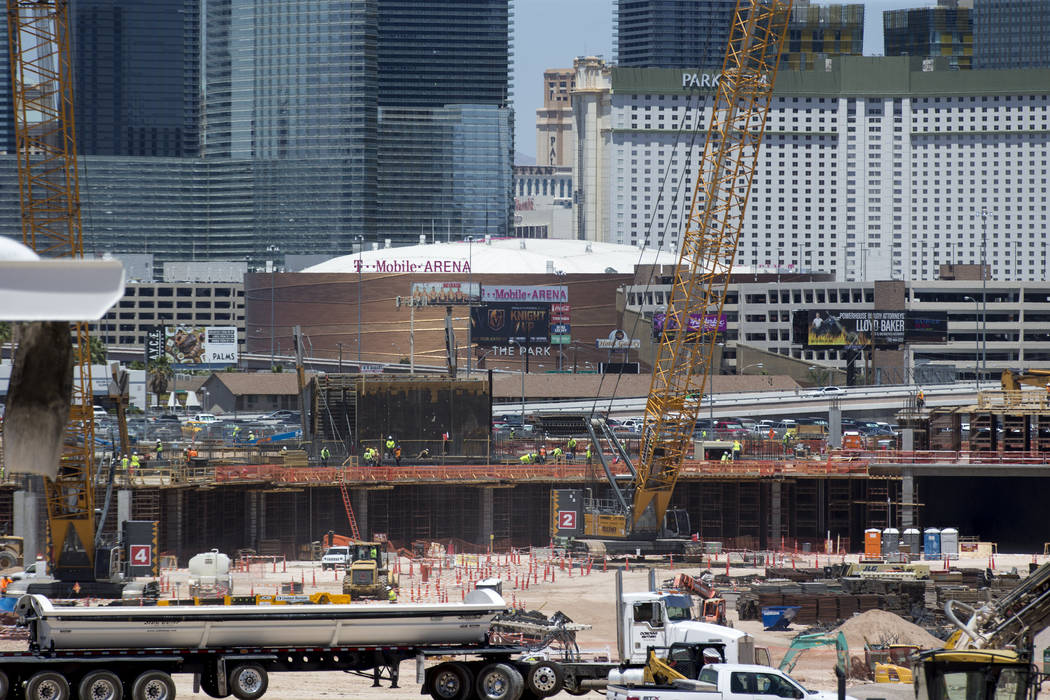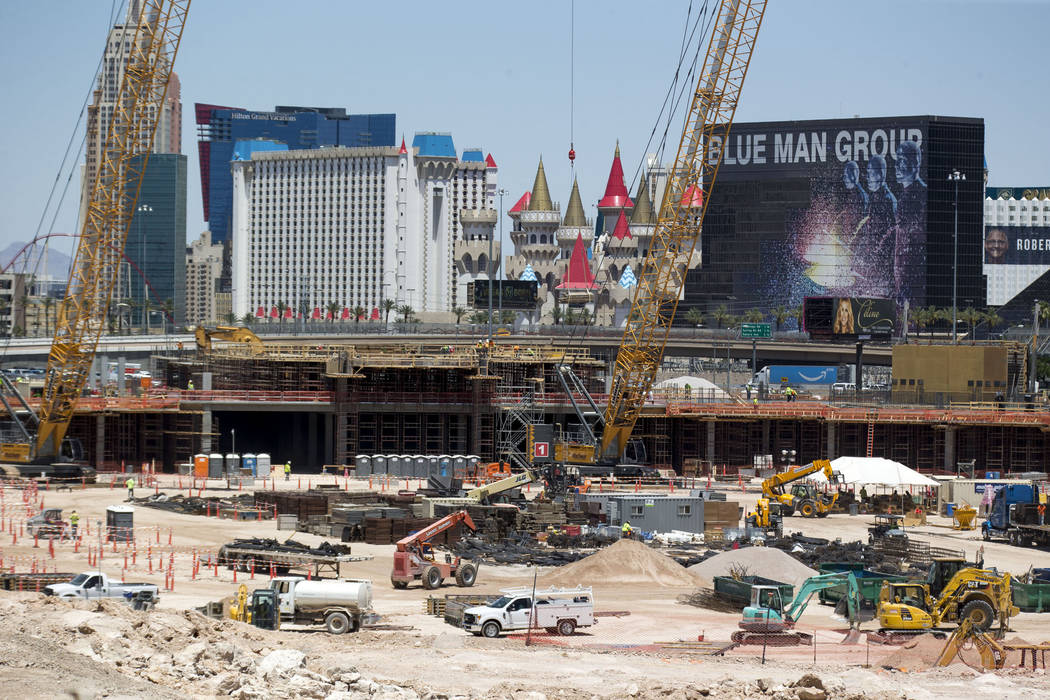 A project meant to funnel motorists to the Raiders' new stadium might not be helpful after all.
Concerns raised this month by the stadium's developers and MGM Resorts International prompted state transportation officials to reconsider building a direct-access carpool lane from Interstate 15 to the Hacienda Avenue overpass.
The high-occupancy vehicle offramp is now considered moot as the stadium's developers move toward a plan that would convert the Hacienda overpass into a pedestrian walkway on game days, with a single traffic lane designated for public transit.
The Nevada Department of Transportation is considering an alternate location for the carpool offramp.
"We definitely don't want a situation where the stadium and MGM can't support what we intend to construct," NDOT Director Rudy Malfabon said at the agency's board meeting Monday.
The department had planned to start construction in 2020 on a pair of direct-access ramps that would connect a new carpool lane on I-15 to Hacienda and Harmon avenues. Those $32 million offramps were planned before there were discussions of a football stadium and were originally scheduled to be finished in 2035. However, transportation officials agreed in January to accelerate the project to help relieve traffic congestion around the Raiders stadium.
The ramps also were in an October 2016 report that recommended at least $899 million in freeway improvements that should be fast-tracked to accommodate the stadium, which started construction in November on a 62-acre plot near I-15 and Russell Road.
That report also called for a pedestrian bridge across I-15, allowing football fans to walk from the Strip to the stadium. Developers have placed that project on hold and want to use Hacienda as the walking path to the stadium, Malfabon said.
Don Webb, chief operating officer of the Las Vegas Stadium Co., a subsidiary of the Raiders, did not return phone calls and email messages seeking comment Monday.
"As key stakeholders in the development process, we are committed to ensuring guests, visitors and locals have access to safe and reliable transportation options that account for the influx of thousands of people to the stadium and surrounding areas, especially during game days," officials with MGM Resorts said in a statement. "We believe the best future use for the Hacienda/I-15 overpass is as a premier pedestrian-focused zone that allows safe and convenient access between the stadium and nearby resort corridor. We look forward to working with the Nevada Department of Transportation on a plan to help ensure safe transportation for all to and from the stadium."
Malfabon said he has relayed the proposed change to the Federal Highway Administration, which is conducting an environmental and engineering review of the carpool ramps and a $200 million reconfiguration of the Tropicana Avenue interchange at I-15.
Construction on those projects could start as soon as 2020, when the Raiders are scheduled to kick off their first game at the Las Vegas stadium.
"I think one of the worst outcomes on day one is to have a big traffic jam and not have everything done," said Gov. Brian Sandoval, who serves as chairman of the Transportation Department board.
Contact Art Marroquin at amarroquin@reviewjournal.com or 702-383-0336. Find @AMarroquin_LV on Twitter.