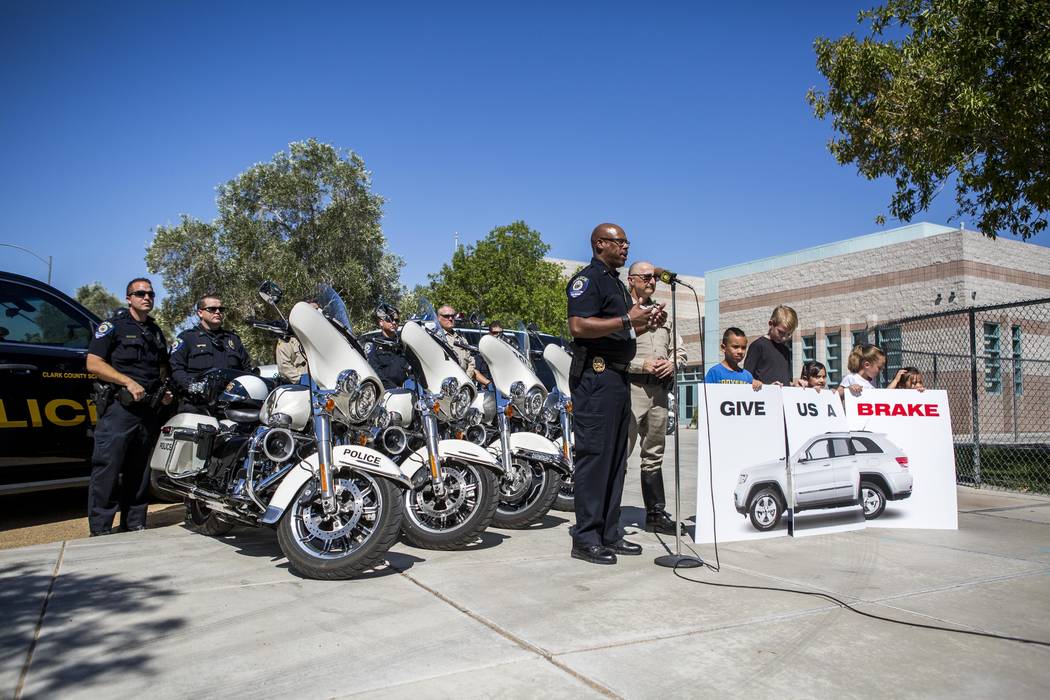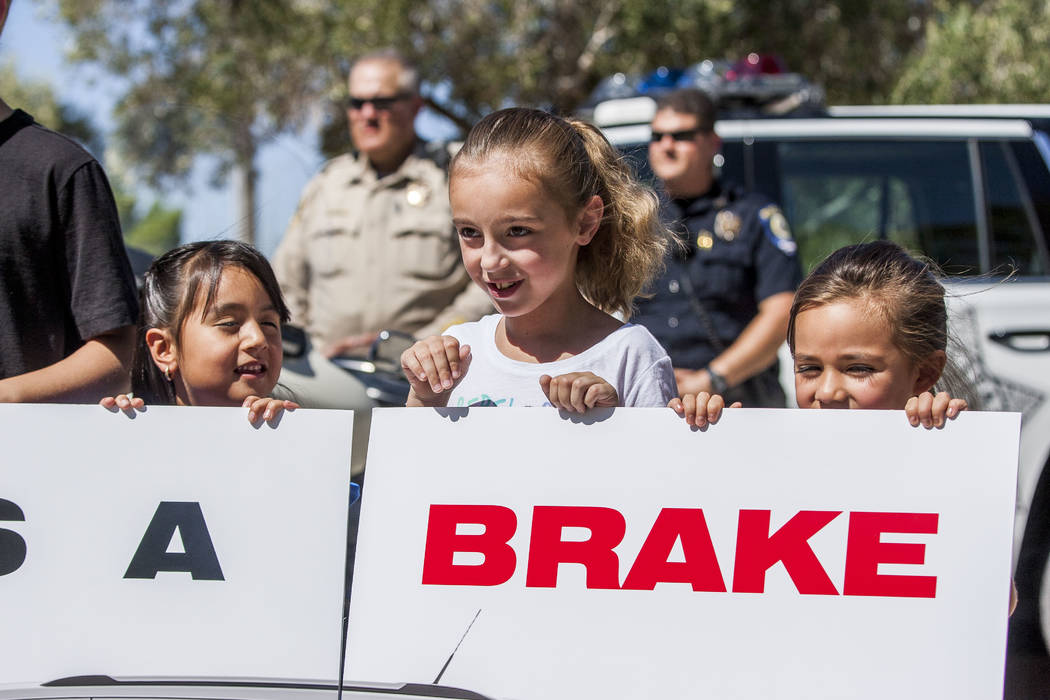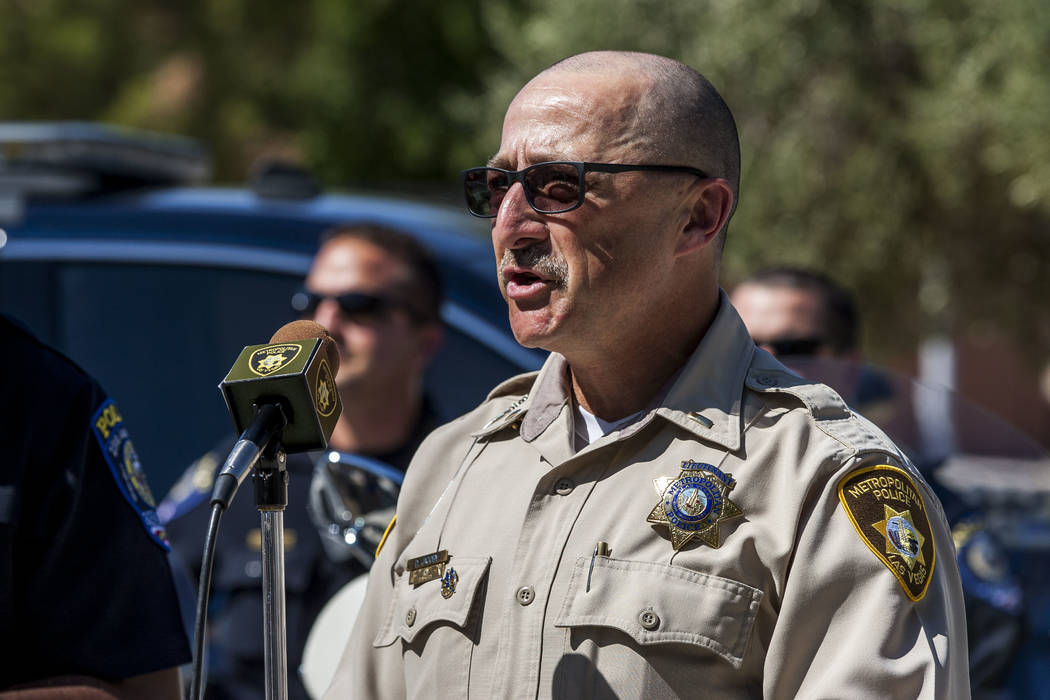 Joined by five elementary school-aged "helpers" Tuesday morning, Las Vegas and Clark County School District police asked drivers to slow down and parents to practice safe pedestrian habits heading into the first day of school Monday.
"We're here to remind morning commuters to make sure the switch is going from the summertime driving to at-school driving because of all the extra commuters," said Lt. David Jacoby of the Metropolitan Police Department's traffic section.
About 320,000 students and 40,000 teachers will head back to school Monday, posing an increased risk for traffic accidents, he said.
At a Tuesday morning news conference at Hal Smith Elementary School on Desert Inn Road, five children held up a cautionary sign reading, "Give us a brake." A couple of young girls were barely taller than the sign, which was the height of a car hood.
Jacoby warned that drivers going faster than the 15 mph speed limit posted in school zones would be ticketed. In school zones, those fines are doubled.
He also reminded parents to remove all distractions when getting their children to school, like phones and headphones, and to stop behind school buses.
When dropping children off, it's best for parents to park and walk their children to the school entrance, school police Lt. Darnell Couthen said.
"We do not want our parents creating bad habits for their kids," he said. "They emulate everything that you do."
So, show patience, he said.
"It's going to be a very, very busy time," Couthen said. "A lot of excitement from the kids (and) a lot of excitement from the parents."
Contact Jessie Bekker at jbekker@reviewjournal.com or 702-380-4563. Follow @jessiebekks on Twitter.