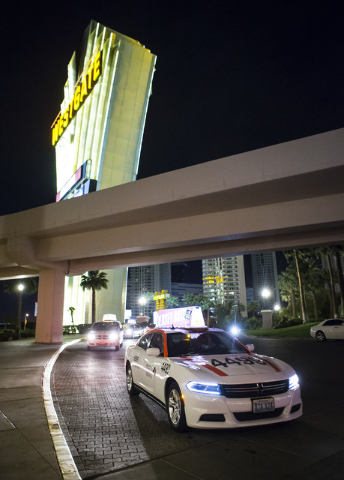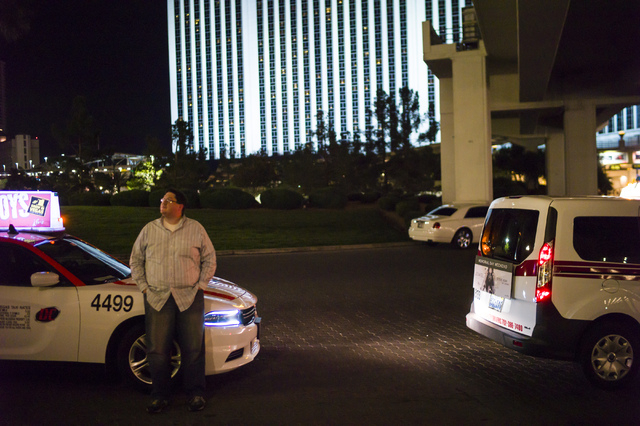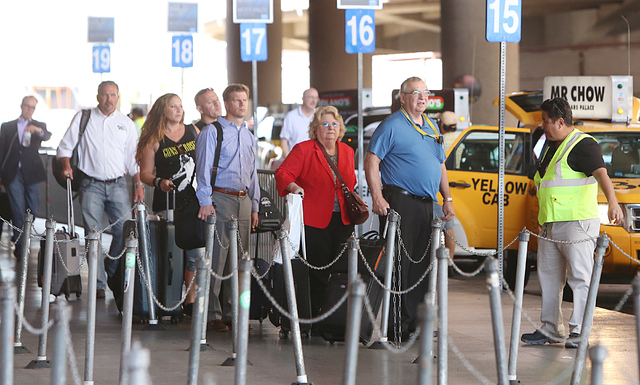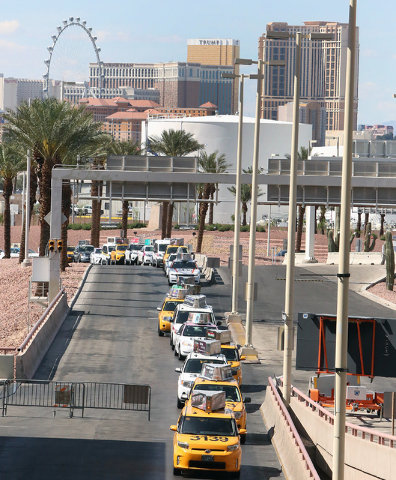 A state audit released earlier this year overstated that taxi customers were charged excessive fees, according to a report expected to be released Thursday during a meeting that could determine the fate of the agency regulating Southern Nevada's taxicab industry.
The report, commissioned by several taxi operators, argues that rates were properly increased under allowances provided by state law, and that a $3 credit card fee and other charges were properly applied.
The latest findings serve as a counterpoint to a critical study released in January by the Executive Branch Audit Committee, which recommended that the Nevada Taxicab Authority be dissolved after determining taxi riders were overcharged $47 million annually.
In the state audit's wake, the Sunset Subcommittee of the Legislative Commission is expected Thursday to recommend whether the Taxicab Authority should continue operating independently, or be dissolved and folded under the authority of the Nevada Transportation Authority, which regulates ride-sharing companies, taxis and limos throughout the rest of the state.
The agency's fate will ultimately be determined by the state Legislature.
"The audit, when it was first released, left people with the impression that consumers were being gouged," said Jeremy Aguero of Las Vegas-based Applied Analysis, who authored the report.
Gov. Brian Sandoval, who chairs the Executive Branch Audit Committee, has not yet reviewed Aguero's report, a spokeswoman for the governor said.
Steve Weinberger, administrator of the audit committee, declined to comment.
Teri Williams, a spokeswoman for the Taxicab Authority, said that the agency still needed to review the latest findings.
The state audit said a $3 fee for using credit cards led to $14.2 million to $20.3 million in additional annual income for cab companies. The audit recommended the fee should be reduced to 90 cents or eliminated, noting that cabs in Clark County were the only ones to implement the charge.
Aguero said he visited the country's 50 largest metropolitan areas and found that other cities tag on "miscellaneous fees" that could drive up costs, such as additional passengers, hauling oversized suitcases and calling dispatchers to request a cab.
While current cab rates slightly outpace inflation, Aguero said that taxi fares had remained unchanged from 2008 to 2014, when a rate hike was approved. Shortly afterward, Aguero said the state tacked on a 5-cent technology fee that never went to the cab companies.
Fares jumped another 20 cents per mile for nearly 12 weeks last summer, under a provision that allows cab companies to increase mileage fees when federal data shows that the average price for gasoline exceeds $3.25 per gallon, Aguero said.
The state audit said the fuel surcharge should not have been assessed. It assumed that the fee was in place for a year and resulted in $27 million in additional revenue for cab companies. Aguero said the fuel surcharge for mileage ended when federal data showed that gasoline prices declined in November.
"Me, along with my fellow operators, are anxious for these findings to become public," said Brent Bell, president of Whittlesea-Bell Transportation and head of the Livery Operators Association, which hired Aguero to write the review.
"The people who think the Taxicab Authority should be dissolved or folded into another agency have no idea how much work these people do, or how important it is," Bell said. "Like any agency, it has it's issues that could improve, but it's valuable to this industry, the city and tourists."
Contact Art Marroquin at amarroquin@reviewjournal.com or 702-383-0336. Find @AMarroquin_LV on Twitter.