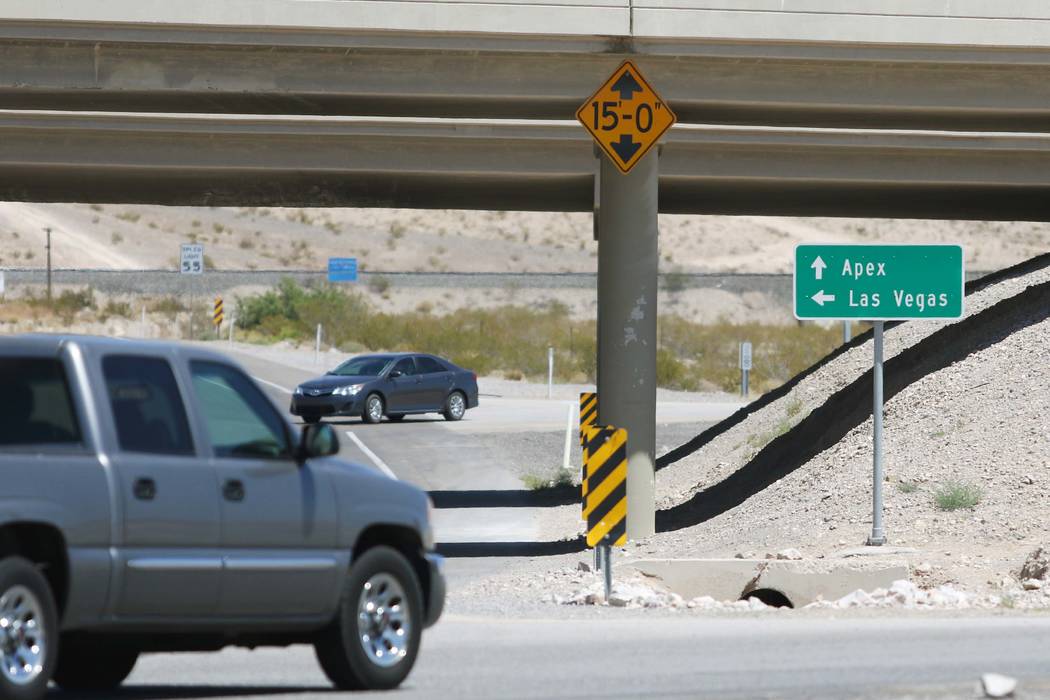 Faraday Future's electric vehicle plant may be history, but state officials are moving ahead with a $57.8 million freeway improvement project near Apex Industrial Park.
Ames Construction will widen a 5-mile stretch of U.S. Highway 93 from Interstate 15 to Apex Power Parkway in North Las Vegas,
under a contract awarded Monday morning by the Nevada Department of Transportation's board of directors.
Work is expected to start by March on the Garnet interchange, and completed by the end of 2018.
"That's pretty ambitious," Gov. Brian Sandoval said of the project's nine-month construction schedule.
"This project is really important," Sandoval said. "I think there's going to be a lot of activity there."
NDOT officials said that Faraday Future's decision last month to not build a factory at the Apex complex would not discourage plans to complete the Garnet interchange project.
Preliminary plans released June 2016 had called for building a flyover over from U.S. 93 to Faraday's $1 billion plant. As Faraday faltered, NDOT removed the costly flyover ramp.
NDOT officials said they are still pushing ahead with the project because U.S. 93 interchange at I-15 was built to substandard specifications and is prone to flooding. Additionally, the Garnet interchange is part of a major hauling route for truckers, and NDOT officials said they hope to see growth soon at the adjacent Apex complex.
"The Apex property is the only property in Southern Nevada with the type of industrial expansion that our community needs," NDOT board member Tom Skancke said. "This is a site that's always been difficult for us to promote in the economic development industry … because there is no connectivity."
Contact Art Marroquin at amarroquin@reviewjournal.com or 702-383-0336. Find @AMarroquin_LV on Twitter.