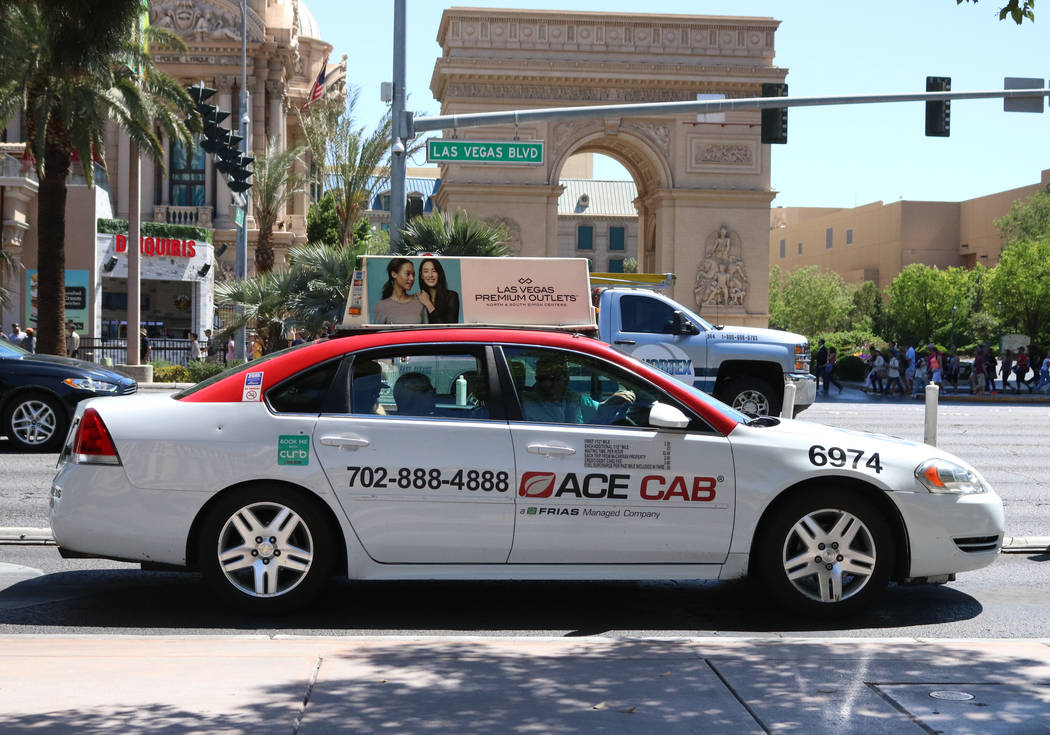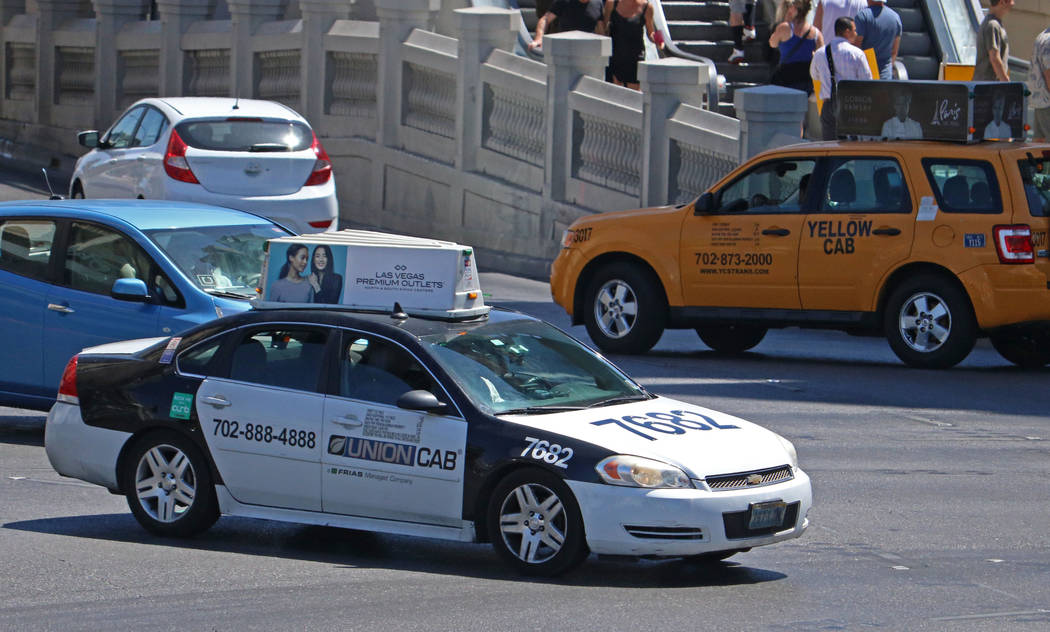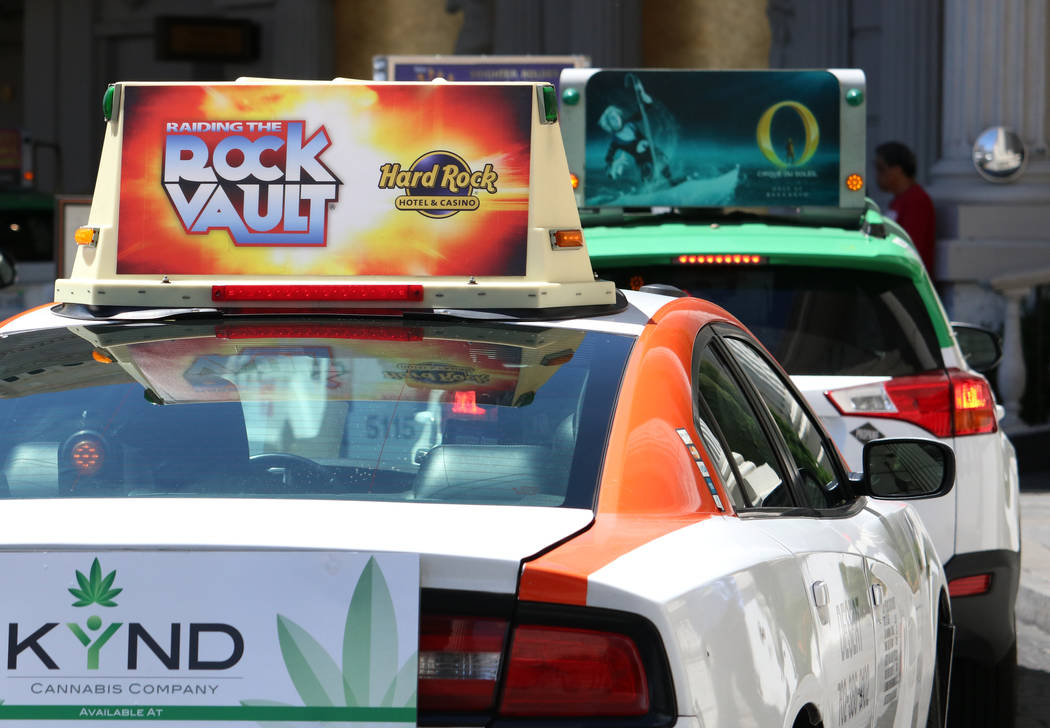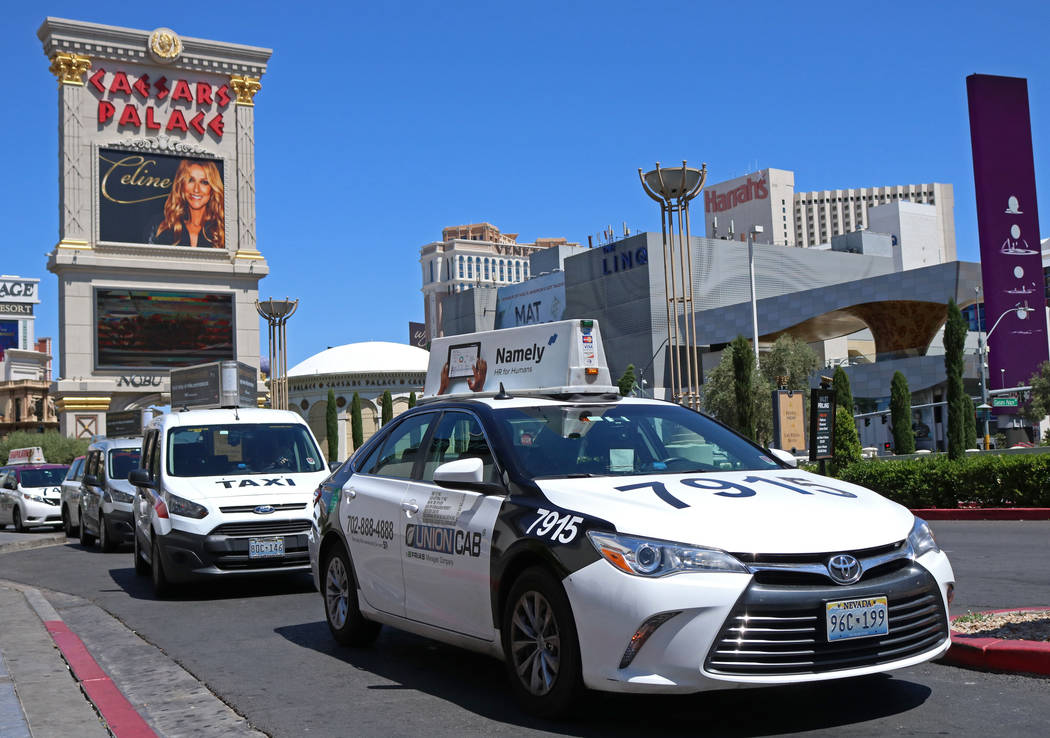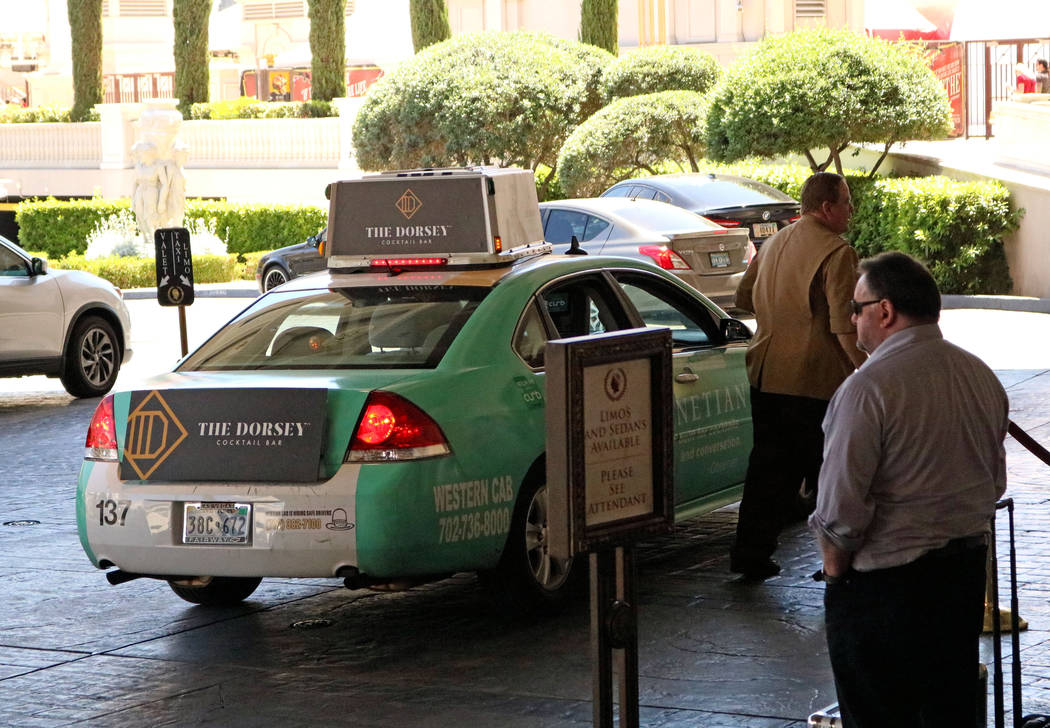 The Nevada Taxicab Authority pumped the brakes Thursday by delaying a decision on whether to test parallel routes that cabbies could use without being accused of cheating passengers traveling along the Strip and downtown Las Vegas.
On the advice of their attorney, the five-member panel will now wait until the Nevada Legislature considers Assembly Bill 487. The bill calls for updating 40-year-old regulations within the taxicab industry — including how to deal with drivers who take longer routes than necessary in a practice known as long-hauling.
"I do feel hogtied, and I do feel frustrated that we're not capable of doing anything right now," Stan Olsen, chairman of the board regulating Southern Nevada's taxicab industry, said Thursday.
Currently, taxicab drivers are required to take the shortest possible route to avoid accusations of long-hauling. Cabbies only use alternate routes if passengers approve.
Cab companies belonging to the Livery Operators Association have spent the last several months testing alternate routes that drivers could use to avoid heavy traffic on the Strip during the midday and evening commutes.
For example, an evening drive from New York-New York hotel-casino to the Downtown Grand by way of Interstate 15 would shave off 20 minutes and save $3.44, according to updated numbers presented Thursday by the association.
John Marushok, general manager of Frias Transportation Management, said drivers have the ability to know the fastest and cheapest route at any given time.
Of the 224 citations issued to Southern Nevada cabbies in March, 114 were for long-hauling violations, according to figures released by the Taxicab Authority.
Most of those citations were related to taxi trips taken to or from McCarran International Airport, while a "small percentage" were connected to drivers who diverted from set routes along the Strip, said Ruben Aquino, chief investigator for the Taxicab Authority.
Contact Art Marroquin at amarroquin@reviewjournal.com or 702-383-0336. Follow @AMarroquin_LV on Twitter.
Continued declines for Southern Nevada's 16 taxicab companies
March 2017
Taxi Trips: 2 million, down 3.7 percent from March 2016
Revenue: $33 million, down 3.35 percent from March 2016
Year-to-date
Taxi Trips: 5.39 million, down 11 percent from the same period last year
Revenue: $86.8 million, down 11.2 percent from the same period last year
Source: Nevada Taxicab Authority