Thanksgiving weekend ends as traffic jams I-15 near Las Vegas
November 25, 2018 - 8:17 am
Updated November 25, 2018 - 7:54 pm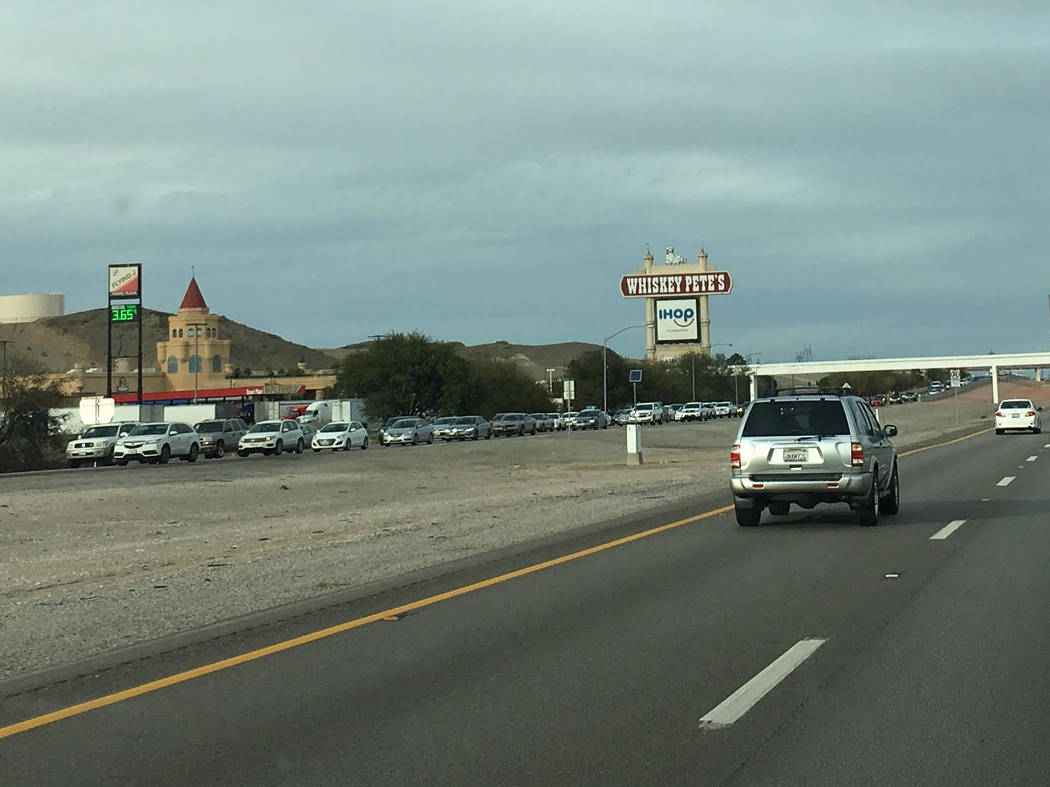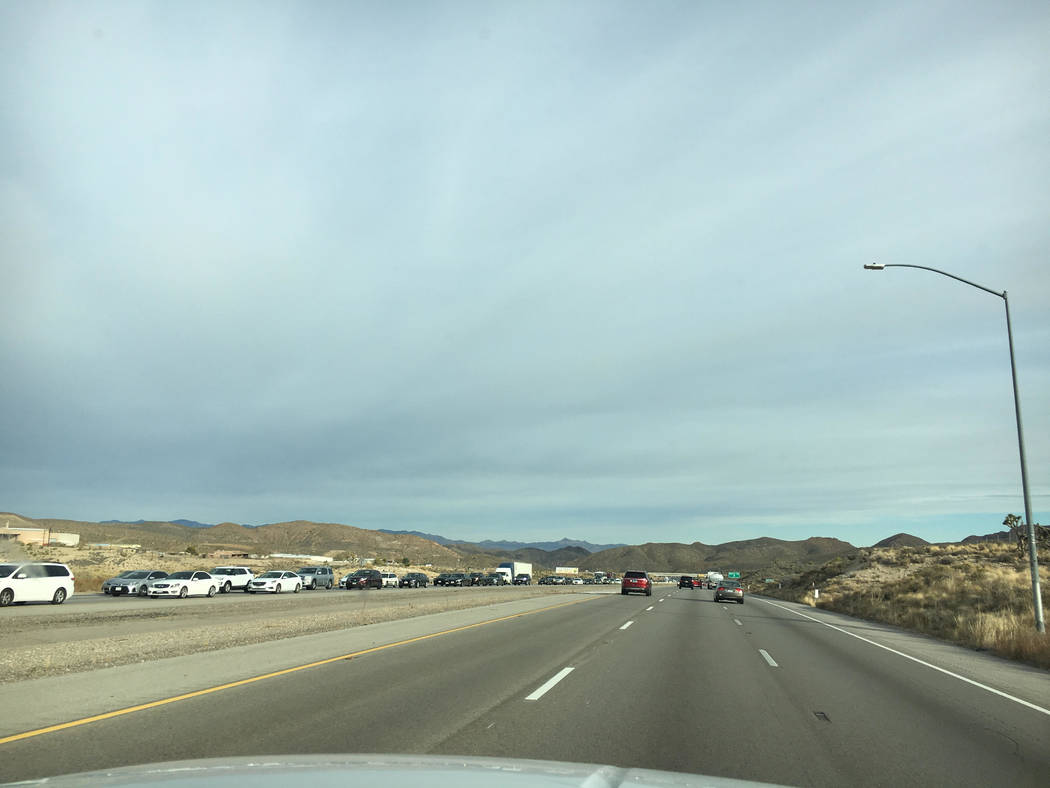 Traffic leaving Nevada and heading into Southern California was backed up as much as 21 miles on Interstate 15 near Las Vegas, traffic cameras showed Sunday.
By noon, the congestion already was backed up 20 miles, according to NHP Trooper Jason Buratczuk.
"It's the product of squeezing three travel lanes into two when you hit California," Buratczuk said. "Also the new agricultural checkpoint adds to the problem."
The checkpoint has been open for about six months, he said.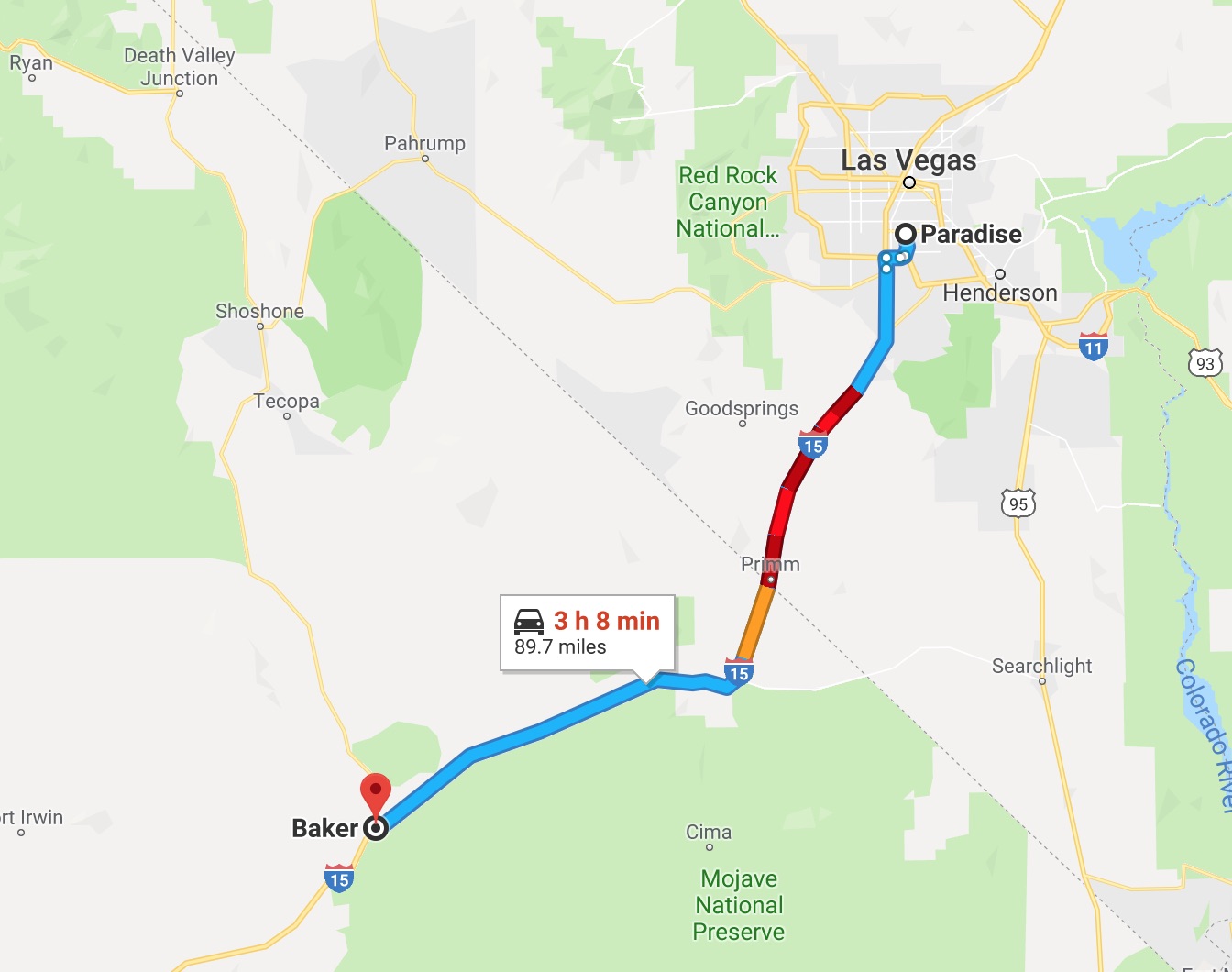 Southbound I-15 traffic backed up on the California/Nevada border around noon. Google Maps.
By 7:30 p.m., the congestion had improved significantly, with only a 3-mile backup at Primm reported by the Regional Transportation Commission.
#FASTALERT 25-Nov-18 7:30PM,=UPDATE=
Slow Traffic I-15 South to California, ,
3 Mile Back-up from state line, prepare for delays

— RTC Southern Nevada (@RTCSNV) November 26, 2018
NHP's Southern Command shared an alternate route to California on Twitter that would have taken drivers through Pahrump and around the traffic. NHP had recommended taking State Route 160 north to State Route 372, in Pahrump, then taking State Route 127 south into Baker.
"It's out of the way but you won't be in bumper to bumper traffic," the department tweeted just before noon Sunday.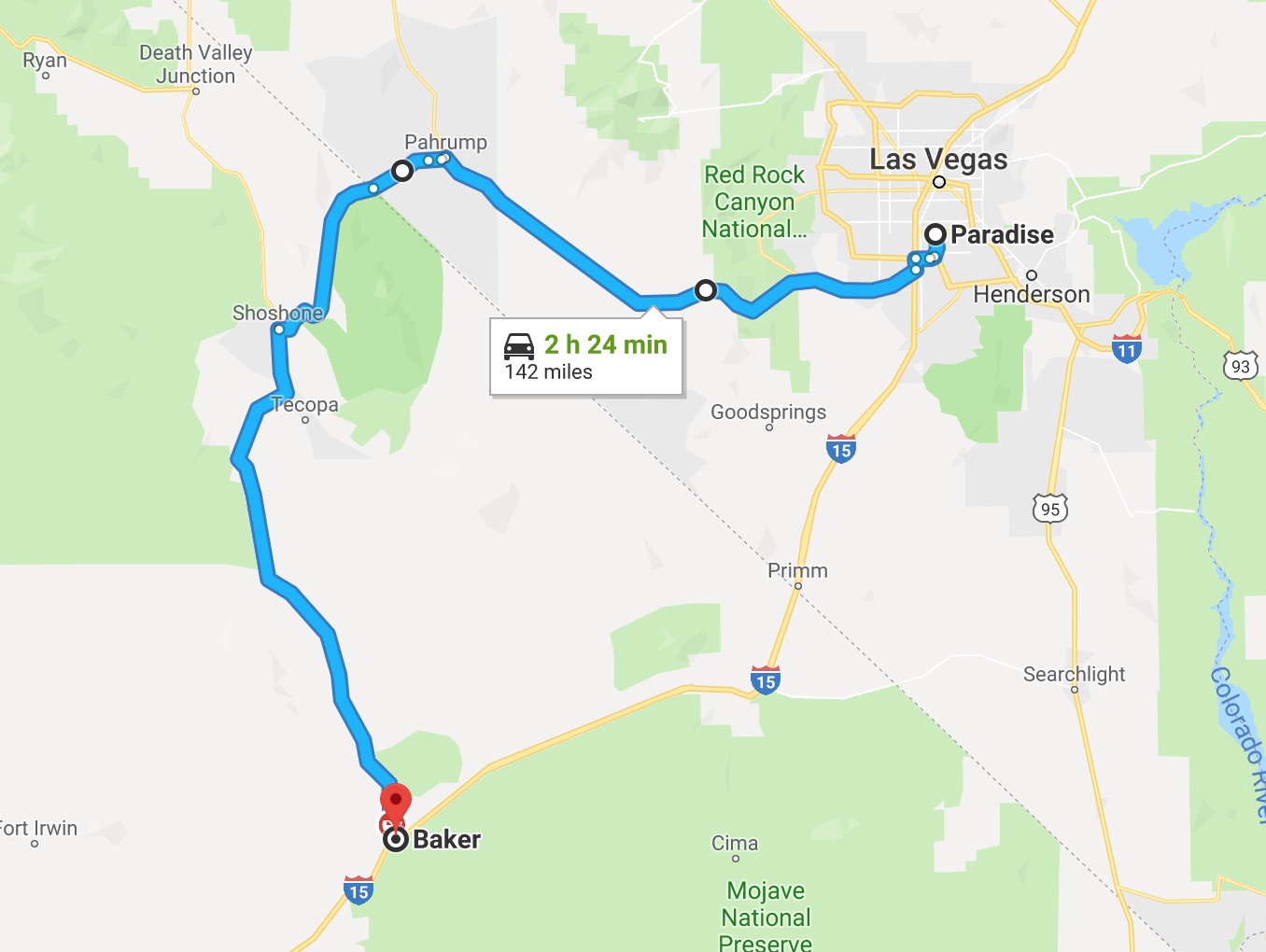 An alternate route that covers greater distance but takes less time in current conditions. Google Maps.
Live cameras angled at traffic on southbound Interstate 15 showed heavy traffic from Jean to Primm, just past the Nevada-California state line.
11/25/2018 8:20 AM

Heavy Traffic I-15 South to California
16 Mile Back-Up
Expect Long Delays

— RTC Southern Nevada (@RTCSNV) November 25, 2018
The RTC had advised that peak traffic hours Sunday will be from 8 a.m. to 8 p.m. Drivers were warned about delays of up to an hour and 40 minutes, the RTC said.
Contact Kimber Laux at klaux@reviewjournal.com. Follow @lauxkimber on Twitter.