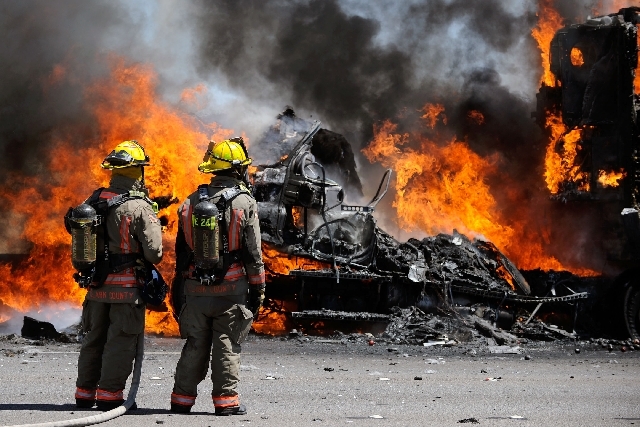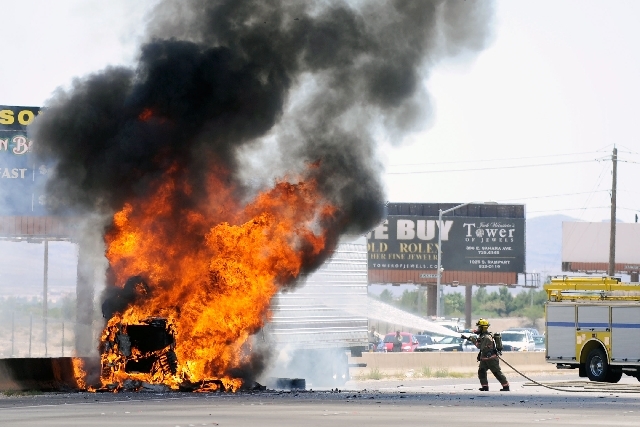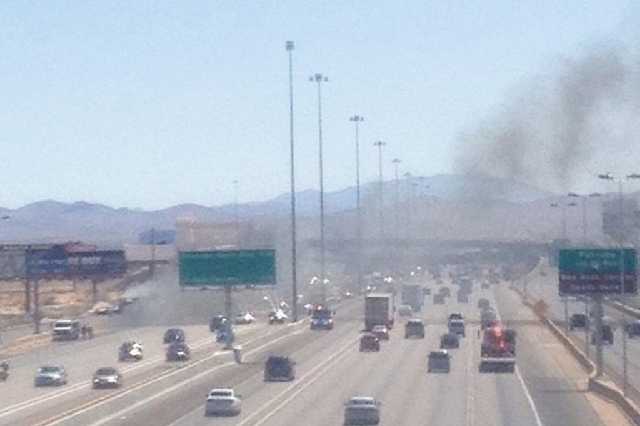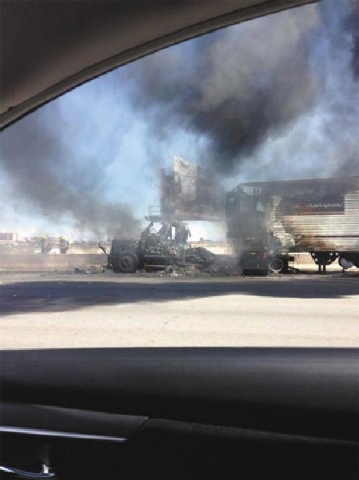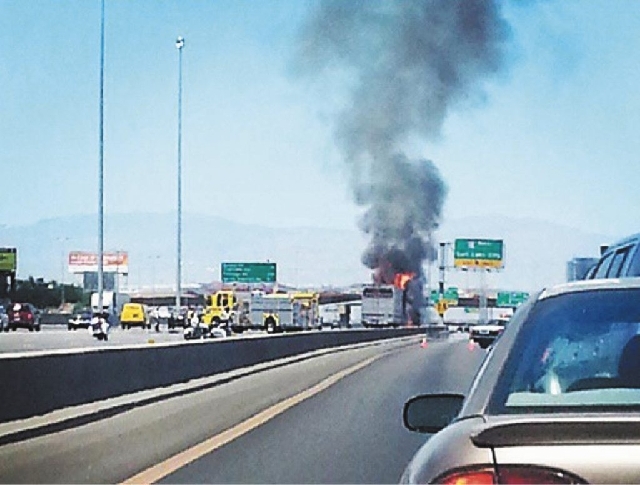 A tractor-trailer that caught fire is blocking traffic Monday along Interstate 15 near Blue Diamond Road.
Clark County firefighters responded to the call shortly after 1 p.m.
Nevada Highway Patrol trooper Jeremie Elliott said that all northbound lanes of I-15, including the parallel access road, have been blocked off while crews battle the fire. Some vehicles are sneaking around the far left side of the road though, Elliott said.
This is a developing story, check back for updates.
Contact reporter Colton Lochhead at clochhead@reviewjournal.com or 702-383-4638. Follow him on Twitter @clochhead44.