Warm Springs Road onramp at 215 Beltway to close Sunday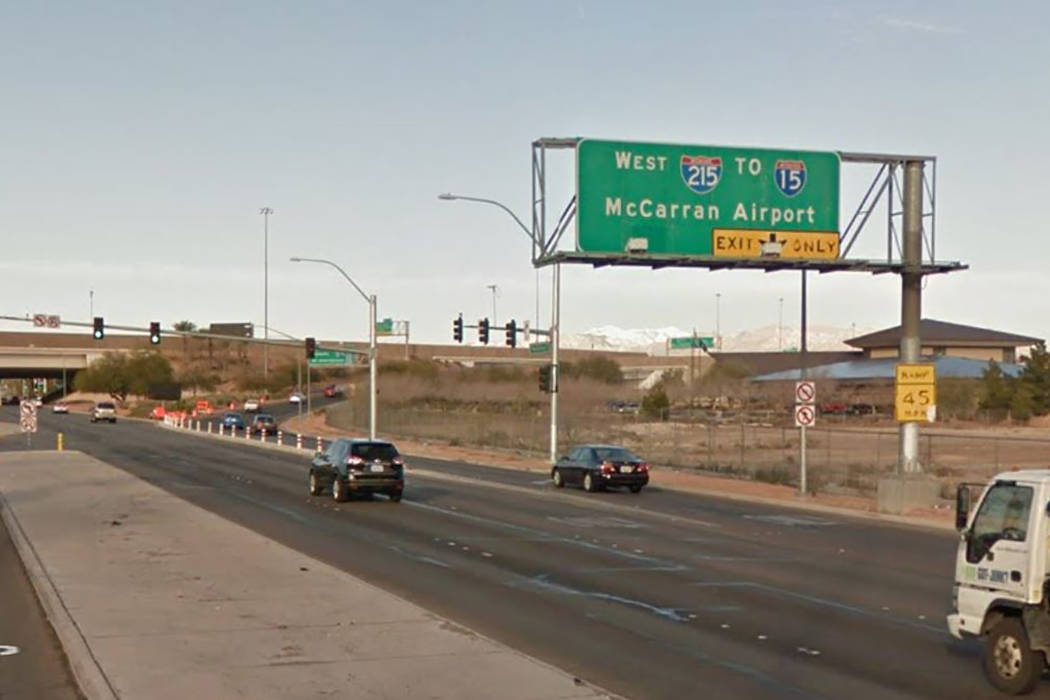 The Warm Springs Road onramp to westbound 215 Beltway will be closed for more than a month as crews continue building a $52.5 million flyover bridge in the southeast end of the Las Vegas Valley, Clark County officials said Wednesday.
The on-ramp will be closed from 9 p.m. Sunday until late May, county spokeswoman Stacey Welling said. Drivers were advised to use on-ramps at Las Vegas Boulevard, Sunset Road and Windmill Lane to access the Beltway.
The closures are part of a project that calls for building a new flyover ramp and bridge connecting the southbound airport connector to the eastbound Beltway and widening the off-ramp from the eastbound Beltway to Warm Springs Road.
Construction for the entire project is expected to finish by August, Welling said.
A few miles west, an unrelated project will restrict traffic for some overnight work on the Beltway at Decatur Avenue in the southwest end of the valley, Welling said.
The eastbound Beltway will be narrowed to a single lane at Decatur from 9 p.m. to 6:30 a.m. Sunday and Monday as crews complete some bridge maintenance. The westbound Beltway will get the same treatment at Decatur on Tuesday and Wednesday nights.
Contact Art Marroquin at amarroquin@reviewjournal.com or 702-383-0336. Find @AMarroquin_LV on Twitter.