Work on Summerlin Parkway median barriers will close lanes through November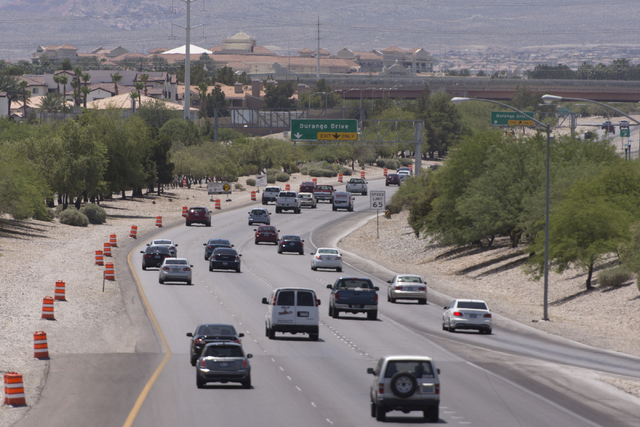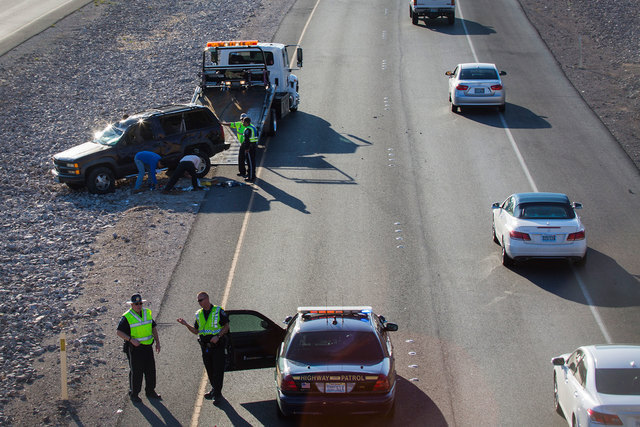 Work began this week to install barriers along the median of Summerlin Parkway, a road that didn't offer protection for out-of-control vehicles that sometimes caused fatal cross-traffic collisions.
A system of heavy, high-tension steel cables will line both sides of the median, creating a springlike effect aimed at supporting the weight of vehicles that stray from the expressway between Buffalo Drive and the 215 Beltway, Las Vegas city officials said.
"The new cable barrier has the unique ability to catch vehicles when they leave the road," Las Vegas Transportation Engineer Mike Janssen said. "This in turn is expected to reduce the severity of any future crashes."
Drivers can expect some delays on Summerlin Parkway during the three-phase, $2 million project expected to wrap up by December. The fast lane in both directions of the parkway will be closed between Buffalo Drive and Rampart Boulevard from 9 p.m. to 6 a.m. Sunday to Friday through July 6.
In July and August, the left lane in both directions will close between Rampart Boulevard and Town Center Drive from 7 p.m. to 6 a.m. Sunday to Friday. The third phase will lead to the closure of fast lanes headed in both directions from Town Center Drive to the 215 Beltway from 6 a.m. to 4 p.m. weekdays from August through November.
Between 2008 and 2013, five crashes were caused by vehicles that traveled across the median and ended up in opposing traffic, leading to three deaths and eight injuries, according to figures provided by the city. In three of those crashes, a meandering driver struck a vehicle headed in the opposite direction.
During the same period, an additional 68 accidents resulted in drivers who who lost control on the high-speed expressway and landed in the median, leading to four deaths and 33 injuries.
Of those 73 accidents, 15 involved drivers under the influence of drugs or alcohol, while four were the result of distracted driving and three were caused by motorists who fell asleep at the wheel, city officials said.
A traffic study released two years ago suggested that barriers be installed along the Summerlin Parkway median. That study was made public shortly after 20-year-old Savanna Gonzales and her 31-year-old boyfriend, Frank Spenia, were struck head-on by an alleged drunken driver who caused a crossover collision in February 2014.
More recently, 37-year-old Stacey Palmer of Las Vegas died in January when she lost control of her car on the Summerlin Parkway, veered into the median and overturned, throwing her from the vehicle.
The median barrier project is funded by the Nevada Department of Transportation's Federal Highway Safety Improvement Program and the Regional Transportation Commission of Southern Nevada's fuel revenue indexing program.
Contact Art Marroquin at amarroquin@reviewjournal.com or 702-383-0336. Find @AMarroquin_LV on Twitter.