2012 PRIMARY ELECTION: STATE SENATE DISTRICT 5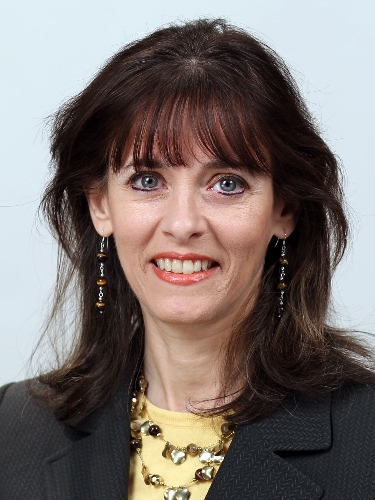 Steve Kirk vows not to leave a hand unshaken or a GOP door not knocked on in the Republican primary race for state Senate District 5.
He knows that if he is to defeat political newcomer Dr. Annette Teijeiro, then he must do better than in his last race. Three years ago he lost the Henderson mayor's race by 45 votes. The loss taught him that every vote counts.
But Teijeiro, who has been walking the district as well, said that while Kirk has the endorsement of the Senate Republican Caucus, she has the message that voters want to hear.
"I am one of them," said Teijeiro. "I am not a career politician."
Teijeiro said Nevada cannot tax its way to recovery and she is not sure whether she can support Gov. Brian Sandoval's plan to extend for two more years $620 million in taxes that otherwise would expire.
"We don't need to tax our citizens more," she said. "We need jobs. I am not in favor of taking money from the private sector because it means fewer jobs."
She said she favors school choice and vouchers.
Kirk considers his Henderson City Council experience a benefit, saying local government experience is needed in the Senate. He also cited his experience cutting budgets and working with others.
He was a board member of the Clean Air Coalition that sued the Legislature for taking $62 million of its money. The state Supreme Court ruled in the coalition's favor in May 2011.
Before that decision, local government officials used to "be mortified" when legislators went into session because it meant their money was going to be raided, he said.
Kirk supports the Sandoval plan to extend the tax increases two more years.
"I am not in favor of cutting education any more," he said. "I am grateful the governor has done the right thing to make sure our kids have adequate funding."
But Kirk said he would not back any new tax increases.
The primary winner will face former state Sen. Joyce Woodhouse, D-Henderson, in the general election. Woodhouse drew no primary opposition in a district where Democrats outnumber Republicans by 1,670 registered voters. Picking up the seat is one of the top objectives of the Senate Republican Caucus if it is to gain control of the Senate in 2013. Democrats now hold an 11-10 advantage.
Contact Capital Bureau Chief Ed Vogel at evogel@reviewjournal.com or 775-687-3901.
STATE SENATE DUTIES, PAY
State senators pass legislation, review, amend and approve the state budget submitted by the governor, and review the performance of state agencies. They serve four-year terms. Candidates who win in November will be paid $8,777 for serving in the 2013 Legislature. They also receive a living allowance of $154 a day. Those who live more than 50 miles from the Legislature get another $736 a month in supplemental living allowances.
LAS VEGAS REVIEW-JOURNAL