2012 PRIMARY ELECTION: STATE SENATE DISTRICT 9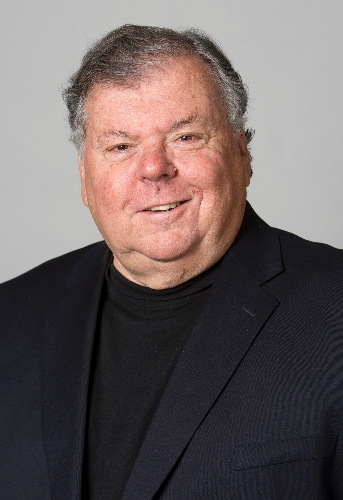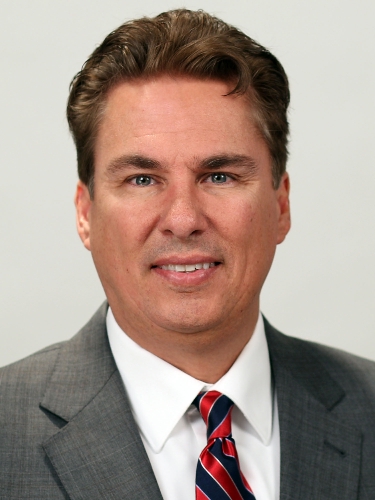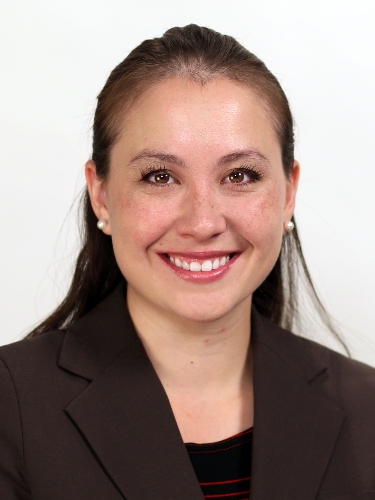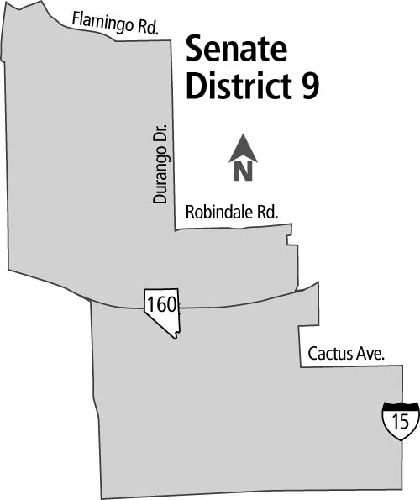 Four candidates are gunning to finish the remaining two years of state Sen. Elizabeth Halseth's District 9 seat after she announced her resignation in February.
In the Republican primary, former state GOP spokeswoman Mari Nakashima St. Martin will face small-business owner Brent Jones. On the Democratic side, former Assembly candidate Justin Jones will go up against Frederick Conquest, who gave the governorship a shot in 2010.
REPUBLICANS
St. Martin has experience in politics, having worked as a spokeswoman for Rep. Joe Heck, R-Nev., and an aide for U.S. Sen. Dean Heller, R-Nev., in Washington, D.C.
"This is my first time on this side of the ticket," St. Martin said. "They were great mentors to learn from. They were both party builders and great assets to the community."
Her southwest valley district is full of young entrepreneurs who are concerned about their livelihood and the quality of the school system, she said. "We need sound and consistent tax policies and to make sure restrictions are not a deterrent."
She said she believes the state's budget can be balanced without raising taxes and suggested that the government lean more on the private sector to provide some services.
The Nevada native also is concerned about Southern Nevada's schools.
"We need to cut through all the bureaucracy and get that money into the classroom. It's a community-based effort. We want to show businesses in the other 49 states that we are a community that values education," she said.
Her opponent, Brent Jones, emphasized that he is a businessman, not a politician. Jones said steep taxes and heavy restrictions in California forced him to move his company, Real Water, to Nevada.
If the state isn't friendly to business, owners will move, new entrepreneurs won't relocate here, and the jobless rate will remain high, he said. Keep taxes low and get rid of excess regulations.
"I believe our country is at a turning point, turning to socialism or going back to our constitutional roots," said Brent Jones, an attorney who left the practice to start his business. "Obama and all his rhetoric that rich guys are bad. Guys creating jobs are bad. If we keep going down that path, there will be no businesses."
He is opposed to increasing taxes and criticized Gov. Brian Sandoval for failing to sunset the $620 million temporary tax increase.
He also believes that the state should provide more educational choices for parents through charter schools. He believes unions have scared the public into believing that the system needs more money or it will falter.
DEMOCRATS
Justin Jones lost to Republican Assemblyman Chad Christensen in 2004, then disappeared from the political arena. He said his daughter, a second-grader, prompted him to return to politics.
"I know firsthand the struggles our teachers and kids are facing, so I decided to jump back into the game and do something about it," he said. "It's always easy to stand on the sidelines, but I've always believed it's important to serve the public."
The state's traditional revenue generating method of "slapping taxes on whatever industry is booming" isn't working, he said. "We need to overhaul the tax cycle so we are not susceptible to the boom and bust cycle."
He believes if the tax base is stabilized, the education system – kindergarten through higher education – can be better funded.
Justin Jones lauded the Legislature's programs to help residents facing foreclosure remain in their homes. But he said the state can't cut funding for the watchdog agencies charged with overseeing the lenders' practices.
Conservation is another of priority for Justin Jones, who would like to see additional protections for Red Rock.
Conquest, the other Democrat in the race, has been a professor at the College of Southern Nevada for 14 years. He did not return several messages seeking comment for this story.
Contact reporter Adrienne Packer at apacker@reviewjournal.com or 702-384-8710.
STATE SENATE DUTIES, PAY
State senators pass legislation, review, amend and approve the state budget submitted by the governor, and review the performance of state agencies. They serve four-year terms. Candidates who win in November will be paid $8,777 for serving in the 2013 Legislature. They also receive a living allowance of $154 a day. Those who live more than 50 miles from the Legislature get another $736 a month in supplemental living allowances.
LAS VEGAS REVIEW-JOURNAL