2012 Voter Guide: Nevada Senate District 5
October 21, 2012 - 1:08 am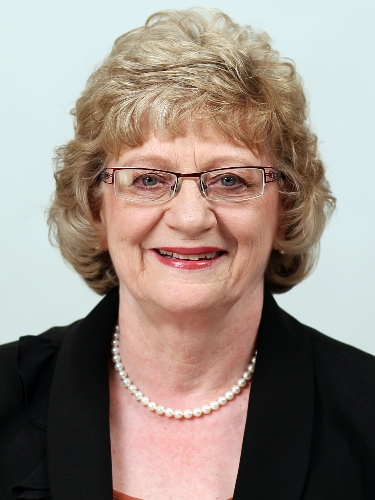 With a nearly 3,000-count lead in voter registration, Democrat Joyce Woodhouse would appear to be a sure winner over Republican Steve Kirk in the race for state Senate District 5.
But Woodhouse lost a race for re-election two years ago against then-political unknown Michael Roberson when she also had the registration advantage. And Kirk, a 12-year Henderson City Council member, is a widely candidate to district voters.
"I really don't have anything to say about my opponent," said Woodhouse, noting her registration advantage is larger than in 2010. "He is very conservative. I consider myself a moderate. We need legislators in Carson City who are looking out for middle-class working families. I think I am that person."
But Kirk considers himself a "centrist" who as a City Council member served as a nonpartisan and strived to represent all Henderson residents.
"I am not a partisan hack," he said. "I am very conservative fiscally and feel we must have a balanced budget, but we also must take care of those who can't take care of themselves."
What Kirk offers are business and local government perspectives.
"Government works better when we have people with private-sector experience," he said.
Kirk said he won't talk about Woodhouse "unless she lies about me."
The seat they are seeking was represented by Sen. Shirley Breeden, D-Henderson, who announced a year ago she wouldn't seek re-election .
Woodhouse said she believes the Legislature faces two major issues: education and the economy, and they are intertwined.
"We have to invest in education and the economy. Good schools are necessary for business, and vice versa. We have to prepare students for the workforce or higher education. And you have to make sure higher education offers the course work to get students high-tech jobs."
Kirk said education performance is "failing," noting a recent study that put Nevada last in the nation.
"We need to put money in the classroom," not on administration, and to curtail the power of the teachers union, he said.
"Why is the union so opposed to doing some things that are so sensible? I talk to teachers privately, and they are in favor of reforms," Kirk said.
Creating jobs is Kirk's priority. "We have to figure out how to get out of the way and get people back to work."
Kirk said Woodhouse, a former legislative lobbyist for the Nevada State Education Association, favors the union's 2 percent business margin tax proposal. That tax would immediately kill jobs, including 150 in Henderson's auto mall, Kirk said.
"It is a bad tax," he said. "There is no way I ever would support the margins tax."
But Woodhouse does not say she supports the margins tax.
"I don't believe Nevada working families can afford a tax increase," she said. "We have to plan where we go forward. We can't just kick the can down the road."
She wants the Legislature to look at its taxing system, decide which will hurt business, and look at those that are necessary to fund government.
It will take both sides working together, but the Legislature can come up with a broad-based taxing plan that will fund necessary services and not hurt business development, Woodhouse said.
Contact Capital Bureau Chief Ed Vogel at evogel@reviewjournal.com or 775-687-3901.
Voter Guide
News stories on races on 2012 ballot