2012 Voter Guide: Nevada Senate District 9
October 21, 2012 - 1:09 am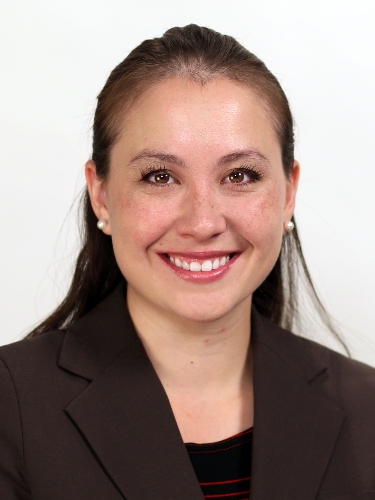 With a 3,500-voter registration advantage in his district, Democrat Justin Jones should be the prohibitive favorite over Mari Nakashima St. Martin for the state Senate District 9 seat in southwestern Las Vegas.
Then news broke about how he was a member of a team of lawyers for the Las Vegas Sands who showed an "intention to deceive" the courts. District Judge Elizabeth Gonzalez fined the Sands $25,000. Jones, however, was not the lawyer who misled her. Still he did not rise to make a correction.
"There was no obligation for me to correct someone else, or to correct a representation she was making," Jones said. "She (St. Martin) is going to say what she is going to say. I know what kind of lawyer I have been. So does the ruling judge in this case. What is important to me is what my family thinks of me and my colleagues think of me."
St. Martin, however, does think it is an issue in their campaign.
"I think my opponent has a problem with the truth," said St. Martin, who had mailed voters campaign circulars about the Sands incident. "It shows what he is willing to do in his professional career. How do we know he won't act like that as a legislator?"
Jones prefers talking about the issues, especially education and jobs, areas where he think he outshines St. Martin.
He said it is not acceptable for a teacher to have 39 or 52 or more children in a class, which is the case in some Clark County schools. Jones and his wife even home-schooled a daughter for a year because her public school classroom had too many students.
"Our future really comes down to education. Those kinds of classes are not acceptable. We have to improve education to attract businesses from other states and get more employees."
Nevada's tax climate has been rated one of the best for business, but Jones said "employers don't want to bring employees to a place with an education system that doesn't meet their needs."
He will not commit to supporting the 2 percent business margins tax sought by the teachers unions, but advocates legislators begin talking about their priorities for the next decade and determine what tax structure will cover their needs.
"Are we as a state going to be OK with mediocrity?" he asked. "Education is not something I just talk about but feel through the eyes of my daughter."
On the other hand, St. Martin absolutely opposes the proposed business margins tax, although she said the state should invest in education. Educators also should work with the business community to provide the talent pool needed by businesses, she said.
"I think it starts with funding and ensuring we aren't cutting education," St. Martin said. "We need to continue education reform and ensure that the tax dollars are going into the classroom."
Like other Republican candidates, she favors a plan under which 65 percent of education funds goes into the classroom.
She also is hopeful that state tax revenue will increase enough so that legislators do not have to follow Gov. Brian Sandoval's lead and support extending for two more years $600 million in sales and business taxes.
St. Martin also wants to introduce a bill stipulating that no more regulations on business can be created unless other regulations are repealed.
"I have talked to a ton of business people in my district and asked what it will take to create one more job. They say a moratorium on regulations. Not one new regulation unless we get rid of one old regulation."
She said she and her husband, as well as other business people, find that the first person they must hire is a compliance officer "to navigate through the red tape."
Contact Capital Bureau Chief Ed Vogel at evogel@reviewjournal.com or 775-687-3901.
Voter Guide
News stories on races on 2012 ballot